After I've identified a shopping must for me, it's usually easy enough to untangle the genesis that started it all off. For bell sleeves, I think it originated with style savant Taylor Tomasi Hill, who lent her serious fashion cred to Zara and played dress-up in some of its Spring pieces — including this striped long-sleeved top [1]. I was dubious when the images first hit our screens, but the seed of an idea took place, and I've been getting more and more comfortable with the flared style ever since.
The above H&M Conscious dress [2] was one of the most recent items to find a home in my closet (in fact, I'm wearing it as I type this), and I fell really hard, really fast. It's light and airy and totally the sort of piece you'd wear to impress your girlfriends. While it's sadly sold out, I did some digging to unearth other finds with the same attitude that'd be a smart addition to anyone's Spring wardrobe.
ASOS White Dress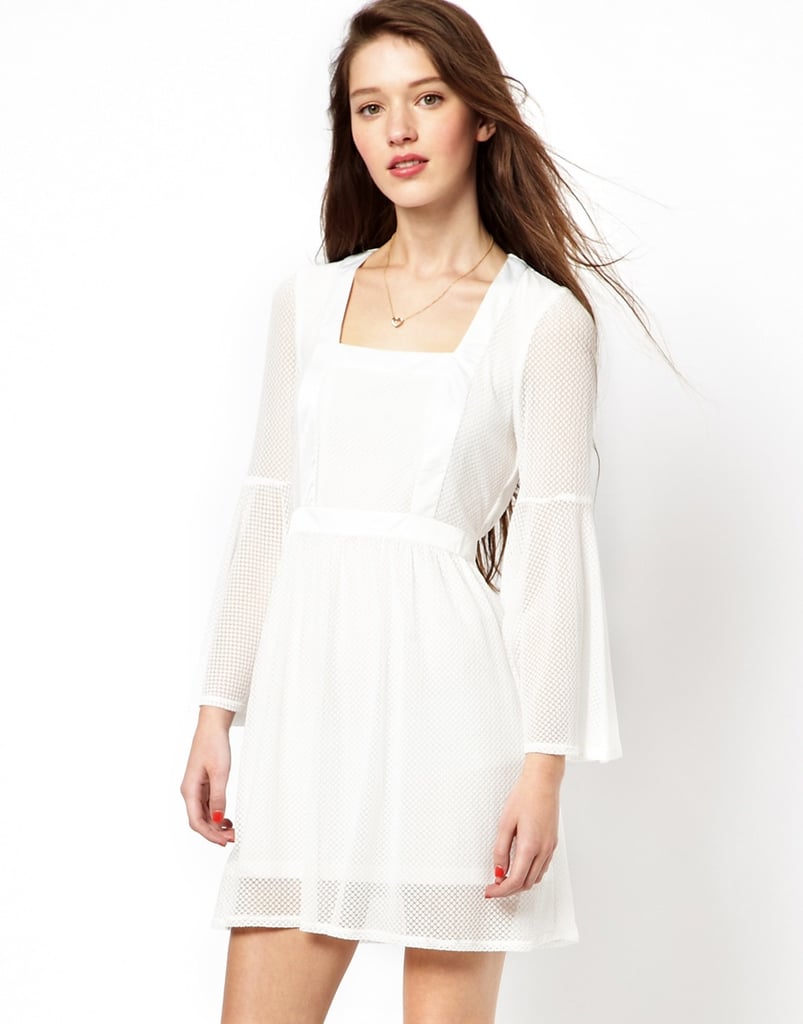 A slight twist on the little white dress [3] ($66, originally $122) involves sleeves that span out from the elbow and is here just in time for prime wearing time.
Diane von Furstenberg Black and Red Lace Dress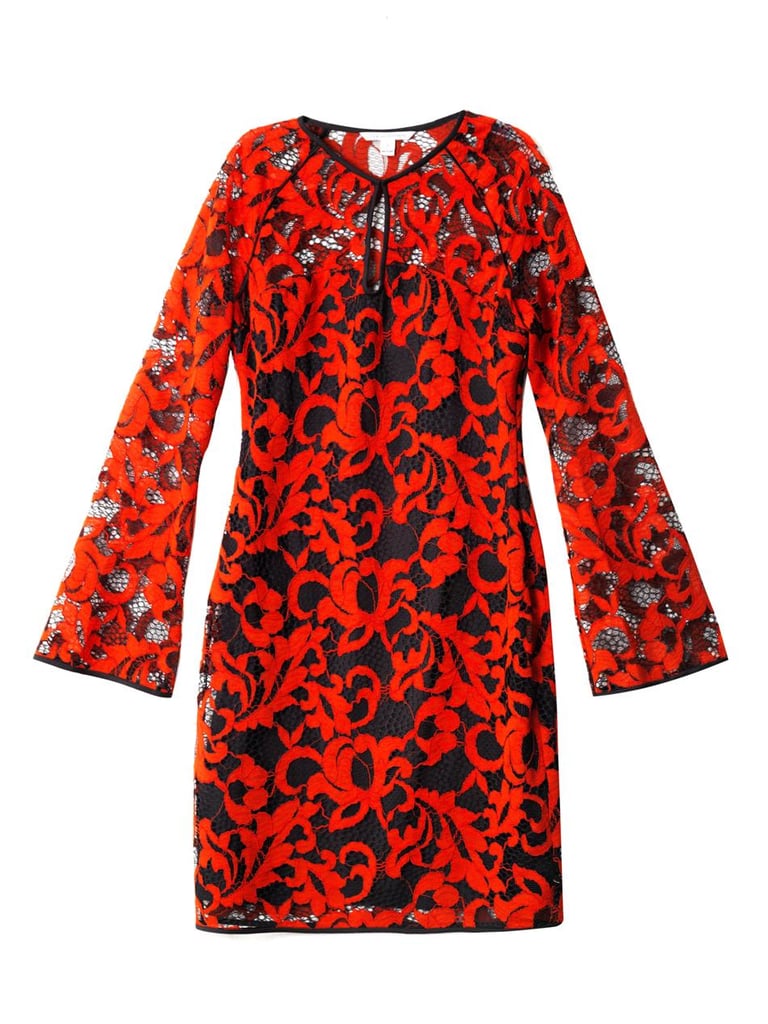 A simple shift shape plus slightly flared sleeves make for one very mod-tastic Spring dress [4] ($232, originally $465).
Free People White Crochet Dress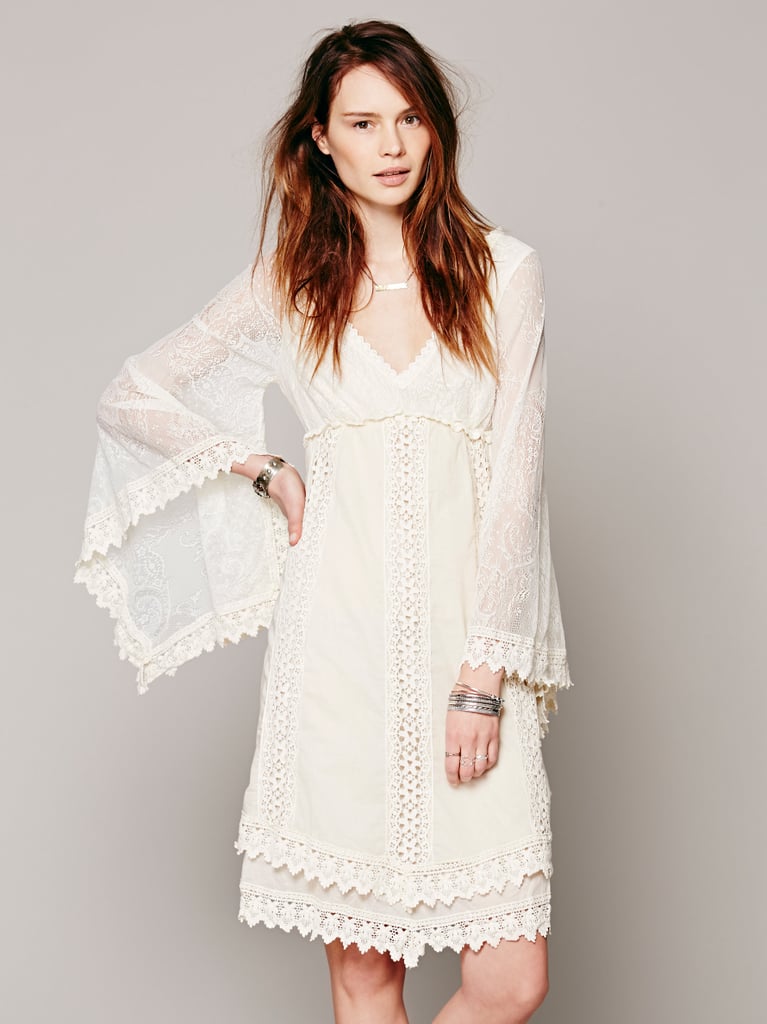 If your eye is constantly drawn to airy styles with a hippie vibe, consider this crochet-trimmed number [5] ($138) with wide, Renaissance-era sleeves.
H&M Black Blouse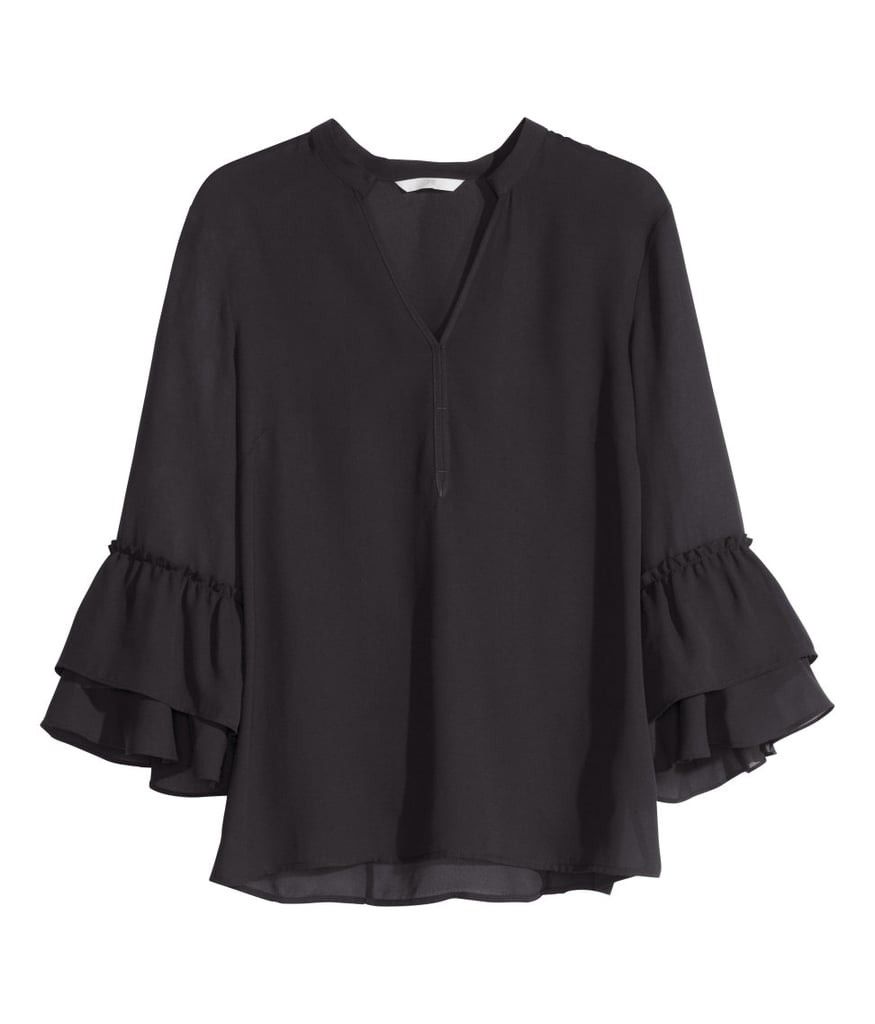 The trend isn't all about the dress, either; a simple black top [6] ($30), perfect for wearing with skinny jeans, feels a bit more special thanks to wide, fluttery sleeves.
Juicy Couture Pink Paisley Dress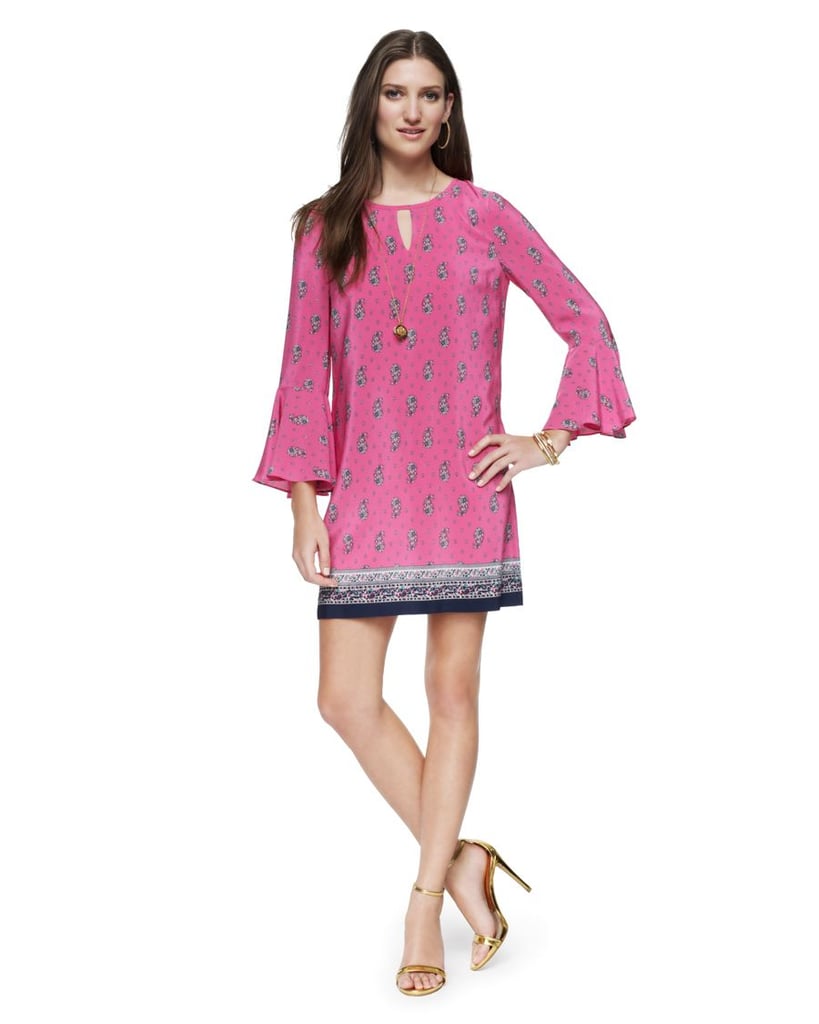 For days and nights spent somewhere balmy and with a tropical drink in hand (whether on vacation or as a regular resident), we love the coral color and retro shape of this pick [7] ($278).
Lovecat White Lace Dress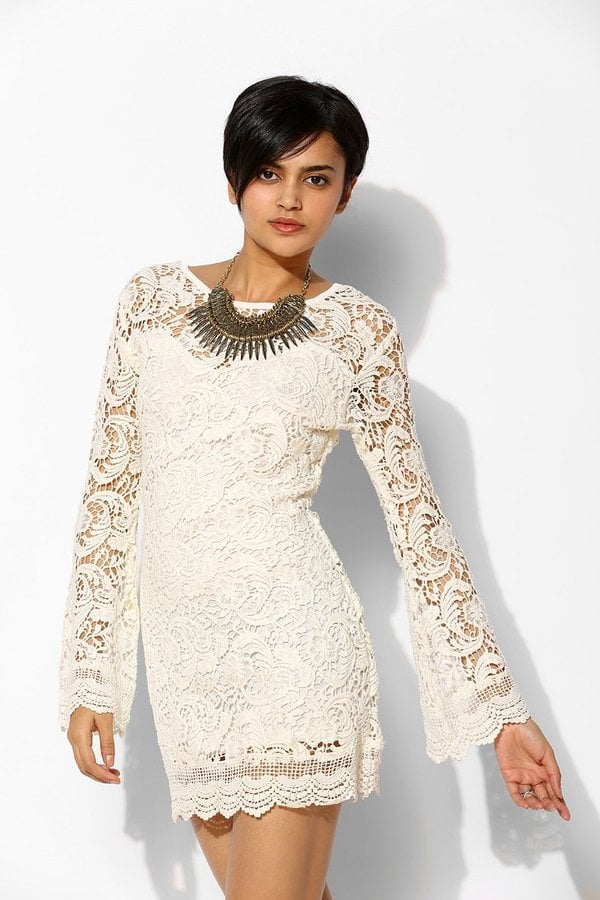 The best way to show off a pretty, girlie lace dress [8] ($79)? With to-the-wrist sheer sleeves that have extra volume right at the end.
Zara Bell-Sleeve Dress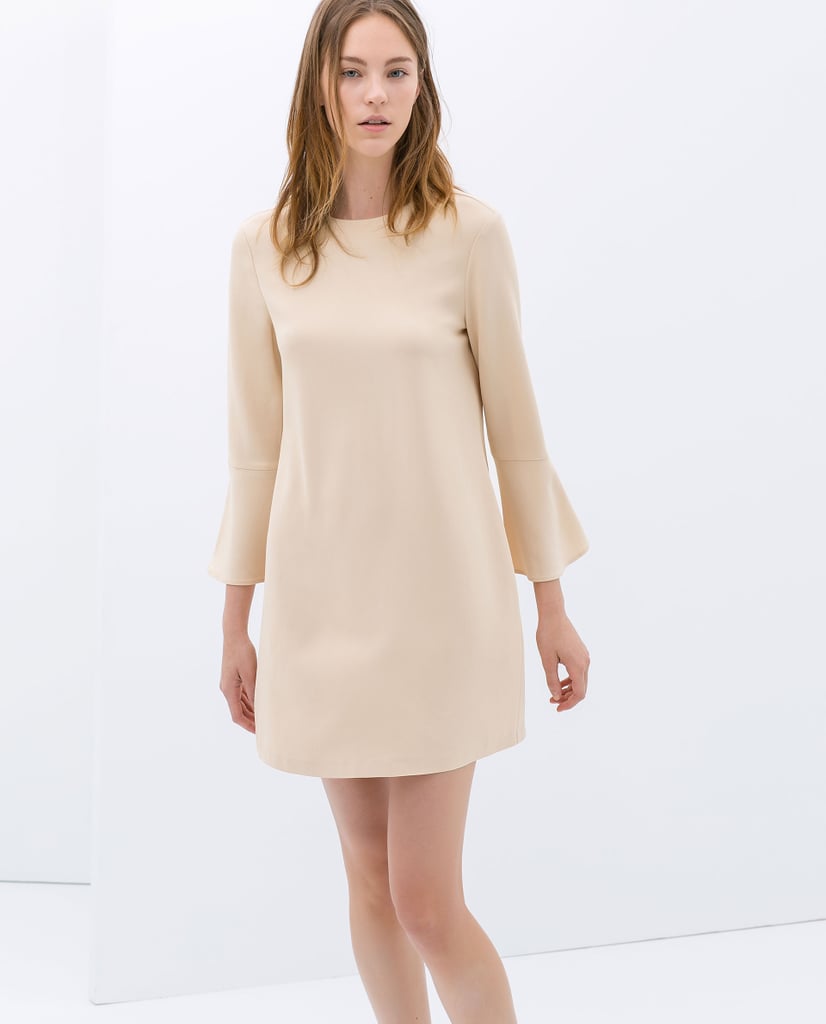 Simplicity-loving minimalists can still get in on the trend with a nude, basic dress [9] ($100) that flares out ever so slightly.