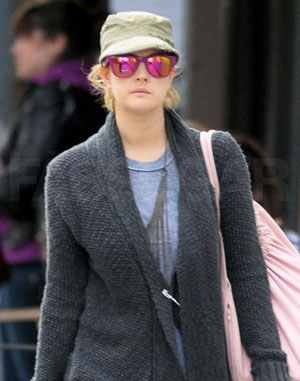 Drew is a kid at heart. That is why we love her so. She sported some cutesy pink
mirrored lenses
in NYC
and, while her outfit was super casual, they reminded us of her perky personality. I suspect hers might even be
the Oakley for Paul Smith
limited editions. Plus,
Proenza Schouler
sent mirrored shades down
their Spring runway
. I have a super fun vintage pair — they were my mom's ski shades in the '80s — that are turquoise with silver mirrors. People seem to love them, maybe it's because they can admire themselves in the reflection while attempting to pay attention to me . . .