The theatrics of funny lady Elaine Stritch weren't reserved for the Broadway stage. Known just as much for her booming voice as for her oversize shades, the iconic actress, who died Thursday at 89, gave us decades of brassy, over-the-top style to adore. Commanding our attention in everything from hot-pink suits to oversize ties — often paired with crisp white gloves, occasionally excluding a pair of pants — Elaine gave us plenty to smile about over the years, and we're looking back at some of our favorite moments here.
Elaine Stritch at an American Theatre Wing Luncheon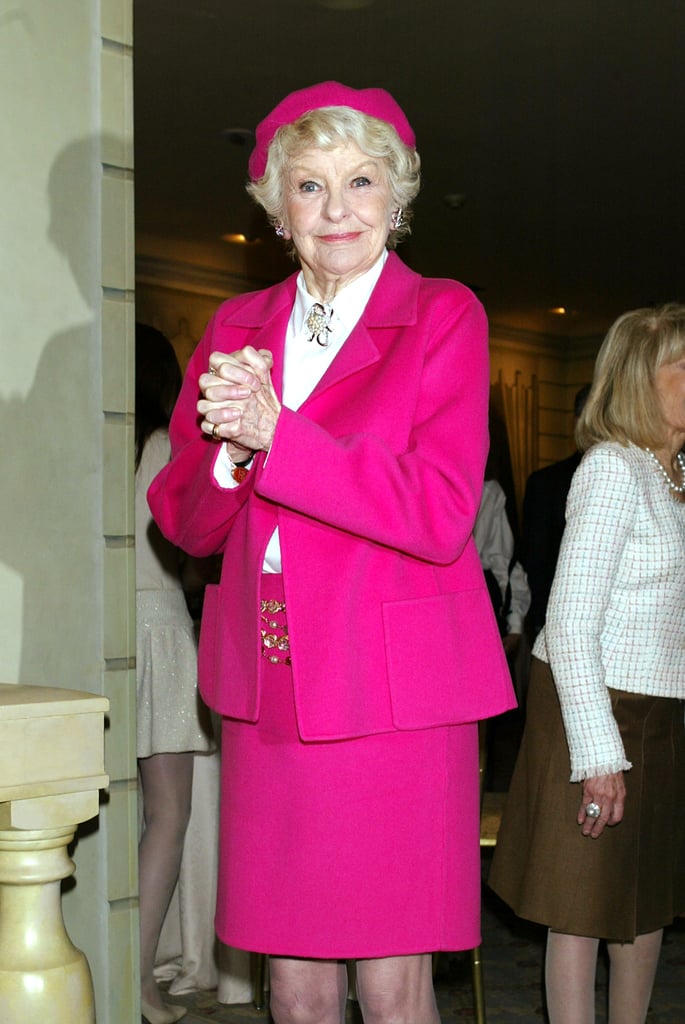 Too much was never enough for dear Elaine.
Elaine Stritch at the Princess Grace Awards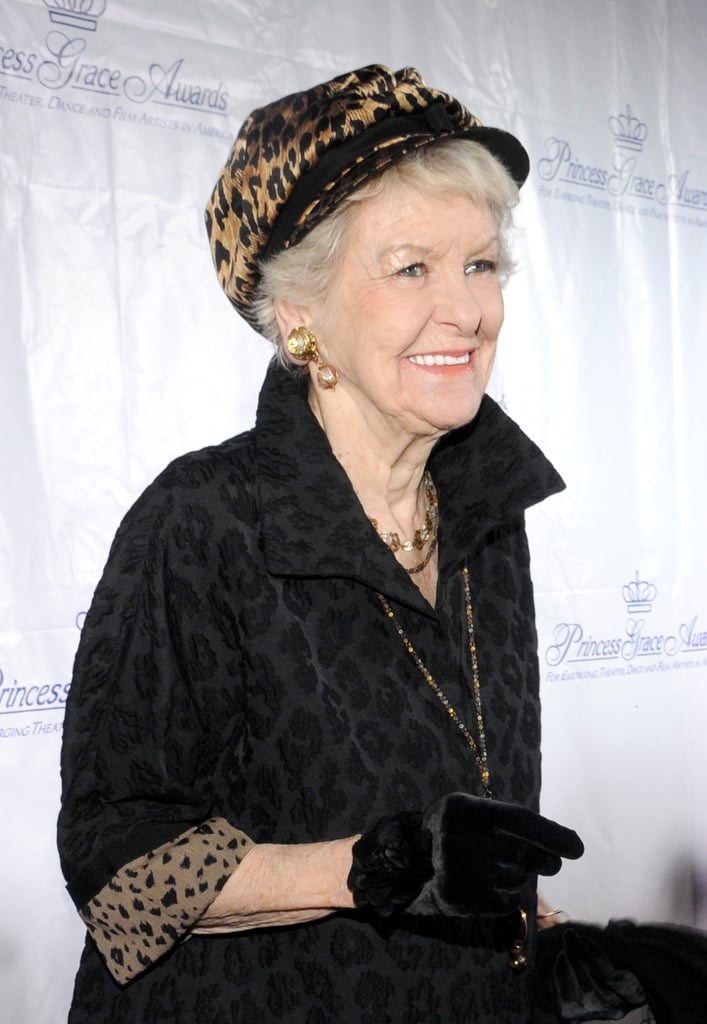 RRRrrrr, Elaine loved her leopard!
Elaine Stritch at the 2002 Drama Desk Awards
Elaine didn't borrow from the boys — the boys borrowed from her.
Elaine Stritch at the Fall 2006 Heart Truth Runway Show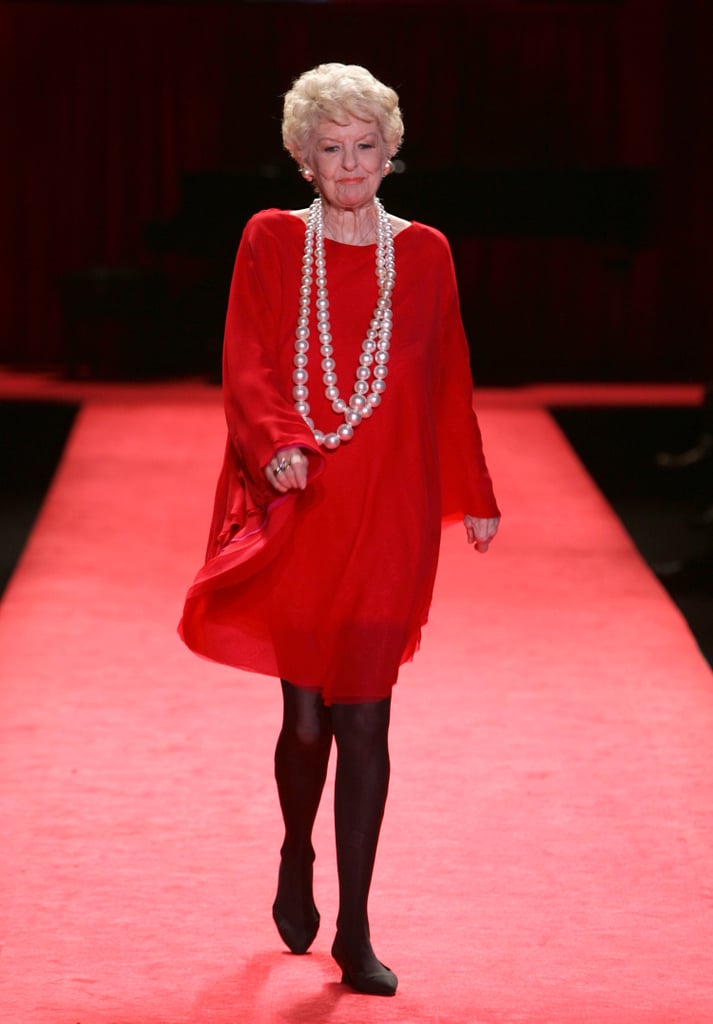 Elaine has serious fashion cred — how many of her peers can say they walked a New York Fashion Week runway?
Elaine Stritch at a 2005 Tony Awards Party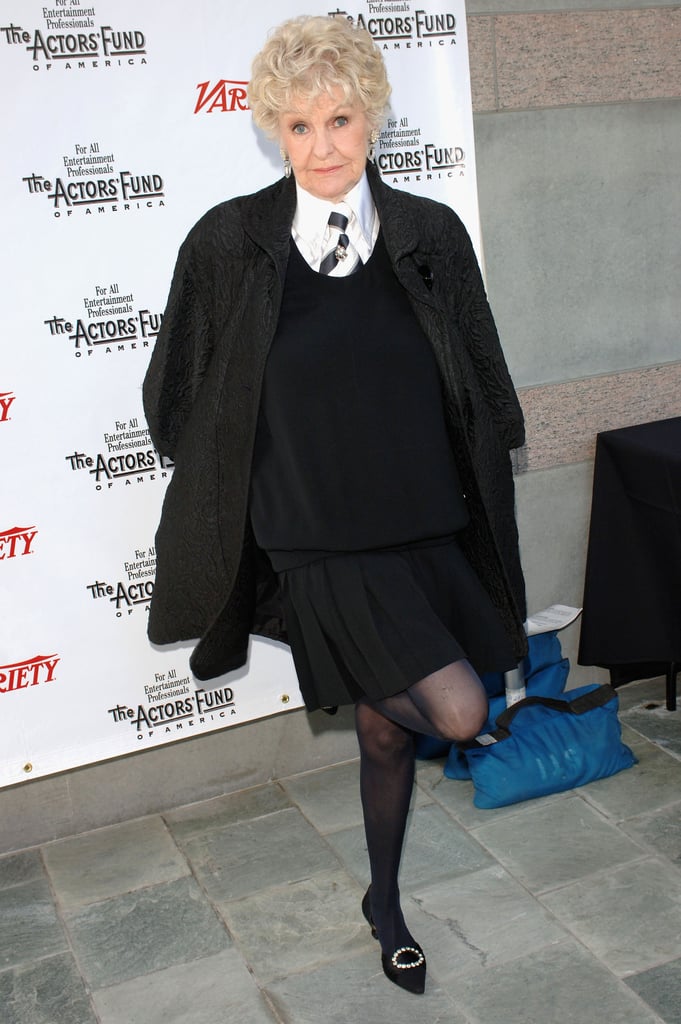 Was Elaine's jacket slung over her shoulders? Always one step ahead of the rest of us!
Elaine Stritch at the Opening Night of Ann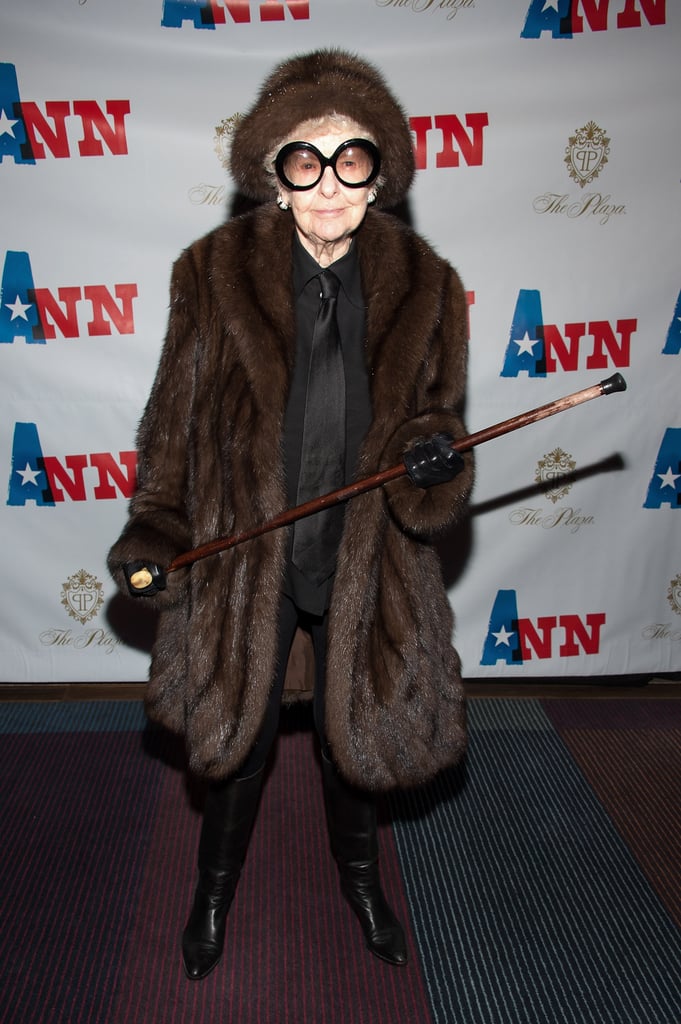 Nobody pulled together polished Winter style like Elaine did.
Elaine Stritch at the 2009 Emmy Awards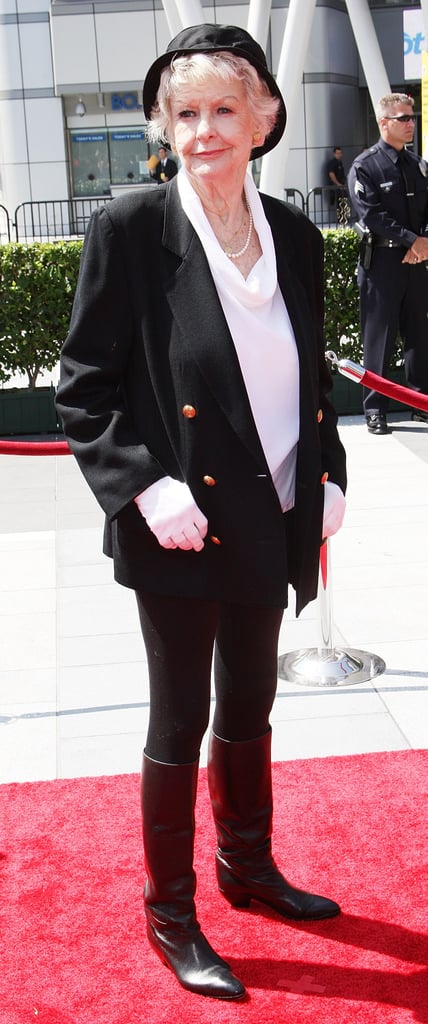 Monochromatic done right, Elaine's style was no laughing matter.
Elaine Stritch at the 2004 Emmy Awards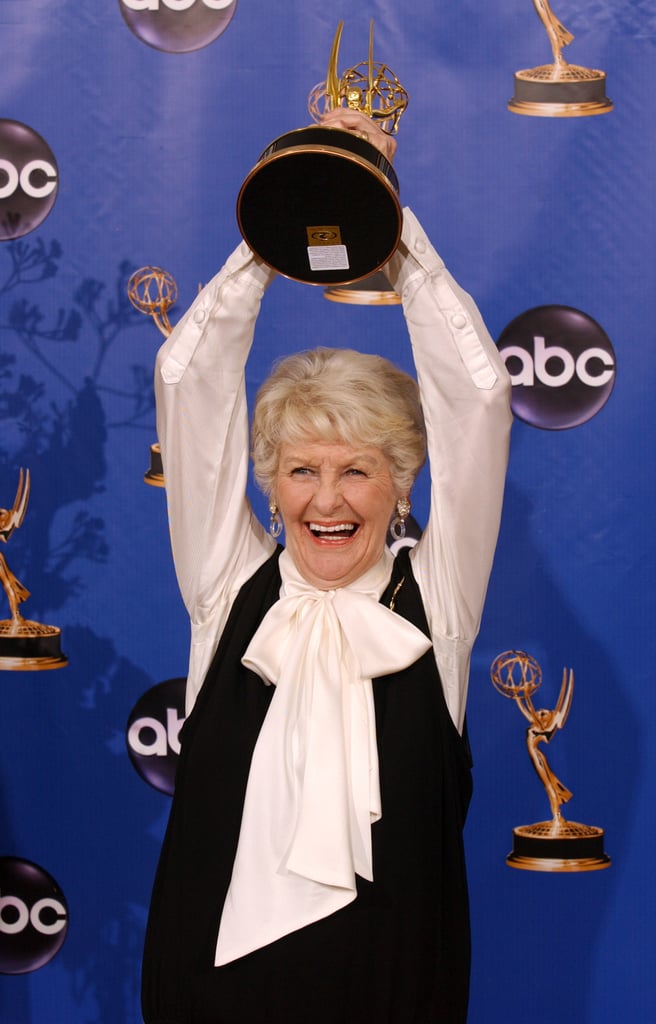 She was among the first to put a bow on it.
Elaine Stritch at the Monster-in-Law Premiere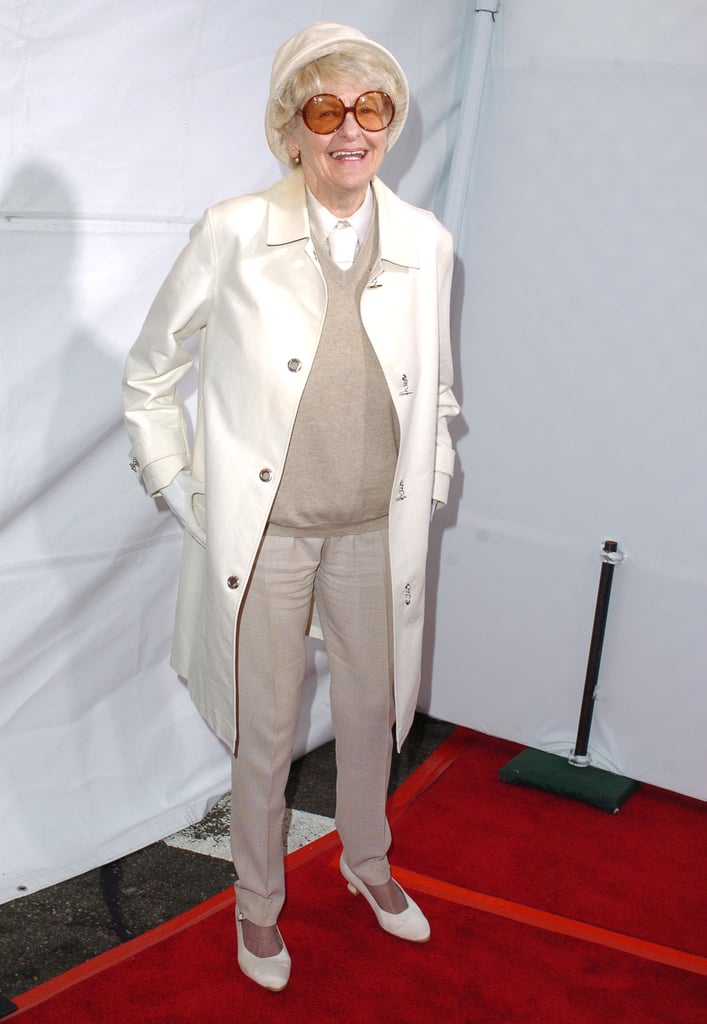 And she always did it with a smile!