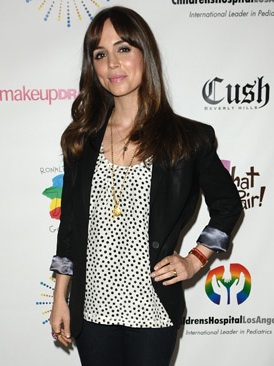 Spring prints are in full bloom! However, our favorite pattern has less to do with flowers, and more with dots.
Spotty dotty
is all about smaller, dainty, diminutive dots. Keep it posh — a la Eliza Dushka — and contrast your dots with slick accompaniments. Feeling extra girlie? Get inspired by
Whitney Port's super-femme look
and opt for a spotty skirt, dress, or jumper.