Emma Roberts skipped a cocktail dress in favor of a two-piece number (not Darth Vader like aunt Julia Roberts [1]), and we were reminded, instantly, of how chic the combo looks. It's not the first time we've discussed how un-scary the crop top truly is [2] — and how many outfits you can assemble that actually show off less than an inch of skin.
Roomier tops, if long, can visually add bulk to your frame and tucking a blouse in, while chic, is actually trickier to master than at first thought. Whether you're planning an outfit for an upcoming wedding [3] or a dinner out with close girlfriends, consider going cropped. To help, we've put together three pairings that would be a cinch for anyone to pull off.
Source: Getty
Crop Top Outfit #1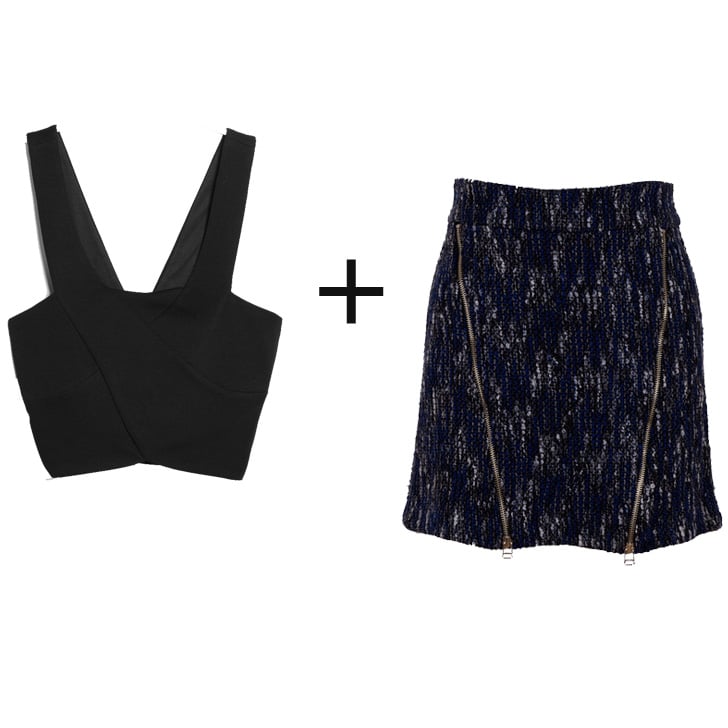 A top [4] ($40) that looks itsy bitsy on its own is perfectly proportioned for a skirt [5] ($109) that rises above the belly button — and it's a smart styling trick, too. Tucking a top into the bottom can result in lumps and bumps, while one that hangs over it can make your figure appear bulkier.
Crop Top Outfit #2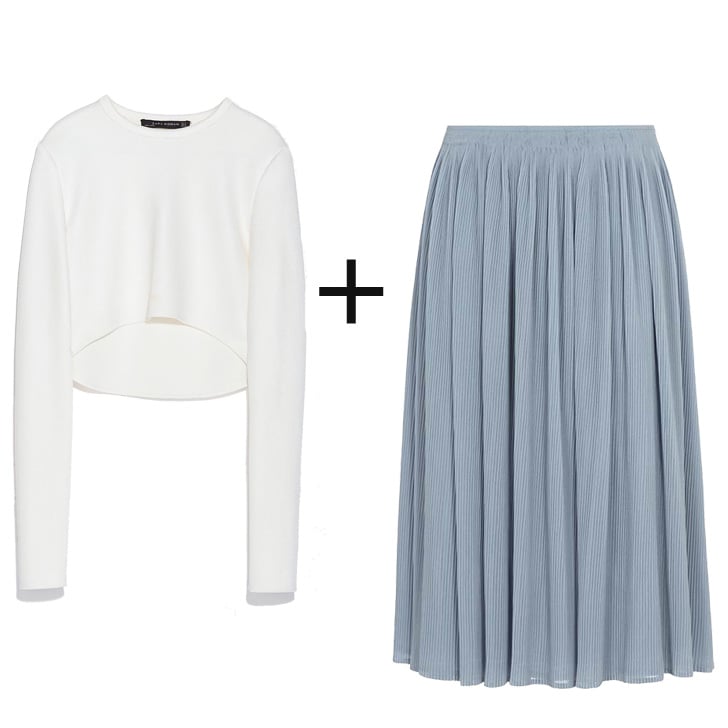 Opposites not only attract, they can mix together to beautiful effect. The sharp, ladylike pleats of this knee-length skirt [6] ($230) are ready for the weekend when paired with a soft sweatshirt [7] ($80) cropped to let the skirt's full length show.
Crop Top Outfit #3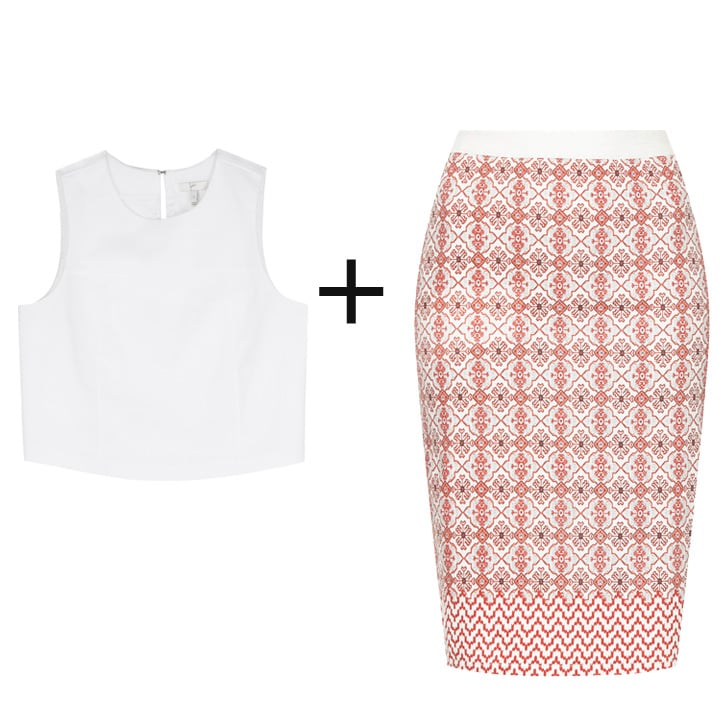 Picking a boxy top [8] ($118) to show off your figure might feel counterintuitive, but it's all about what you pair it with. Wear yours with a high-waisted pencil skirt [9] ($72) so the slimmest part of your body — the natural waist — is visible.