Emma Stone The Amazing Spider-Man 2 Style | Video
Are These Emma Stone's 6 Best Outfits . . . Ever?
Like us on Facebook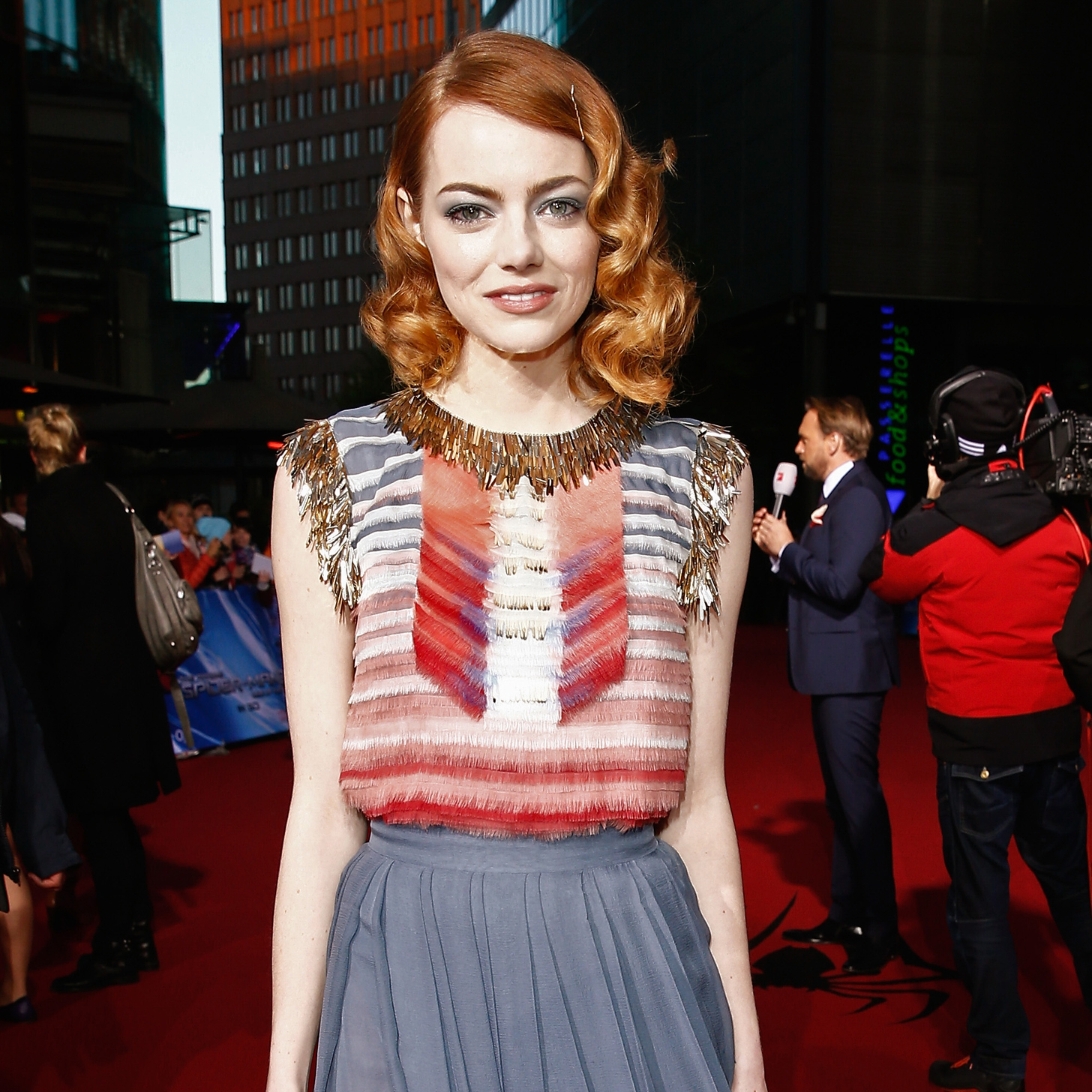 It's no secret — we're crushing on Emma Stone. That lady has got some serious style game on the red carpet; case in point, her recent trot through Europe promoting The Amazing Spider-Man 2. From Chanel to Valentino — with a little leather Lanvin in the mix — Emma keeps us intrigued. Are these her six best looks to date?
On Allison: Eloise K necklace, All Saints blazer