When Emma Watson [1] hit the red carpet for Sunday's Golden Globes, she surprised us all. Not because she wore something see-through or slit-up-to-there, but because the actress actually opted for a little more coverage than most (at least on bottom!). Emma's daring Dior ensemble [2], which featured a a backless dress worn over slim-cut pants, is the one we still can't stop talking about postshow. But, let the record show — it's also not the first time we've seen Emma bringing the dress-over-pants look to the carpet. She showed off this outfit [3], also by Dior, at a film screening in September 2012.
Now, if these two looks are any indication, Emma's making dresses over pants a thing — and we're pretty into it. Now pay attention, because we've outfitted two inspired ensembles for you to shop right here.
Source: Getty [4]
How to Wear Dresses Over Pants: Formal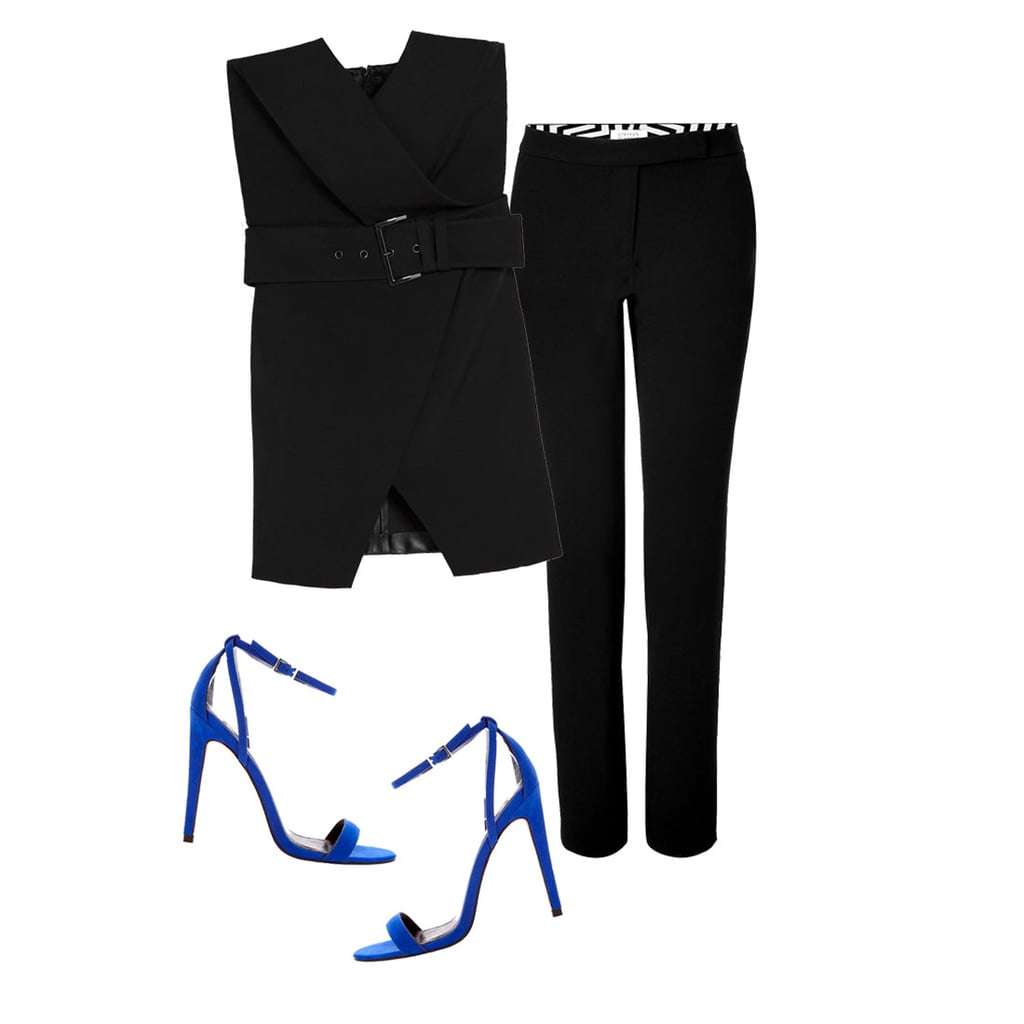 Get your fancy pants on — under your dress — à la Emma Watson [5]. All you need for this event-worthy ensemble are a strapless minidress and a pair of slim trousers. The trick is balancing proportions. Because you're covering up with pants on bottom, show off a little more on top. Look for a dress that's strapless, or, like Emma, maybe even backless! Just be sure to avoid anything too snug, like a tube dress, under which your pants will likely bulk up.
Shop the look:
Faux Leather Combination Dress [6] ($50, originally $139)
Steffan Schraut Slim Fit Soho Pants [7] ($275)
ASOS Hamstead Heeled Sandals [8] ($76)
How to Wear Dresses Over Pants: Casual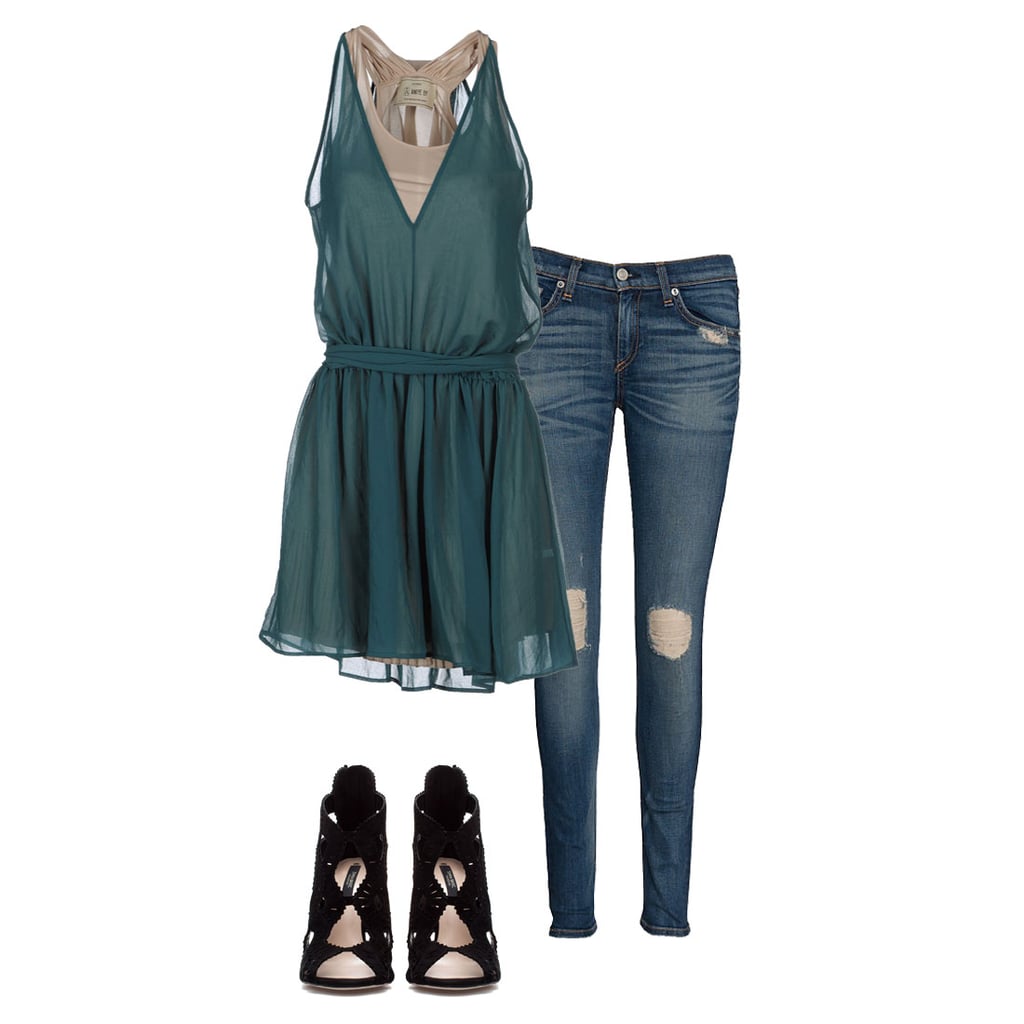 If you're not hitting the red carpet, you could still steal Emma's styling trick for date night. Throw a sexy wisp of a dress over distressed skinnies, and finish off the look with lace-up heels and a leather jacket. The result is a little cool-girl-meets-ballerina — and very Carrie Bradshaw.
Shop the look:
Aniye By Short Dress [9] ($132)
Rag & Bone Exclusive Mid-Rise Destroyed Skinny [10] ($225)
Zara Crisscross High Heel Sandal [11] ($90)