ADVERTISEMENT ( more slides)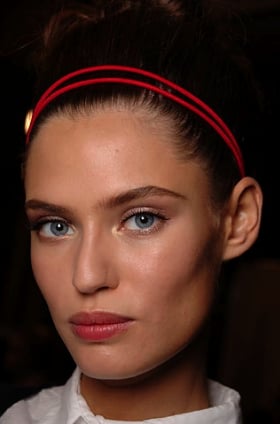 If ever there was a girl literally born to be a model, it's Italian stunner Bianca Balti.
Just take a look at her facial structure (hello cheekbones), full lips (Collagen couldn't produce that), and mesmerizing blue eyes. It's hard to believe that she was initially rejected by so many agencies and deemed "too average and common looking." Right! Luckily the 23-year-old, born in Lodi, Italy, was eventually discovered in a supermarket at which she was working to finance her studies. She has since worked for the likes of Roberto Cavalli, Donna Karan, and walked the 2005 Victoria's Secret fashion show. Take that nay-sayers!
To see more photos of Bianca,