Before I wisk off to New York for the Spring shows, I haven't had my fill of Fall's offerings. Soon enough, these lovelies will be popping up in stores and on celebrity arms so here's a sneak peek of my favorite Fall bags. Some are bold, some are sweet, and they are all special in their Fab way. The key trends are structure, exotic skins, color (but also gray — yay!) and unique hardware. This may be the season to invest in a functional Fendi (pictured), an architectural Marc Jacobs or a brighter-than-thou Dior. Don't say I didn't warn you . . .
Source [1]
Bottega Veneta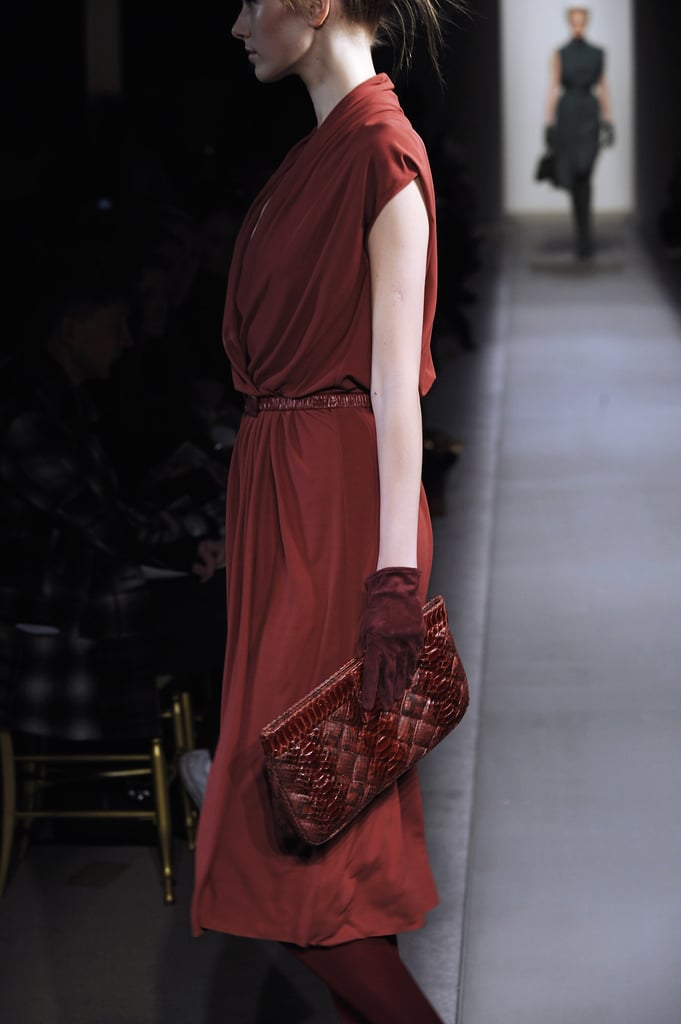 Not only is the monochrome look stellar, the wine dripped clutch is delectable.
Miu Miu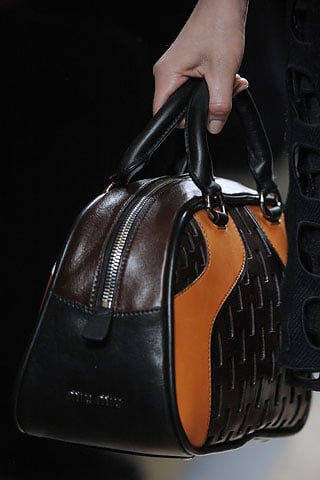 This patchwork bowling bag is youthful and funky, I likey (more than the scuba-inspired collection).
Source [2]
Marni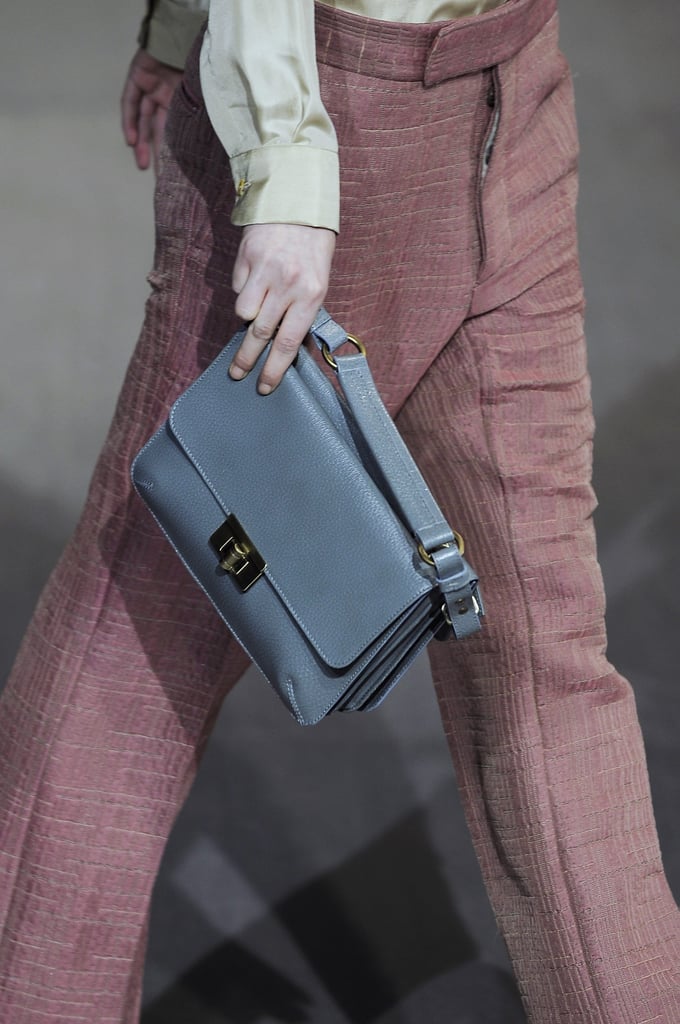 Marni toned things down for Fall in the handbag department. This smoky blue vintage-inspired shoulder bag is simple and sweet.
Donna Karan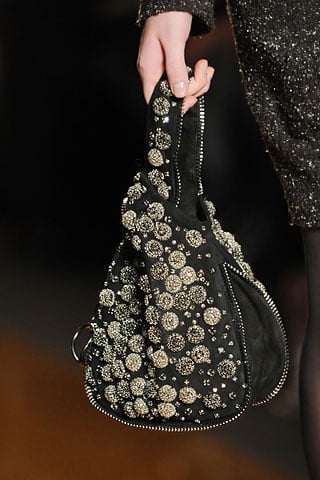 This funny little bag has a lot of personality; it looks like it's covered with little fancy barnacles.
Source [3]
Burberry
Christopher Bailer continues to revive the brand's bags — I wonder if we'll see this one on Gossip Girl [4]. Seems like something Serena would carry . . .
Christian Dior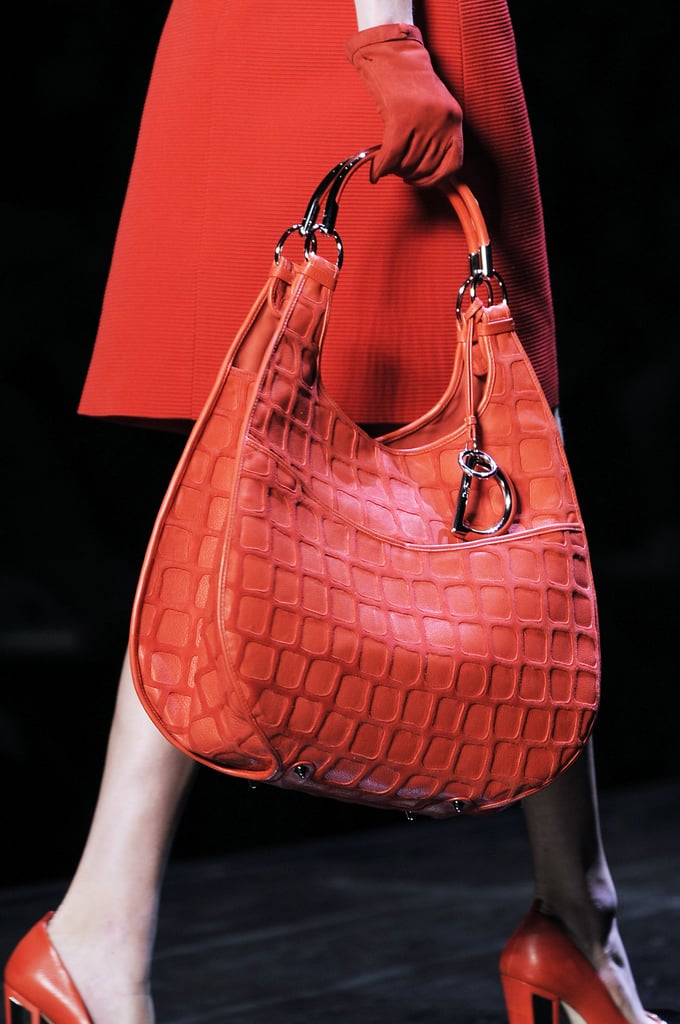 This style Dior bag is growing on me. The tomato red and animal skin texture help the allure.
Hermes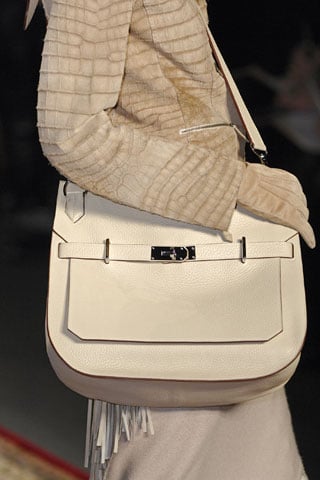 Hermes is also injecting function into their Fall offerings. Imagine how amazing this milky bag would look in Aspen.
Source [5]
Moschino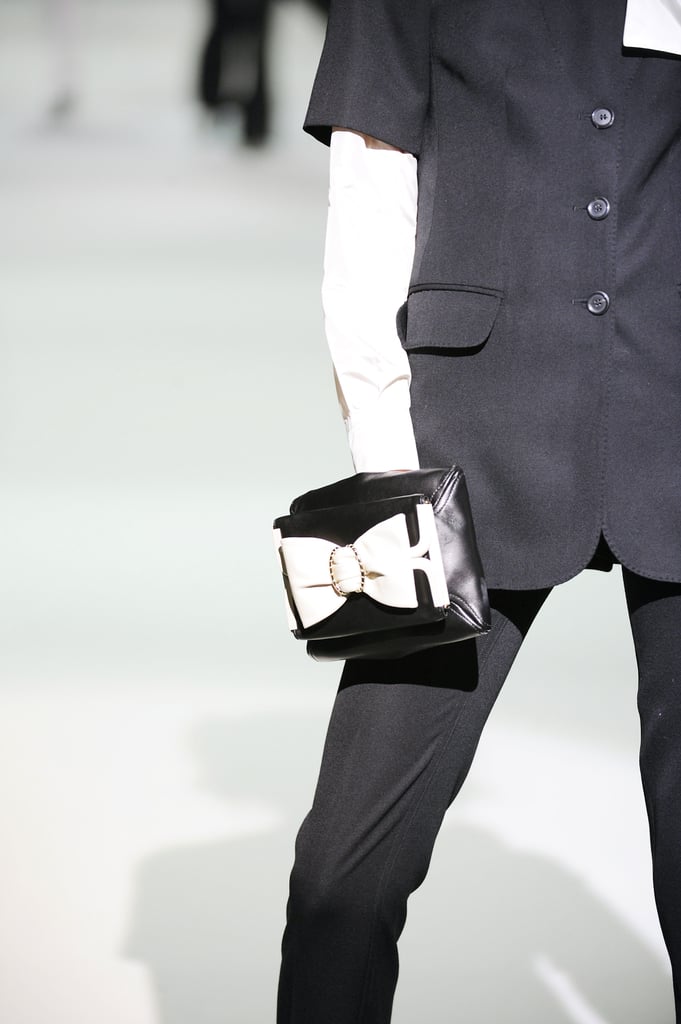 Moschino always delivers flirtacious fashion. This little bowed clutch is a wink to the front row.
Lanvin
I'm always lusting after Lanvin's simple, crafty bags. The ribbon-like material of this one looks so fun and scrunchy.
Source [6]
Marc Jacobs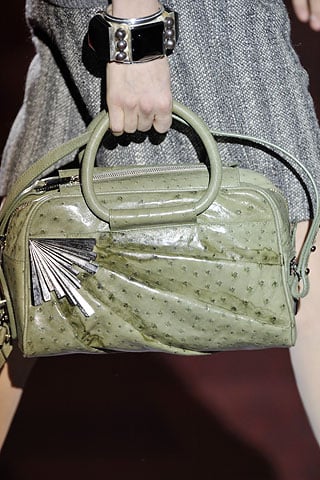 His Fall collection was questionable, but Marc's bags are not. This pale green sculptural ostrich bag is righteous. The silver metal burst makes it even more special.
Source [7]
Fendi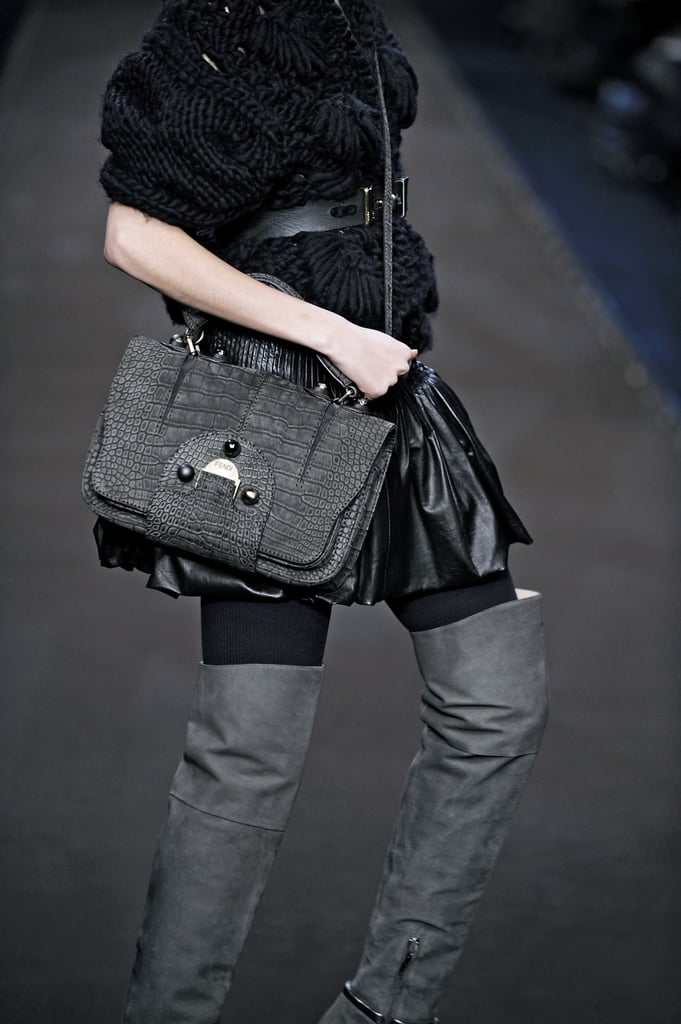 Fendi's gray and black runway was tough, but forever fabulous. This slung is both exotic and functional.