Fab's May Most Wanted
Fab's May Most Wanted
ADVERTISEMENT ( more slides)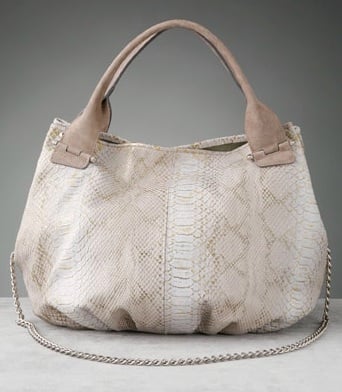 Is anyone else having a hard time resisting all of Spring's stylish temptations? We're in prime Spring shopping time and oh, look: There are
already sales
left and right.
Recession
, anyone? I think I'll carefully eye this
ginette etc...Royal Python Bucket Bag
($590) to see if it too goes on sale. Well, bring on the sales and therefore the shopping. We all want to be outside in the fresh sunshine anyway, so a shopping day is the perfect opportunity. Shopaholics unite!