ADVERTISEMENT ( more slides)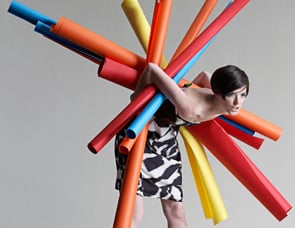 This week on Fab, it was all about the melding of masculinity and femininity.
Fabcon Diane Keaton
, alienlike Carmen Kass, and Sasha Pivarova dressed as John Galliano provided some androgynous eye candy. Polka dots, florals, and bright colors represented the Springy selection. Coincidence or not, a handful of stunning black and white photos were also sprinkled in, rounding out the week.
Source