Fab Read: The Teen Vogue Handbook, An Insider's Guide to Careers in Fashion
Like us on Facebook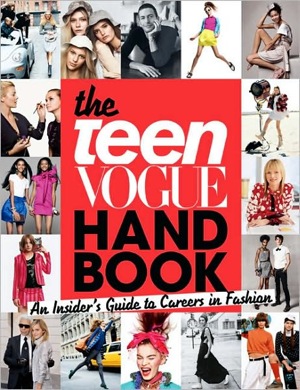 Fun. Funky. Fashion. All words that come to mind when I think of the beloved Teen Vogue. And TV is here to help you break into the fabulous world of fashion. In bookstores Oct. 5, The Teen Vogue Handbook: An Insider's Guide to Careers in Fashion, ($17), edited by editor-in-chief Amy Astley, is packed with insider tips from industry pros Marc Jacobs, Karl Lagerfeld, Anna Wintour, and Coach president Reed Krakoff. And oozing with those adorable action-packed photos we know and love.
"The book is a useful reference guide: how to build a portfolio, dress for an interview, and land an internship," says Amy Astley. "But it is also a visual record of work by Teen Vogue's most treasured collaborators — it is our world, and we welcome all readers to join it and find their own path to living a creative life."
But wait! There's more. Check out this video of Amy talking about the book (and hello, lover Teen Vogue fashion closet) when you
.