ADVERTISEMENT ( more slides)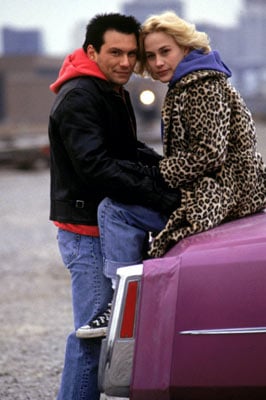 Sexiness is a subjective thing. On Valentine's Day, sexy lingerie and romance is in your face. There are those that love this day, and those who loathe it. Me? I'm stuck in the middle with you. So, in honor of the lovey dovey holiday I thought I would give you a glimpse into what I think is Fab, sexy and cool. Some of these people and images are funny sexy, some dead sexy and some are simply what turns a girl on.
To kick it off, an image of Clarence and Alabama from my favorite romantic film True Romance. It's definitely not your typical romance, but sometimes Fab is not so typical . . .