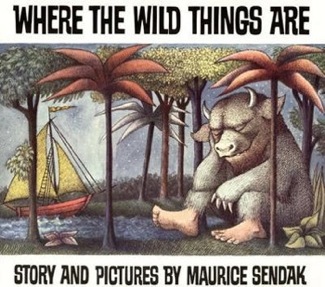 Every little kid, and big kid, is excited for Spike Jonze's film adaption of the endearing book
Where The Wild Things Are
. Opening Ceremony may possibly be the most stoked,
its Wild Thing collection
is awesome. The film releases soon — Oct. 16 — and I realized it's an easy, adorable, fabulously fuzzy
Halloween
idea. You may already have some furry boots or a fur vest, and really, the furrier the better. Add some spiked jewelry and tribal touches and go wild.
Get ready for lots more Halloween ideas as my Fabby Halloween series '09 takes off. Join my A Fabby Halloween group where we can share ideas, photos, and revel in Halloween happiness.