ADVERTISEMENT ( more slides)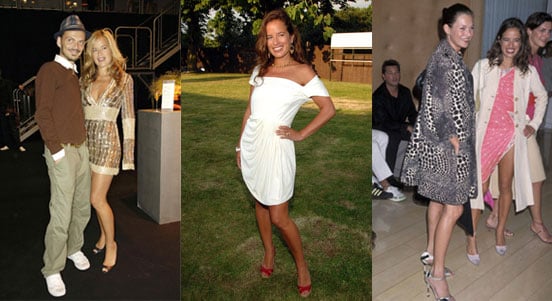 Jagger. Rhymes with dagger. Reminds of juicy, full lips. Represents coolness and rock n' roll. There's no wonder why Jade Jagger is Fabcon material. The only daughter resulting from the marriage of Mick and Bianca Jagger, Jade is a pint-sized paragon of bohemian style. She is an English model, jewelry designer and socialite, whose best friends include Kate Moss and Matthew Williamson. Shall I go on?
When her parents divorced in 1980, Jagger moved to New York with her style icon mum where she was often babysat by Andy Warhol at the Factory — she was nine years. But she turned out a-ok. She now lives with her hubbie and two daughters in London and the island of Ibiza. Yes, Ibiza. This explains her Mediterranean-inspired wardrobe of bright colors, bold jewelry and funky whimsy. Though her ten-year stint designing high-end jewelry for Garrard ended in 2006, I always perk up when I see Jade. What's next for JJ? She is selling her namesake jewelry line on NET-A-PORTER.com, but this is one fabulous gal I wouldn't mind hearing is embarking on a career as fashion designer. Jade, are you listening?
For some Jade through the ages,