Fall 2011 Christian Dior Couture
Christian Dior Fall 2011 Couture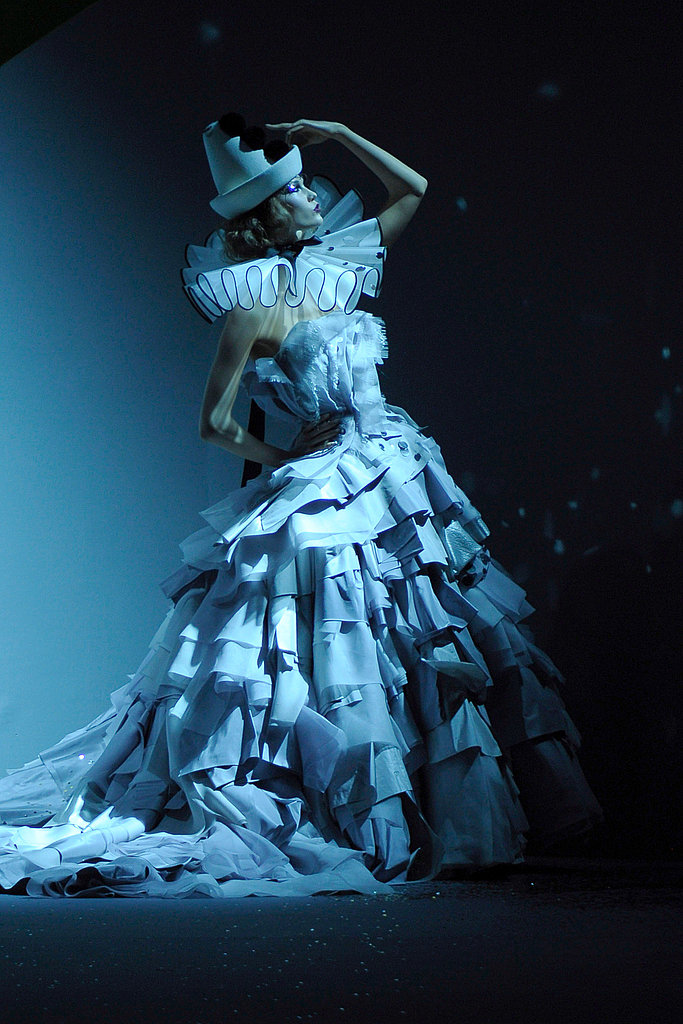 What's Your Reaction?
0
0
0
0
0
0
1
Christian Dior Fall 2011 Couture
>> At the Dior Fall 2011 couture show yesterday, studio director Bill Gaytten and first assistant Susanna Venegas took the finale bow. Just last week it was rumored that Gaytten may be in the running for the top job at Dior, and Gaytten, when asked backstage yesterday if he wanted to be Dior creative director, replied, "Yeah, I do," adding: "I'm not a fool."
However, despite the rumors and Gaytten's wishes, WWD determined that after his architecture-inspired Dior couture show yesterday (which Style.com called "a misjudged effort to impress an alien thumbprint on an aesthetic that, for better or worse, is one of the fashion industry's most clearly defined"): "If a germ of truth ever existed there [to the rumors of Gaytten taking over], this show likely squashed it."
Cathy Horyn, too, agreed that Gaytten should not be Dior's next creative director (a feeling that seems to have been held across the board): "I like Mr. Gaytten. He's a sweetheart, but he is not a designer. The collection presented today, with modern architectural shapes as the reference (at least that explains the dumb cubes and balls embedded in the models' hair), was a hodgepodge."
Latest