Fall 2011 New York Fashion Week: Whit
Whit's Second Outing — for Fall 2011 — Finds Influence In Both Hitchcock and Tavi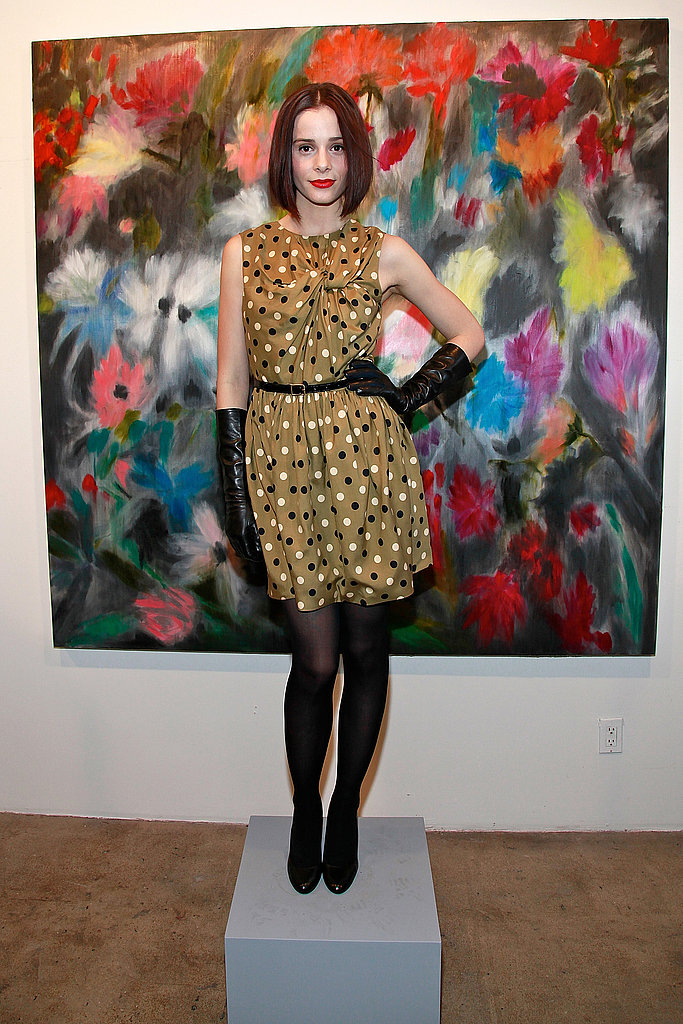 What's Your Reaction?
0
0
0
0
0
0
1
Whit's Second Outing — for Fall 2011 — Finds Influence In Both Hitchcock and Tavi
>> Whitney Pozgay's sophomore Whit collection — with its paperbag waists and polka dot party dresses — was inspired by a girl playing dress up in her grandmother's closet. "You know when you're a little girl and you put on a blouse and the bow is really big because it's meant for an adult? I tried to take those proportions and play with them in a more wearable way for adults," Pozgay explained. "So it's ladylike but really pushed with proportion and detail and construction to make it seem a little more playful and youthful." As she summed it up in her show notes, the look she was going for — which included a wheat pattern inspired by 1950s wallpaper and a "menacing bird print" handpainted by Jemme Aldridge — is "Hitchcock meets Tavi, with a dash of Grey Gardens." The resultant collection was shown in a Chelsea gallery, with each painting from the gallery strategically chosen to hang behind the look it best complemented.
Latest