Fashion Metamorphosis: Chloé
If we're going to talk about fashion metamorphoses, we can't overlook Chloé. That would be like talking about chocolate and not mentioning Godiva. Like many fashion houses, Chloé has changed hands several times, but what makes it stand out is its desirable roster (Karl Lagerfeld in the late '60s, Stella McCartney in late '90s, and Phoebe Philo from 2001-2006). Many fashion insiders, including myself, were shocked by the recent announcement that creative director Paulo Melim Andersson was being replaced by former assistant director to Valentino, Hannah MacGibbon. The reason behind the split is unknown, though some attribute it to a difference of opinion over where the brand should be headed.
To hear more about Chloé's fashion metamorphosis and to see more runway pictures,
Naturally, with the change of hands at fashion houses, the designs will vary slightly or drastically. In Chloé's case, I'd say it's been more subtle than drastic. Founder and French designer Gaby Aghion, who invented Ready-to-Wear as a rejection of the stiff formality of the '50s fashion, set the tone with soft, body-conscious clothes. Karl brought in romance with gauzy blouses and long skirts. Stella (left) threw in a streetwise mix of vintage lingerie to the romance, while Phoebe (center) injected sexy daywear and fluid lines. Though short-lived, Paulo (right) took Chloé to a more artsy place. One similarity to note between all Chloé designers is the innovative use of sheerness. We have yet to see what Hannah will do for the brand, but there's a good chance she'll reenact the Phoebe Philo years since she worked closely with the designer, originally as a part of the design team and later as chief designer. I'll take that and I'm sure Chloé-fan Kate Bosworth will agree!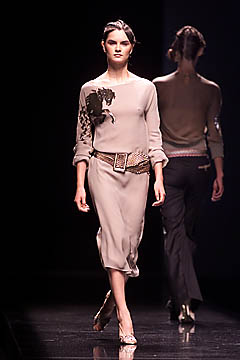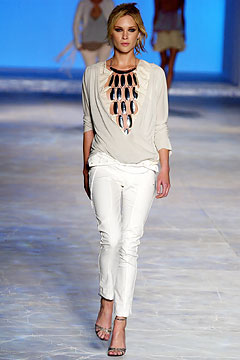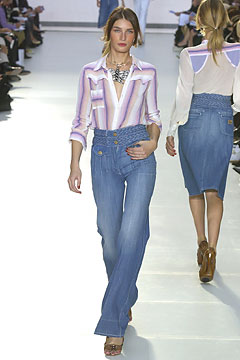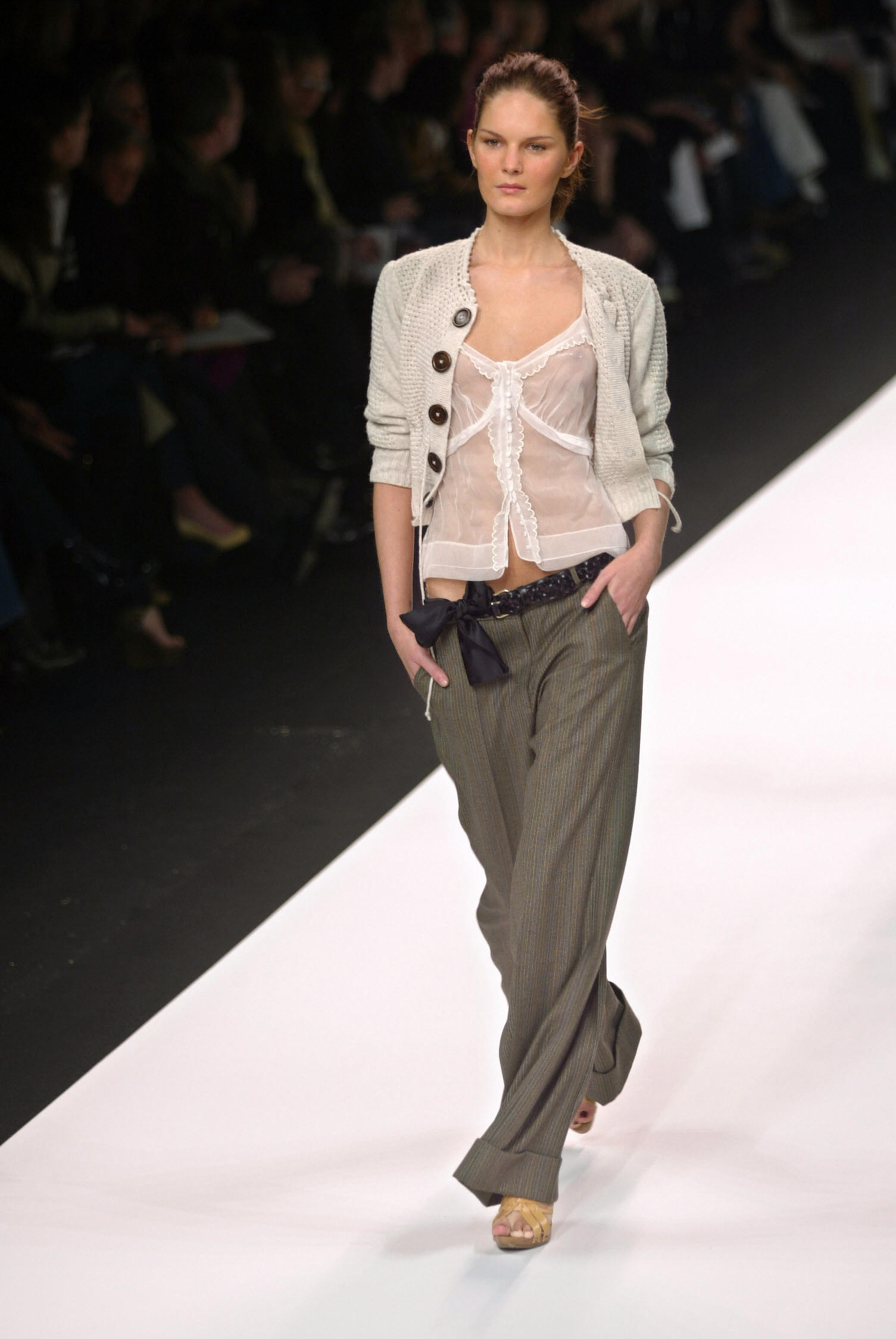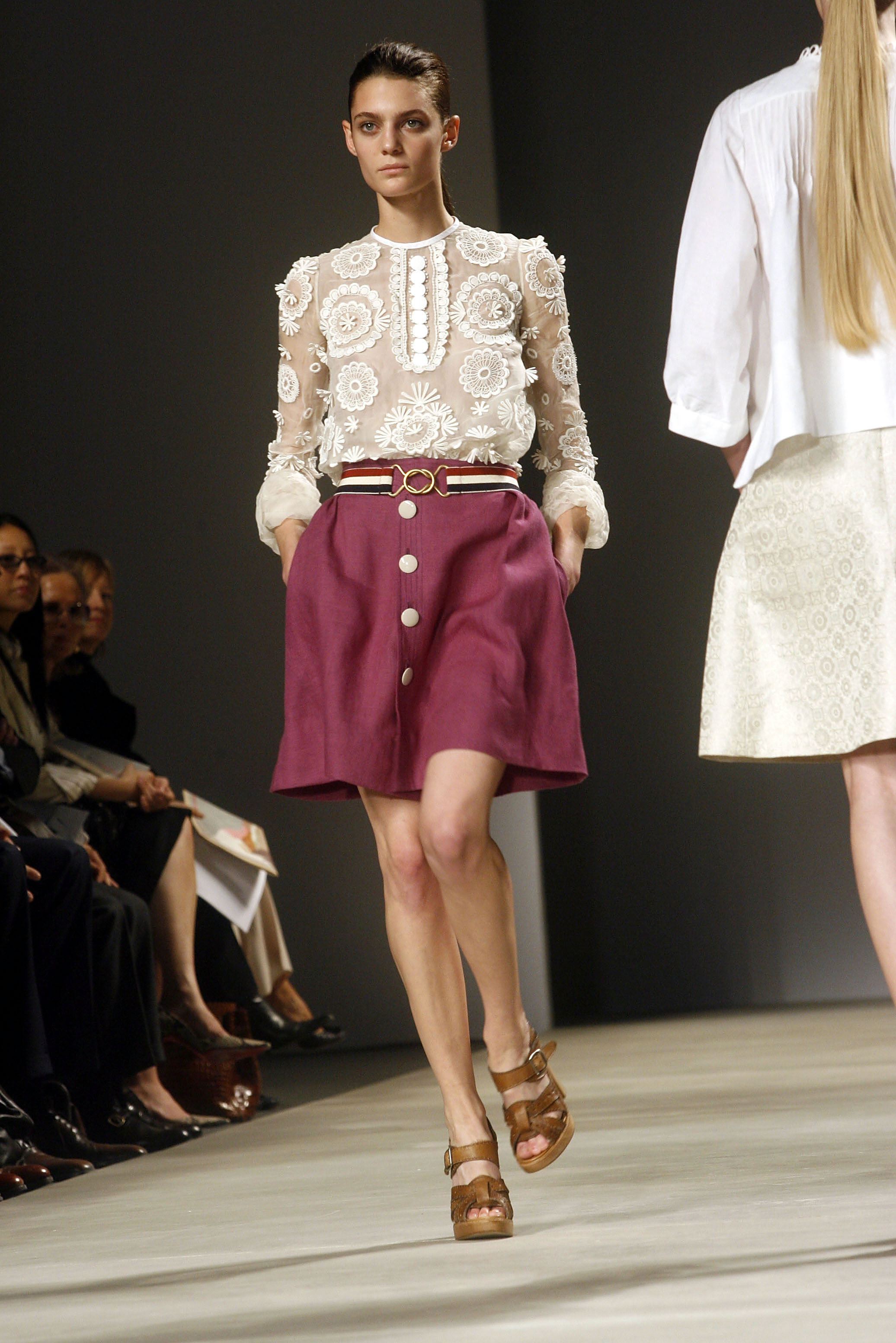 (L-R: Spring '01; S/03; S/04; Fall '05; S/06)