It was a big week, with for-the-people fashion moves from Kate Middleton [1], a scandal from Miley Cyrus [2], and some amazing jewelry finds (under $50!) [3]. But with all that news, you couldn't have been captivated by everything — there are only 24 hours in a day, after all. Make sure you saw the highlights by scrolling down and catching up on the top stories that got our Pinterest, Twitter, and Facebook crowds clicking and commenting.
Sources: Courtesy of Tommy Hilfiger and Getty [4]
The Only Bags You'll Ever Need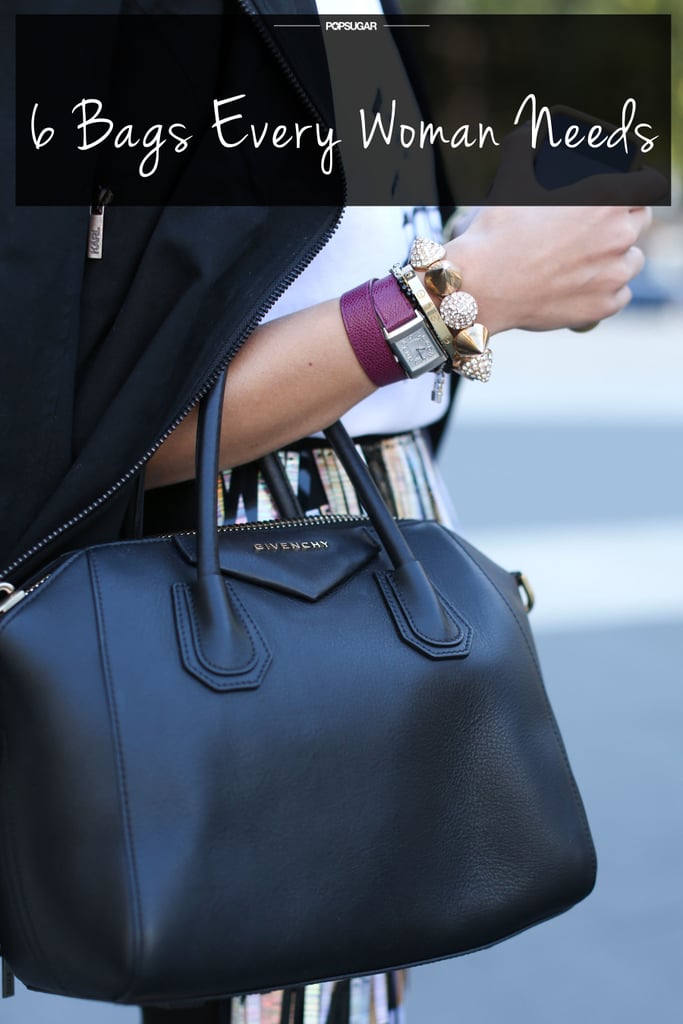 Pinterest users must be itching for a spot of Spring cleaning. We thought long and hard about the six bags every woman should have in her closet [5] (everything else can be donated or sold), and you guys wanted to hear about it!
Identity Theft Much?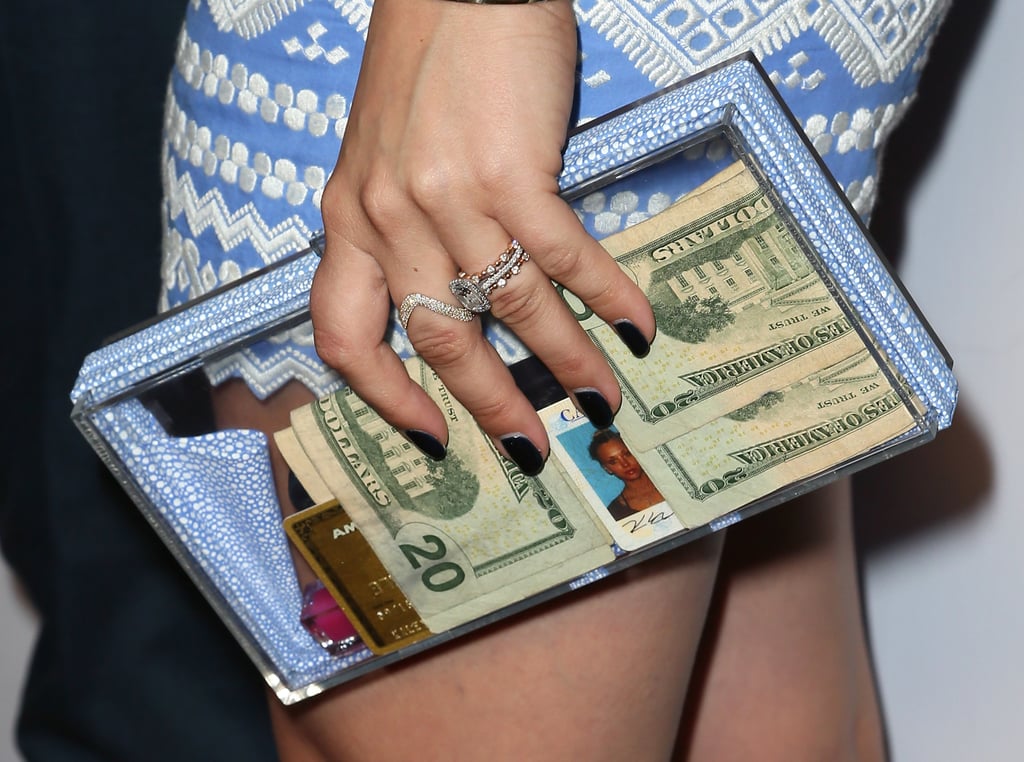 The Twitter community clearly loves knowing intimate details about its favorite stars. You all loved a zoomed-in shot of Kaley Cuoco's clear clutch [6] that showed off her nightly essentials.
Meet Zooey Deschanel, Designer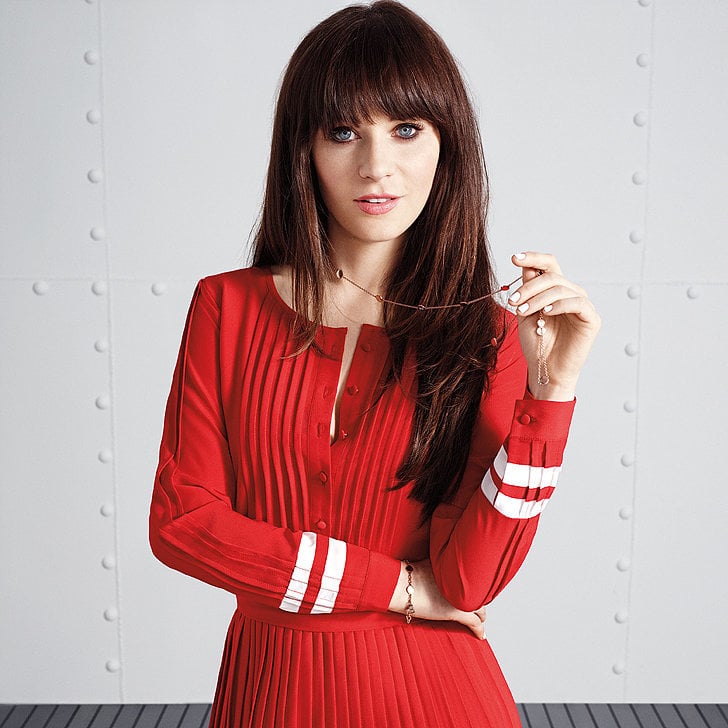 Our Facebook fans have been waiting and waiting for Zooey Deschanel [7]'s line with Tommy Hilfiger. Finally, it's here and ready to be shopped [8]!
Photo courtesy of Tommy Hilfiger
The Latest From Zara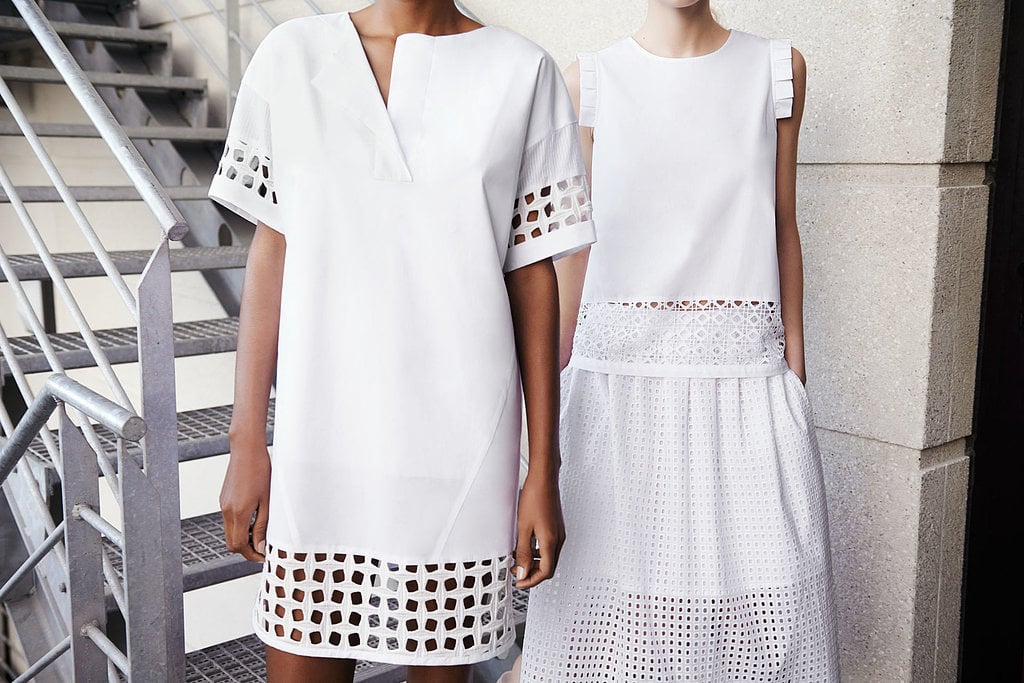 We're Zara-obsessed, and it's beginning to look like everyone else on Facebook is too. A roundup of the inspirational Spring style shots [9] from the retailer's latest lookbook really satisfied your fashion craving.
Photo courtesy of Zara
Attention, All 30-Somethings!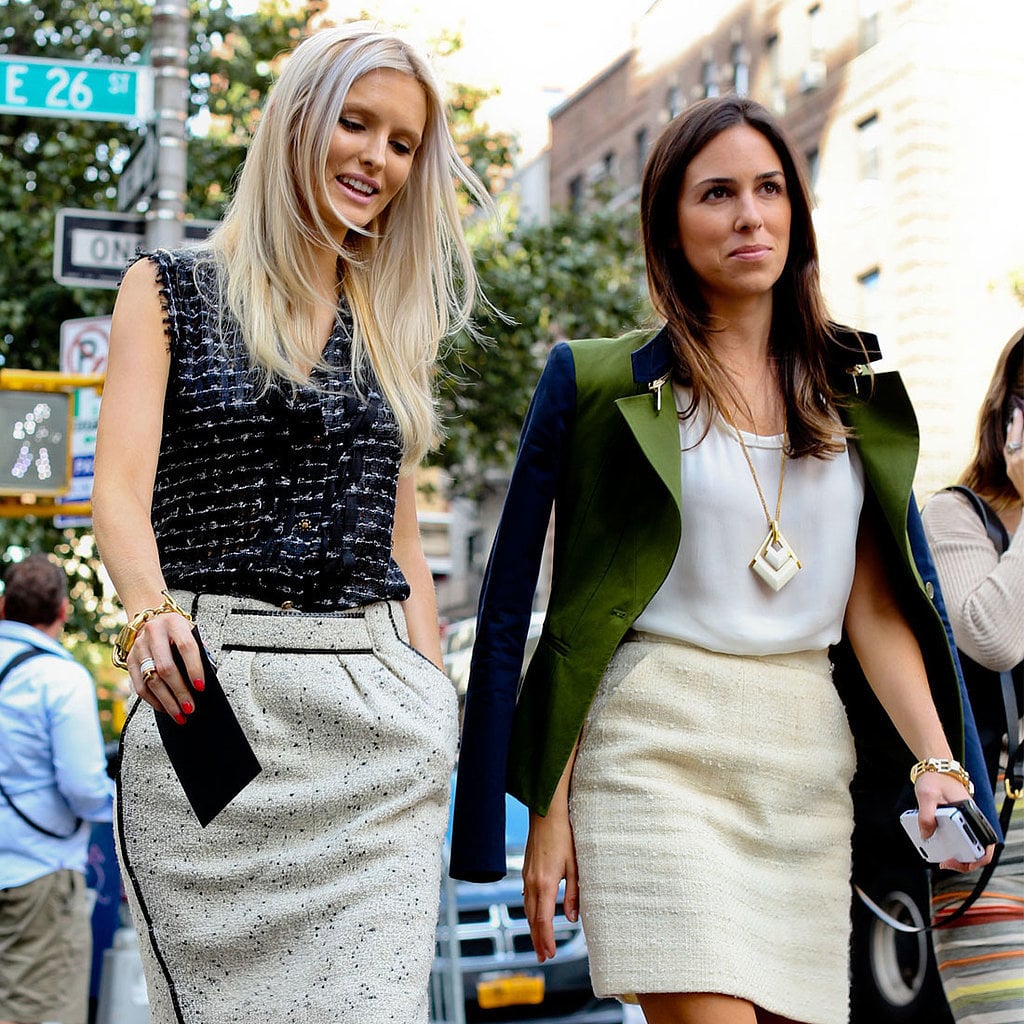 Entering a new more grown-up decade of life? Give your wardrobe a little update by adding a few key polished items [10]. Got a few more years to go? Pin it and come back later!
It Was a Good Week in Hollywood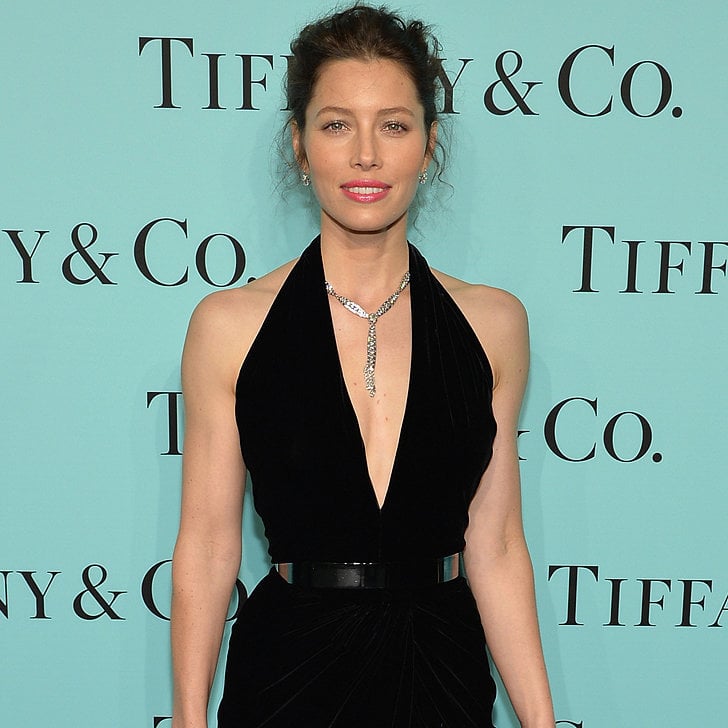 Thanks to social media, Los Angeles and the like have never felt closer. Facebook got a glam look into the chicest Hollywood parties this week [11] and fully embraced the opportunity to party with the stars (kind of).
How to Make Your Jewelry Look Even Better?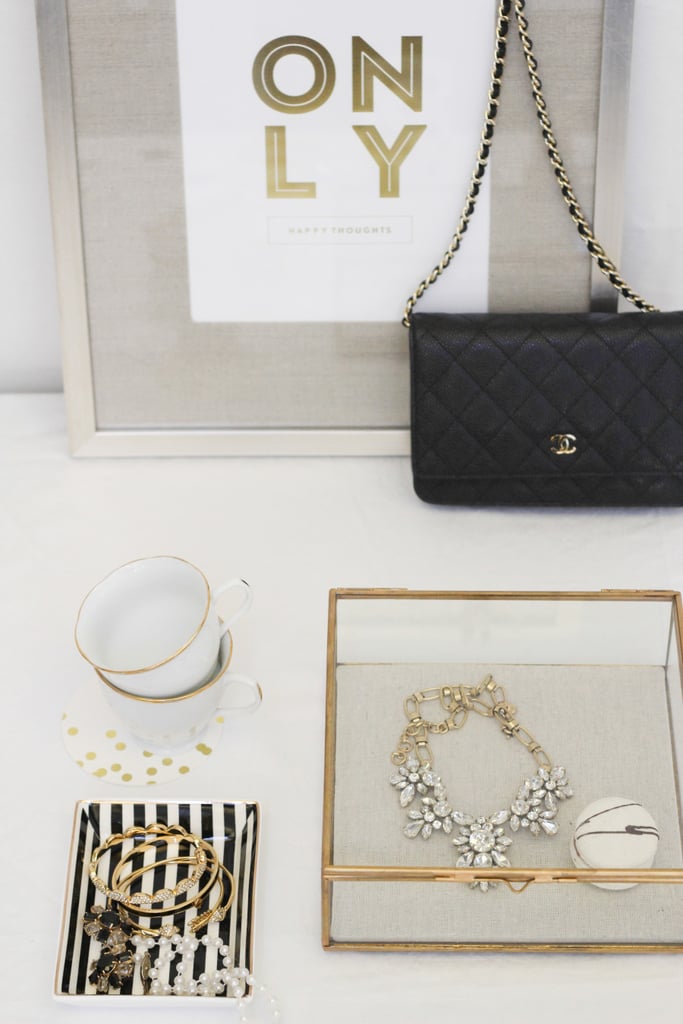 Accessories are awesome on their own, of course, but what's a smart trick to making them look even better? Chicly displaying them! Our readers loved these gorgeous, real-girl ideas [12].
Photo by Laura Clarke Photography [13] via Style Me Pretty [14]
We Didn't Know Zara Was THIS Good
And our Twitter followers agreed! We love the store for clothes, of course, but we were surprised by just how much amazing jewelry they have [15] (all for less than $50!).
More Miley Controversy!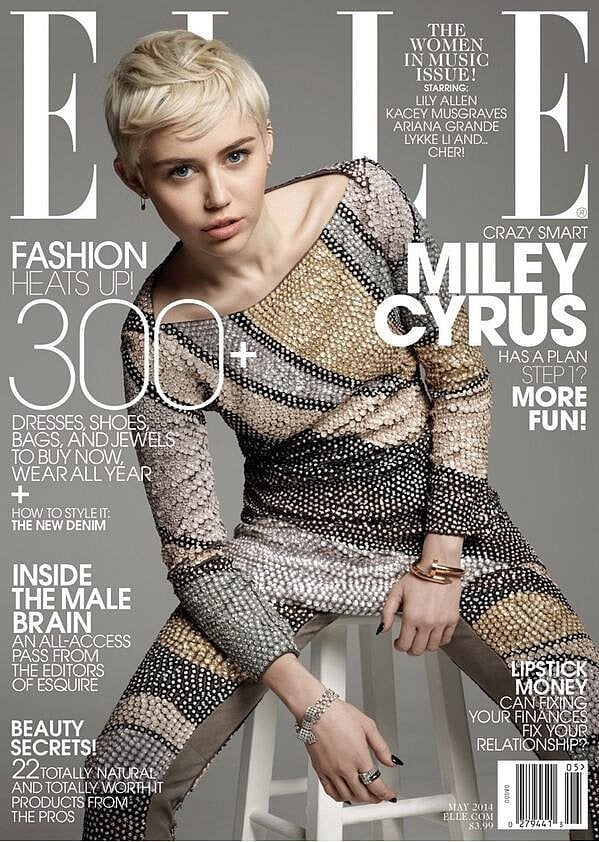 We weren't sure Miley Cyrus [16] could shock us anymore, but it looks like that wasn't the right assumption. Twitter was intrigued by her latest cover scandals [17]. Were you?
Source: Facebook user Elle Magazine [18]
Smart Suit Shopping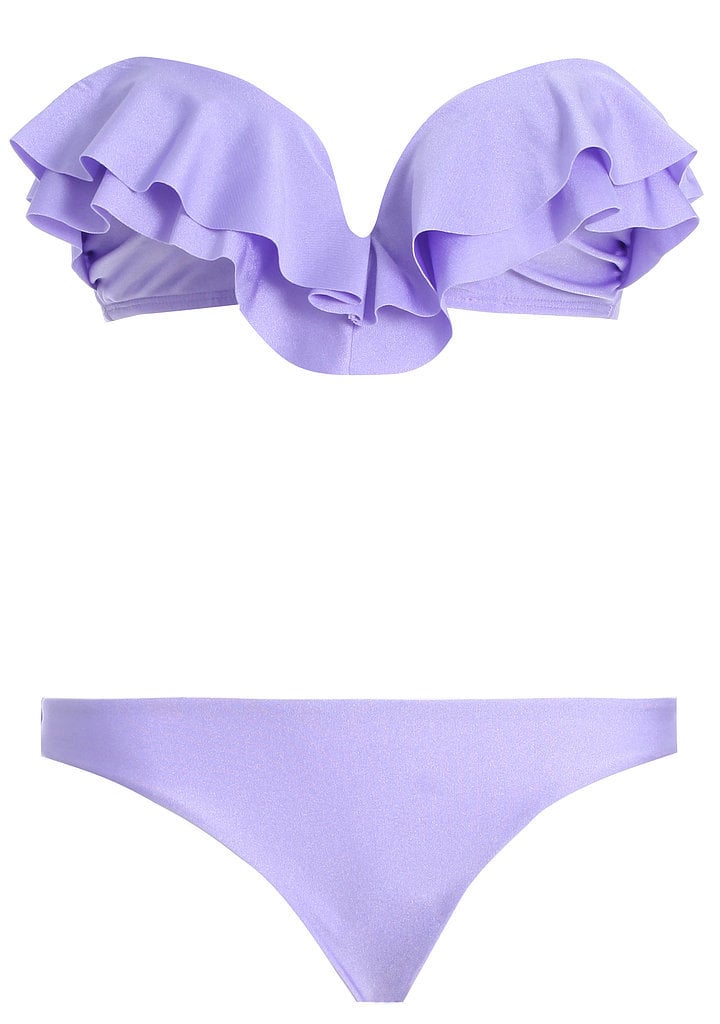 Shopping for a swimsuit is stressful, no? We want to help small-busted women by picking out the very best suits for them [19] — and you guys adored this ruffled Zimmermann number on Pinterest!