Fashion's Night Out Tokyo 2011 [Pictures]
Anna Wintour Snapped Hoisting a Giant Hammer at Fashion's Night Out Tokyo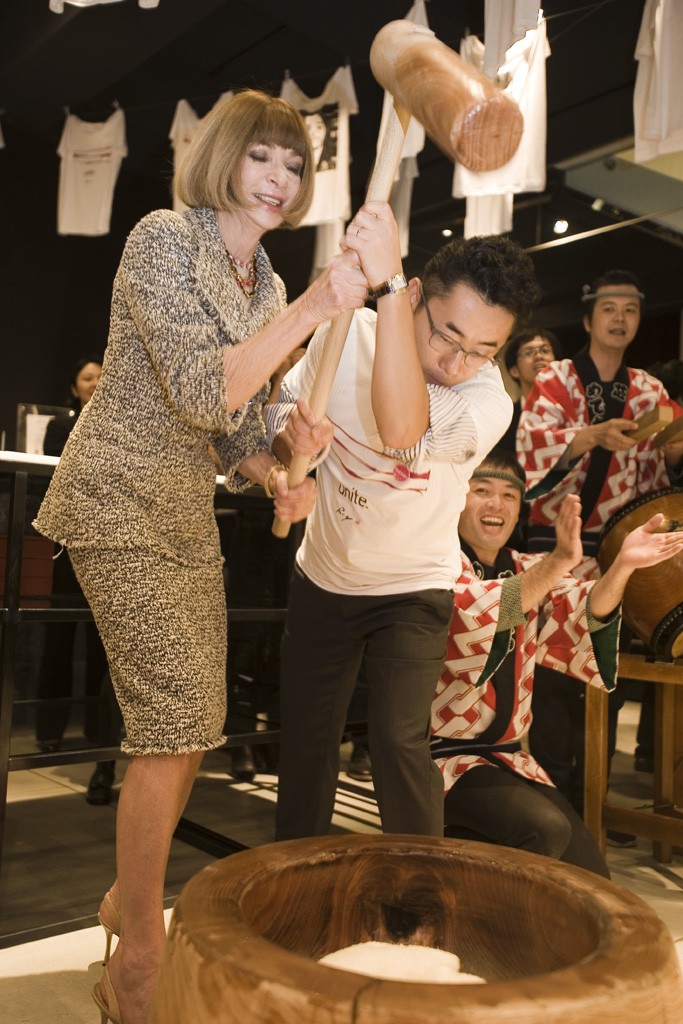 What's Your Reaction?
0
0
0
0
0
0
1
Anna Wintour Snapped Hoisting a Giant Hammer at Fashion's Night Out Tokyo
>> The Fashion's Night Out festivities in Tokyo on Saturday gathered all 17 international Vogue editors together in one place — providing for quite the photo op. But that wasn't the only Kodak moment to come out of the event — Anna Wintour, on her first visit to Japan in 20 years, pounded rice cake paste with a giant wooden hammer at Theory for the cameras (left). All in all, she seemed to be quite enjoying herself: "It's just fantastic to see so much creativity on the street. You really don't see that so much in New York. It tends to be a much more blue-jeans-and-T-shirt world." A smattering of pictures from the evening, in the slideshow.
Latest