Milan Fashion Week is wrapped up and as the jet-setting fashion flock lands in Paris for the final round of shows, we're racking up some Internet frequent-flier miles, perusing all the shows with rapid mouse clicking. New York left us thinking about sexy slits and an everyday take on leather [1], and the London collections already have us anticipating orange, blue, and a whole lot of exotic skins [2].
So how did Milan leave its mark? With all kinds of glamour commonly associated with the Italian woman (leopard! gold! fur!), plus a very surprising-for-Fall color palette. Scroll through to study up on all the biggest trends you'll be seeing before you know it.
Pretty Pastels
The most surprising trend to gain traction from the Fall shows is the healthy dose of pastel shades, we noted. The sugary shades are typically associated with Spring collections, but the lightness they bring is always welcome in our eyes. Look for feminine dresses, yes, but also sharp coats and loose pants.
Pretty Pastels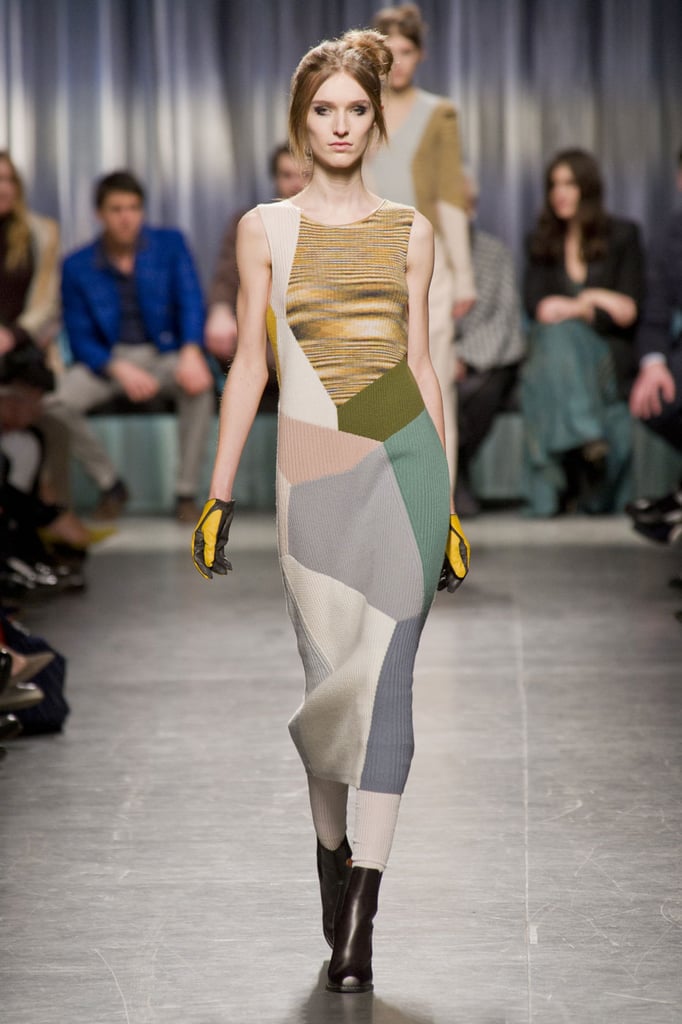 Missoni
Pretty Pastels
Jil Sander
Pretty Pastels
Luisa Beccaria
Pretty Pastels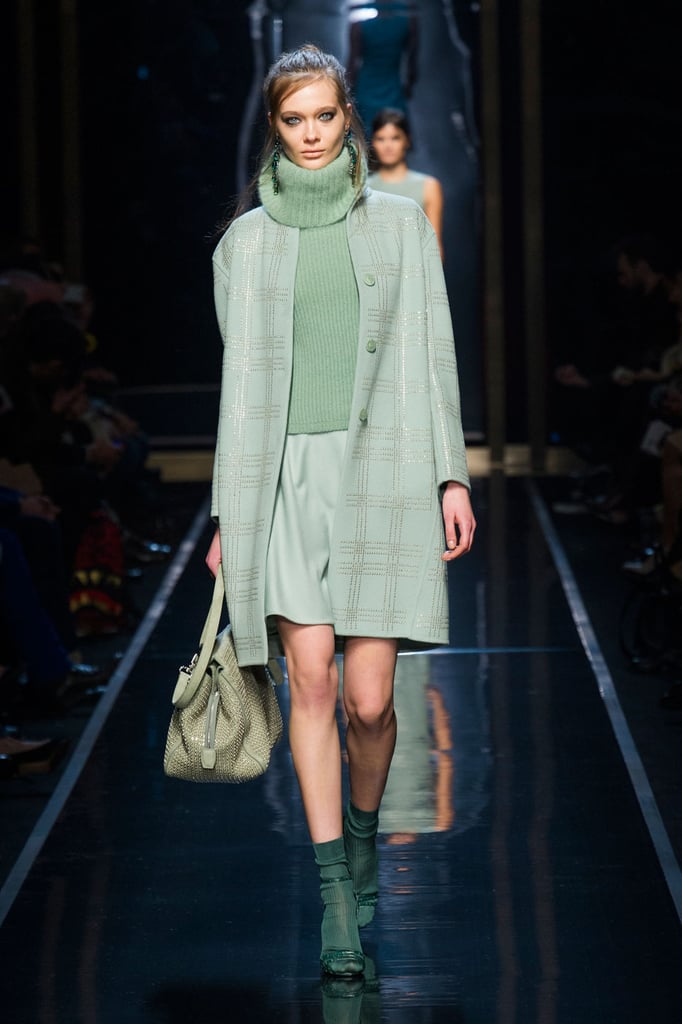 Ermanno Scervino
Pretty Pastels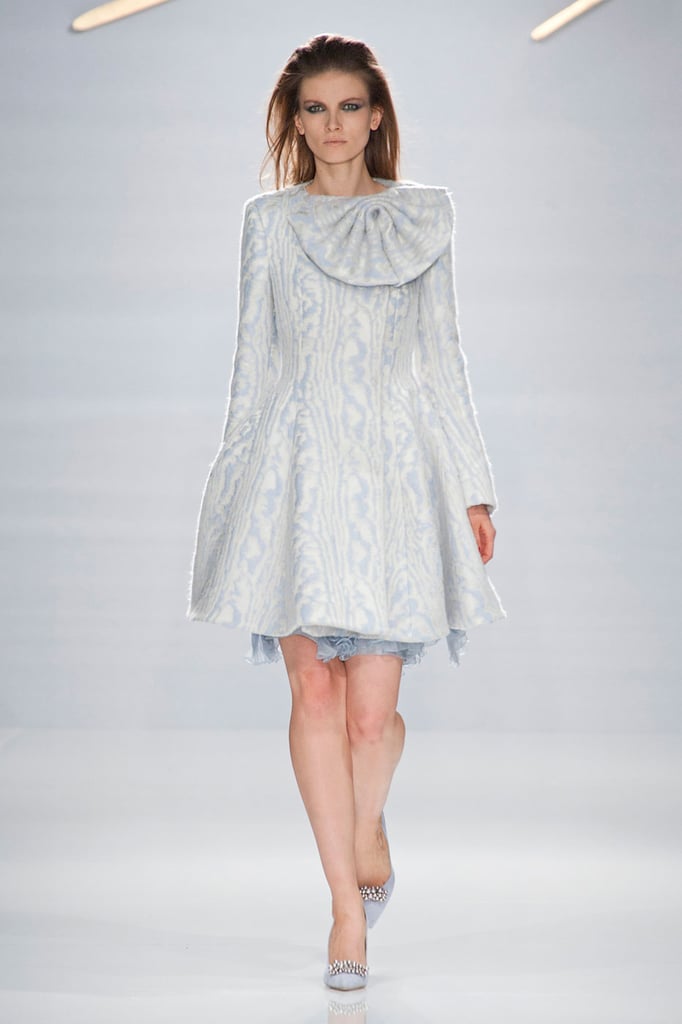 Genny
Pretty Pastels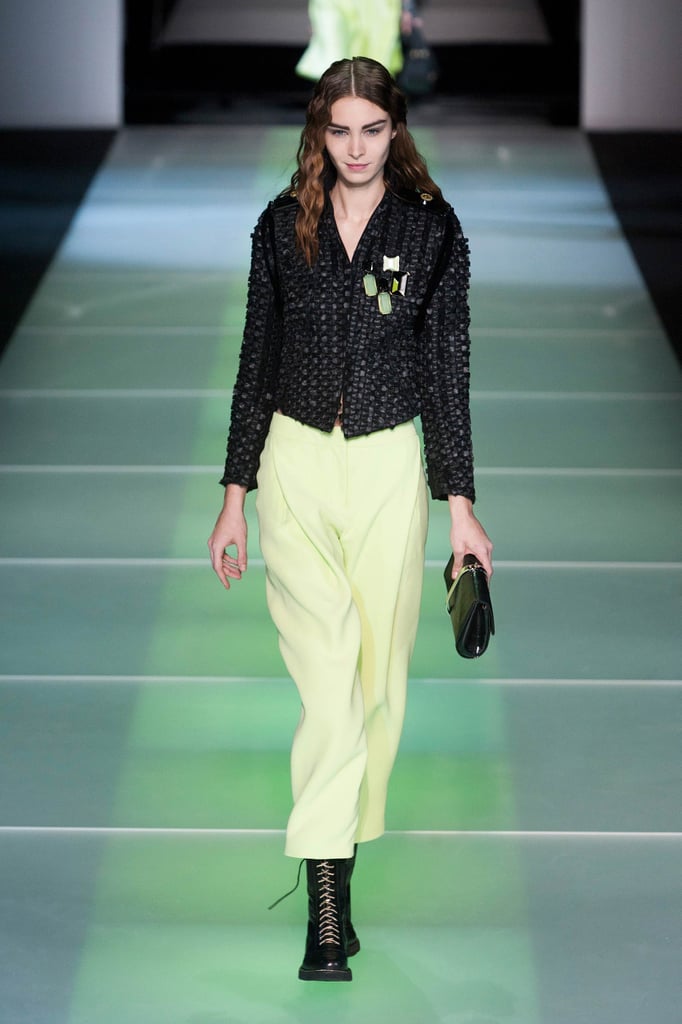 Giorgio Armani
Pretty Pastels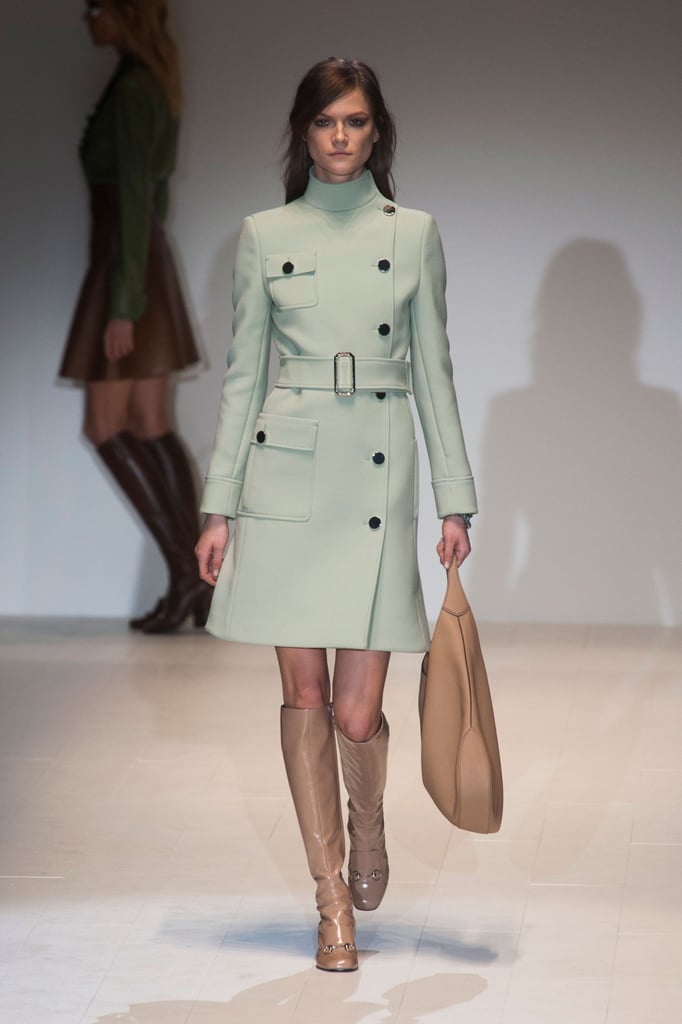 Gucci
Ladylike Leopard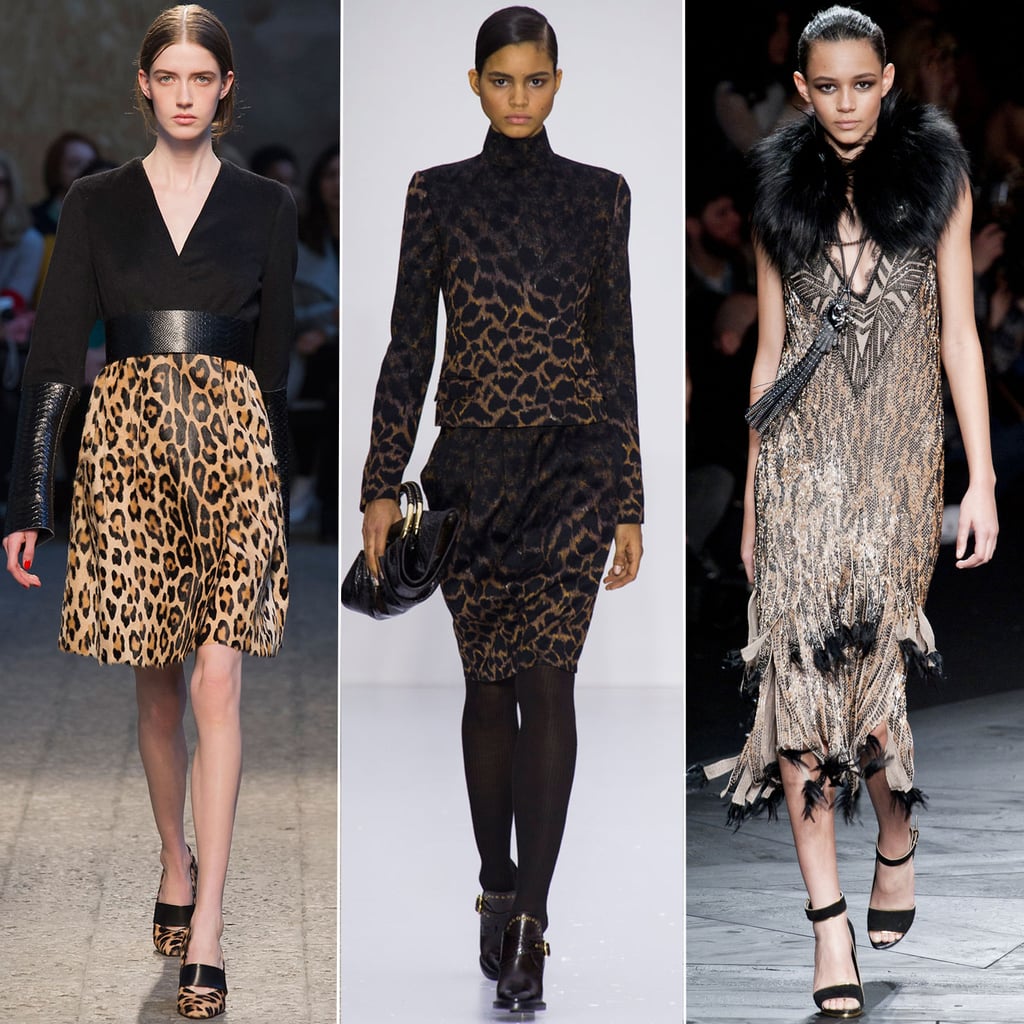 It's with a resounding cheer that we can confirm: the fashion world isn't over leopard yet! The classic bold print was used on coats and dresses, but more subtle incarnations were spotted too, in case you prefer your feline understated. Either way, embrace it next season for a quick dose of Milanese sex appeal.
Ladylike Leopard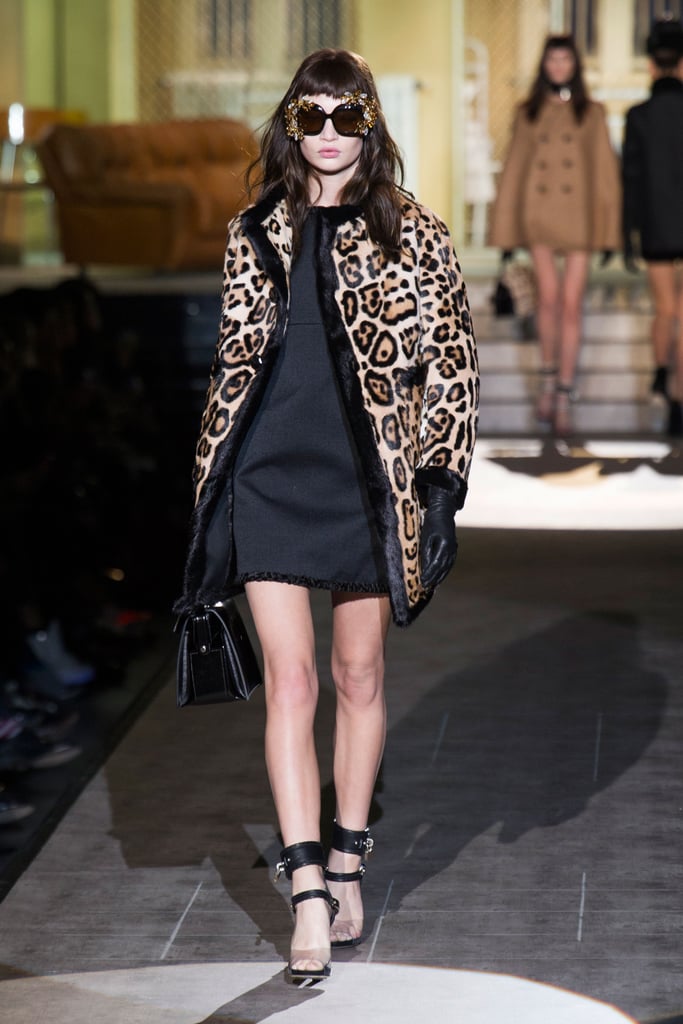 Dsquared
Ladylike Leopard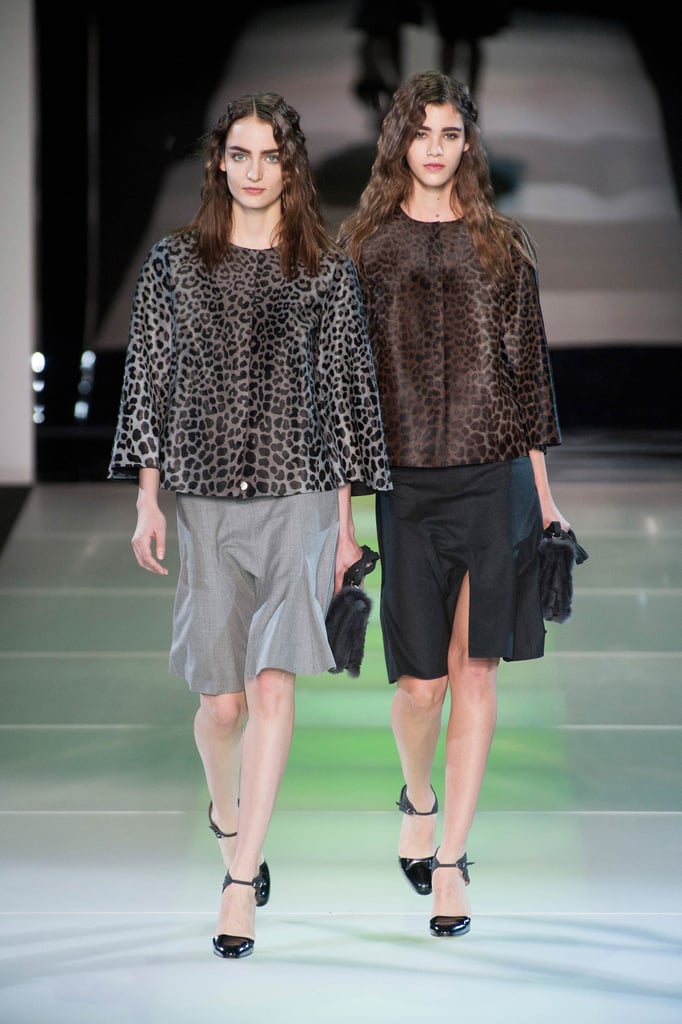 Giorgio Armani
Ladylike Leopard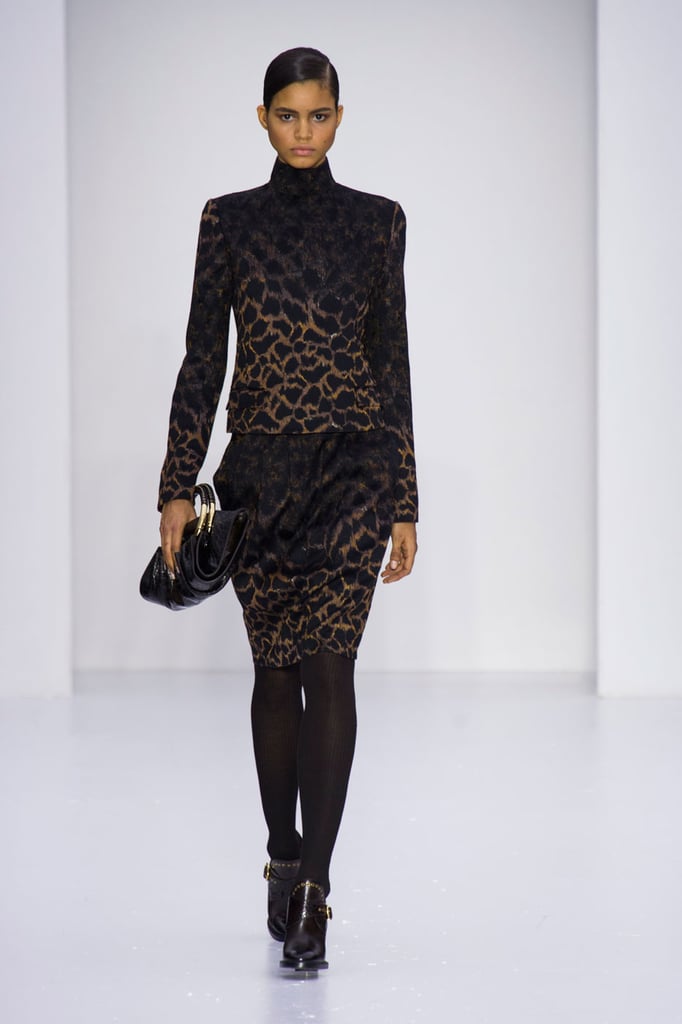 Salvatore Ferragamo
Ladylike Leopard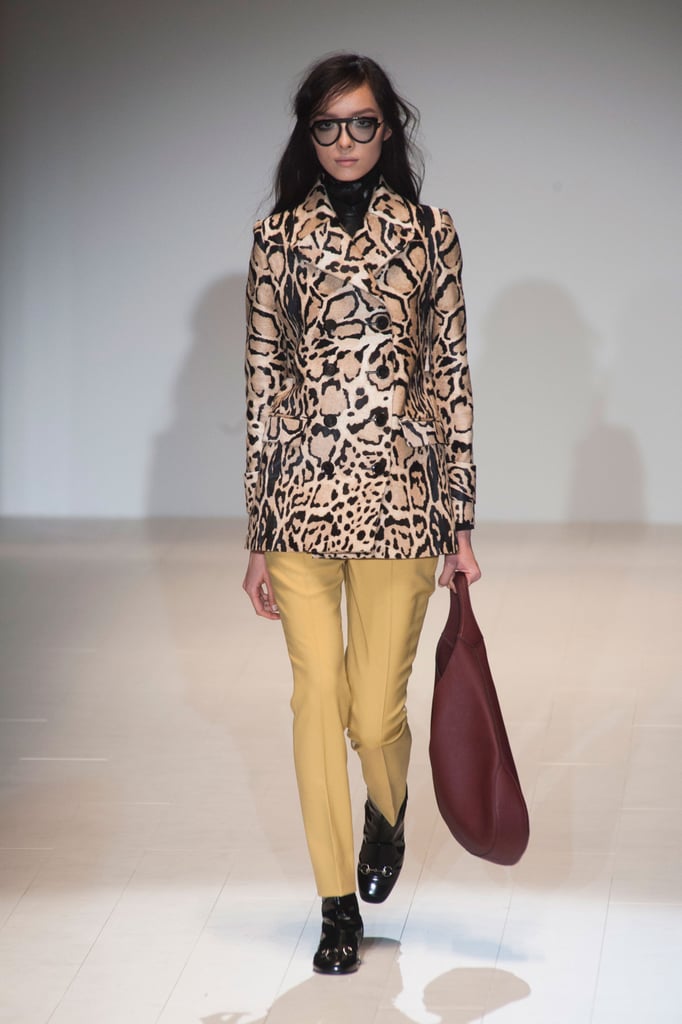 Gucci
Ladylike Leopard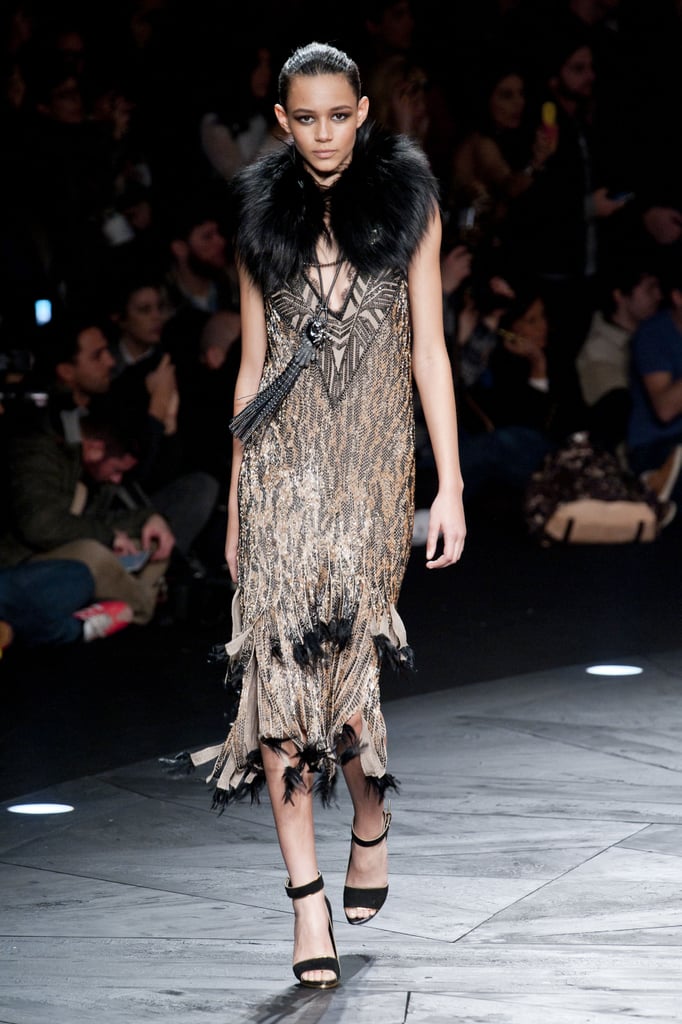 Roberto Cavalli
Ladylike Leopard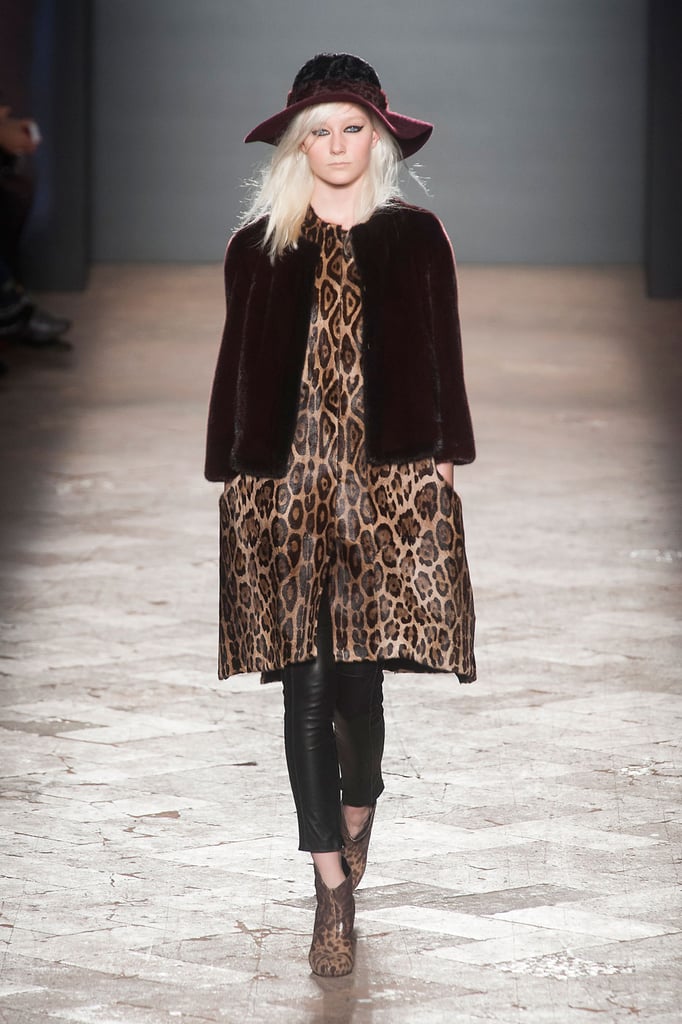 Simonetta Ravizza
Ladylike Leopard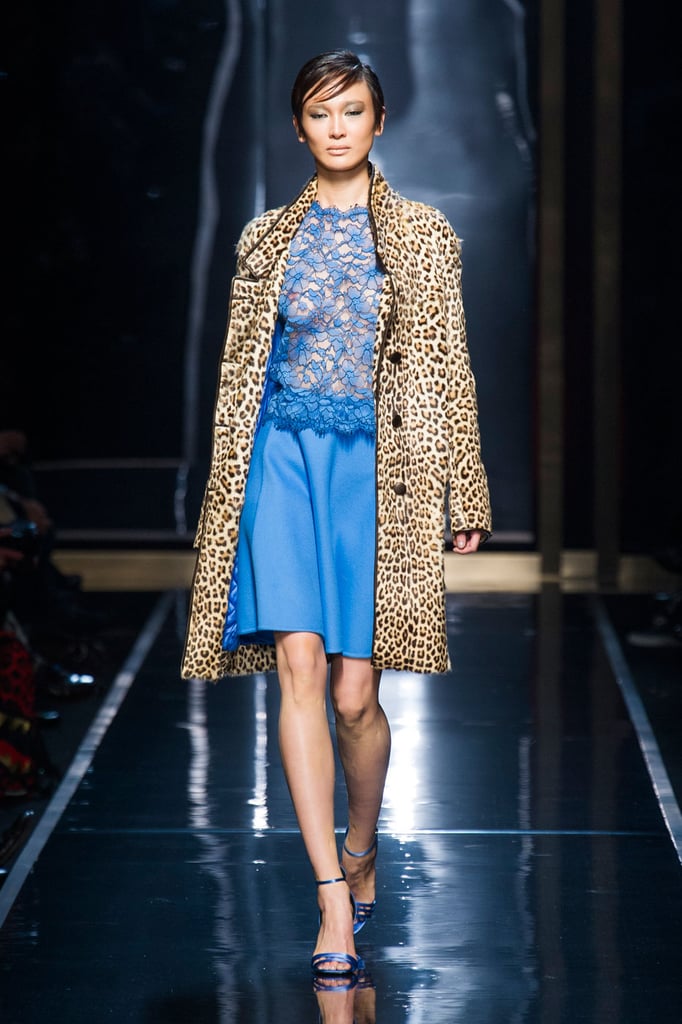 Ermanno Scervino
Ladylike Leopard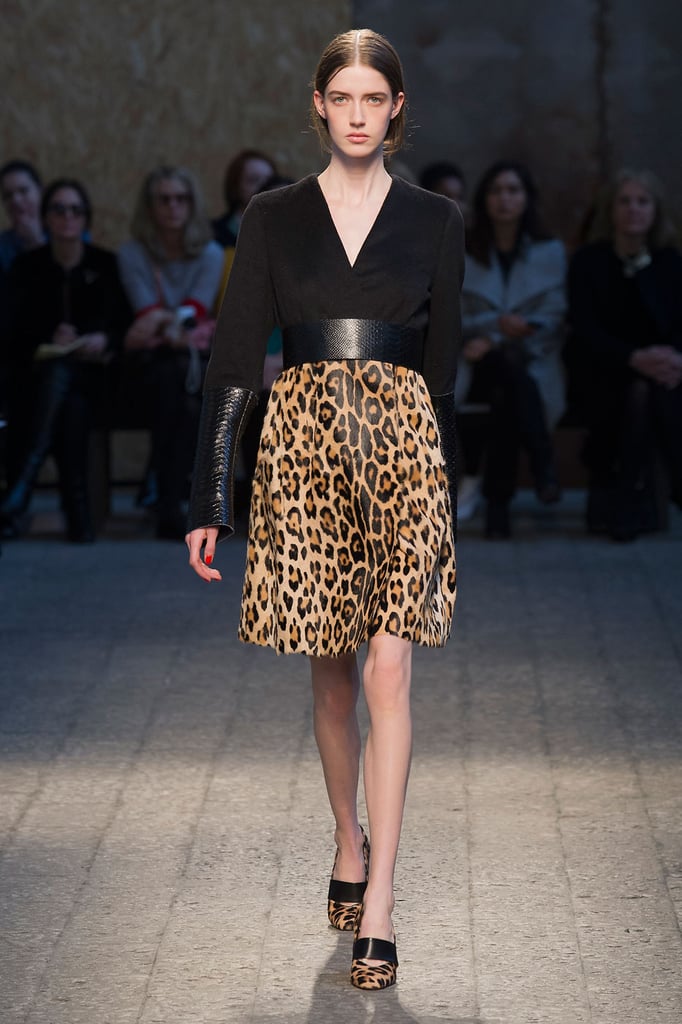 Sportmax
Fur Accents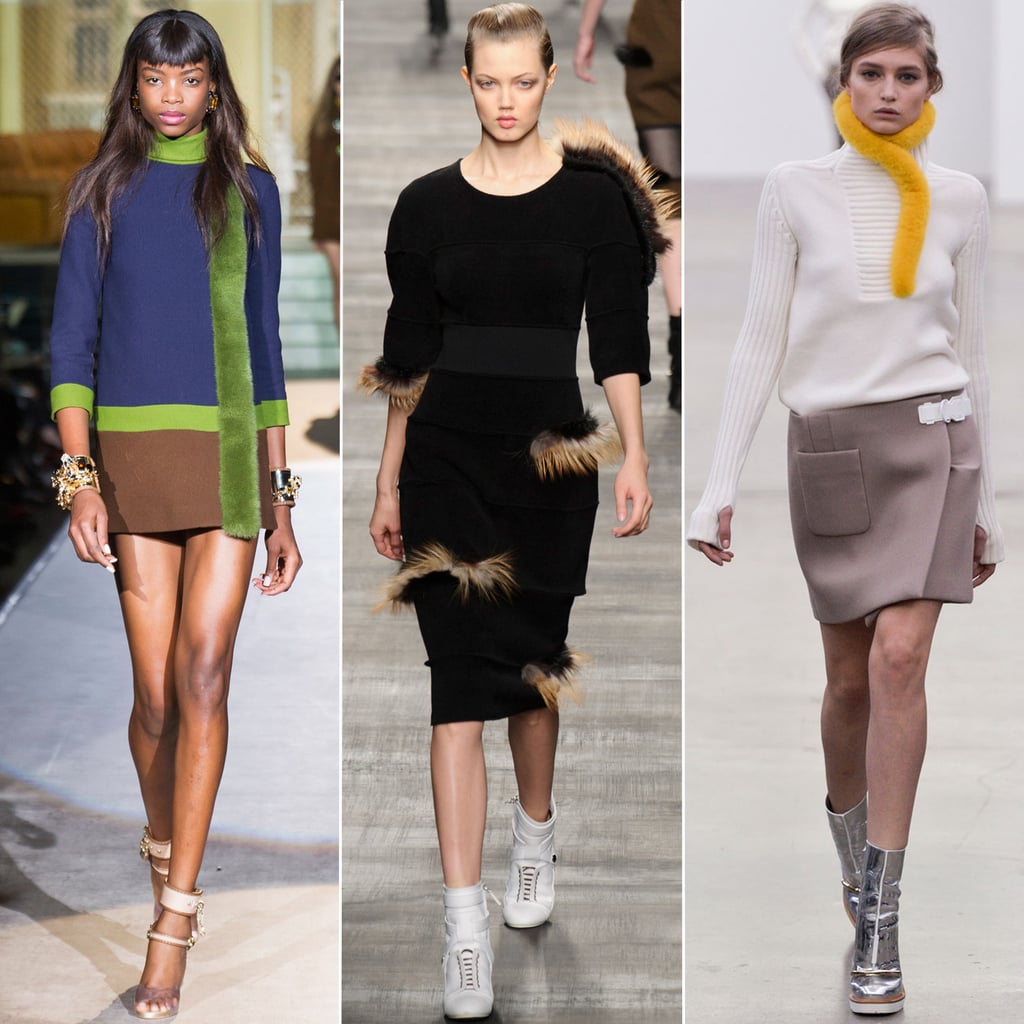 Fur on the Fall runways is nothing new, but the way we saw it walking down the Milan catwalks felt different. There were still plenty of full-on coats and throat-covering snoods, but strips and patches were also spotted on dresses, tops, and jackets. While the trimmings might not keep you toasty, they'll certainly serve to add intrigue to any look.
Fur Accents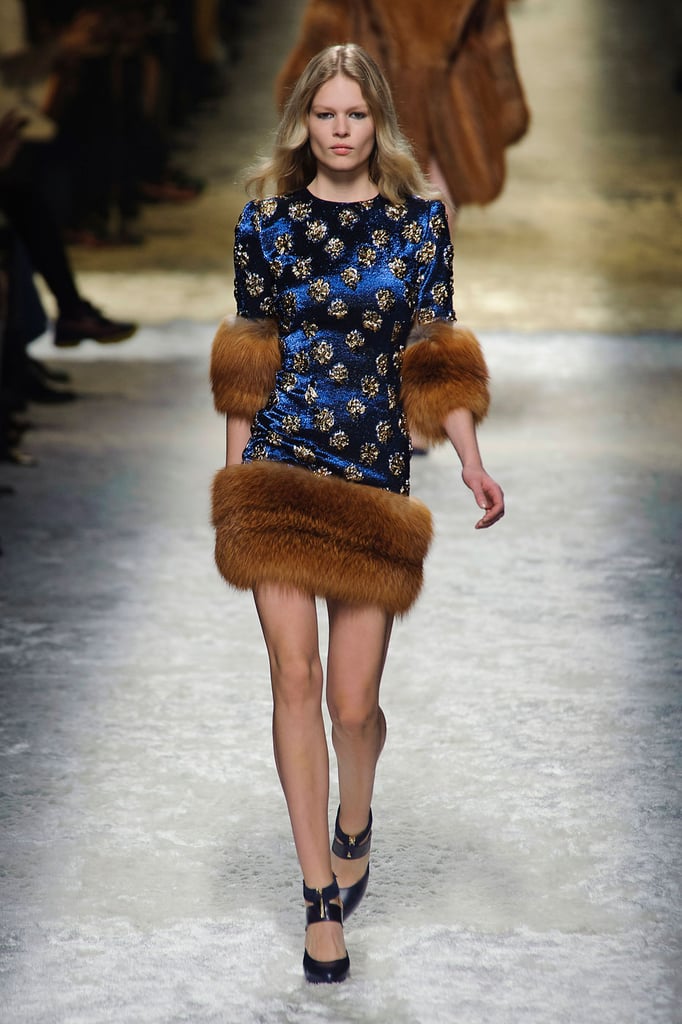 Blumarine
Fur Accents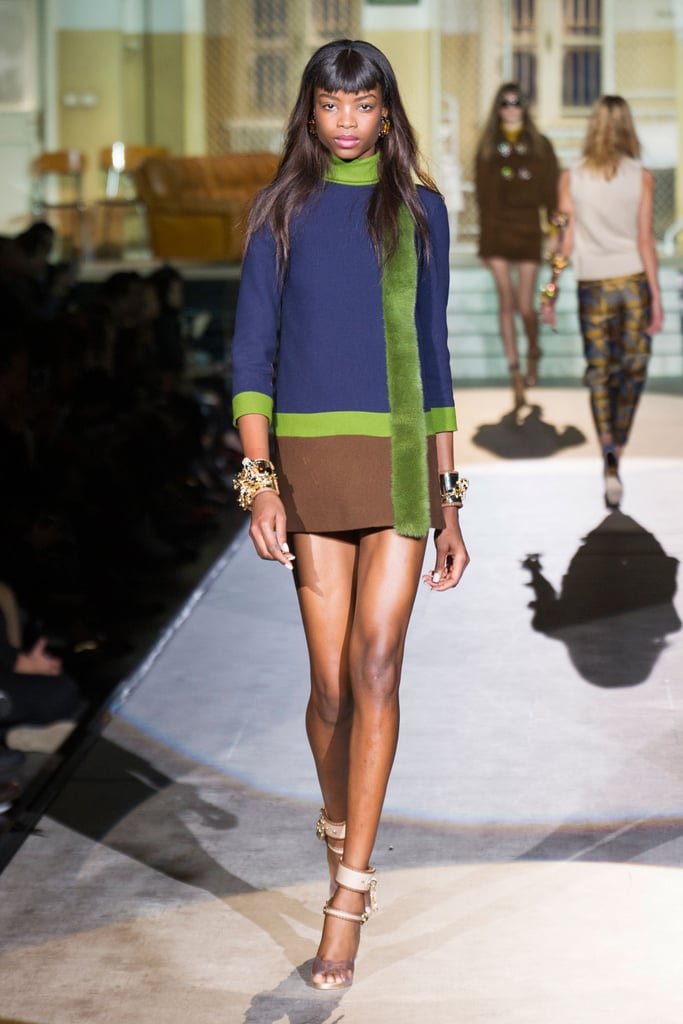 Dsquared
Fur Accents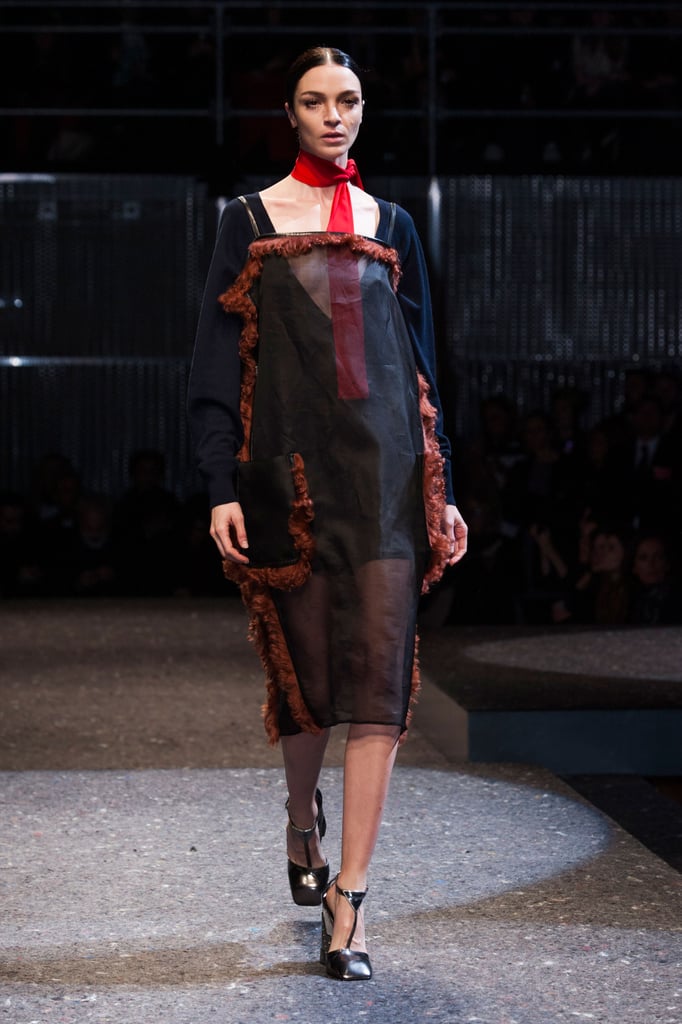 Prada
Fur Accents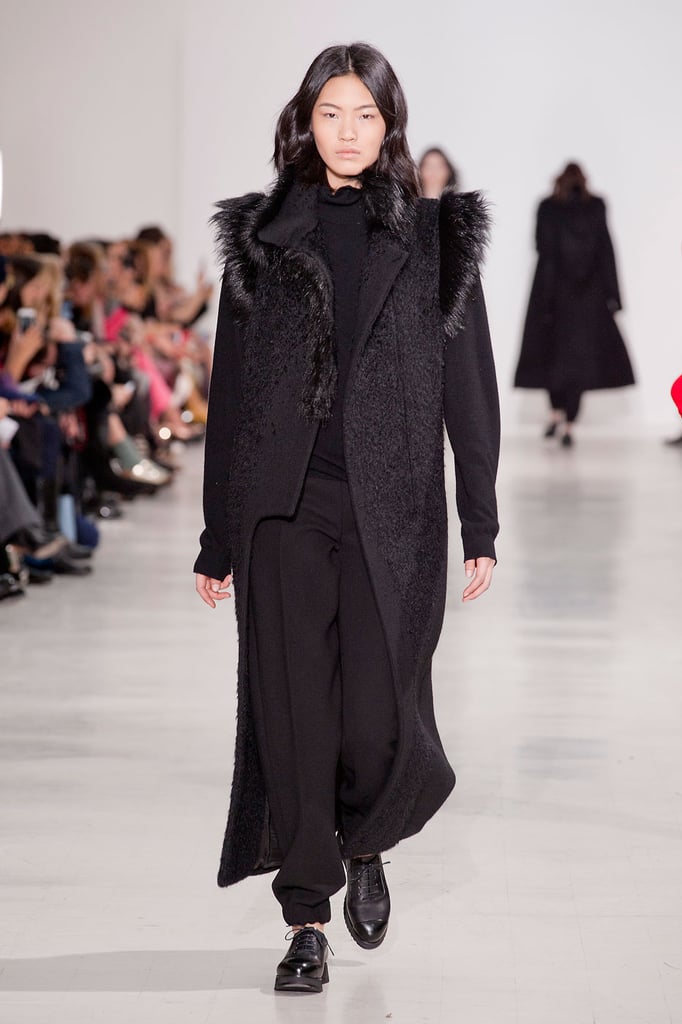 Costume National
Fur Accents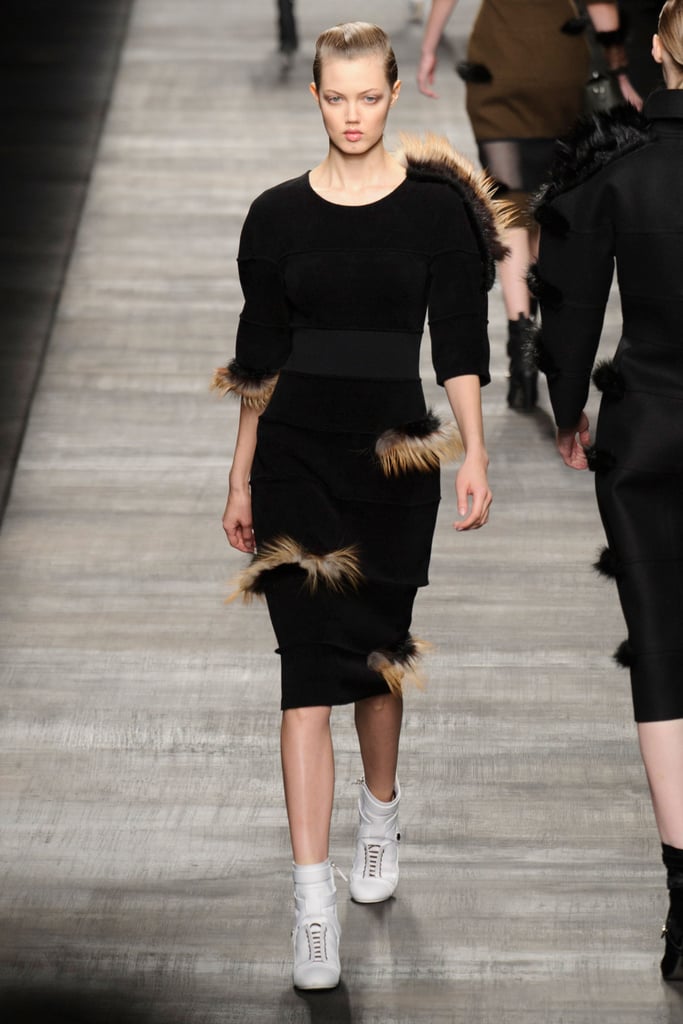 Fendi
Fur Accents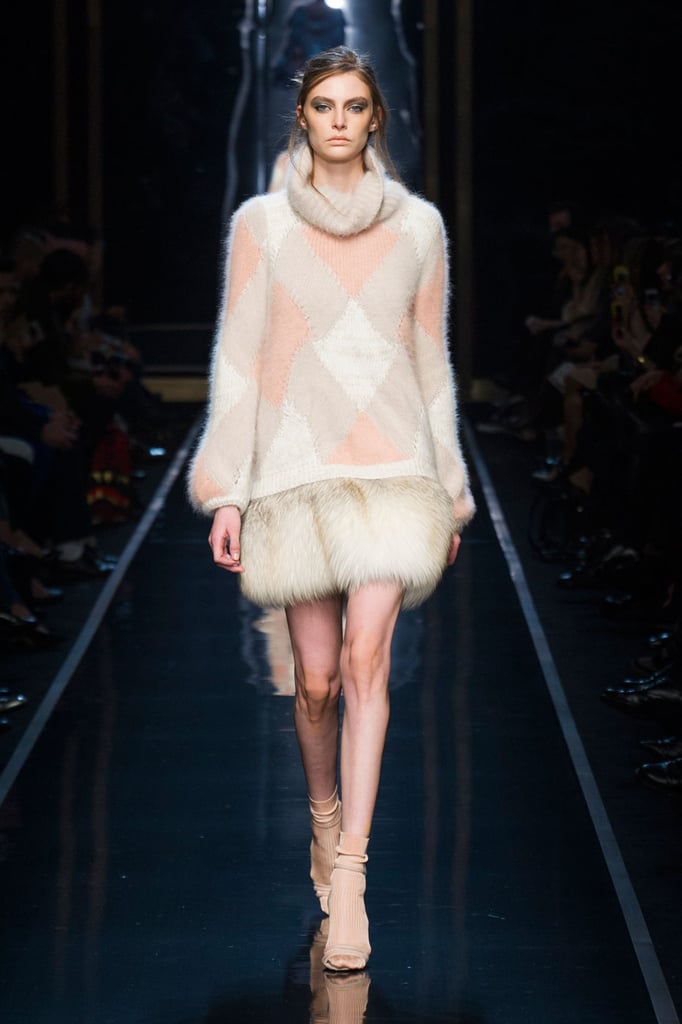 Ermanno Scervino
Fur Accents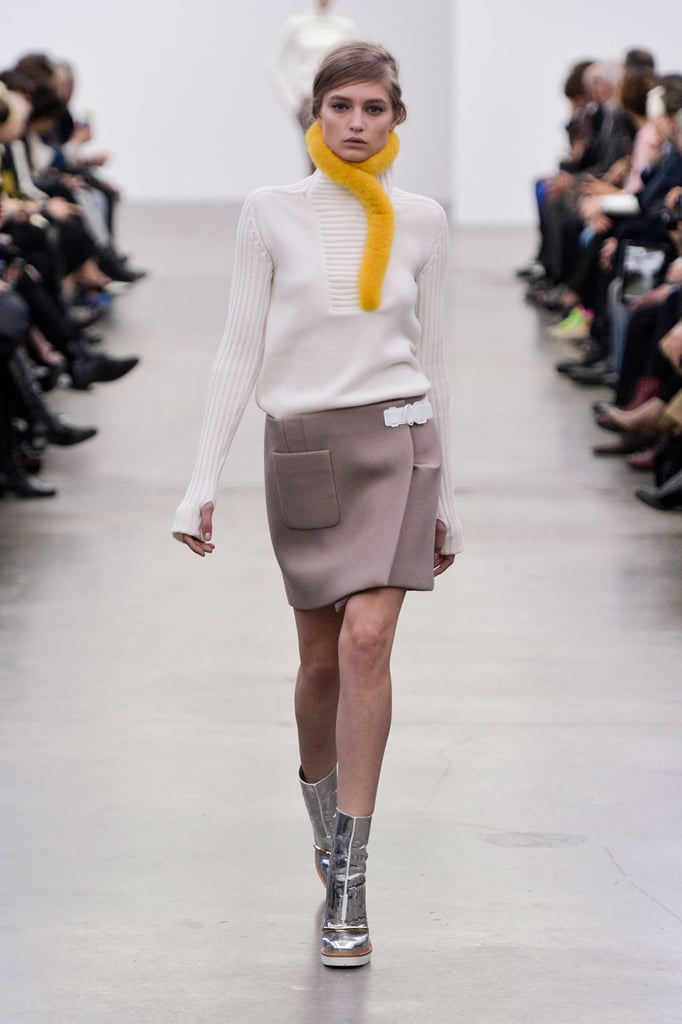 Iceberg
Fur Accents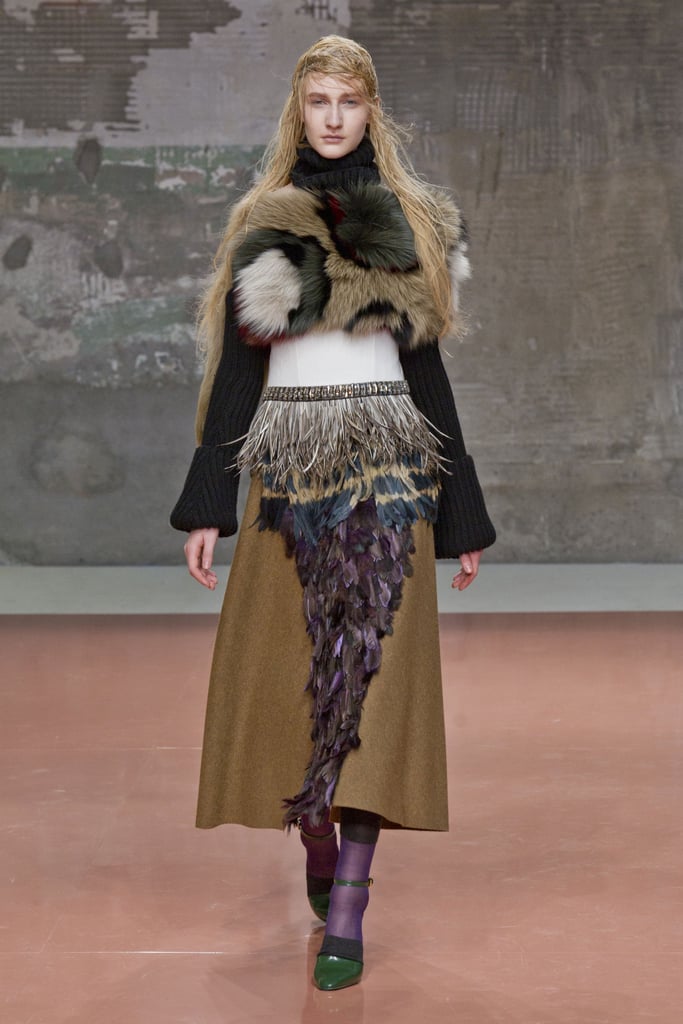 Marni
Fur Accents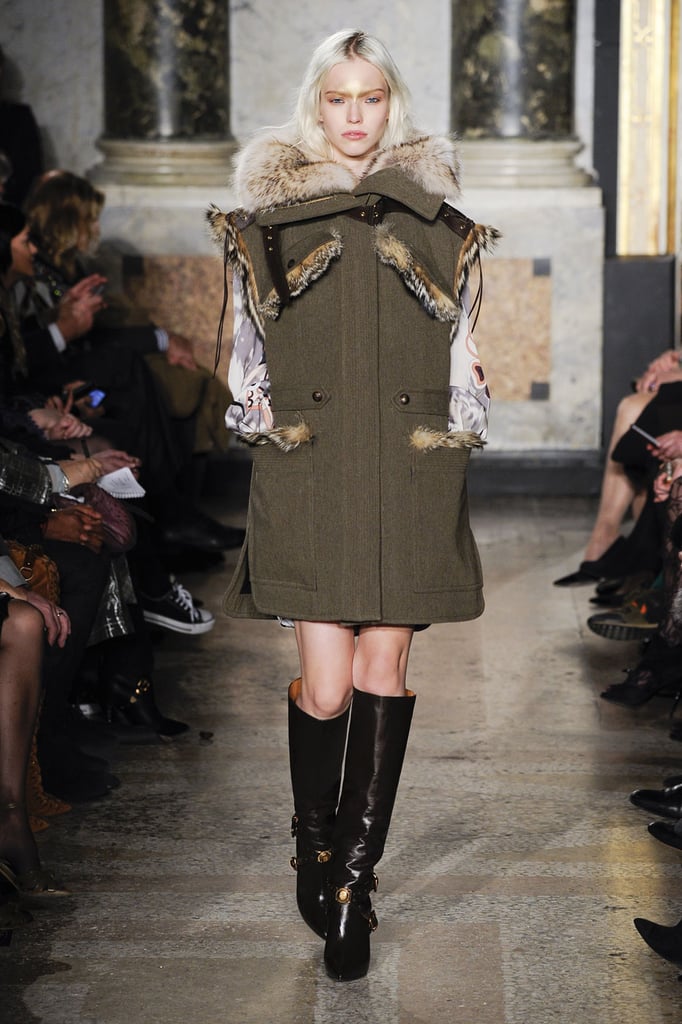 Emilio Pucci
The Midas Touch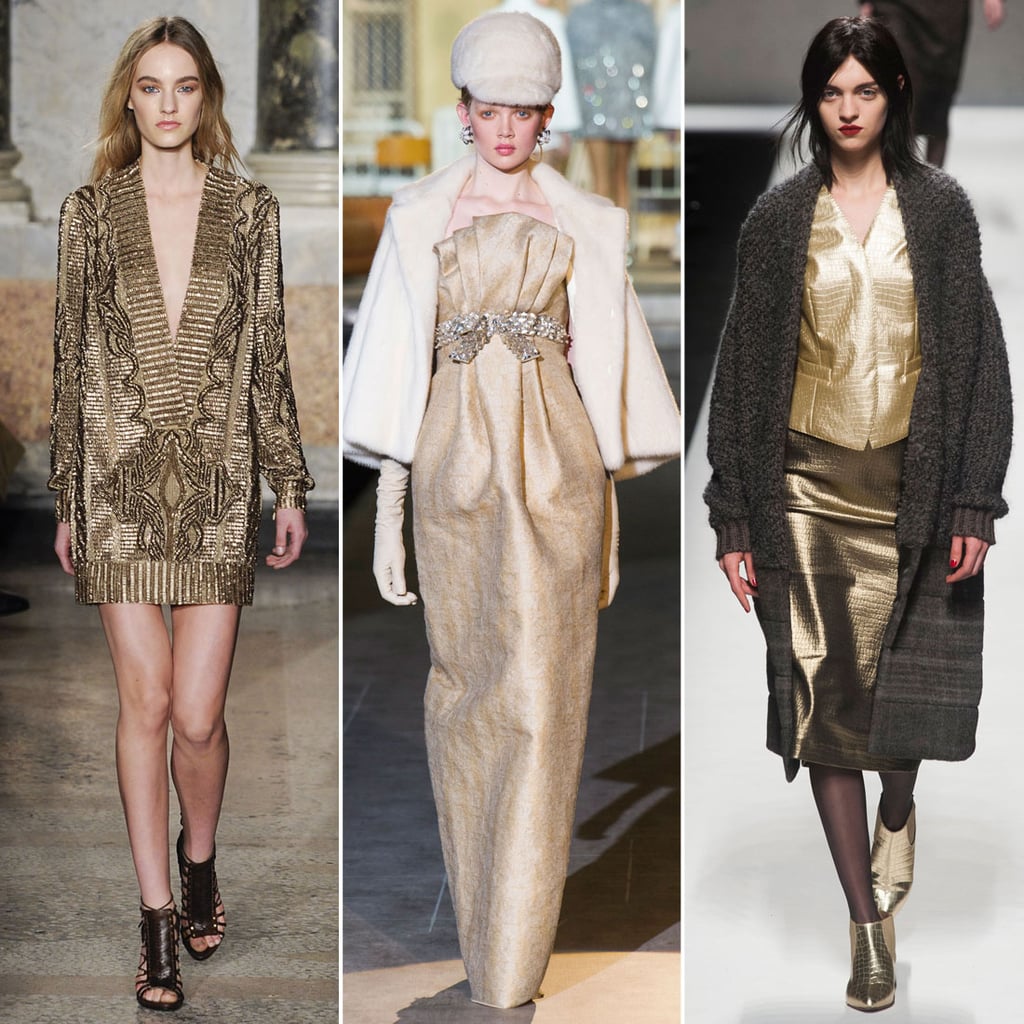 Designers had the Midas touch this season — and not just for evening wear. Runways delivered both special occasion pieces and more casual wear washed in gold, giving even shearling-lined jackets and knits a high-impact finish. Going gold may just be the easiest way to turn heads come Fall.
The Midas Touch
Emilio Pucci
The Midas Touch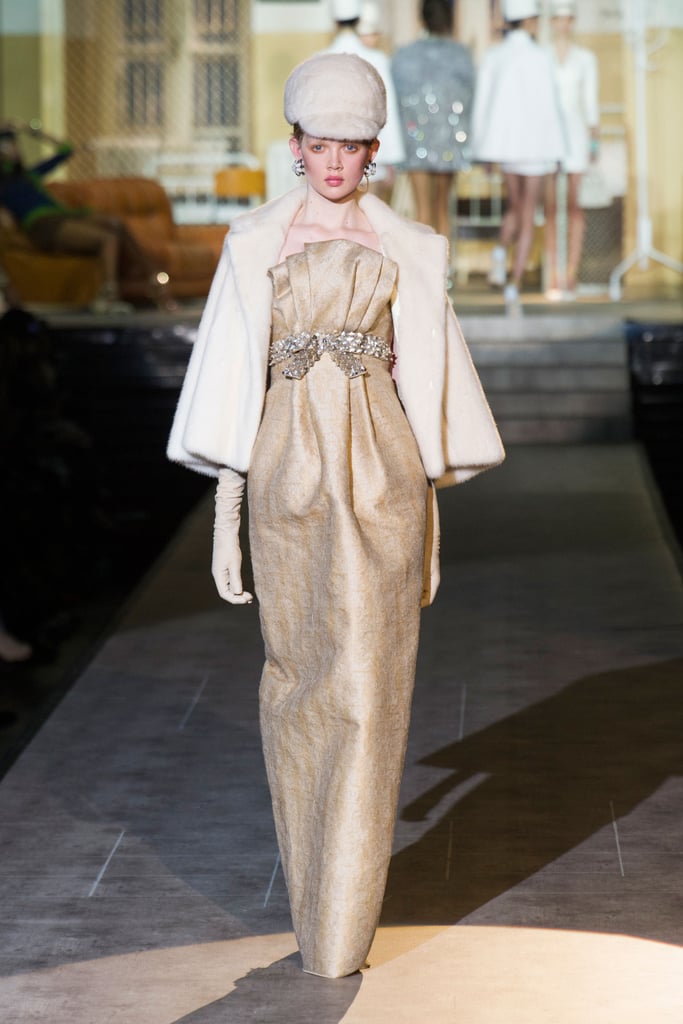 Dsquared2
The Midas Touch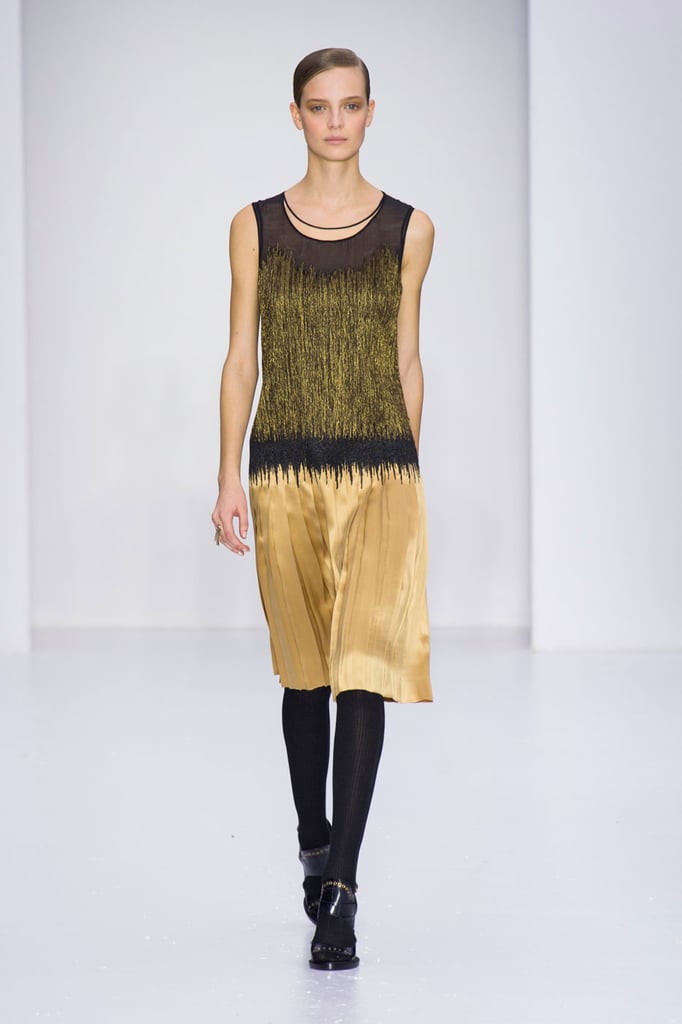 Salvatore Ferragamo
The Midas Touch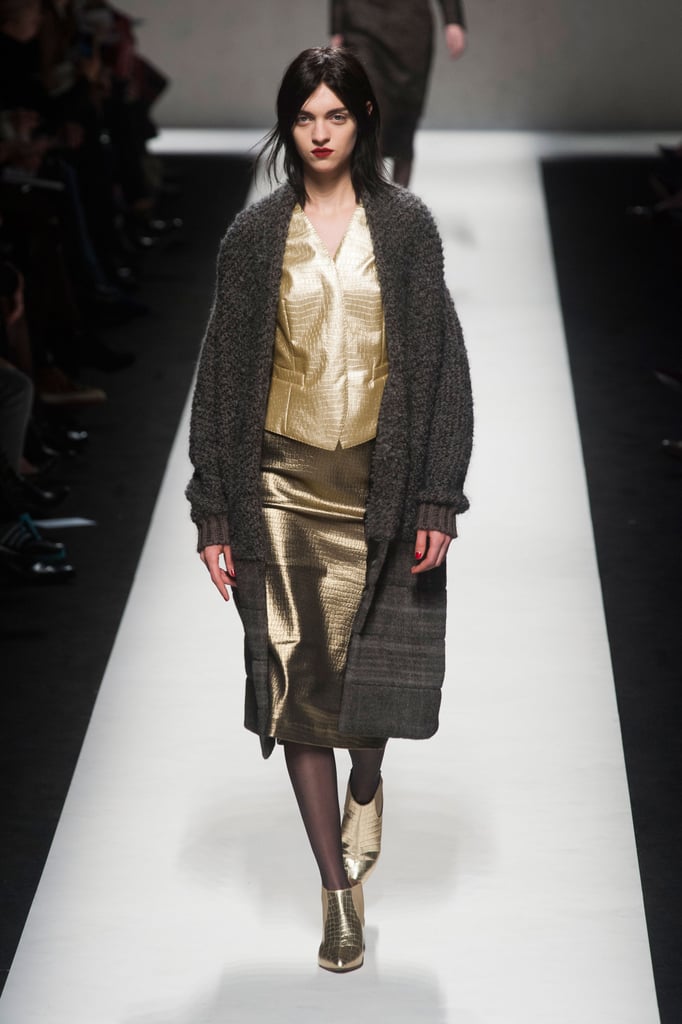 Max Mara
The Midas Touch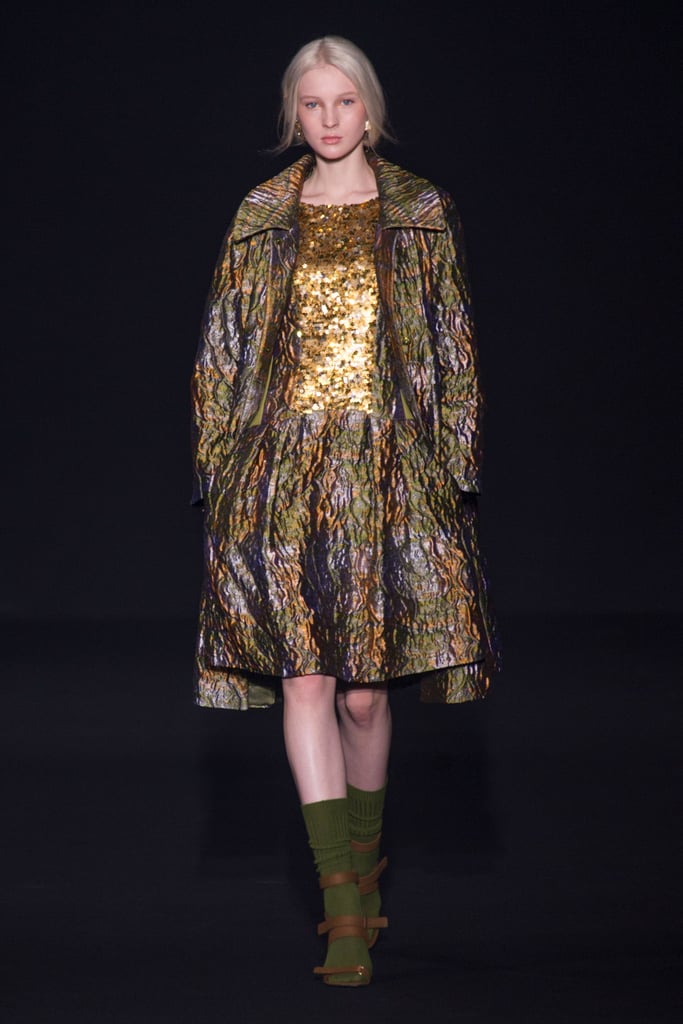 Alberta Ferretti
The Midas Touch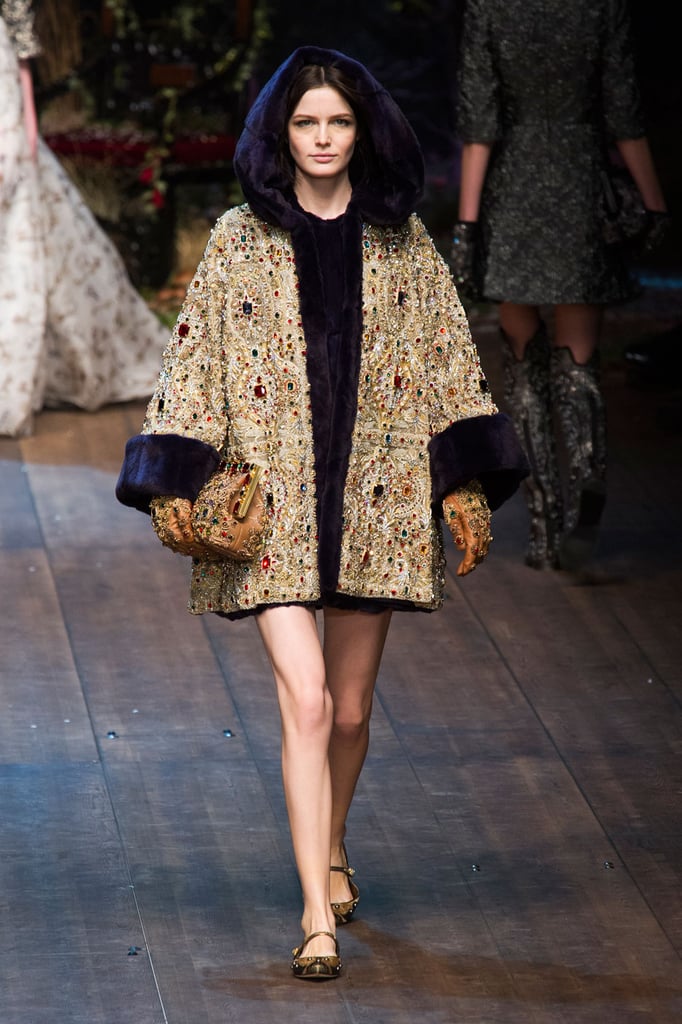 Dolce & Gabbana
The Midas Touch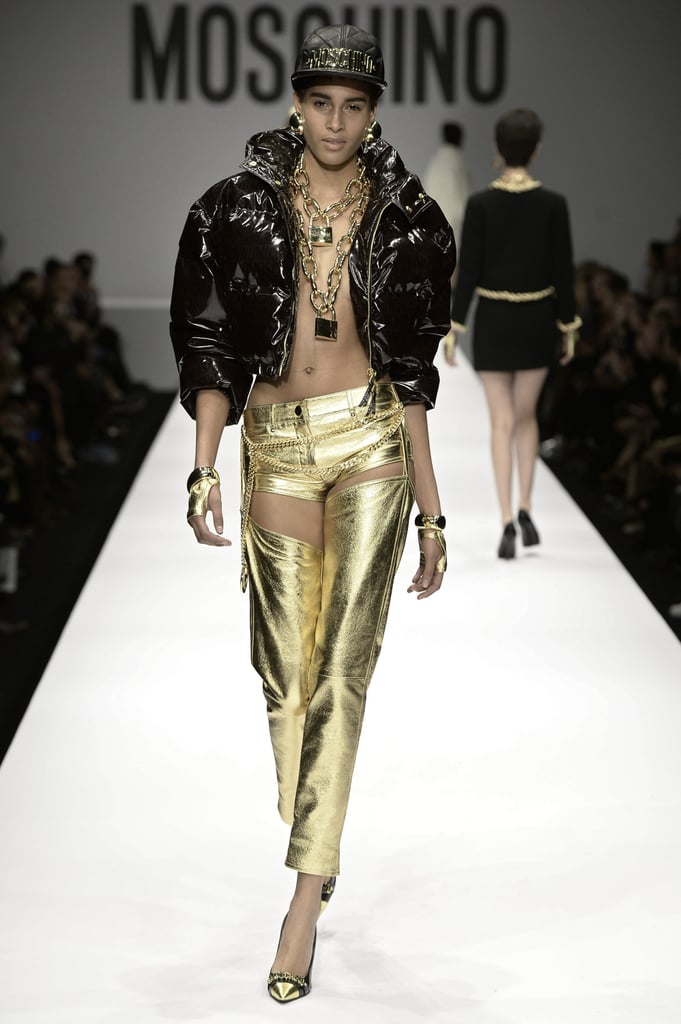 Moschino
The Midas Touch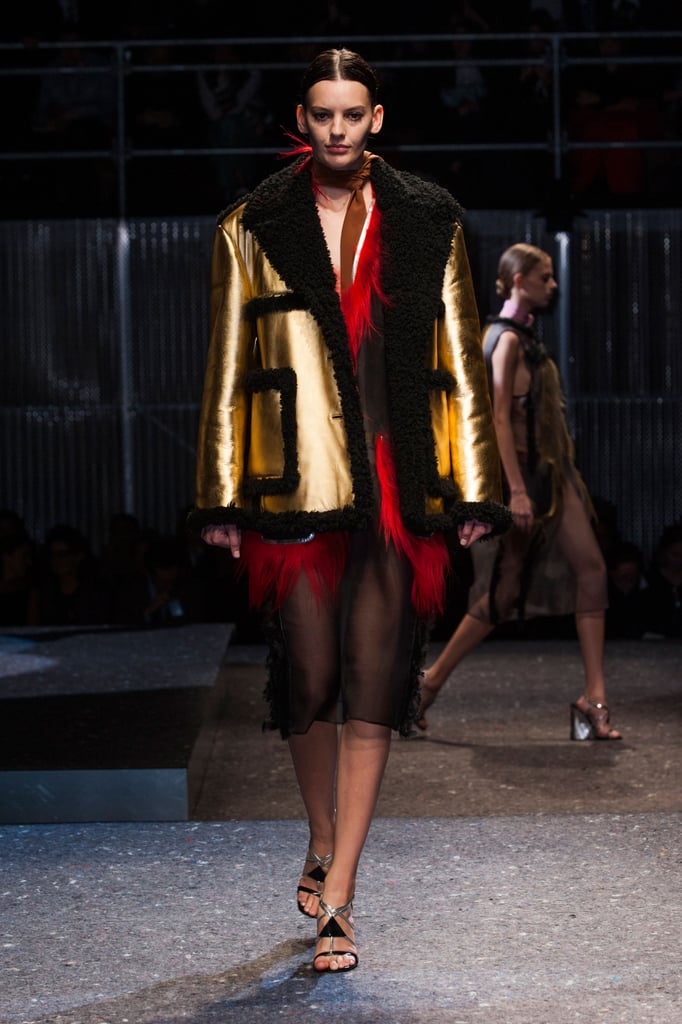 Prada
The Midas Touch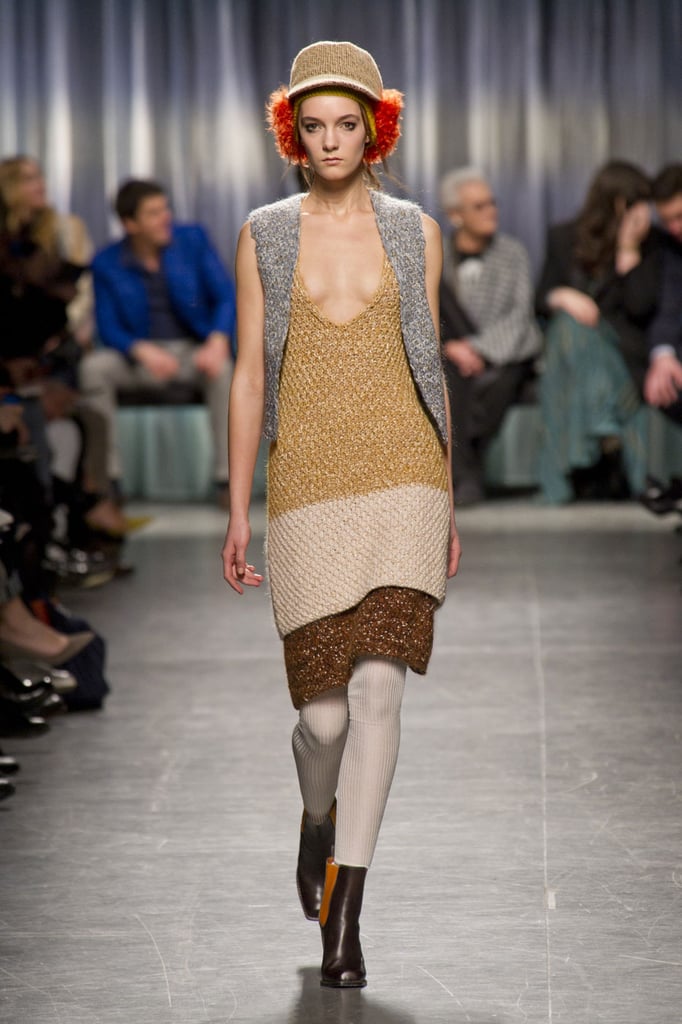 Missoni
Femme Suiting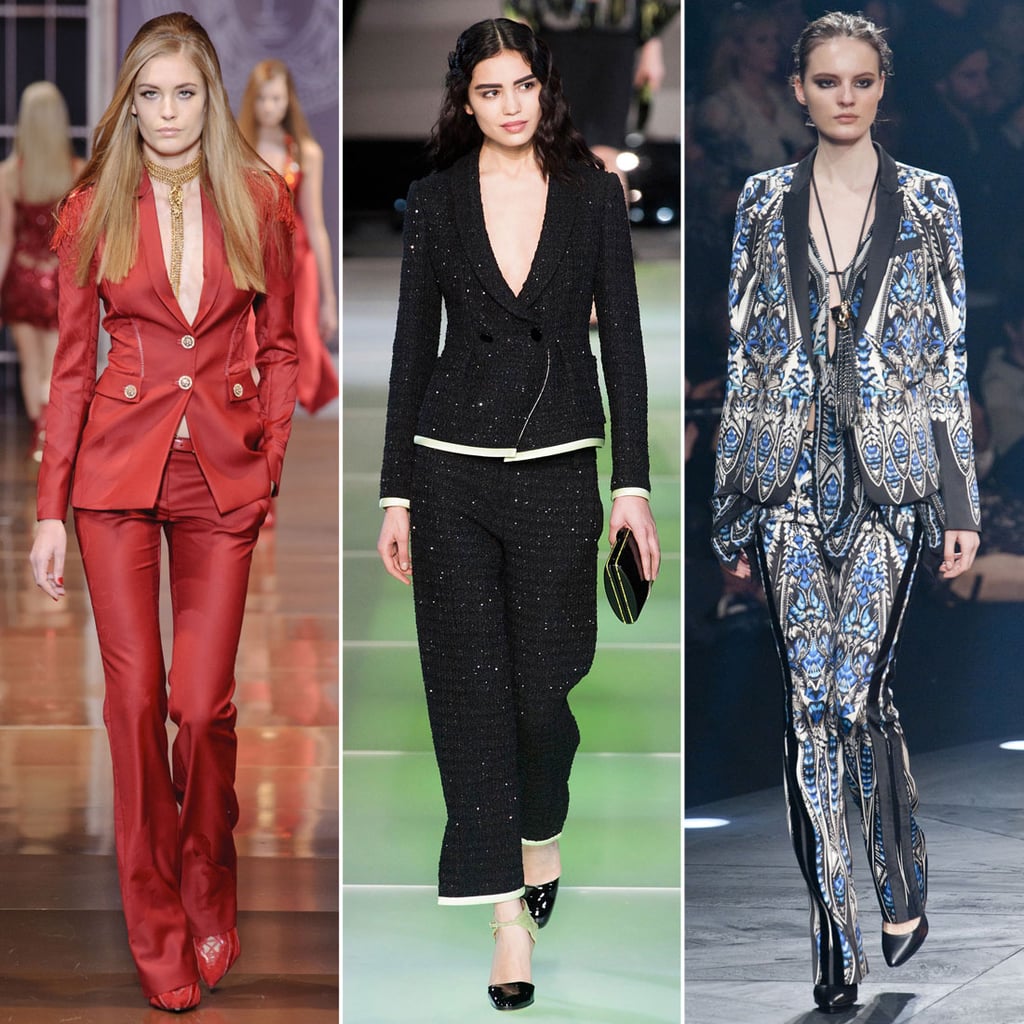 We may have borrowed the suit from the boys, but this season, the menswear staple is getting a decidedly feminine finish. With metallic bouclé, high-impact prints, sexier necklines, and skinny-fit trousers, these suits were made to show off a woman's personality — and her curves.
Femme Suiting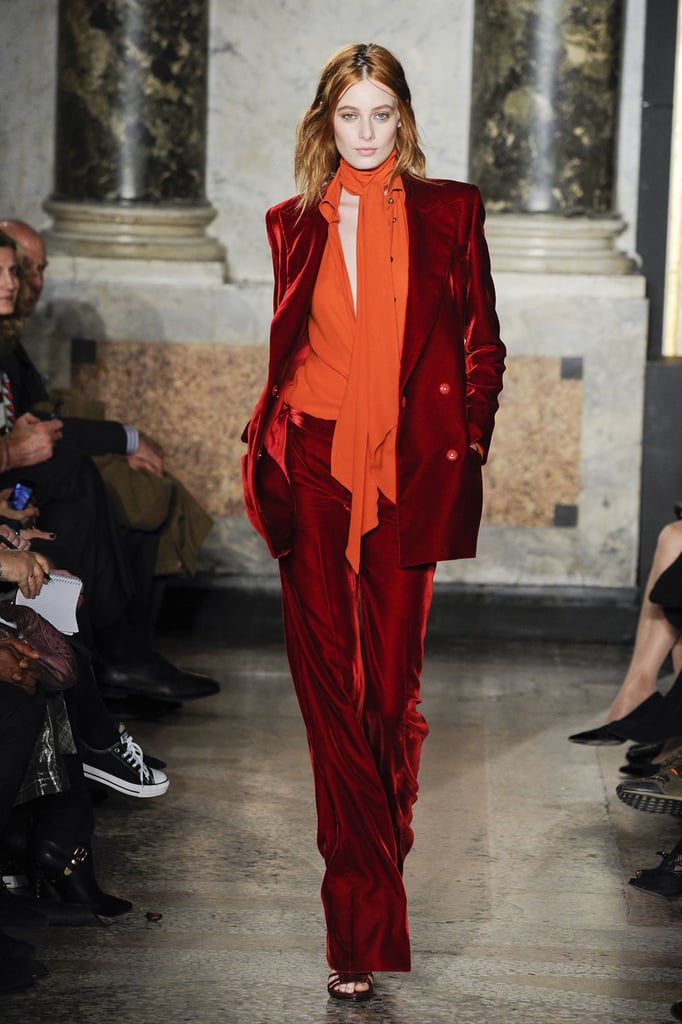 Emilio Pucci
Femme Suiting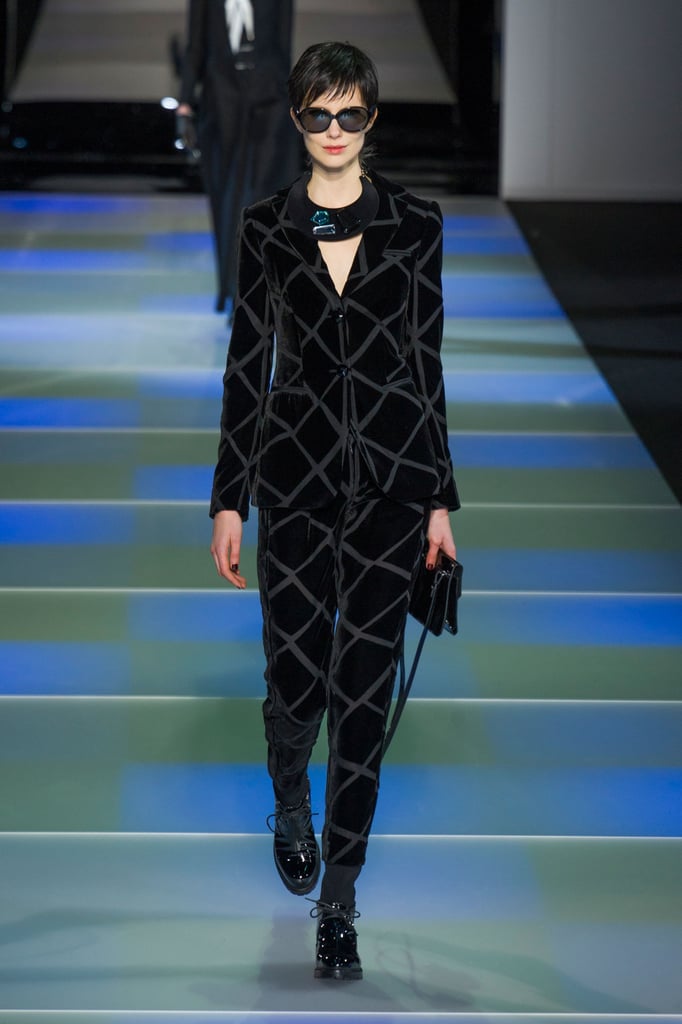 Emporio Armani
Femme Suiting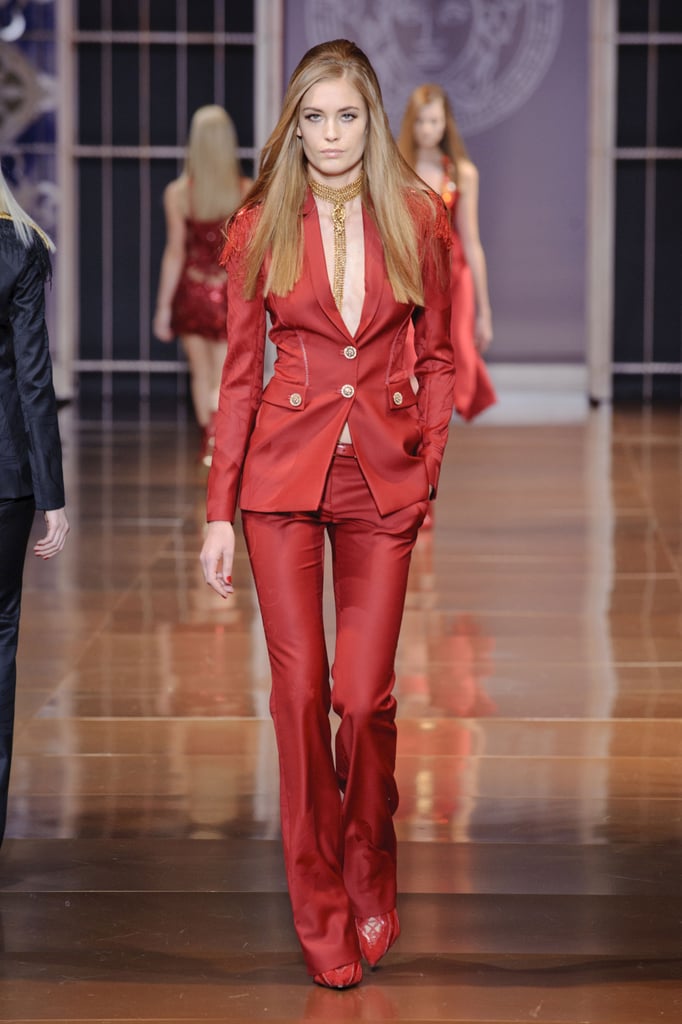 Versace
Femme Suiting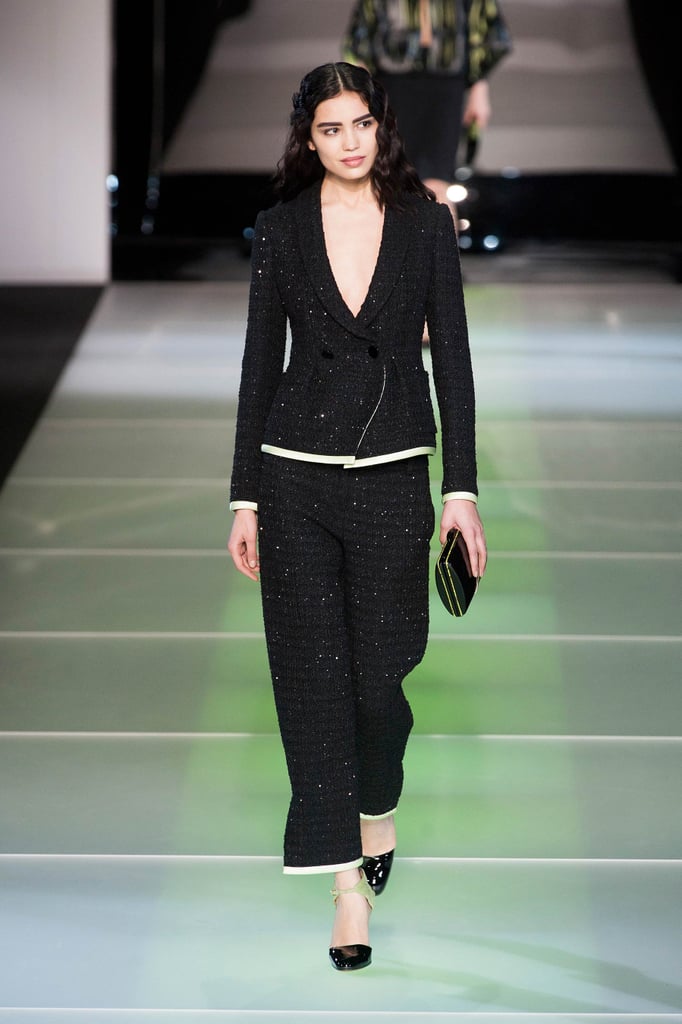 Giorgio Armani
Femme Suiting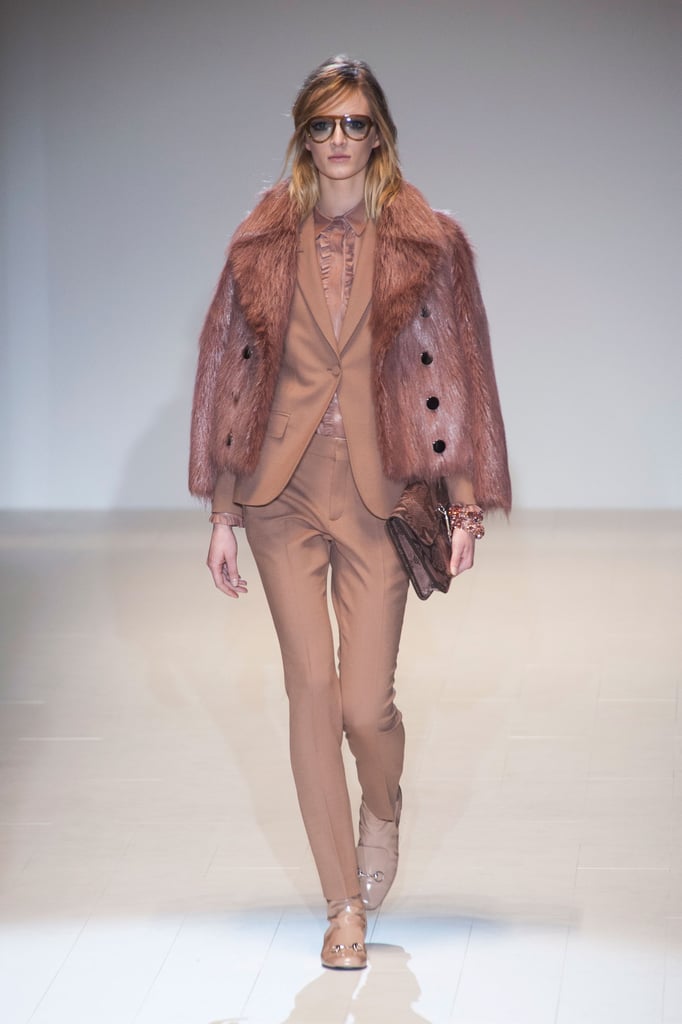 Gucci
Femme Suiting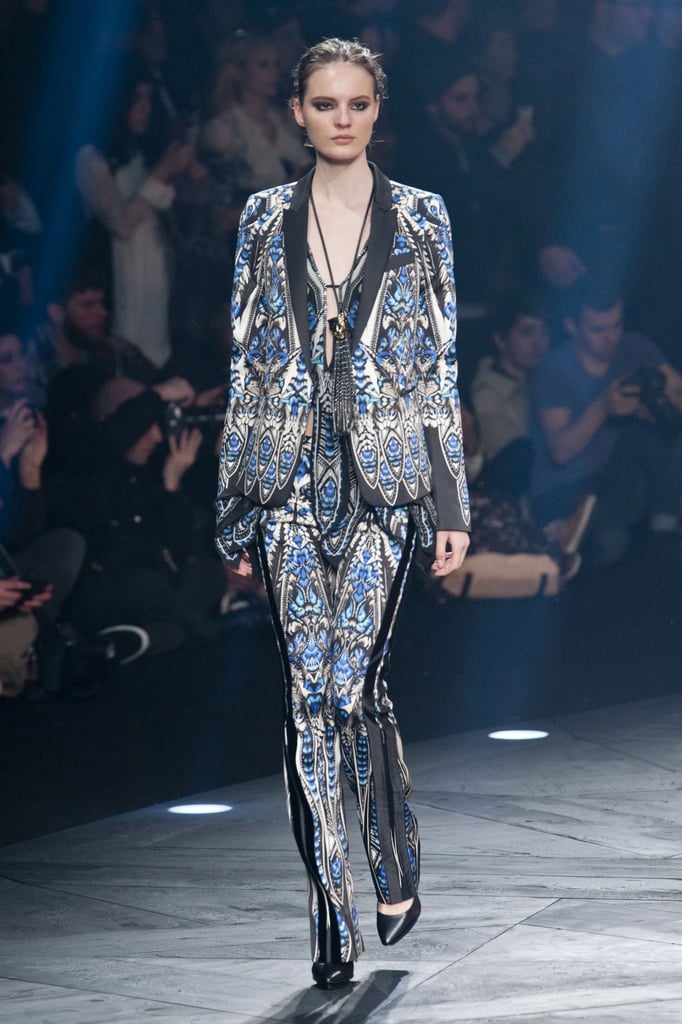 Roberto Cavalli
Femme Suiting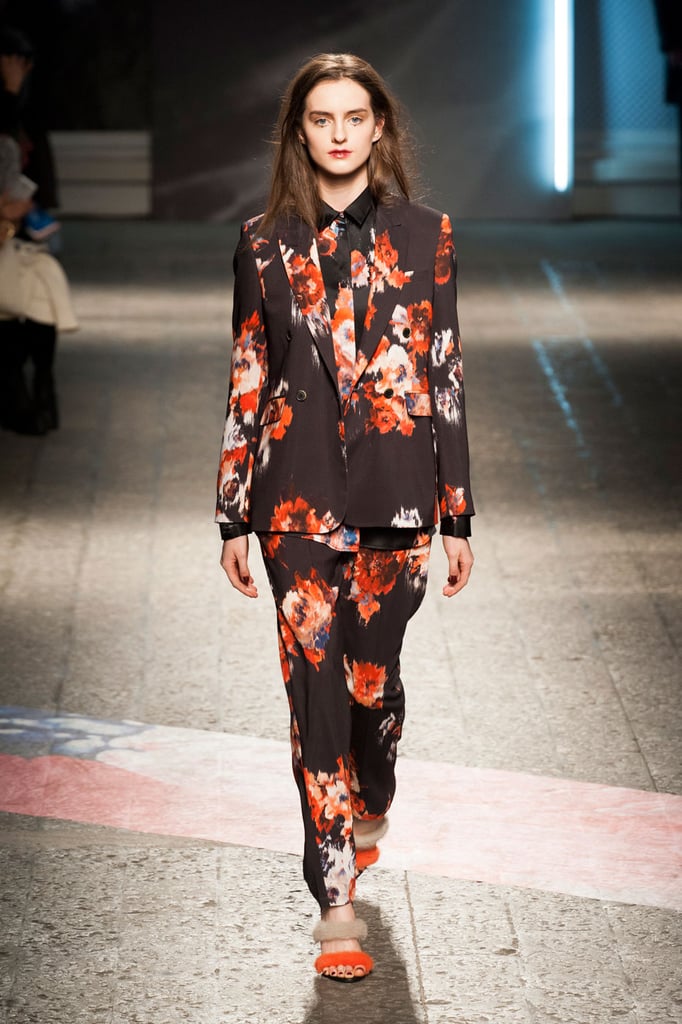 MSGM
Animal Instincts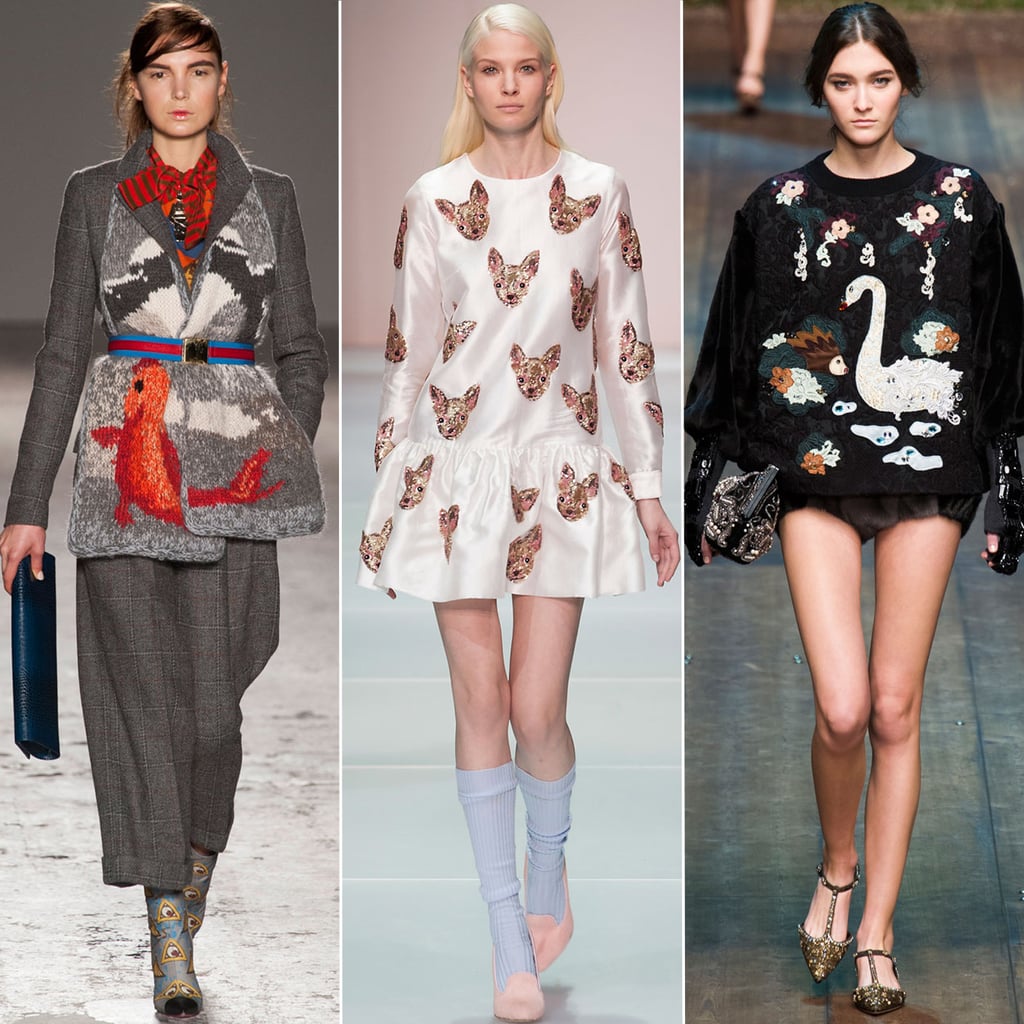 If you like all things kitsch or adorable, Milan has something for you! We were surprised by the sheer amount of creatures on the Fall 2014 runways, and the variation was enough to fill any of the world's largest zoos. Expect sweet birds, friendly foxes, and yep, even a chihuahua.
Animal Instincts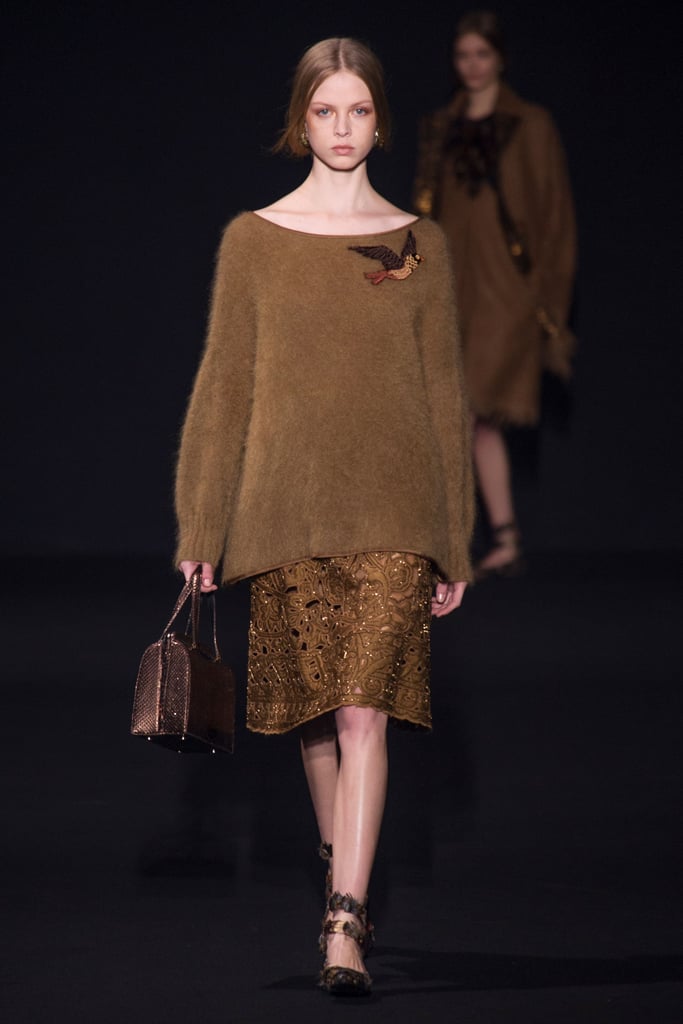 Alberta Ferretti
Animal Instincts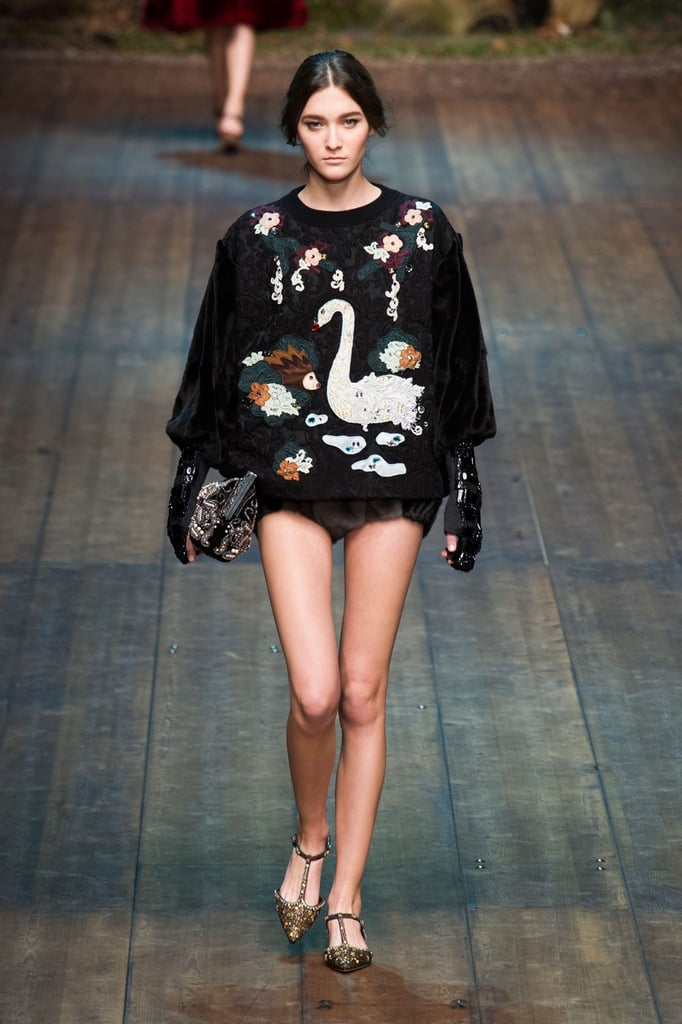 Dolce & Gabbana
Animal Instincts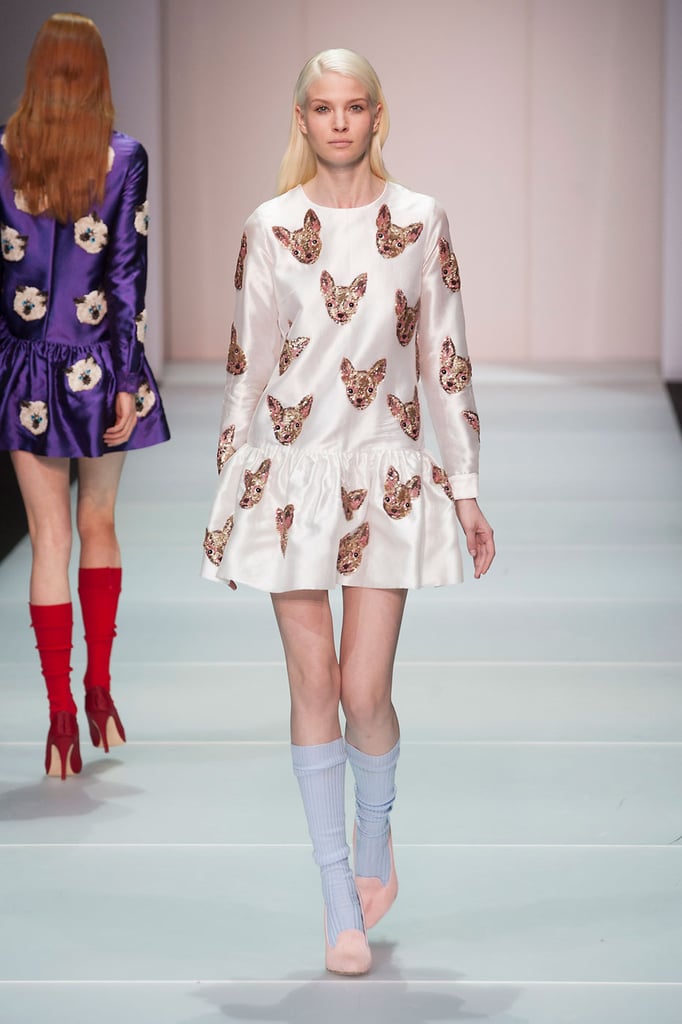 Au Jour le Jour
Animal Instincts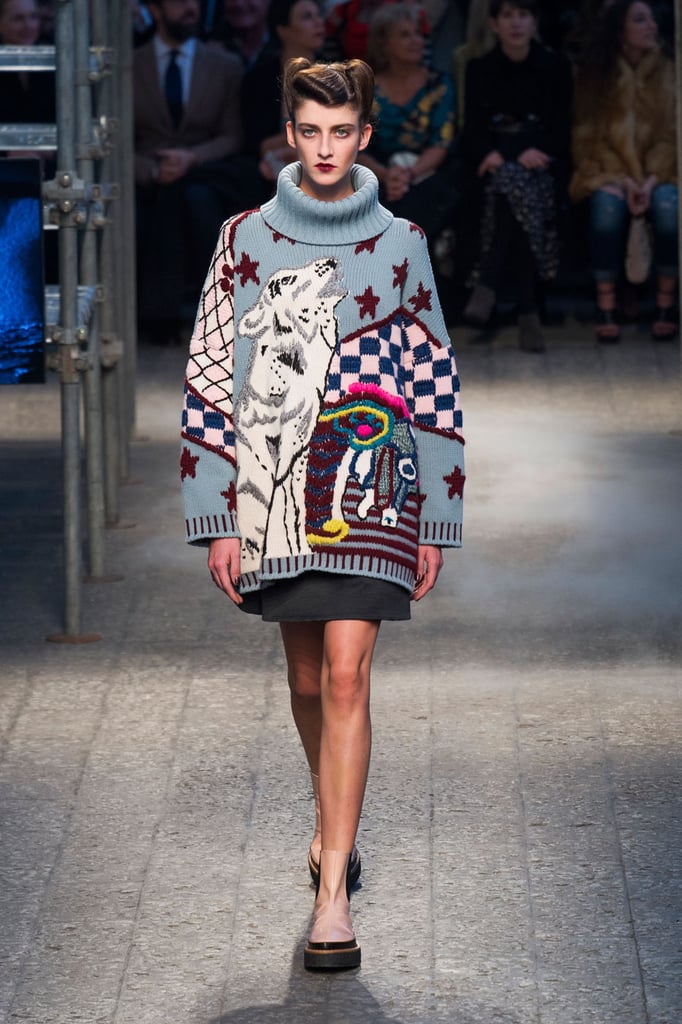 Antonio Marras
Animal Instincts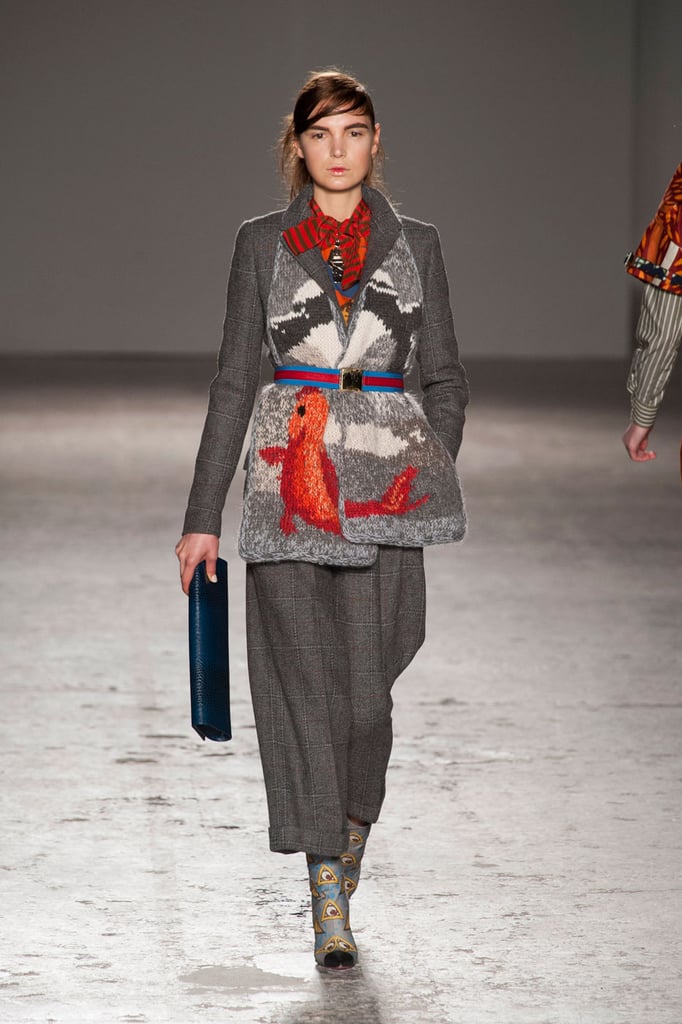 Stella Jean
Shoulders With Space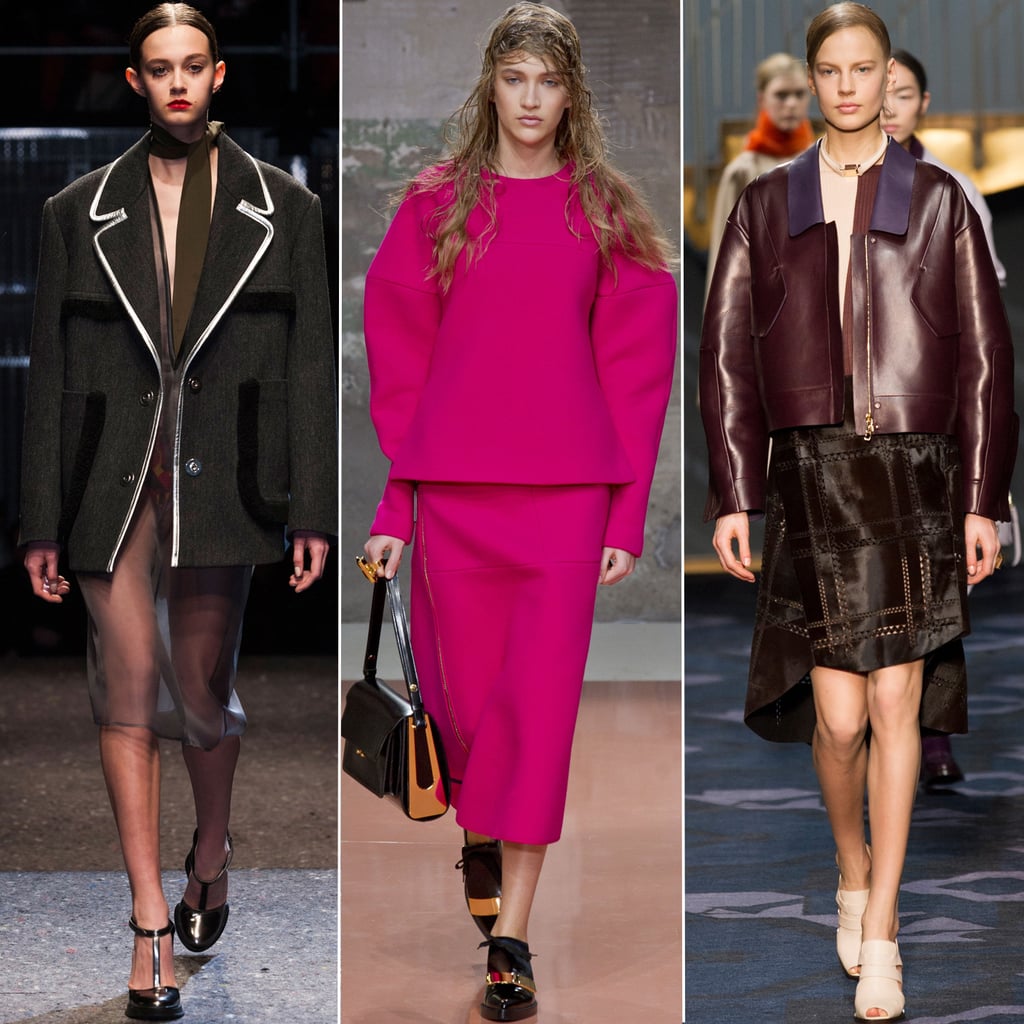 Designers constantly tweak volume and shape in order to alter a season's silhouette — and while we've seen big or sharp shoulders before, Fall 2014 toned it down a notch (while still being a little bolder than your average shape). The extra oomph makes power dressing a cinch.
Shoulders With Space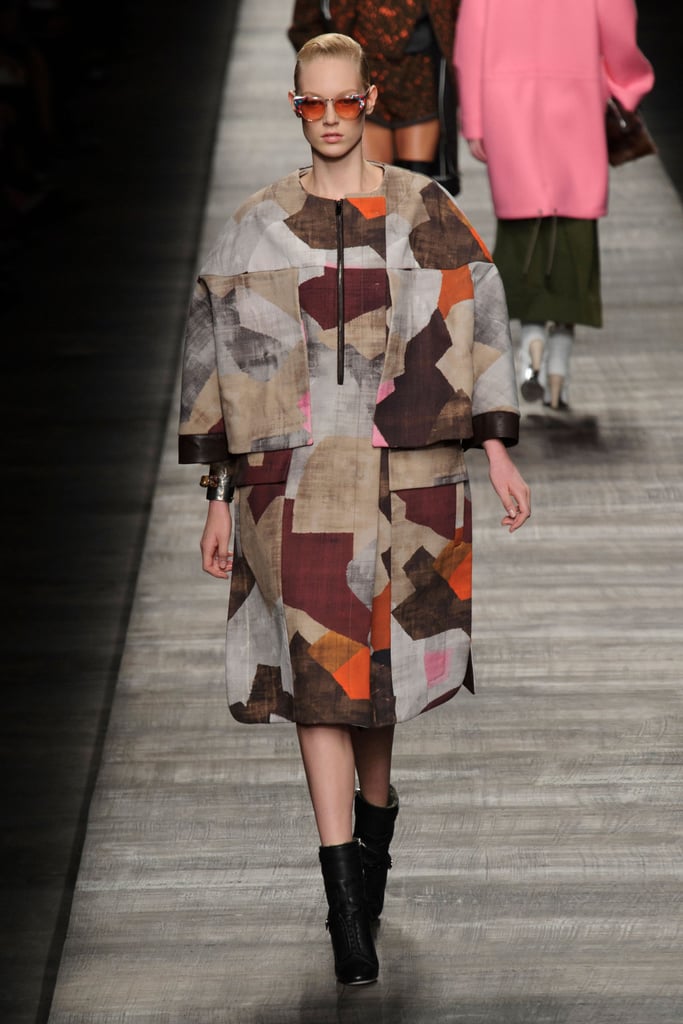 Fendi
Shoulders With Space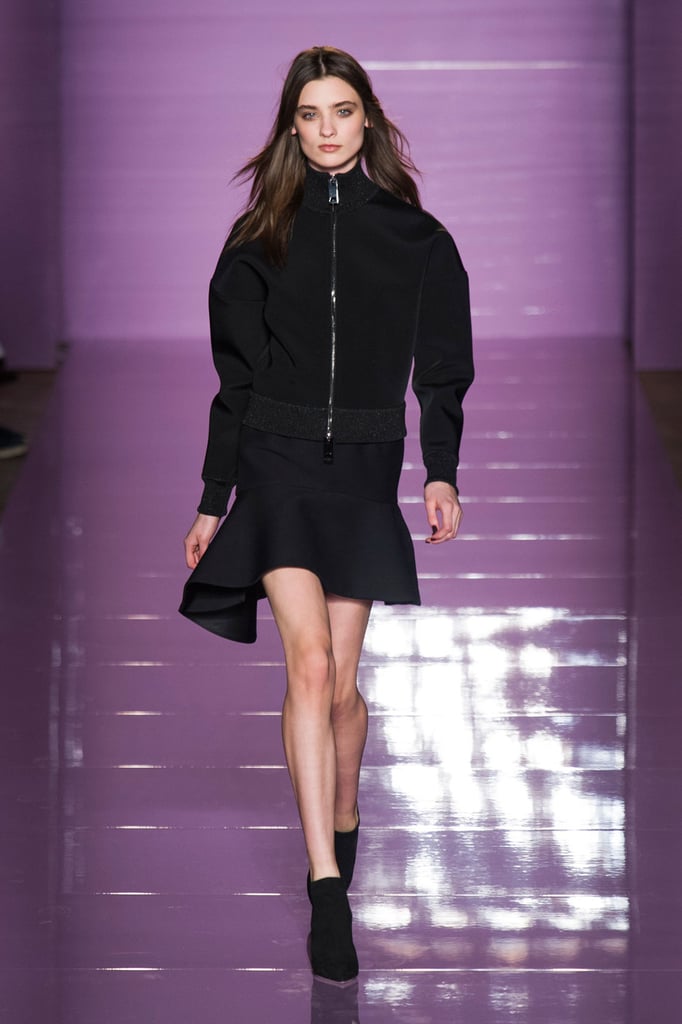 Les Copains
Shoulders With Space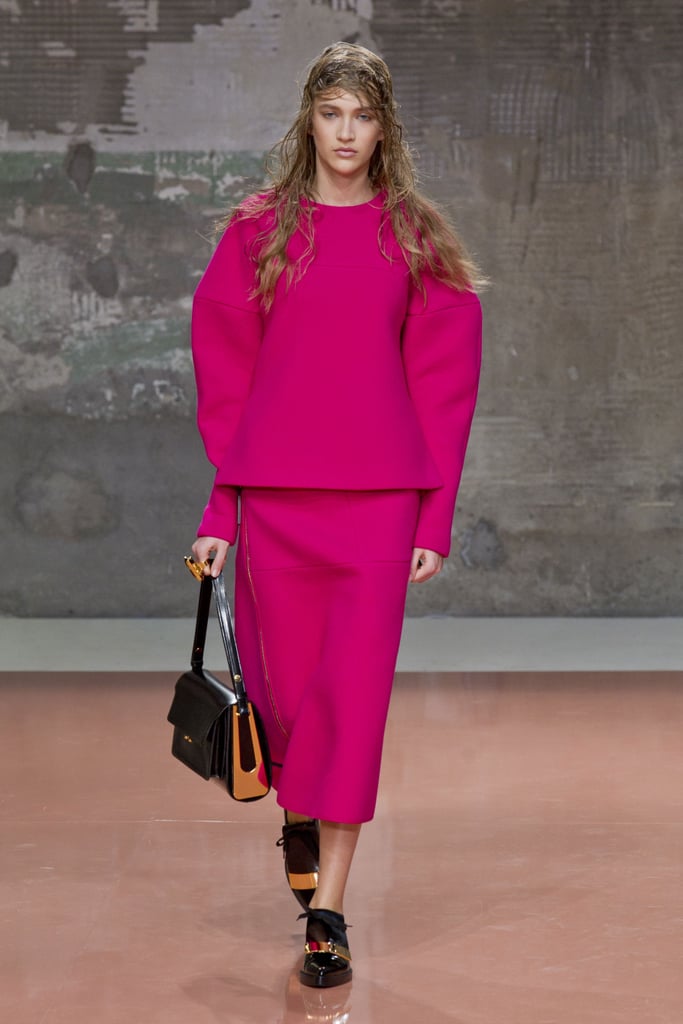 Marni
Shoulders With Space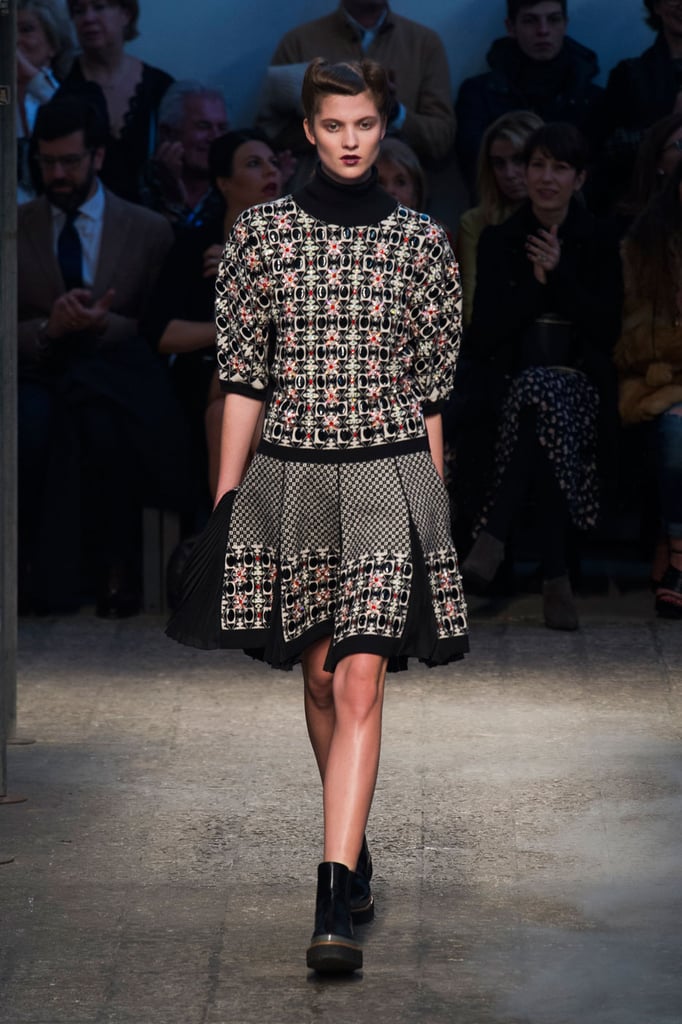 Antonio Marras
Shoulders With Space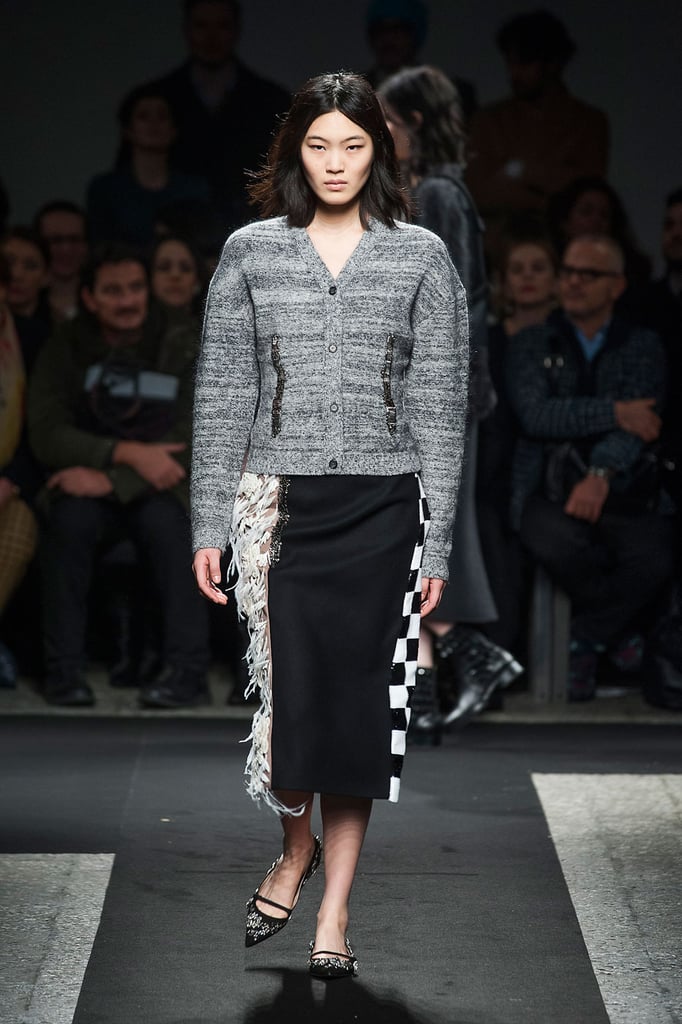 N 21
Shoulders With Space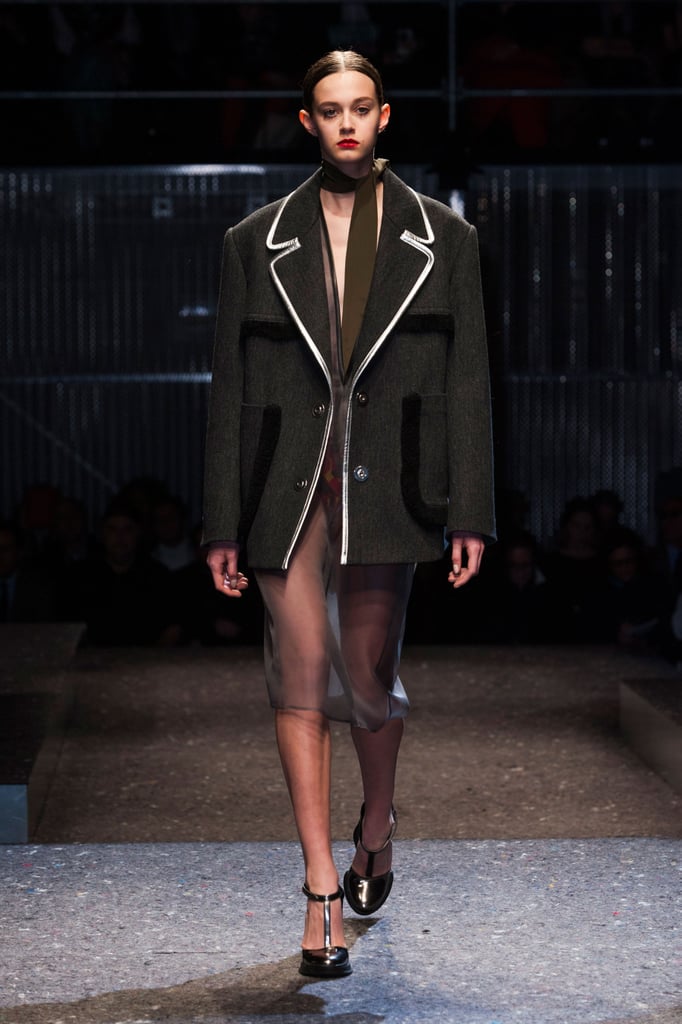 Prada
Shoulders With Space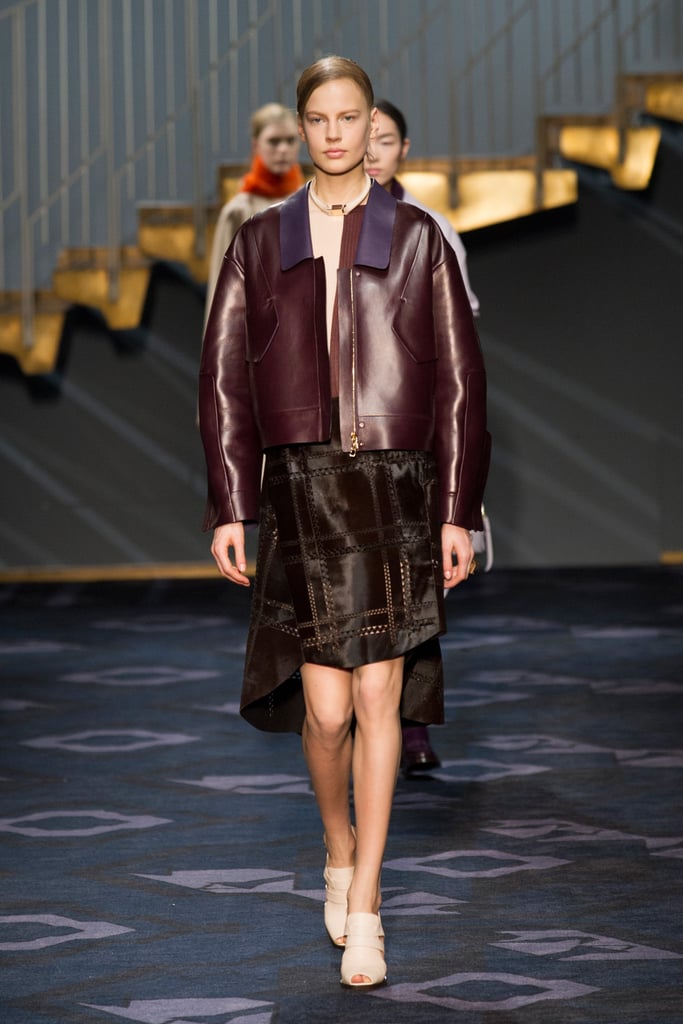 Tod's