Let's hear it for the boys — after all, they're often one step ahead of us when it comes to fashion. And we mean that literally. Because not only do the guys get their Menswear Fashion Week well in advance of our Spring 2015 shows, but they also have a head start on some of the trends we'll be dying to wear once the weather cools down and warms back up again.
With beloved labels like Burberry, 3.1 Phillip Lim, and Dior Homme having just taken the catwalk, we're all the more excited to see whats in store for us next season, but we're equally inclined to skip right past those offerings and into the menswear department.
Dior Homme's Stripes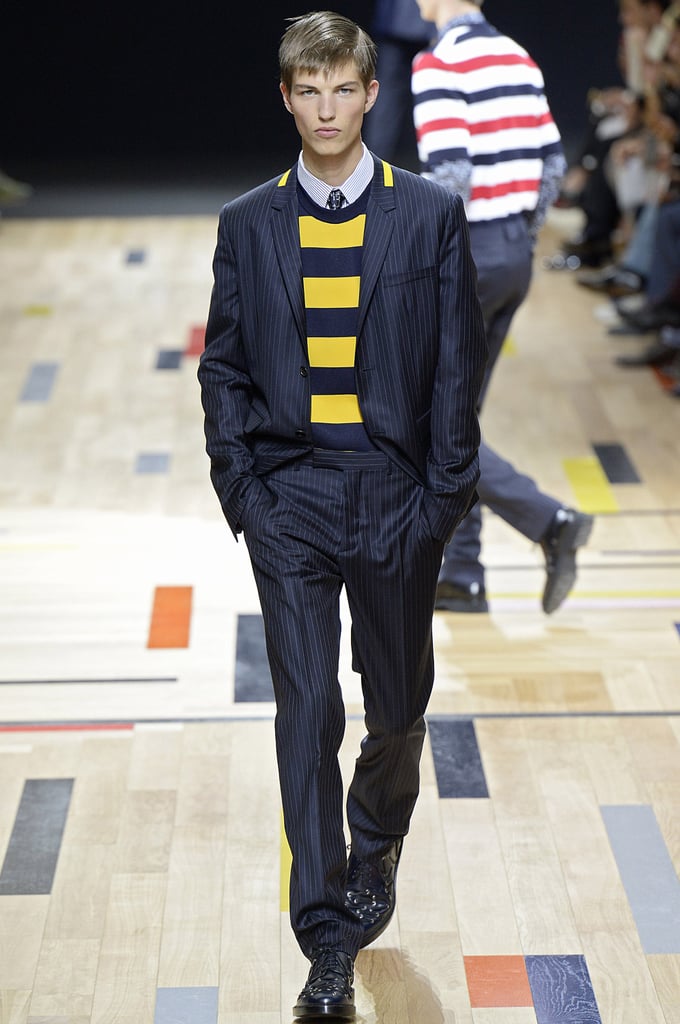 Stripes on stripes on stripes! These bold yellow and navy designs had us thinking in a very linear direction, because we're walking straight to Dior.
Moshino's Labels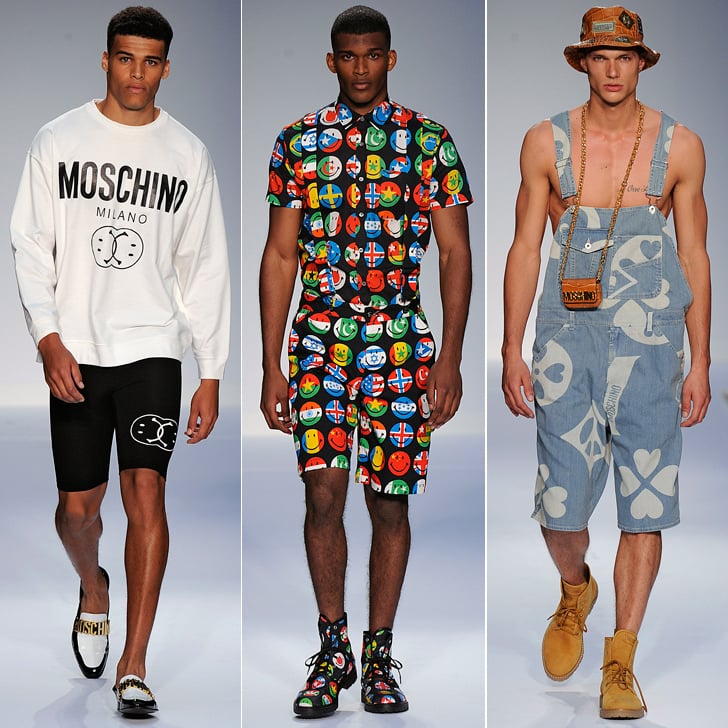 Call it faux-chino — we laughed along with creative director Jeremy Scott when he poked (playful!) fun at brands Chanel and Louis Vuitton by tweaking their iconic emblems.
Fendi's Bags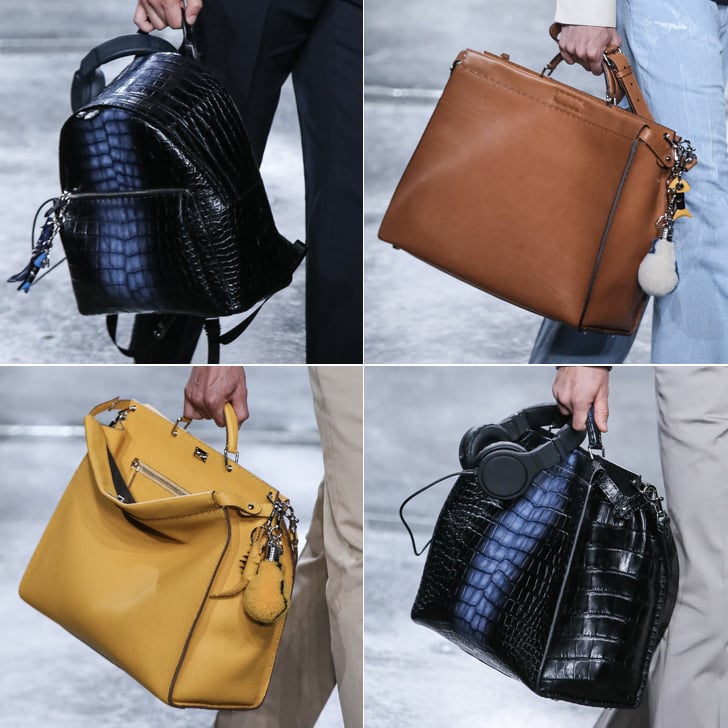 Take your pick — whether you go with Fendi's structured backpack or boxy handbag, these stylish carriers are giving the baguette bag [1] a run for its money.
Hermès's Cardigans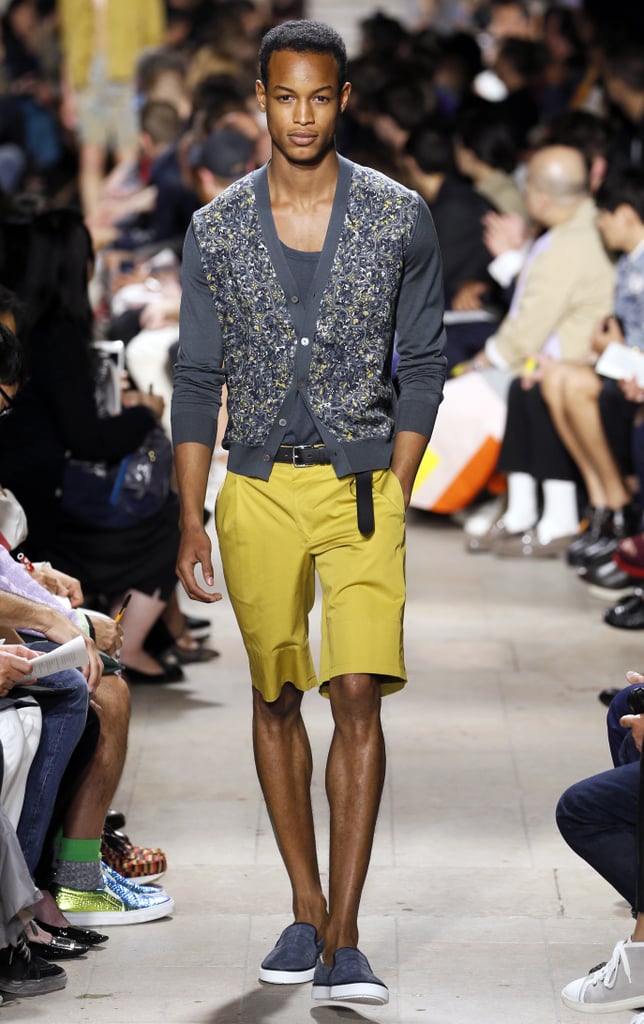 Usually we have other motivations for wanting to rip a male model's shirt off his back, but seriously, Hermès's models can keep their shirts — we just want their sweaters!
3.1 Phillip Lim's Prints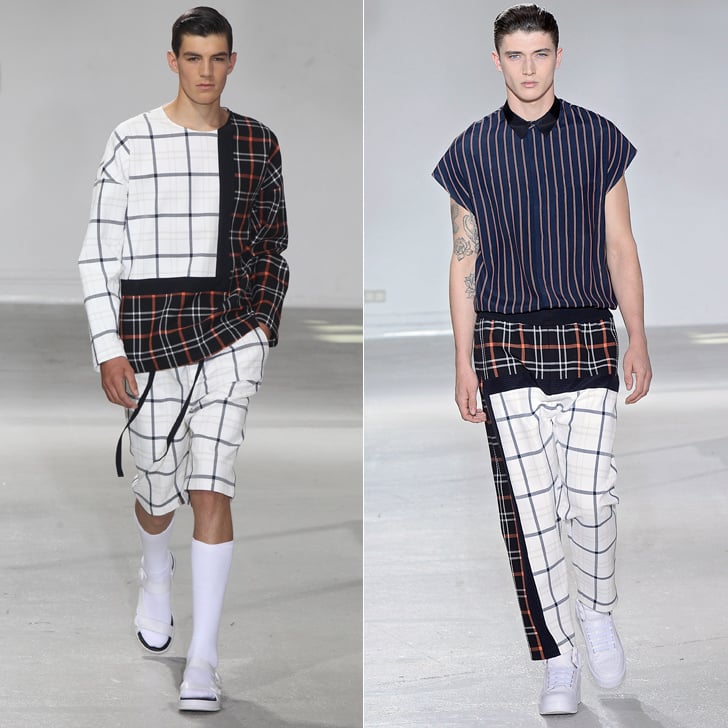 Stripes and plaid made a perfect marriage at one of the few 3.1 Phillip Lim shows that didn't have us looking at the accessories first and clothing second.
Burberry's Hats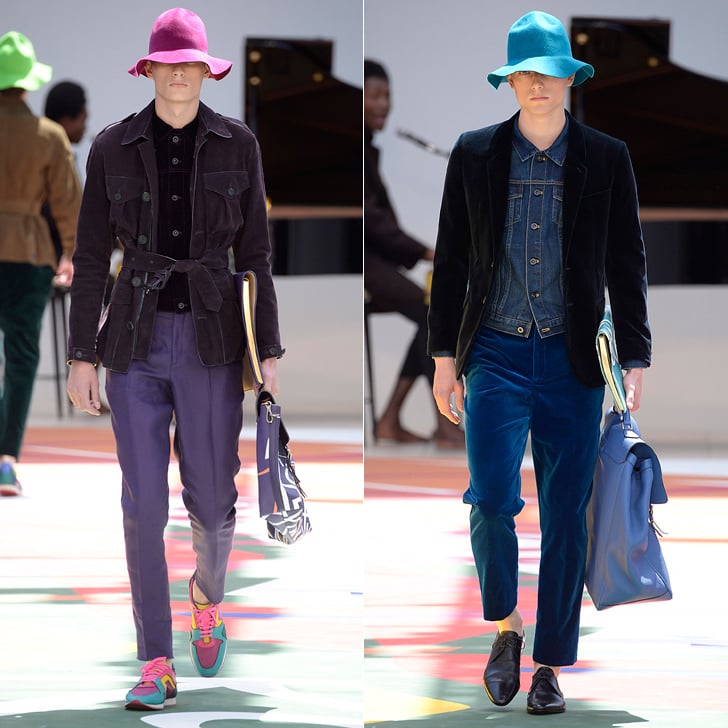 We can think of no better way to shield ourselves from the London rain than with a colorful Burberry cap . . . except for maybe a Burberry trench — we'll take one of those to match!
Lanvin's Outerwear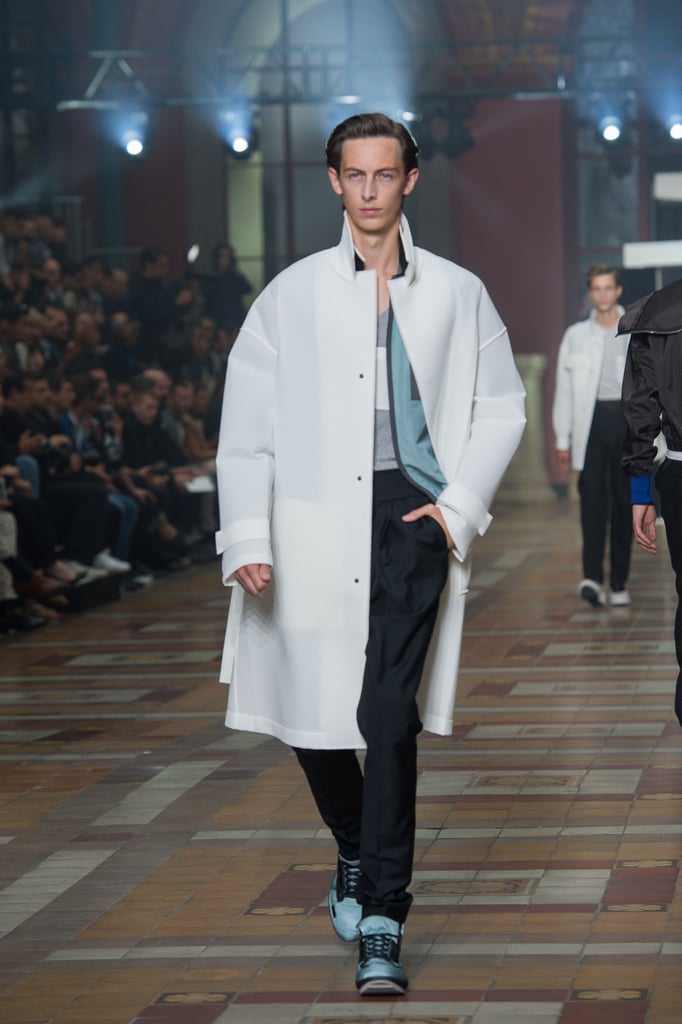 Dear Alber Elbaz,
We want this coat. That is all.
XO,
POPSUGAR