First Look: Anna Mouglalis in Coco Chanel & Igor Stravinsky
First Look: Anna Mouglalis in Coco Chanel & Igor Stravinsky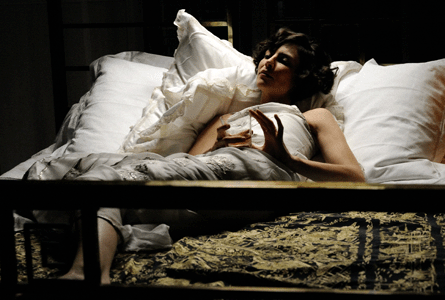 What's Your Reaction?
0
0
0
0
0
0
1
First Look: Anna Mouglalis in Coco Chanel & Igor Stravinsky
>> We recently got a look at Audrey Tautou as Gabrielle Chanel in Coco avant Chanel; now it's time for a first look at Anna Mouglalis as Coco in rival film Coco Chanel & Igor Stravinsky.  The latter, directed by Jan Kounen, focuses mostly on a six-week period in the life of Chanel and Russian composer Igor Stravinsky (played by Mads Mikkelsen, best known as Le Chiffre from Bond movie Casino Royale), when they are believed to have had an affair.
Filming is currently under way — recently in Paris, scenes were being shot at the Museum of Natural History with Mouglalis in a sober black dress and cloche hat — and the race is on to complete the movie before Coco avant Chanel hits screens next year.  Both leading ladies are coincidentally (or perhaps not so much) Chanel brand ambassadors — Mouglalis for the Allure fragrance, Tautou for Chanel No.5, and Karl Lagerfeld has been assisting with costumes on both movies — for Mouglalis, he created at least two outfits, including an evening gown for scenes at Stravinsky's controversial "Le Sacre du Printemps" ballet opening.
Pitting two movies against one another seems very much in the Chanel vein — a couple of weeks ago, Mouglalis described her character to reporters: "Coco Chanel had to fight to succeed."  Besides, what kind of fashion movies would they be without a little drama on the side?
*image: source, source
Latest