First Look: Audrey Tautou for Chanel No. 5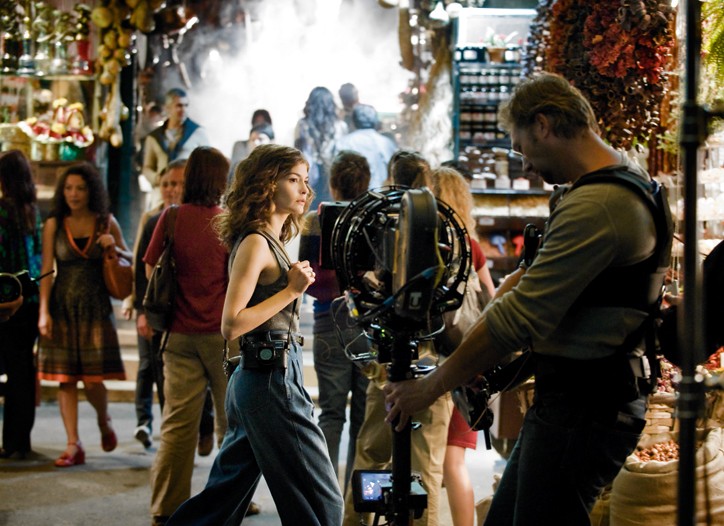 What's Your Reaction?
0
0
0
0
0
0
1
First Look: Audrey Tautou for Chanel No. 5
>> Just a little less than a year after announcing that Audrey Tautou and her Amelie director Jean-Pierre Jeunet would re-pair for a Chanel No. 5 commercial spot, more details have finally emerged.  The commercial replaces the lavish five-year-old spot directed by Baz Luhrmann featuring his Moulin Rouge leading lady Nicole Kidman — reportedly the costliest advertisement ever — with imagery more appropriate for today's "make-do-and-mend society."
The theme is missed encounters between strangers — played by Tautou and model Travis Davenport — as they ride the Orient Express from Paris to Istanbul. There is no dialogue, only the vivid color imagery Jeunet is known for: as Billie Holiday's "I'm a Fool to Want You" plays, he lingers outside her train cabin, and later, in Istanbul, she misses the riverboat he is on, only to photograph him on deck from another ship later.  Finally, they meet, embracing atop a mosaic of Chanel's double-C logo.
Filming took three weeks last May, and the full commercial runs 2 minutes, 25 seconds; a teaser will debut in late April on chaneln5.com, around the same time Audrey's film Coco Avant Chanel premieres in France, although Chanel executives insist the timing is just a coincidence. The full film launches on the internet May 5, and will air on TV in shorter versions, followed by an print ad shot by Dominique Isserman.
*image: source
Latest