First Look: Madonna for Dolce & Gabbana Spring 2010
First Look: Madonna for Dolce & Gabbana Spring 2010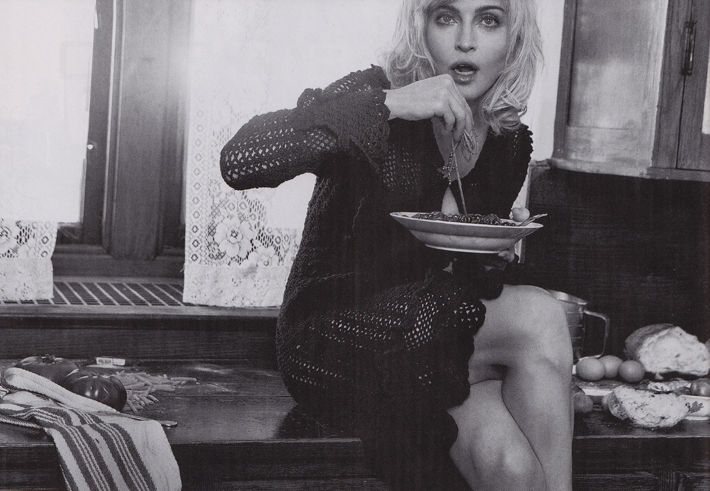 What's Your Reaction?
0
0
0
0
0
0
1
First Look: Madonna for Dolce & Gabbana Spring 2010
>> This week's Vanity Fair Italia has a peek at Madonna's ad campaign for Dolce & Gabbana's Sicilian-inspired Spring 2010 collection. Domenico Dolce and Stefano Gabbana, longtime fans of the singer who said at the time of the Italian cinama-influenced shoot last month — "to have Madonna in our campaign is a dream come true" — told the magazine of their choice: "She loved the collection . . . She is passionate and impressively knowledgeable about Italian cinema."
Steven Klein captured Madonna in New York washing dishes, eating spaghetti; Vanity Fair Italia prompted Gabbana about the pictures, asking if Madonna knew how to wash dishes — "Certainly . . . she's a very practical woman" — and whether she actually eats spaghetti — "Of course, and she can allow herself to with all the exercise she does!"
Latest