If you've never been the floral-loving type, this season's fresh blooms [1] might just convince you to embrace garden party prints.
Even if you're thinking florals for Spring are hardly groundbreaking, these iterations could prove you wrong. They've gone from the floral-appliqué-covered dresses on the runway to skater shoes washed in all-over florals, sweatshirts covered in bright buds, and even a leather jacket washed in a graphic botanicals. So, yeah, when we say these aren't the flowery patterns of your middle-school dress days, we're not lying. Flip through to see all the ways we're wearing the print right now, and start shopping the trend.
Source: Getty [2] and IMAXTREE [3]
Peter Pilotto For Target Top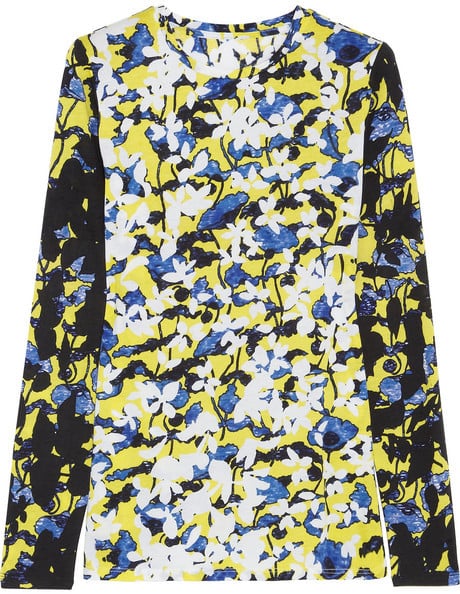 The high-wattage florals on this top [4] ($23) could transform basic denim into a statement-making outfit.
Club Monaco Floral-Print Skirt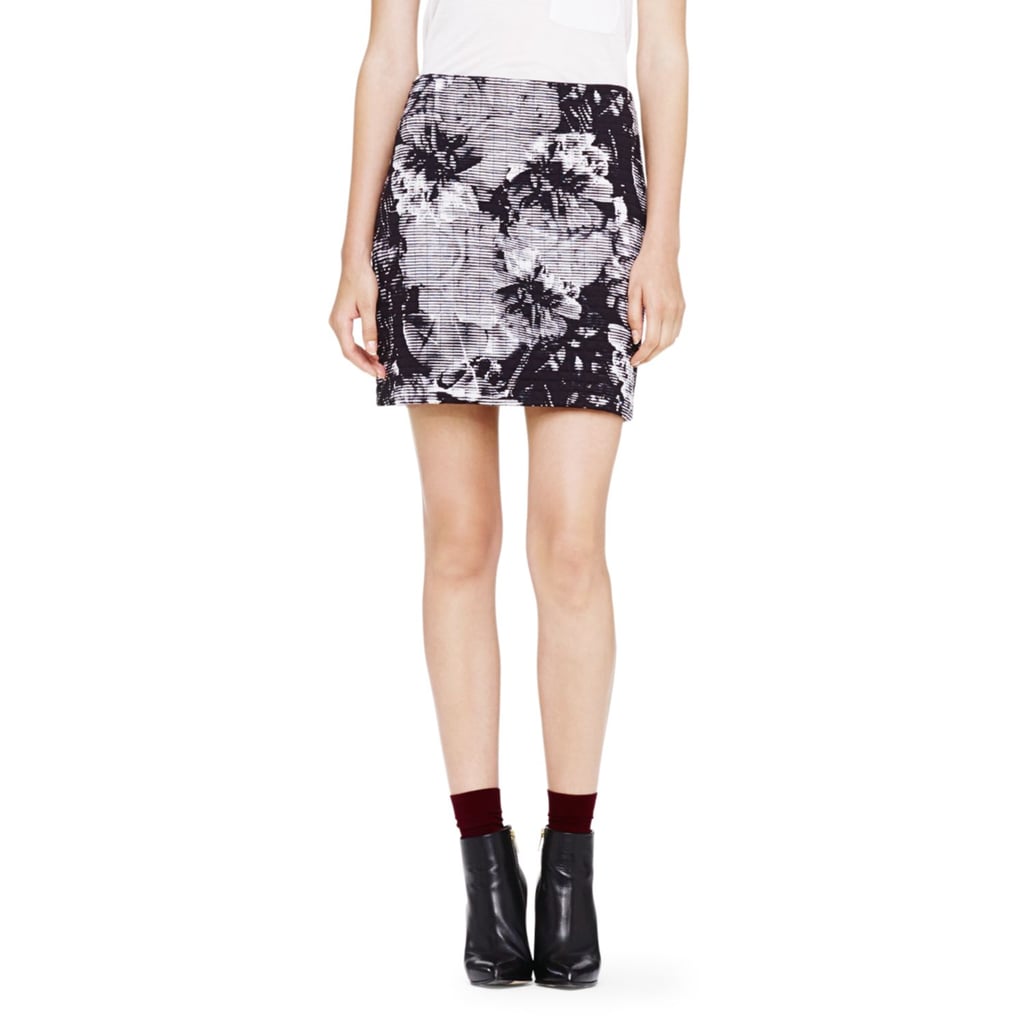 You can break out this little number [5] ($140) now and wear it with tights and boots till it's officially Spring.
Rebecca Minkoff Floral Pump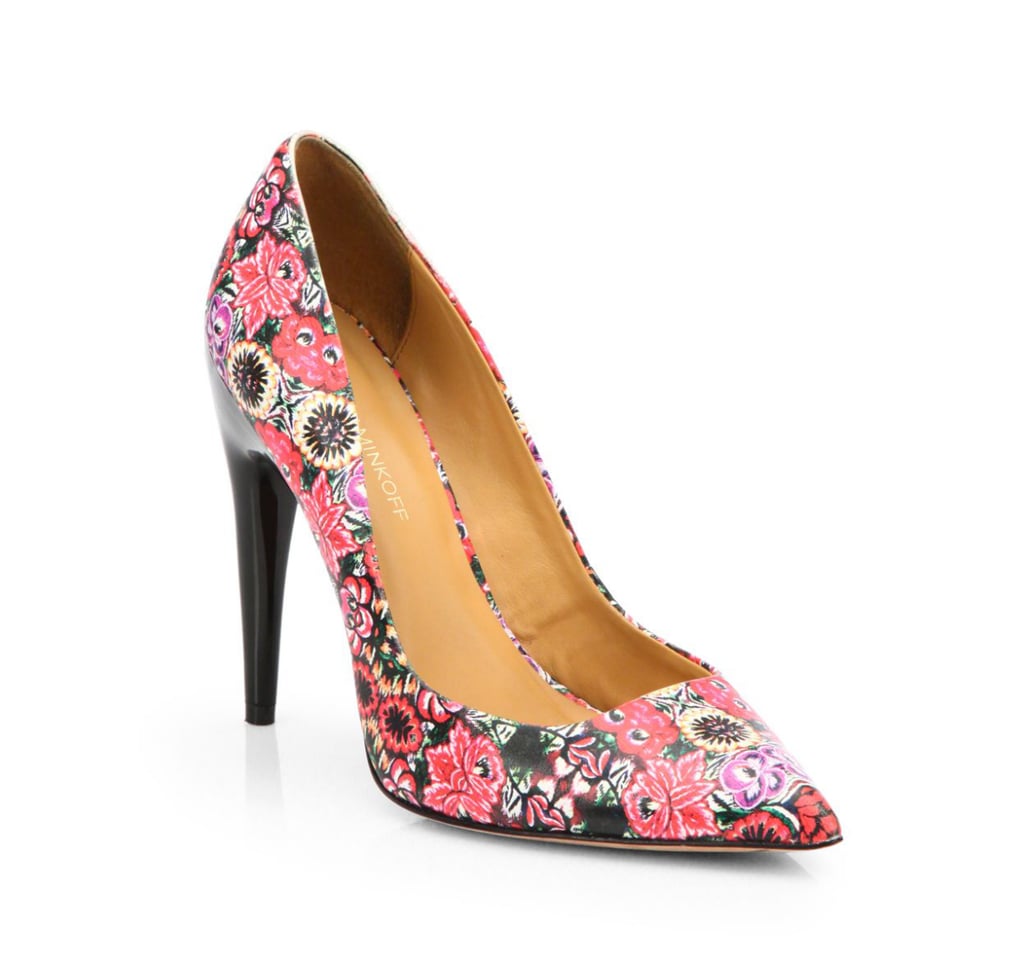 Give your outfit a kick, whether you're wearing jeans or your office pencil skirt with these floral-print pumps [6] ($275).
Carven Floral-Print Sweatshirt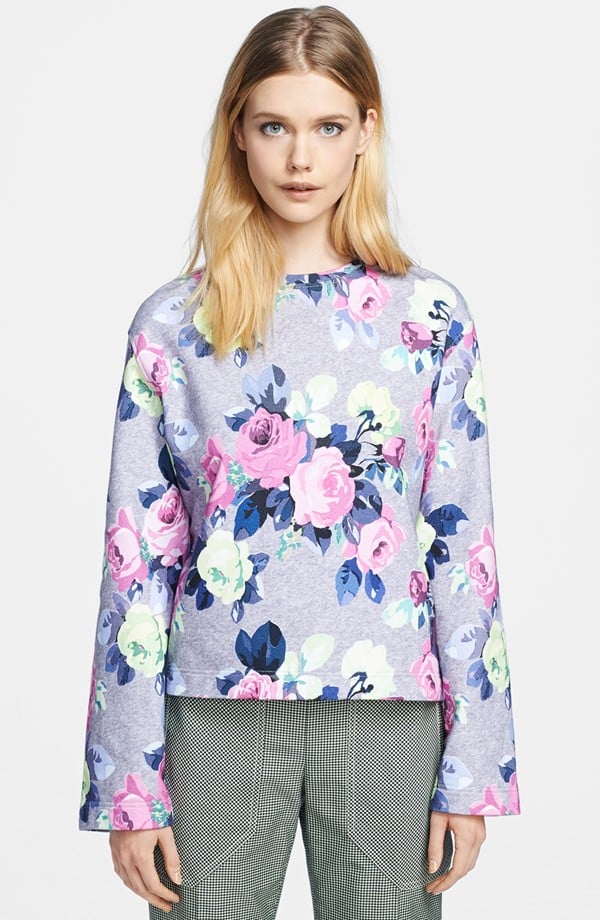 You can start brightening up your wardrobe right NOW with this pretty sweatshirt [7] ($270).
Topshop Floral Skater Dress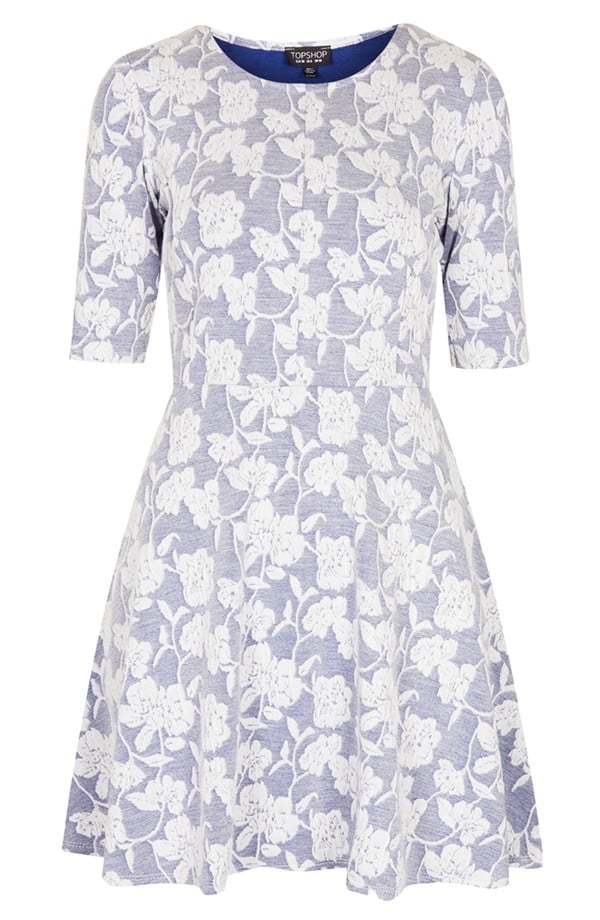 All you need is a dress like this [8] ($64) to make the transition to Spring with a pair of strappy sandals.
J.Crew Floral Jacket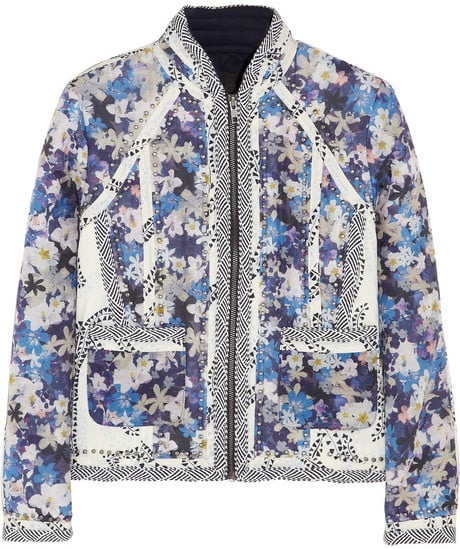 Getting a head start on your Spring wardrobe is easy when you add this gorgeous printed jacket [9] ($300) to your workwear.
Jeffrey Campbell Floral Slip-On Sneakers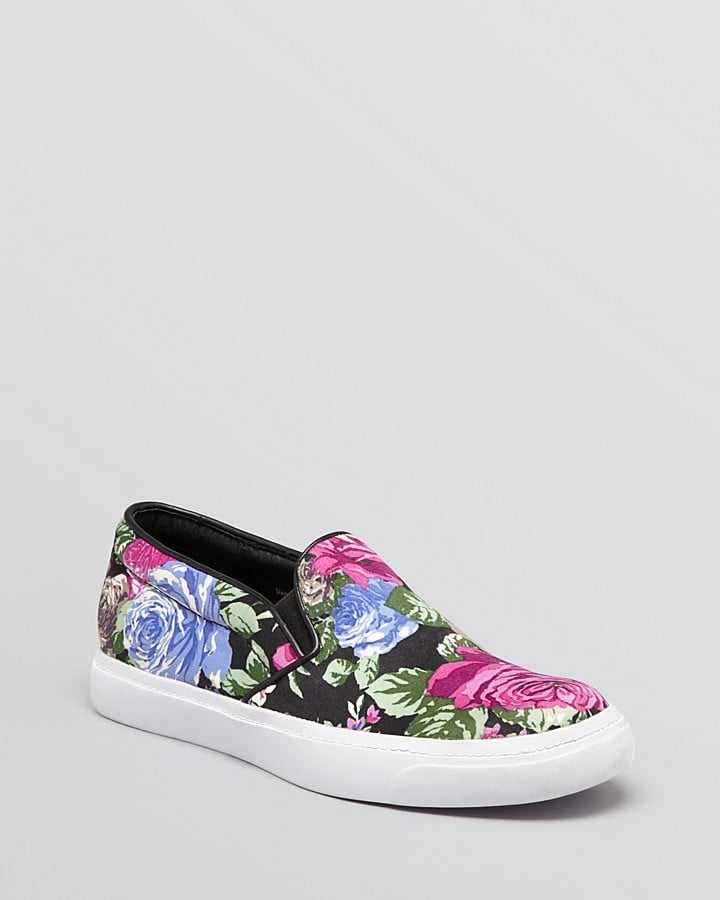 Take a page out of the street-stylers' playbook, and add printed kicks [10] ($130) to leather pants.
Free People Floral Baseball Jacket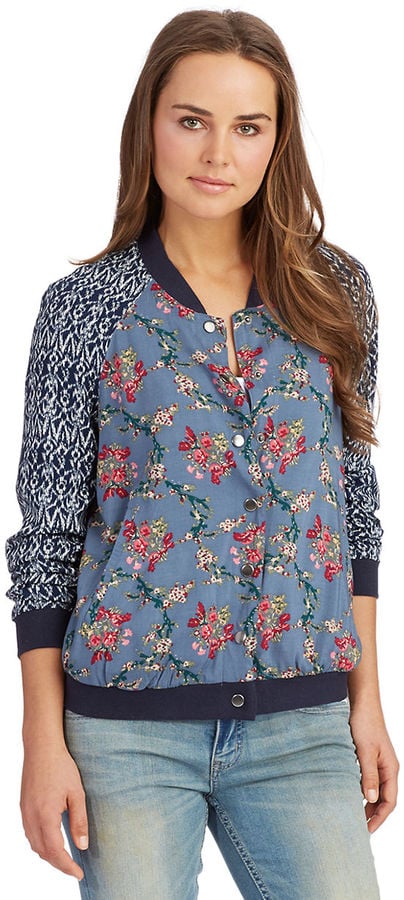 What's cuter than a sporty varsity jacket with a girlie twist [11] ($148)?
Banana Republic Floral Skirt
The fluted shape and the bright pattern make this the perfect skirt [12] ($90) for Spring.
Zara Floral-Print Dress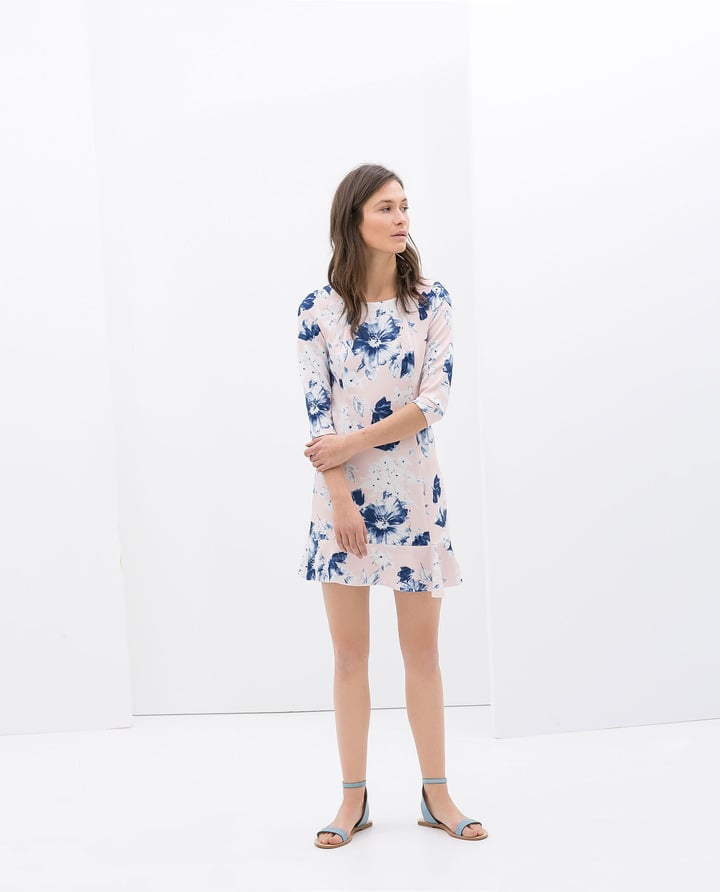 We're betting between wedding [13] season and Spring cocktail parties, we'd get a lot of use out of this sweetly printed floral frock [14] ($80).
Givenchy Floral Clutch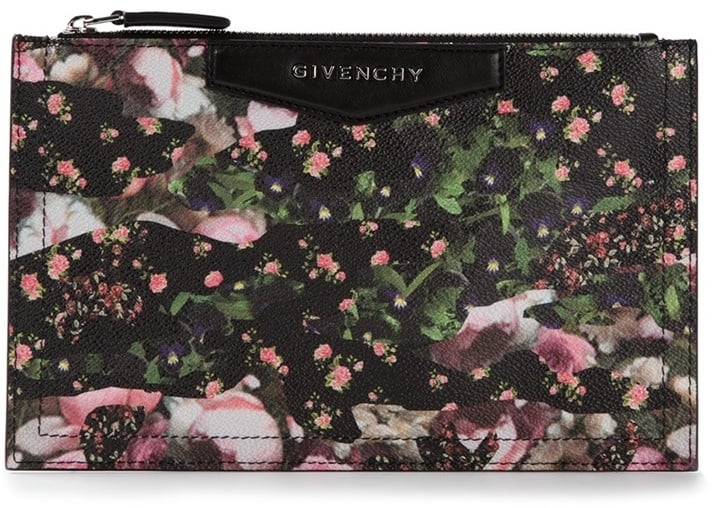 Not quite so flowery, not quite so moody, this floral clutch [15] ($371) might even make the anti-girlie-girl a fan.
Gap Floral-Print Flats
For the outfit upgrade these flats [16] ($40) can offer, we consider them a bargain!
ASOS Floral T-Shirt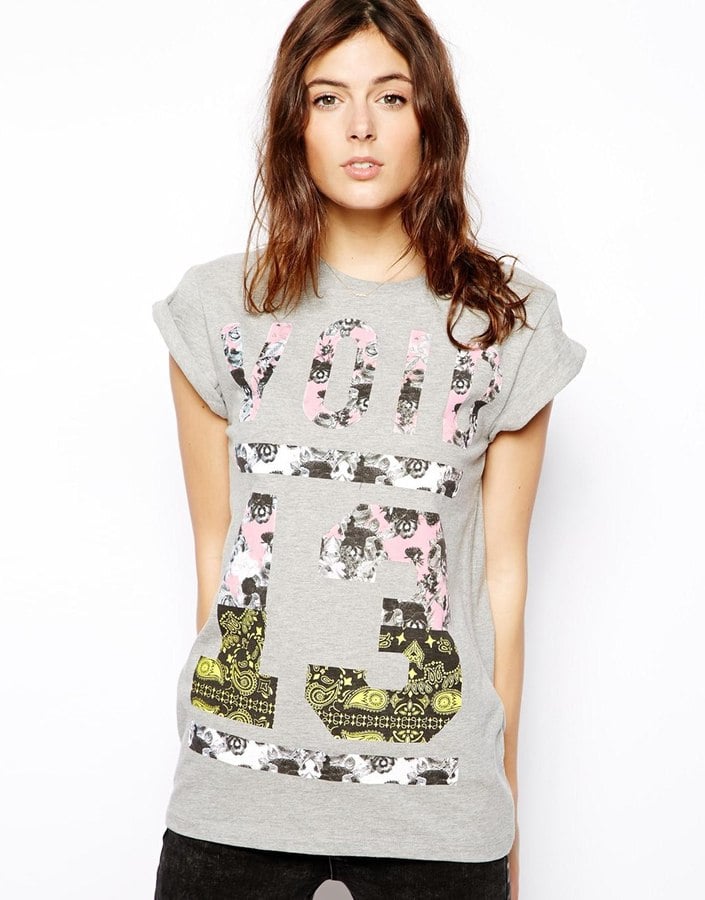 This top [17] ($26) manages to give florals a sporty-girl twist.
Zimmermann Floral-Print Shorts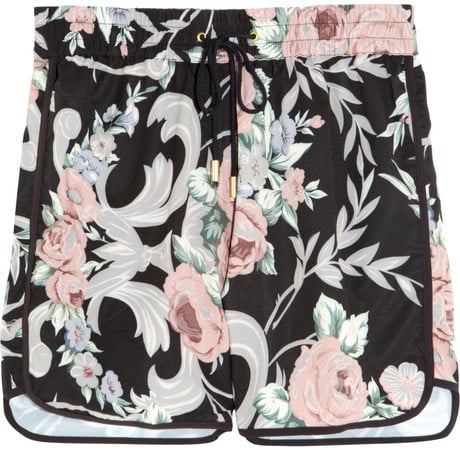 These floral shorts [18] ($220) aren't just perfect for a beach day, they'll look chic with a blazer and sandals for dinner, too.
Rebecca Taylor Floral Pants

For a sharp take on florals, look to Rebecca Taylor's black-and-white printed pants [19] ($325).
Organza Floral Sweatshirt
A little sexier than your average sweatshirt, this one [20] ($48) counters floral applique with a peek-a-boo effect.
C. Wonder Floral Clutch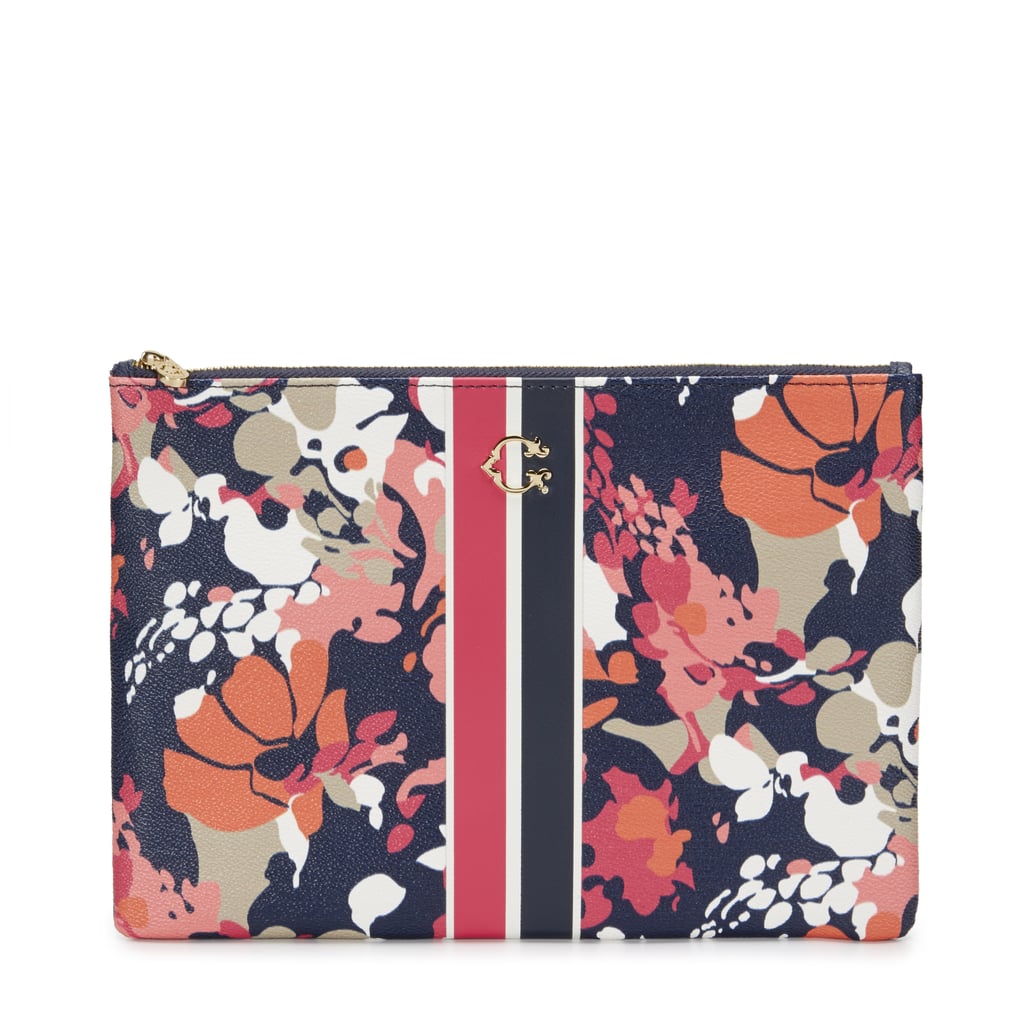 This zip clutch [21] ($48) is pretty much the perfect pick-me-up for any outfit.
Tory Burch Floral-Print Handbag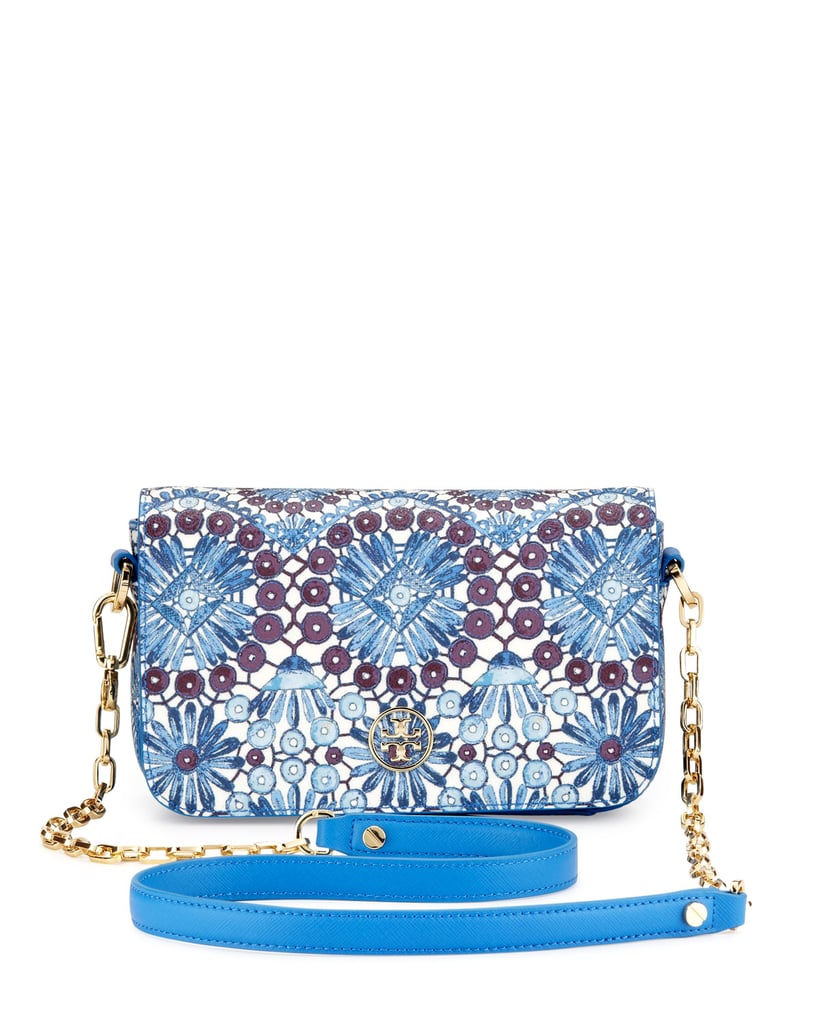 Is there a prettier way to accessorize than with this floral-print chain-strap bag [22] ($325)? It manages to be both preppy and ladylike.
Eugenia Kim Floral Hat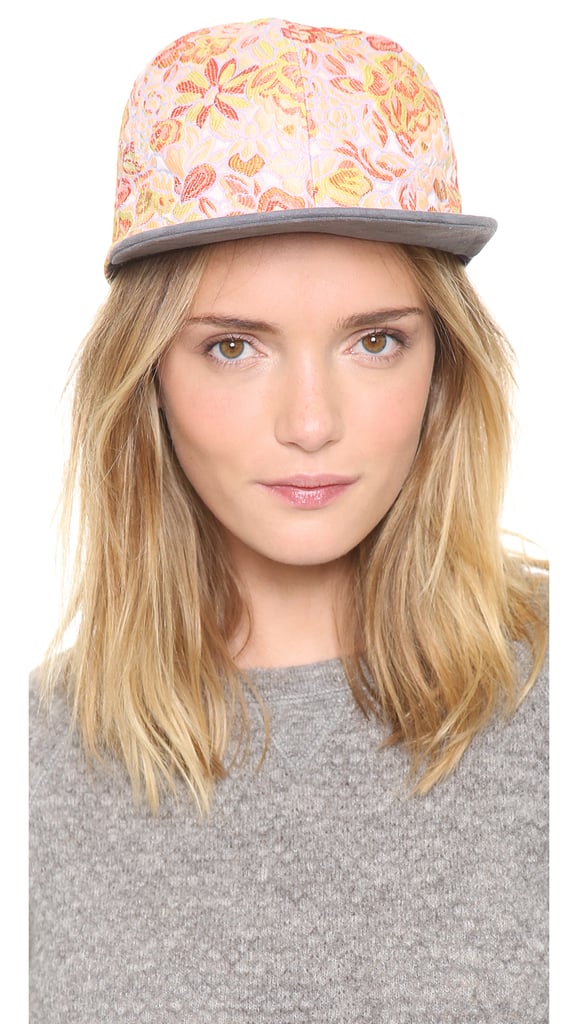 Even sportier girls can appreciate this flower-printed cap [23] ($188).
Suno Floral-Print Cutout Dress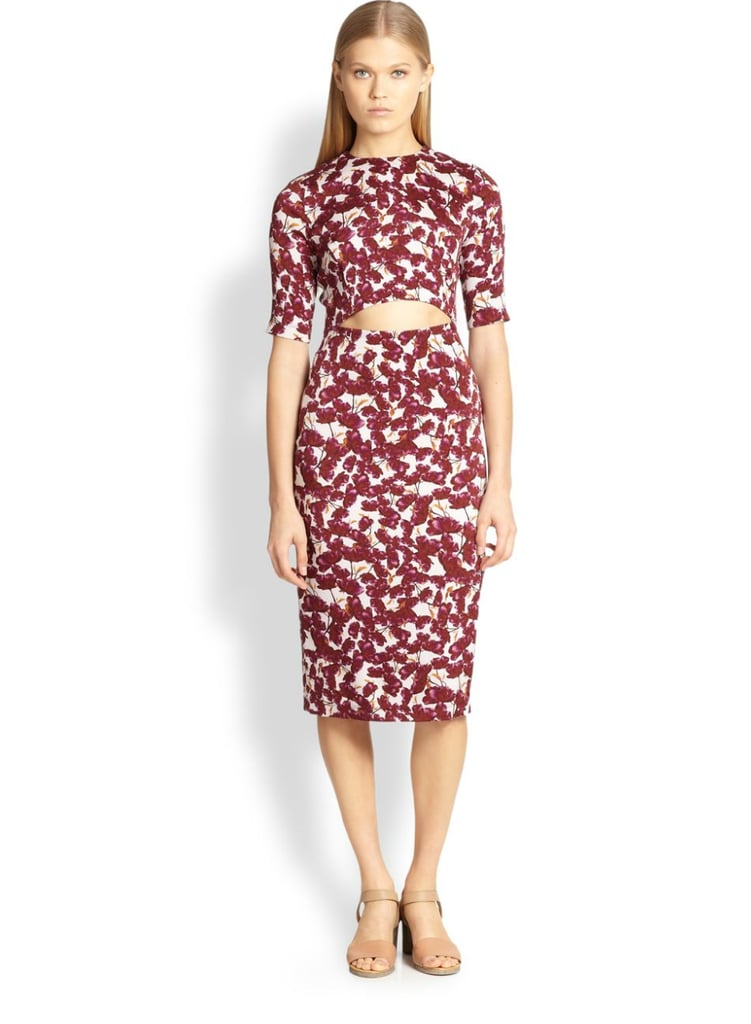 Who says florals can't be sexy? This cutout Suno dress [24] ($650) would strongly disagree.
Elizabeth and James Floral-Print Leather Jacket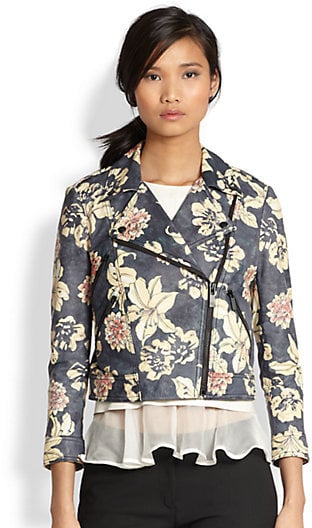 It's a major investment, but this floral print leather jacket [25] ($1,365) is like wearing a piece of art.