Gisele Bundchen Spring 2012 Givenchy Campaign Rumors
Gisele Bundchen Rumored to Have Shot Givenchy Spring 2012 Campaign Last Week
ADVERTISEMENT ( more slides)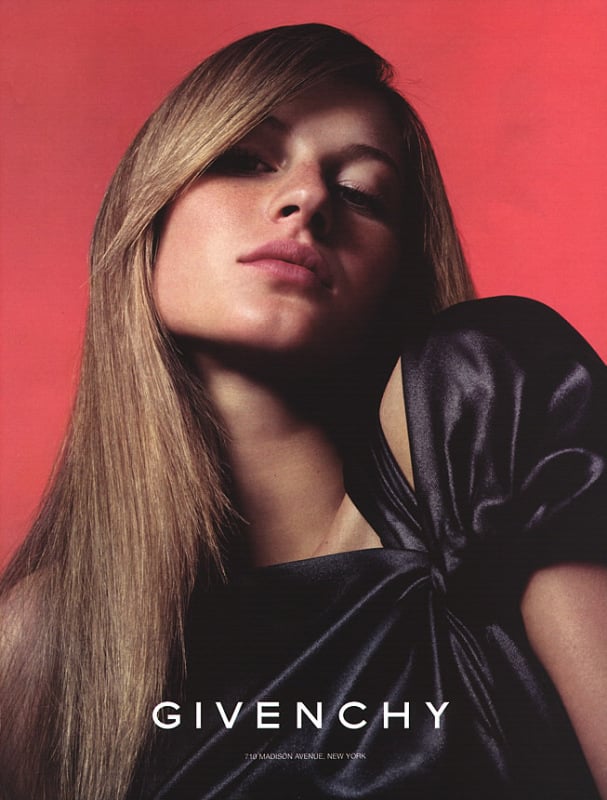 1
Gisele Bundchen Rumored to Have Shot Givenchy Spring 2012 Campaign Last Week
>> After
closing Givenchy's Spring 2012 runway show
earlier this month, Gisele Bundchen was assumed to be a shoe-in for the collection's ad campaign. It seems that those assumptions may not be off par. On Saturday, male model Noah Mills
tweeted
, "Going to jamaica tomorrow to shoot with Gisele," and earlier today,
Forbes
's Anderson Antunes
tweeted
, "Rumor has it that Gisele Bundchen shot the Givenchy S/S campaign last week in Jamaica with model Noah." If the rumors turn out to be true and the campaign involves just Bundchen and Mills, it marks the first Givenchy campaign for which Riccardo Tisci hasn't used close friend and muse Mariacarla Boscono since the Fall 2007 campaign.
Bundchen was the face of Givenchy once before, in Fall 2000, when Alexander McQueen was the house's designer. See that campaign in the slideshow.