ADVERTISEMENT ( more slides)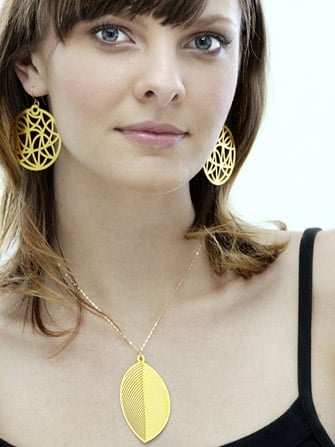 Maja Bartlett and Tess Lloyd met in 1999 while studying Industrial Design at University of Technology in Sydney. Ever since, the partners have been collaborating on the designs that make up Polli. Their interests lie in sustainable design, craft culture and fashion. The folding methods used in their products are reminiscent of Japanese and Danish paper designs.
The Australian brand doesn't just create earrings, pendants and brooches. They also sell bags and home products like mobiles and jewelry stands. Casasugar would surely be a fan too.
Go here to purchase Polli jewels, ranging from $45 to $60.


To see more from Polli,