The Golden Globes more than delivered when it came to the red carpet gowns [1]. There was the ultrafeminine Carolina Herrera dress Taylor Swift chose [2], the Zac Posen on Sofia Vergara that left us breathless [3], and, of course, Jennifer Lawrence in Dior [4]. But the numbers that made the biggest impact on us (and, therefore, are most likely to leave a mark on our credit card bill) were the metallic silvers and golds.
Women like Michelle Dockery and Kate Mara gave us perfect examples that we'll be seeking to mimic at our next cocktail party. The color and shine feel rich but still appropriate for a night out at even the diviest of bars. And that sort of flexibility is worth paying for, any day.
Source: Getty [5]
Aidan Mattox Silver Beaded Sheath Dress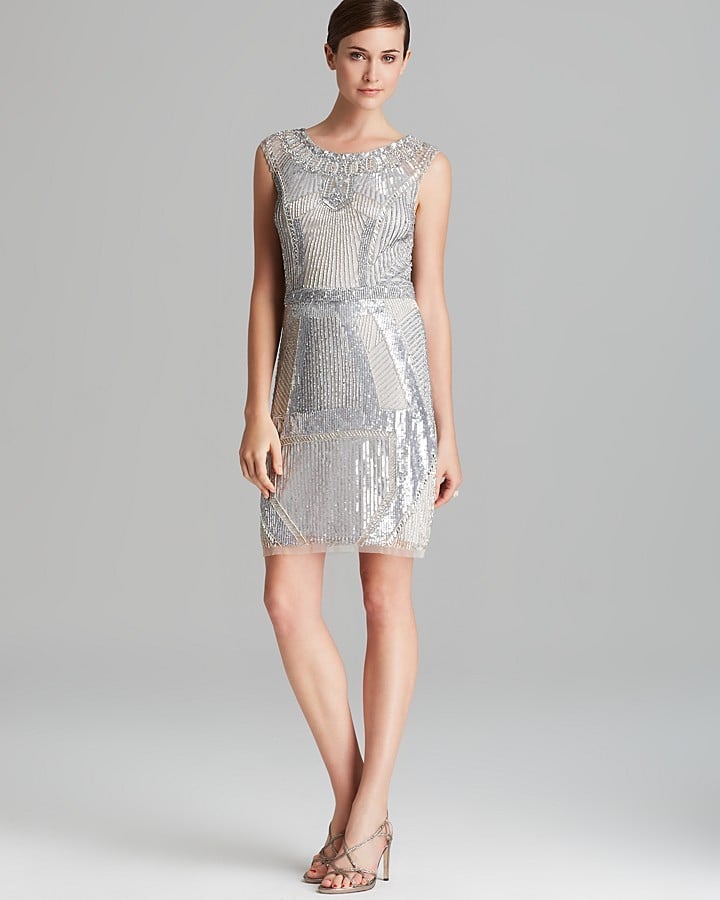 Geometric beading and a jewel-like collar give this sheath [6] ($440) a deco feel.
Alexia Admor Zigzag Sequin Dress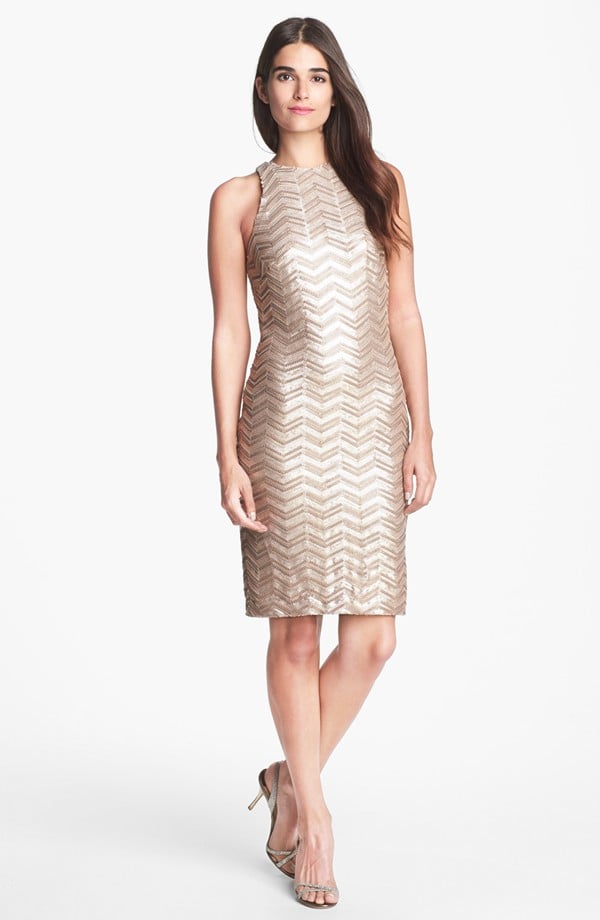 Chevron-obsessed? Your favorite geometric print is wearable [7] ($119, originally $199), too!
A Wear Metallic Floral Racer Dress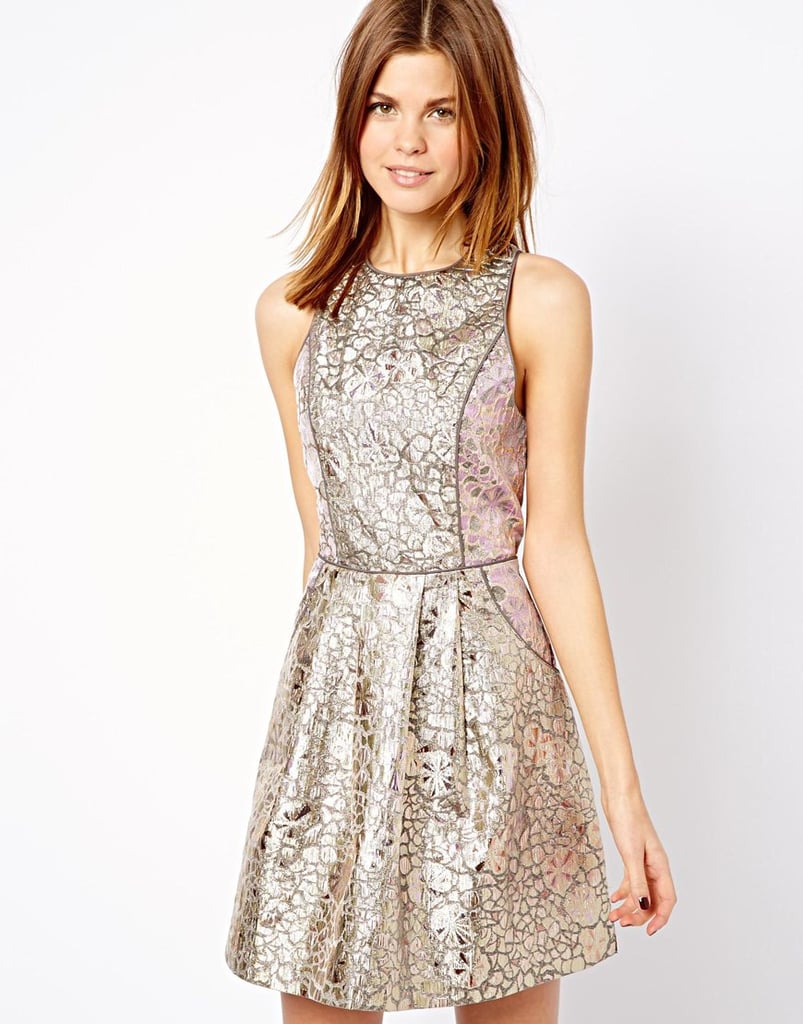 Sweet flowers feel spaceship-ready in a metallic foil [8] ($69).
Chetta B Gold Jacquard Sheath Dress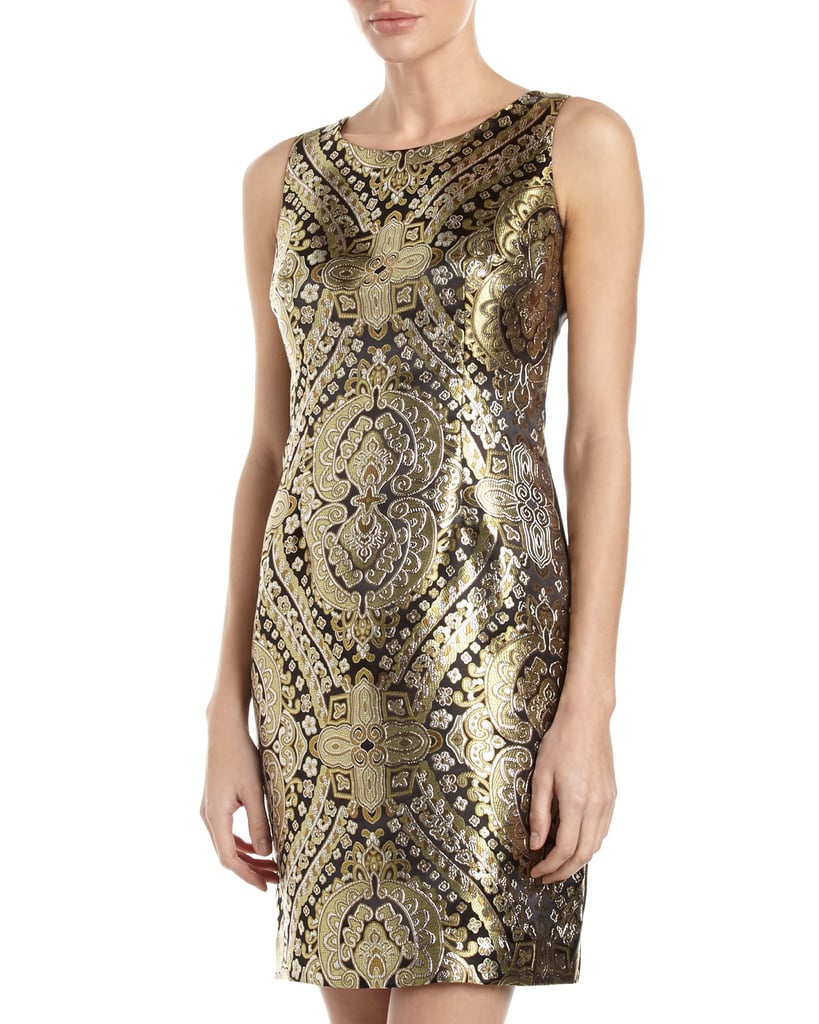 The quickest way to an opulent look is a strong gold jacquard print [9] ($67, originally $95).
Ark & Co. Metallic Chevron Dress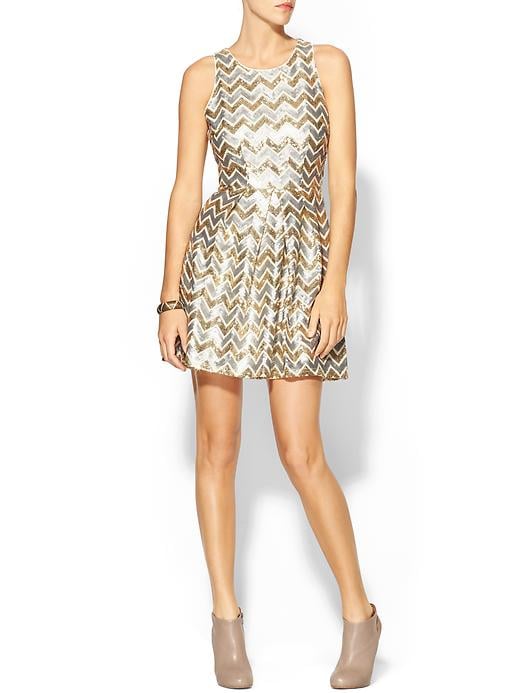 Contrasting gold and silver zigzags turns the simple shape of this mini [10] ($75, originally $129) into something eye-catching.
Michael Michael Kors Metallic Gold Laser-Cut Dress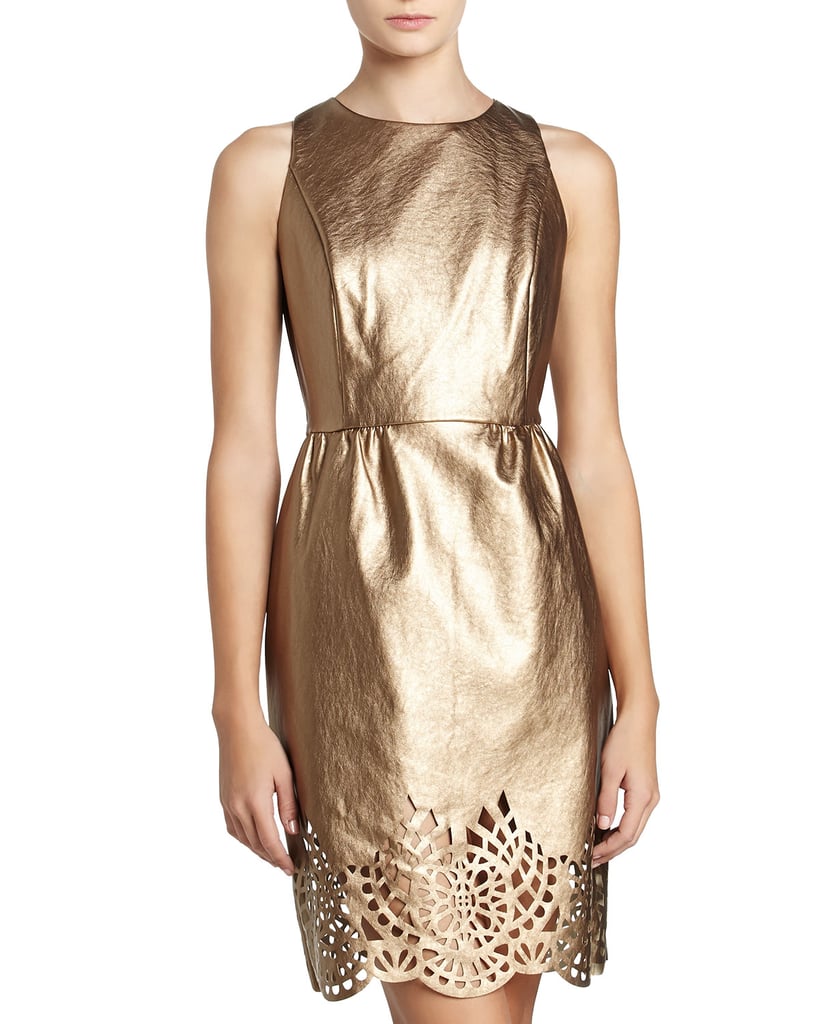 The trend feels even more luxe done in a faux leather version [11] ($95, originally $135).
Mink Pink Metallic Silver Skater Dress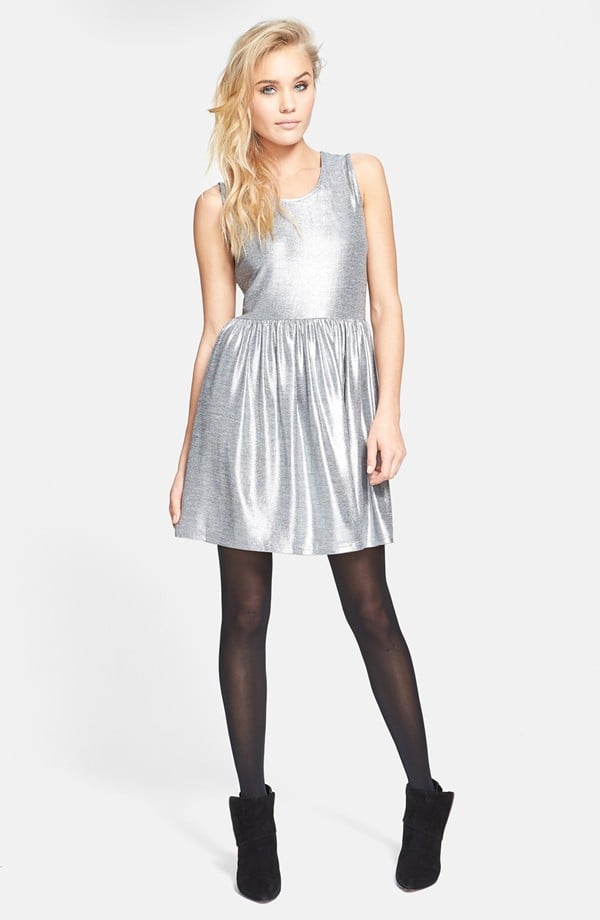 Your basic tank dress [12] ($89) is ready for cocktail hour when done in a light-reflecting silver.
ModCloth Silver Short Sleeve Dress

Metallic or not, the short sleeves and tailored cut of this style [13] ($180) will be flattering on anyone.
Nasty Gal Gold Brocade Dress
Far from musty, brocade is ready for an epic night out done in a sexy cut [14] ($58).
Need Supply Co. Metallic Gold Strapless Dress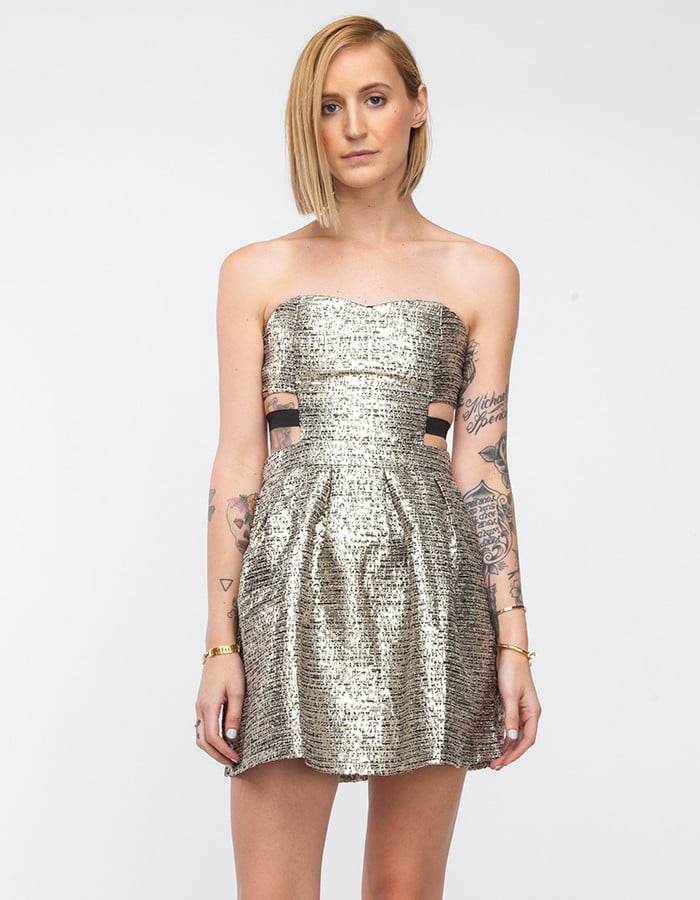 Cutouts at the side and black bands make this thigh-grazing mini [15] ($70, originally $89) even sexier.
Parker Metallic Silver Lace Wrap Dress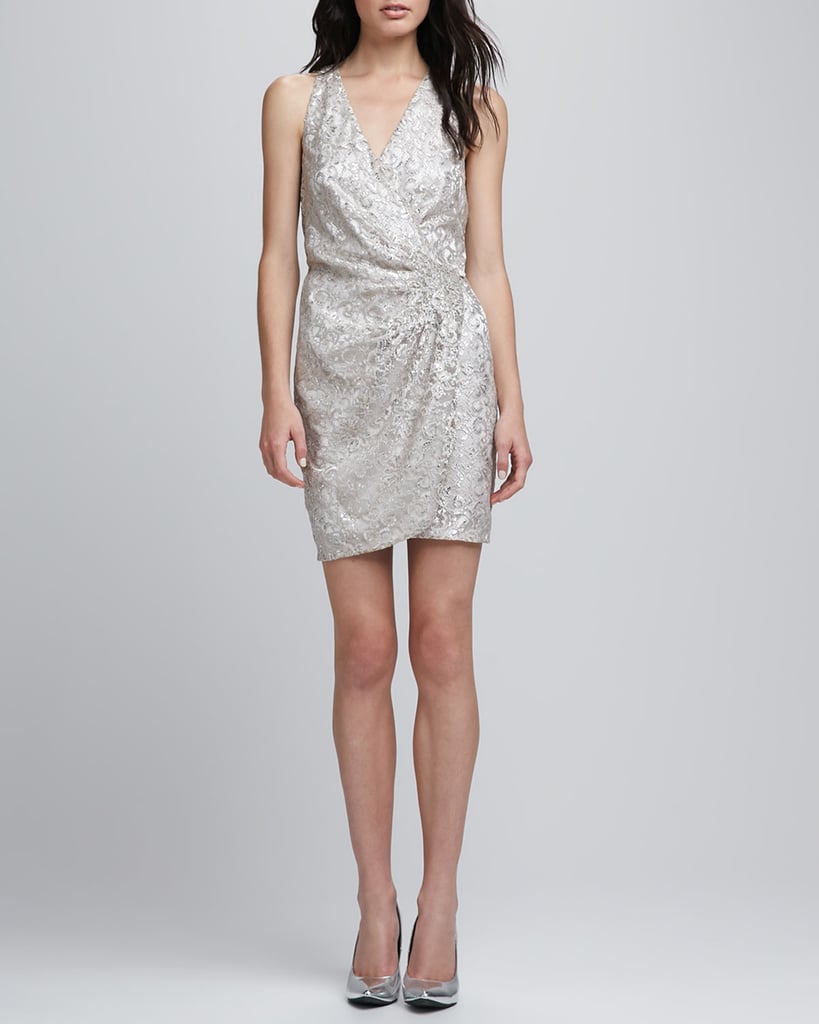 Silver lace adds a sharp edge to the sexily loose wrap dress [16] ($297).
Topshop Metallic Silver Maxi Dress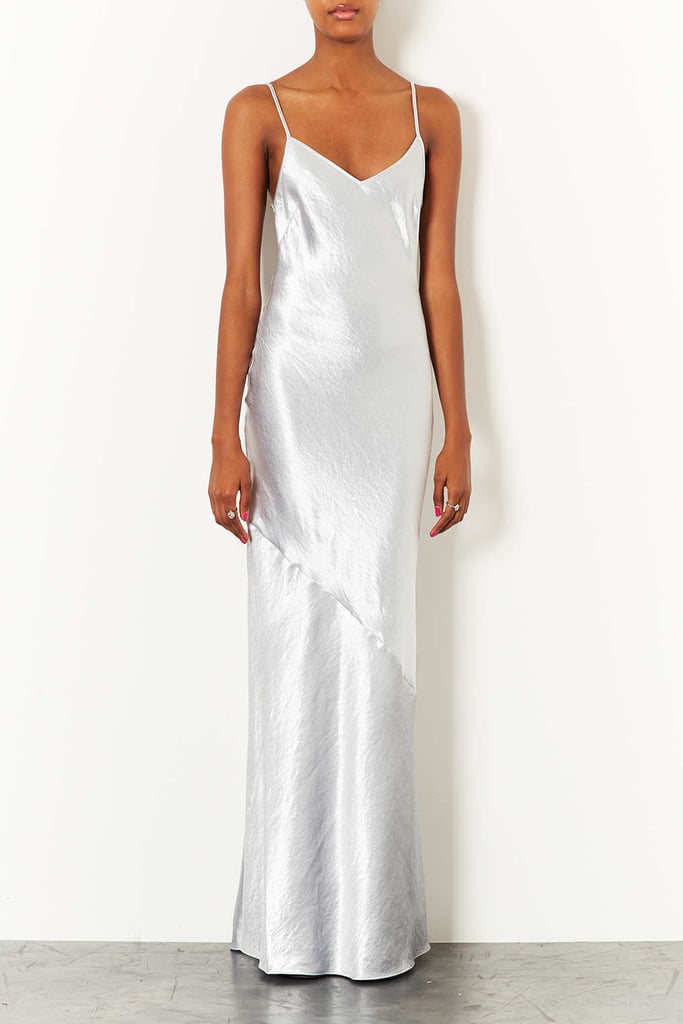 For red carpet glamour that's beyond comfortable, look no further than this slinky maxi [17] ($55, originally $110).