Gwen Stefani [1] loves her sunglasses, she loves her red lipstick, and she really loves her coats. The SoCal style icon might be a surprising torchbearer for the Winter must, but the photographic proof is there. We've moved through Fall and the holidays, all the while taking note of the rotation of coats she trotted out. Some are office-ready tailored, and others are meant only for a day on the slopes. Either way, every one is imbued with that particular brand of Gwen style [2].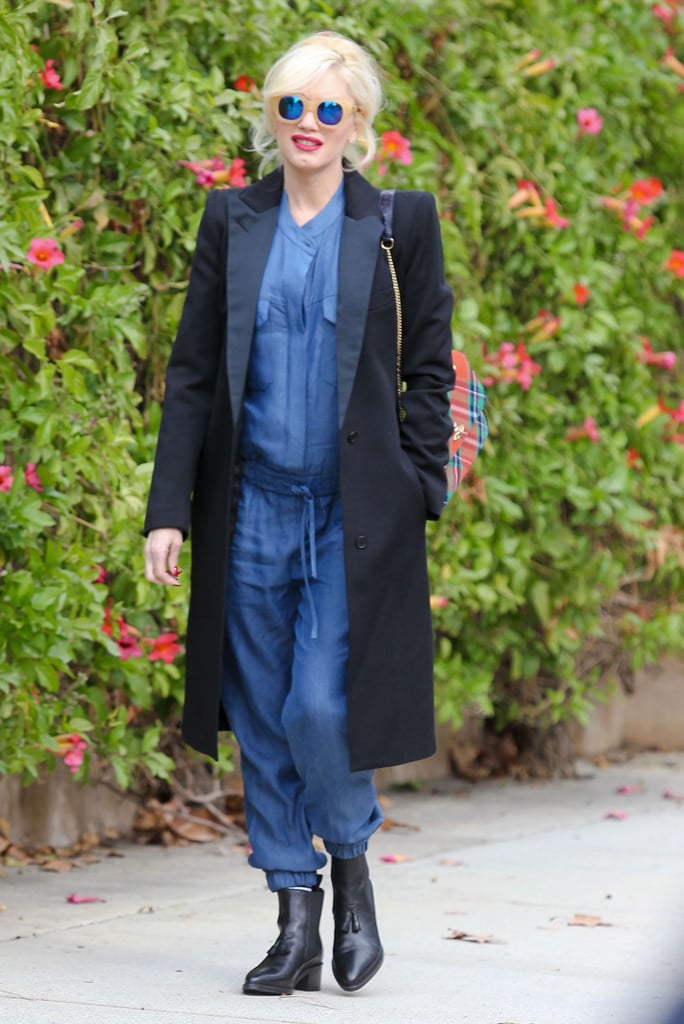 She might've been pushing the envelope with her denim jumpsuit [3], but that Smythe coat was all business! The sharp lapels were in line with a tuxedo blazer, though this version reached down to hit at the knee.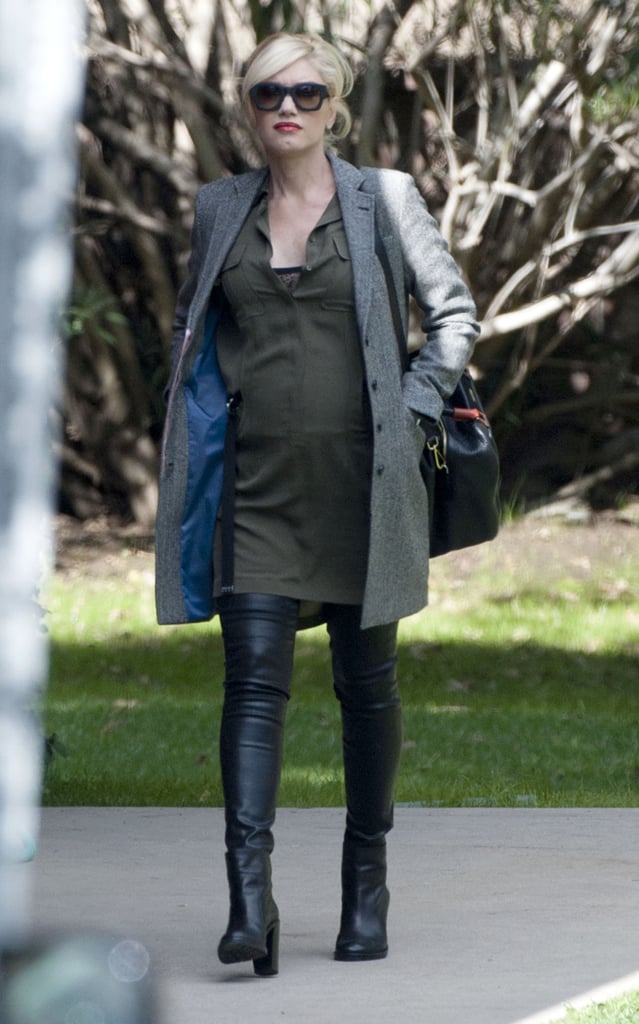 Business casual for Gwen meant a silky dress, over-the-knee boots, and a long tailored blazer.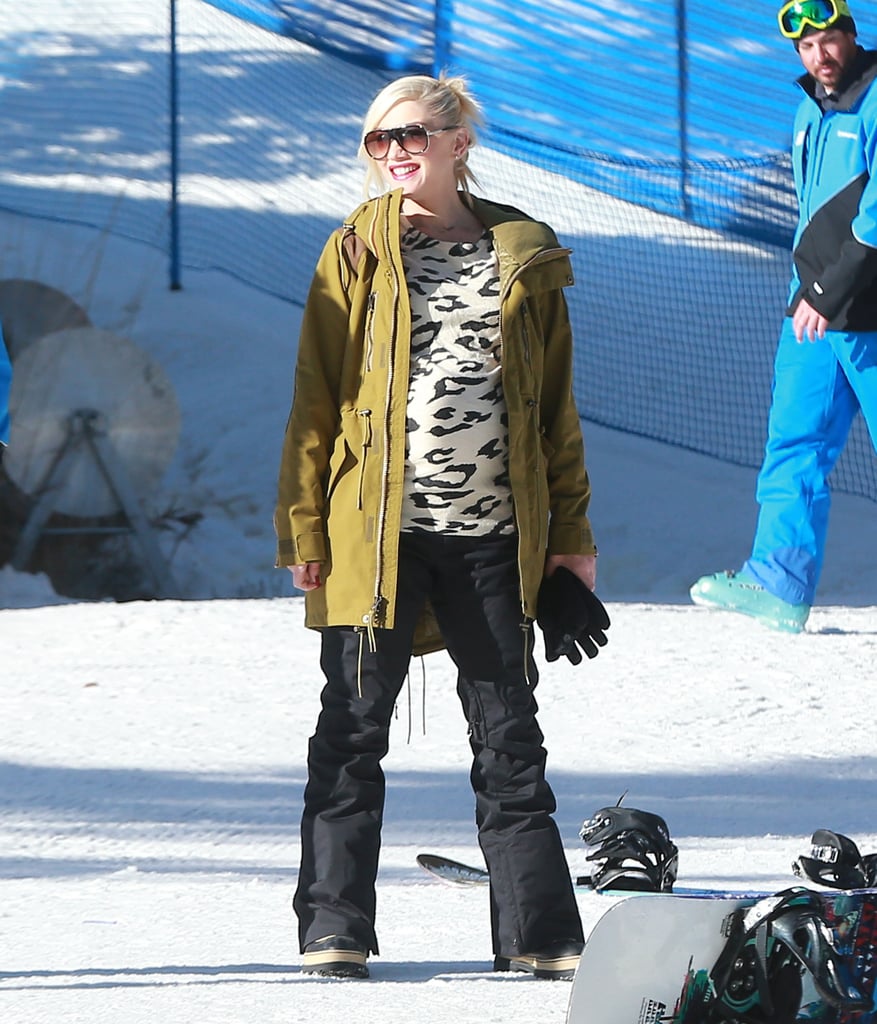 For a day on the slopes with her family, Gwen didn't just pick any old ski parka. She covered up her leopard sweater with a warm jacket in an unexpected hue: olive green.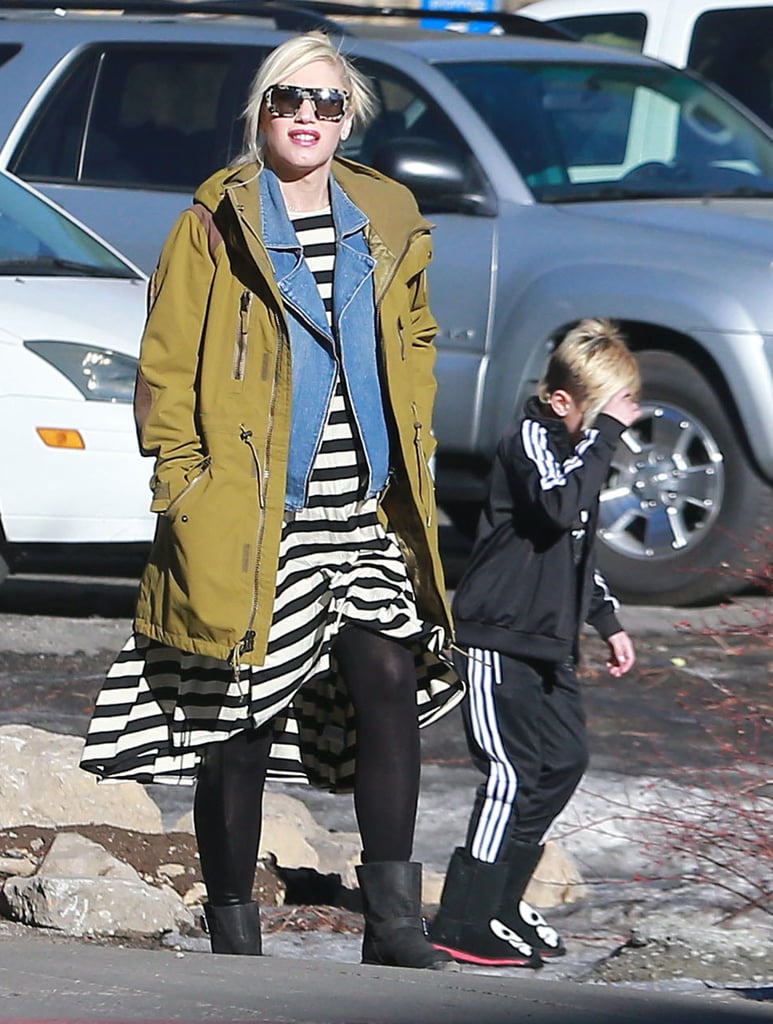 The ski jacket works for real life, too, worn layered over a striped dress and Paige denim vest.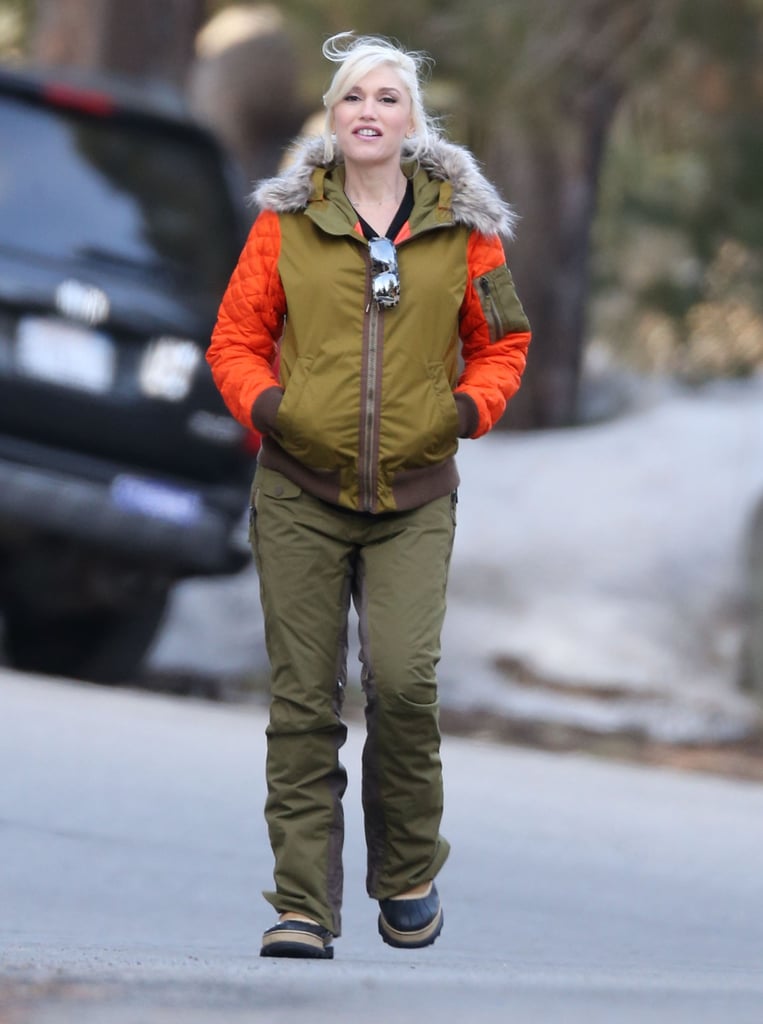 The singer's Winter vacations have meant plenty of opportunities for her to bundle up. Instead of a common black puffer, she picked an army-green style with quilted orange sleeves and a furry hood from her LAMB for Burton line.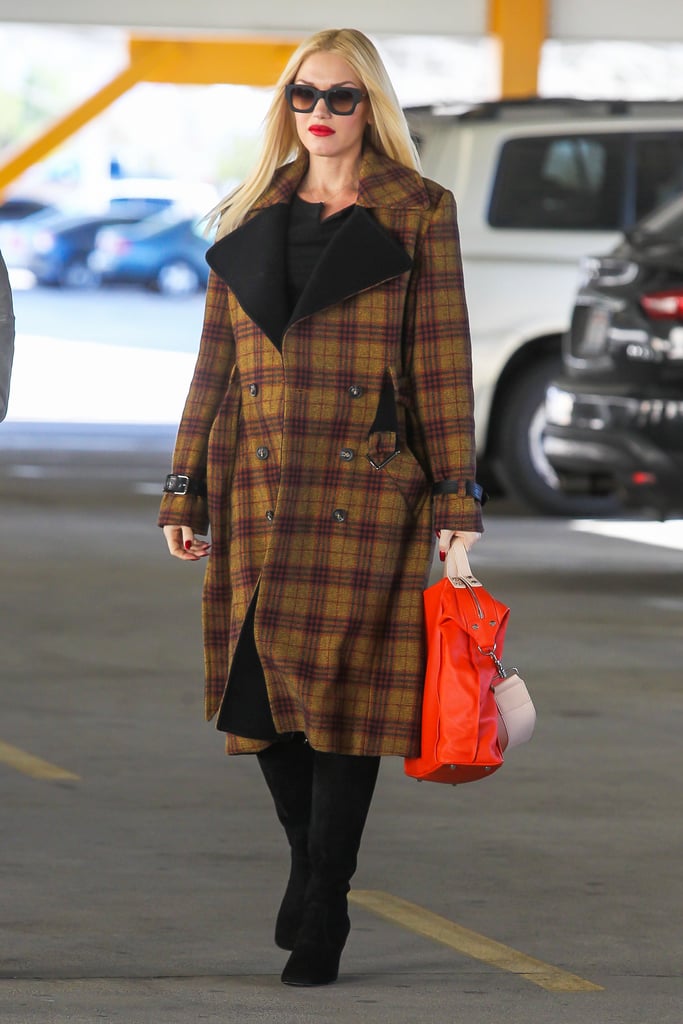 Her coterie of coats make it obvious: Gwen loves plaid! For a look that was all business, she covered up with a double-breasted L.A.M.B. number in autumnal shades.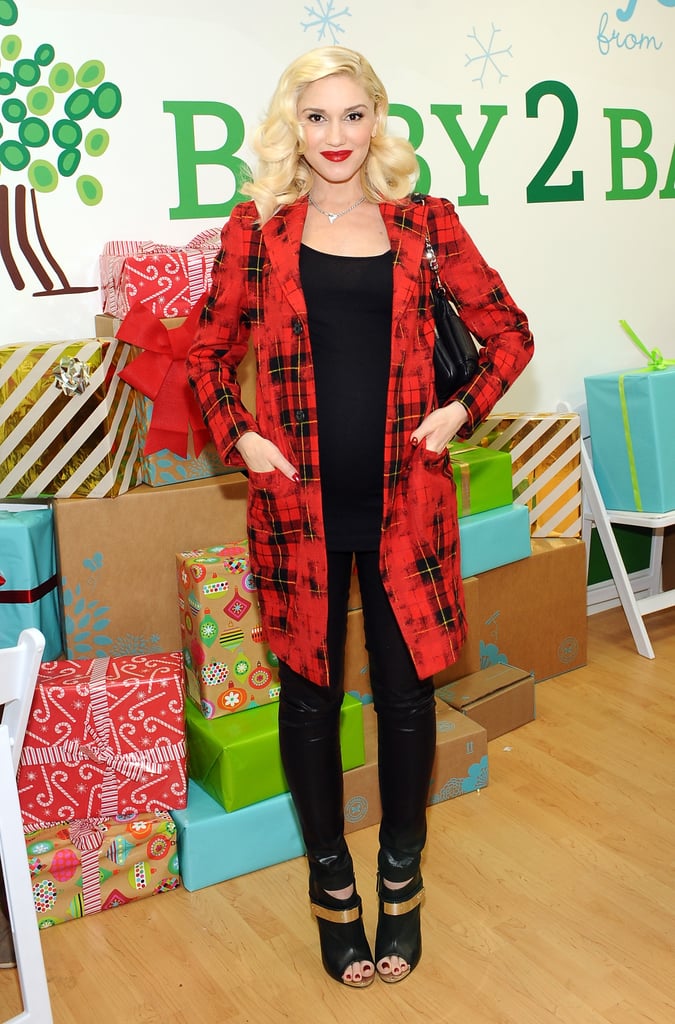 When you're Gwen, a simple trench will never do. Instead, she used her red plaid coat [4] to get into the spirit during a holiday party out in LA.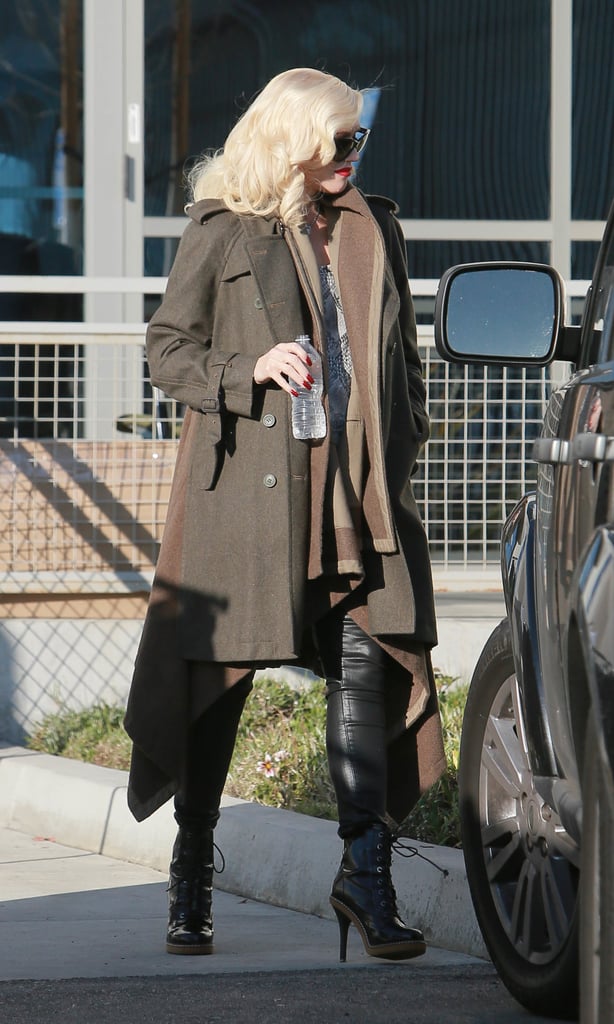 In a coat like this, Gwen could totally muster a fashion army. The timeless olive trench was styled over a warm brown cardigan with kerchief hem and serious leather boots, making for five-star style.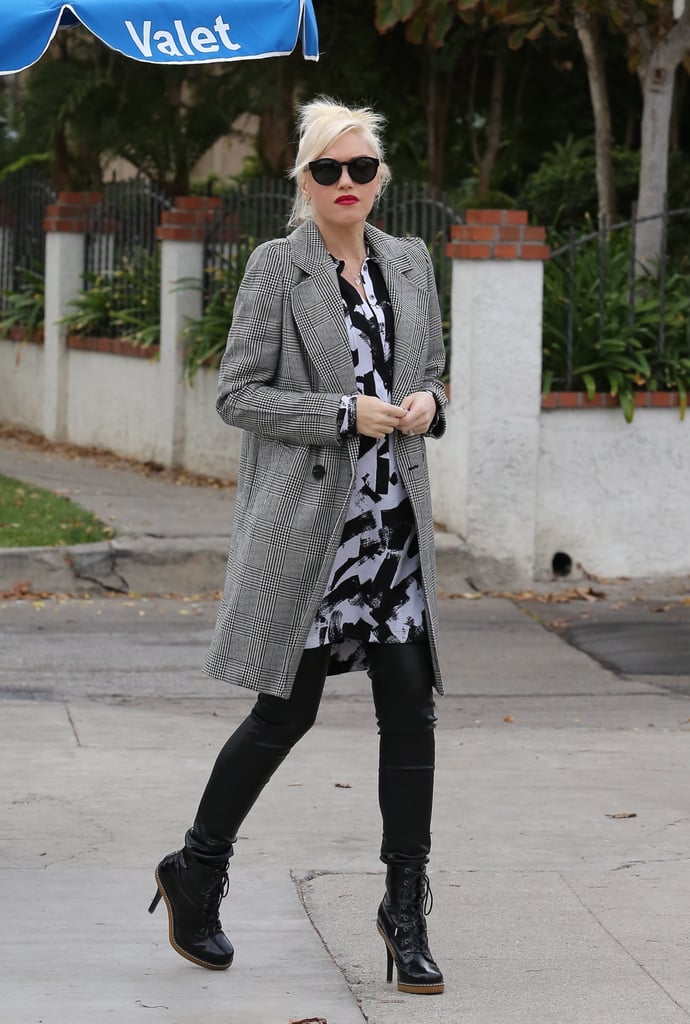 For her sleekest outfits, Gwen's go-to coat of choice is a tailored blazer done long. This gray plaid version has a touch of menswear inspiration but is made for the power woman.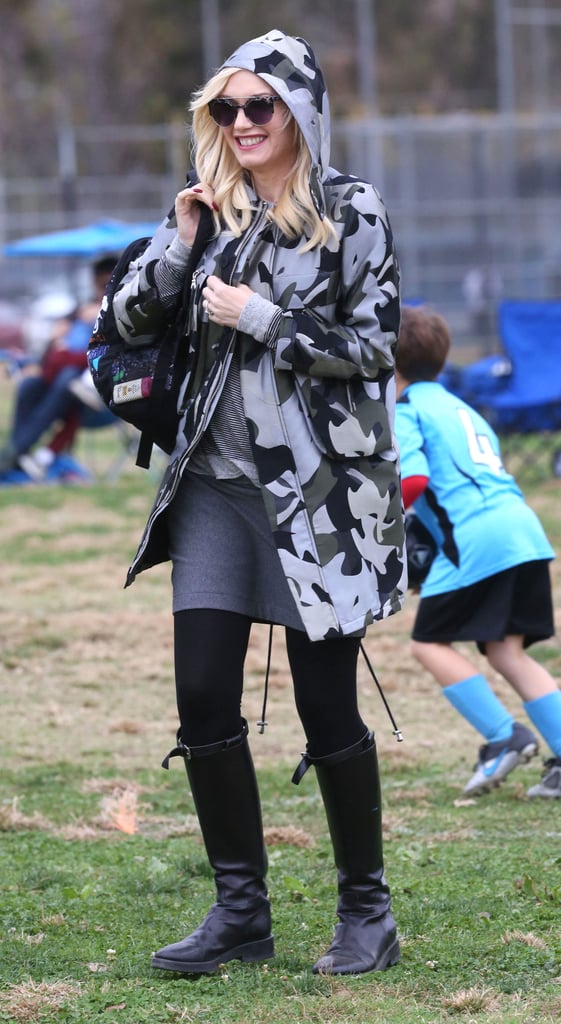 Of course Gwen's mastered the camo trend [5]! For a day as soccer mom, she picked a hooded jacket in a purple-gray print.