Are you thinking what we're thinking? Halle Berry [1] has discovered the Fountain of Youth, right? Today, the bombshell actress celebrates her 50th birthday, and honestly, she doesn't look like she's a day over 25. She knows how to highlight her enviable frame, opting for formfitting Dolce & Gabbana sheaths and Roberto Cavalli pantsuits on the red carpet, but she also knows that the key to styling success is to never overdo a good thing. Thus, Halle consistently sticks to a "less is more" mantra, always choosing understated accessories and au naturel makeup and hair over more-opulent accents. To top it all off, she's one serious actress — with an Oscar, a Golden Globe, and a SAG Award to prove it. She's making it all too easy for us to be totally jealous of her, but the truth is, she's pretty awesome. In honor of her birthday, here are our 20 reasons Halle Berry is the hottest 50-year-old we know.
— Additional reporting by Sarah Wasilak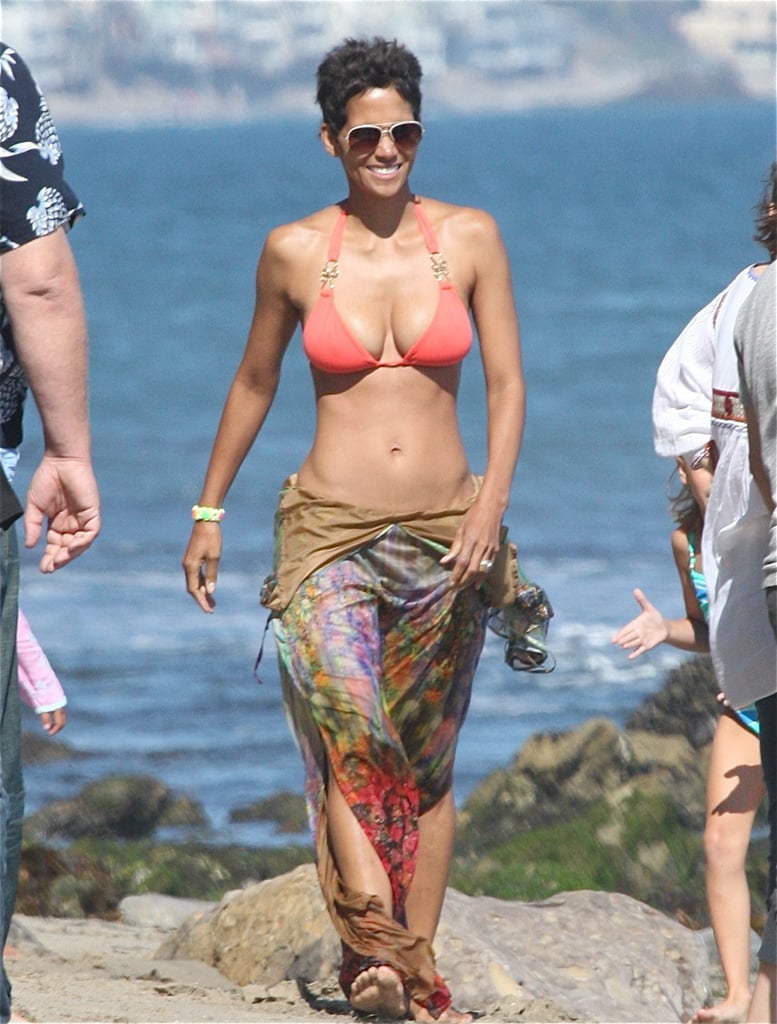 At 49, she looks better than any of us in a bikini.
She makes this formfitting and slinky satin Rachel Roy dress look insanely good.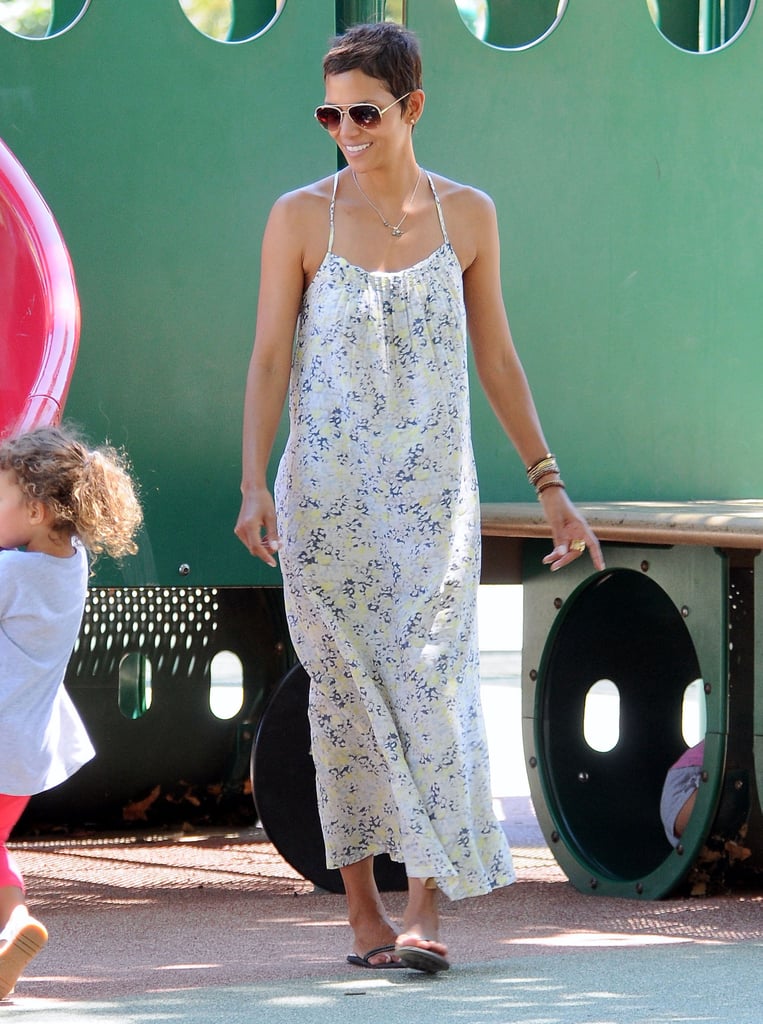 Even though she looks great in body-con silhouettes, she looks even dreamier by day in flowy floral maxi dresses.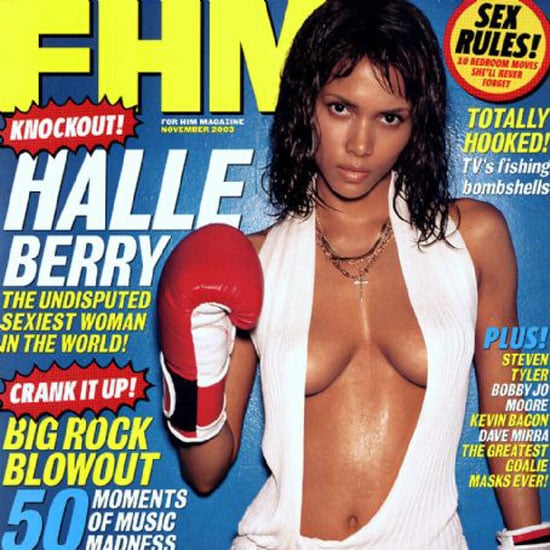 If we had you guess when this photo was taken, you wouldn't bat an eyelash if we told you it was from 2010. Alas, this FHM cover is from 2003, and she doesn't look like she's changed a bit.
She flaunted the cutouts on this Halston dress like nobody's business.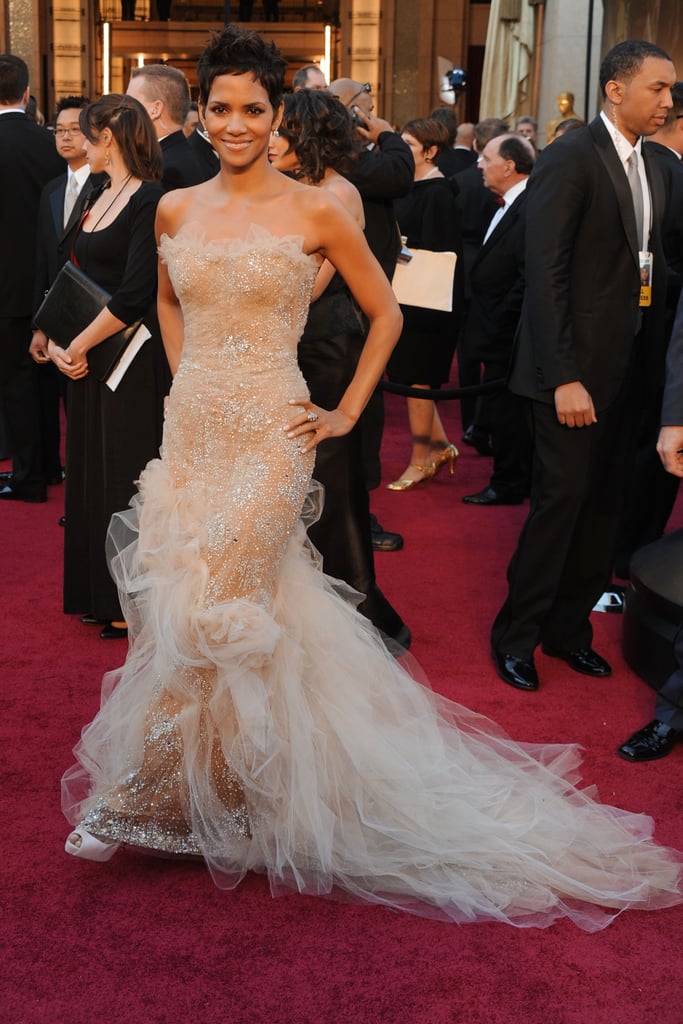 She can still indulge her girlier side in the most glamorous way possible — as evidenced by this nude Marchesa confection at the 2011 Oscars.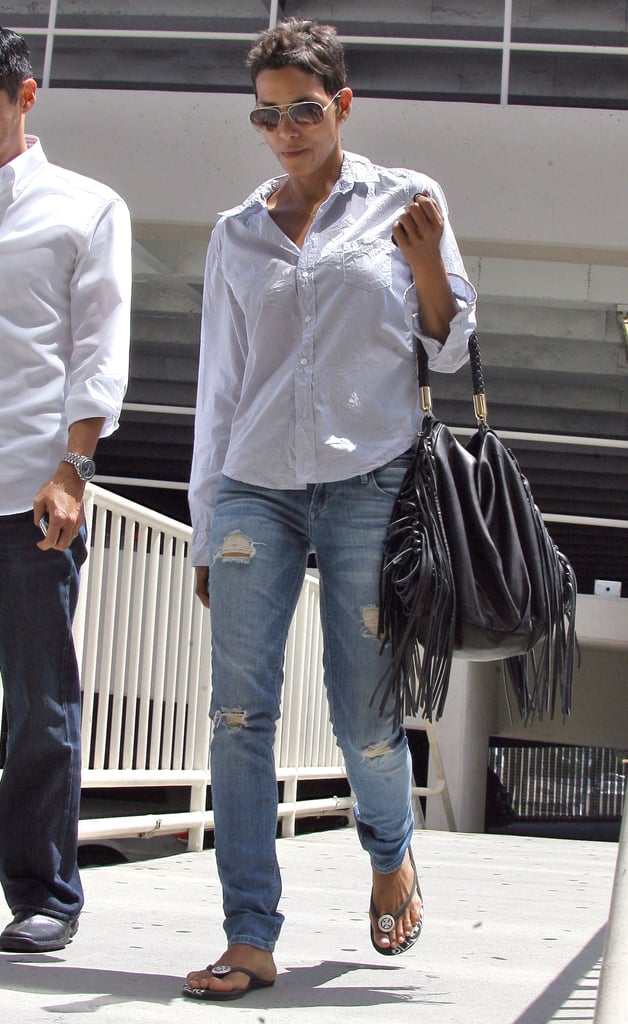 A wrinkled button-down and ripped jeans look sexy, not tired, on Halle.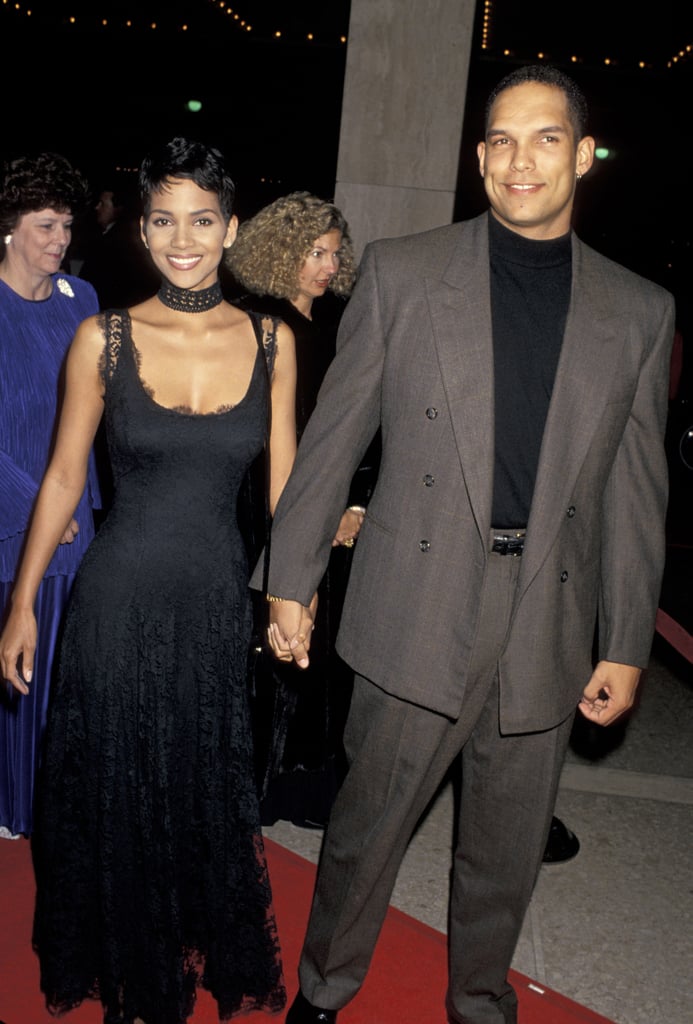 This was her in 1993. Are you thinking what we're thinking? Halle has found the Fountain of Youth.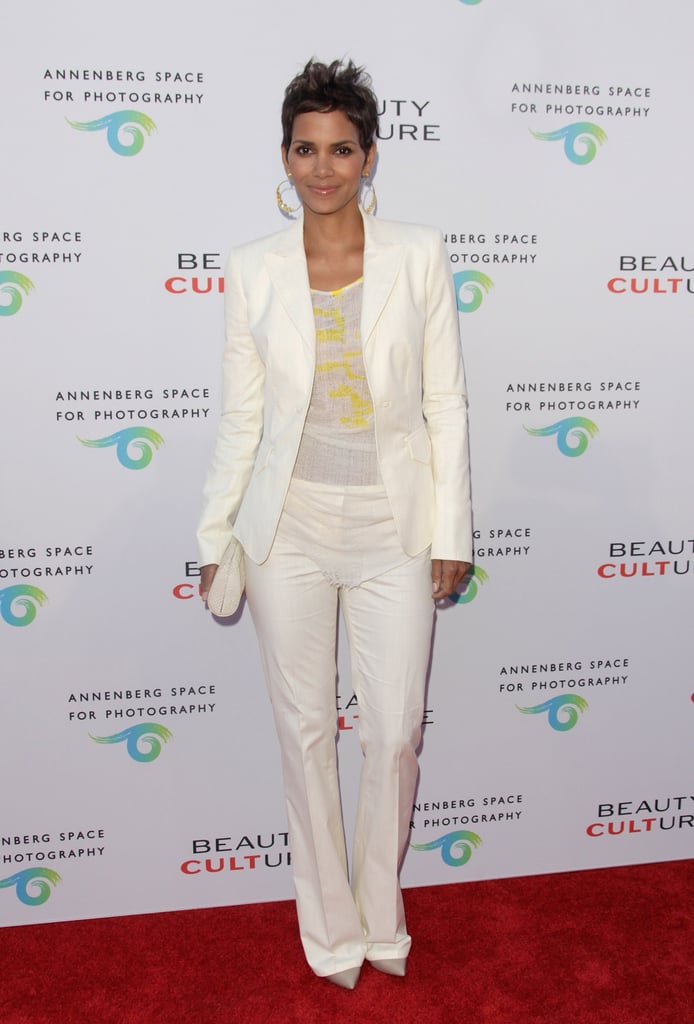 Even when she's covered up, there's still an easy sophistication to Halle, as if she got ready in 10 minutes (and maybe she did). Plus, we have to give her extra brownie points for rocking a menswear-inspired look from Roberto Cavalli to perfection.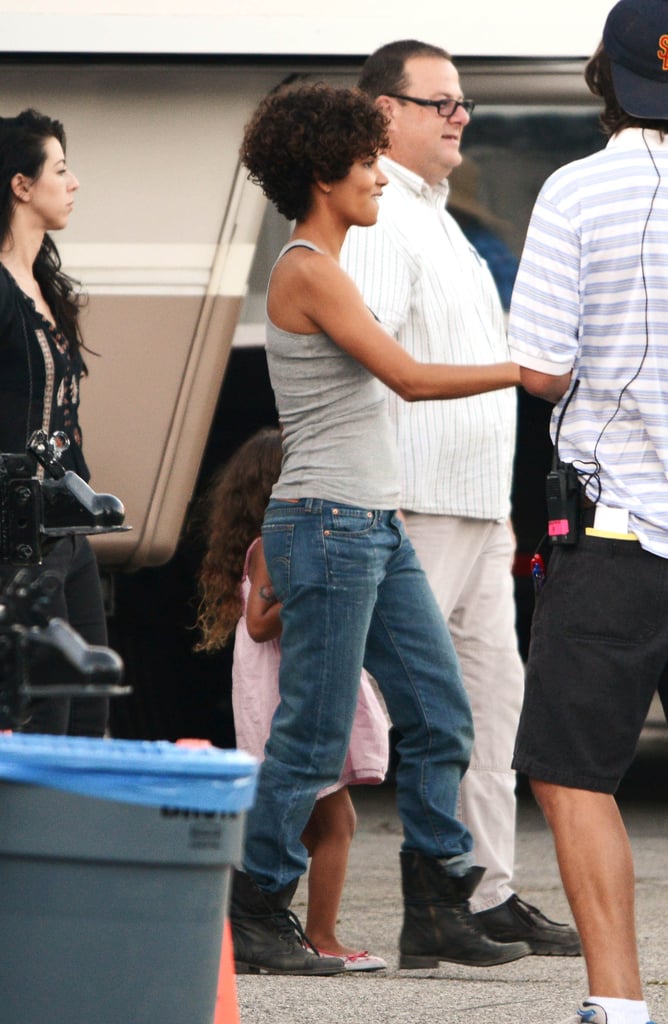 A gorgeous curly cut, slouchy boyfriend jeans, and worker boots . . . And she still evokes the most flawlessly stylish finish.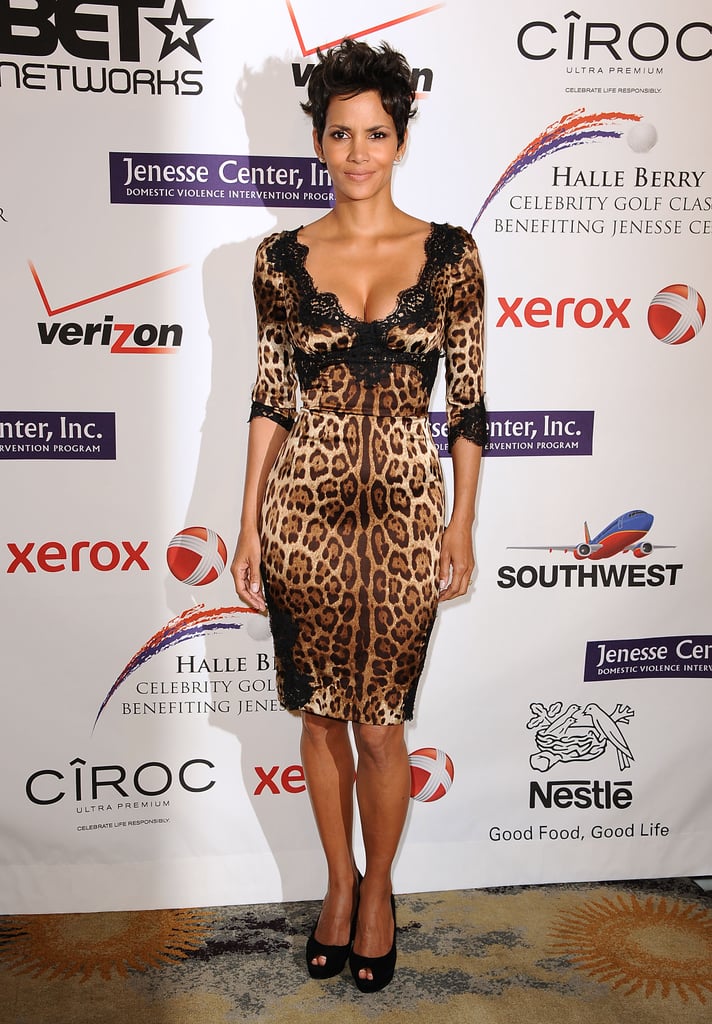 There's a reason why she was cast in a James Bond film, as Catwoman, and as Storm in X-Men — she is a fierce bombshell who can look as cool in an exotic-printed Dolce & Gabbana sheath as she does in a pair of cuffed boot-cut jeans.
Even when she's going for that Flashdance vibe, we're still enamored of her laid-back style. Case in point? She paired a relaxed off-the-shoulder knit with a gray Helmut Lang tank and gray Miu Miu pumps — a winning off-duty-meets-polished look.
She's not on vacation here — she just knows how to wear a printed Tolani sarong-inspired skirt as if there were a beach nearby.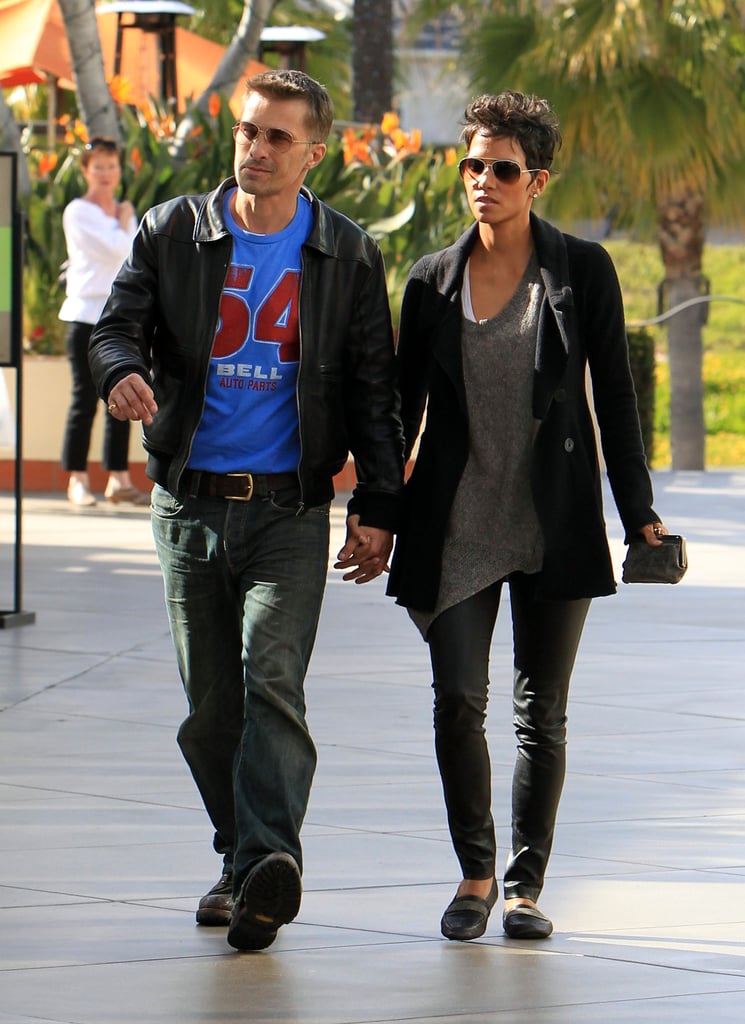 OK, besides the fact that she killed it in a pair of sexy leather leggings to run errands (no less), she's also married to the handsome Olivier Martinez. Not too shabby, Halle.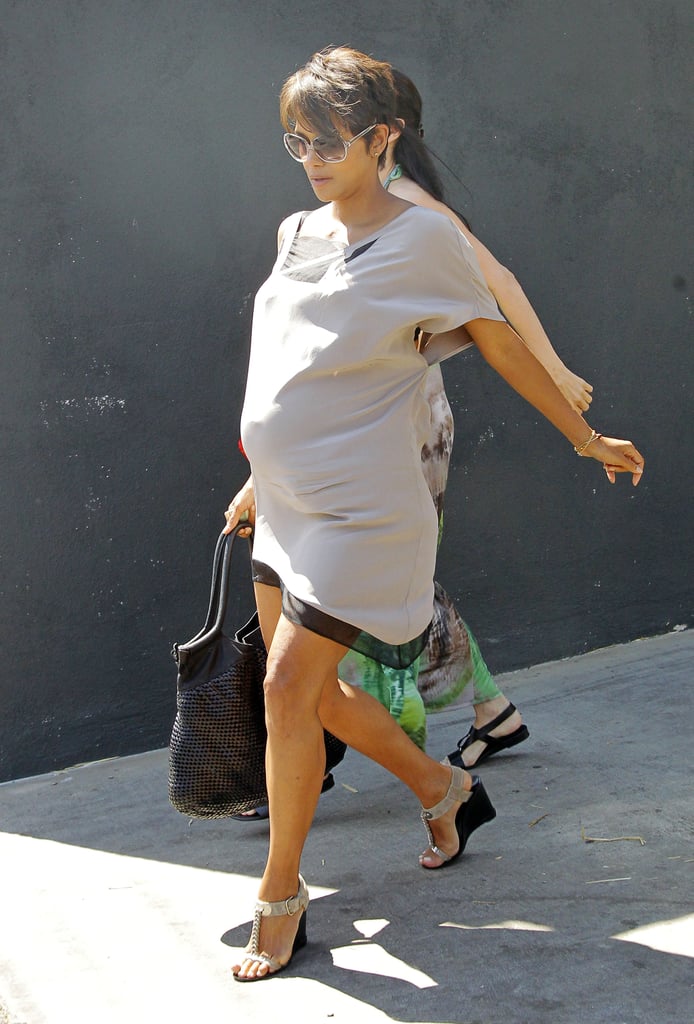 She did maternity style in T-strap sandal wedges and a completely coordinated outfit.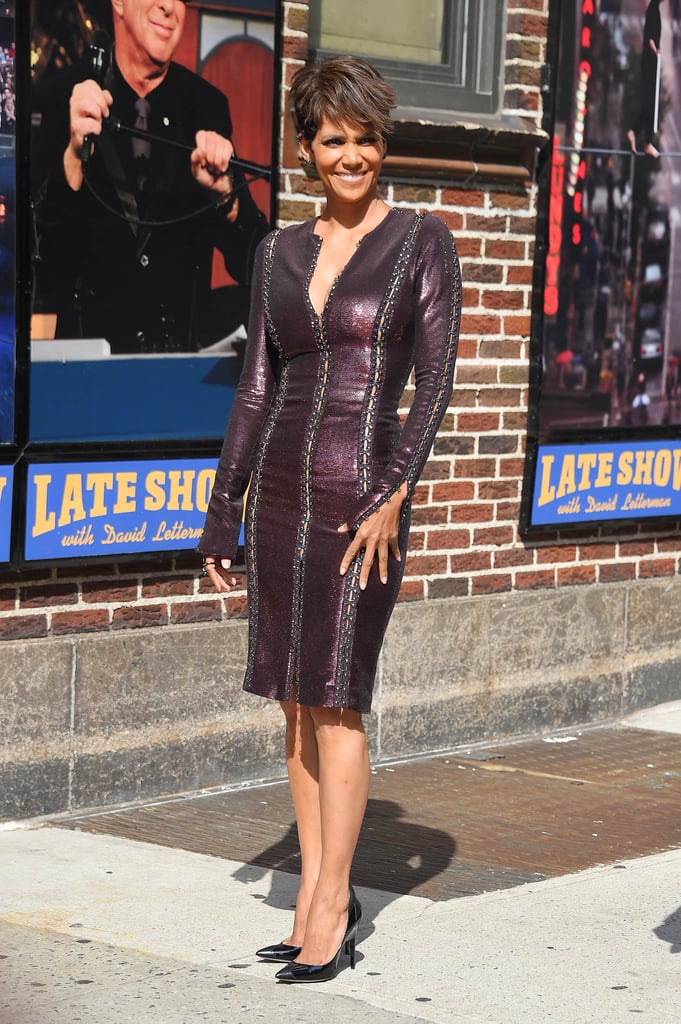 This is what she looks like in a formfitting long-sleeved dress with a metallic sheen and peekaboo details.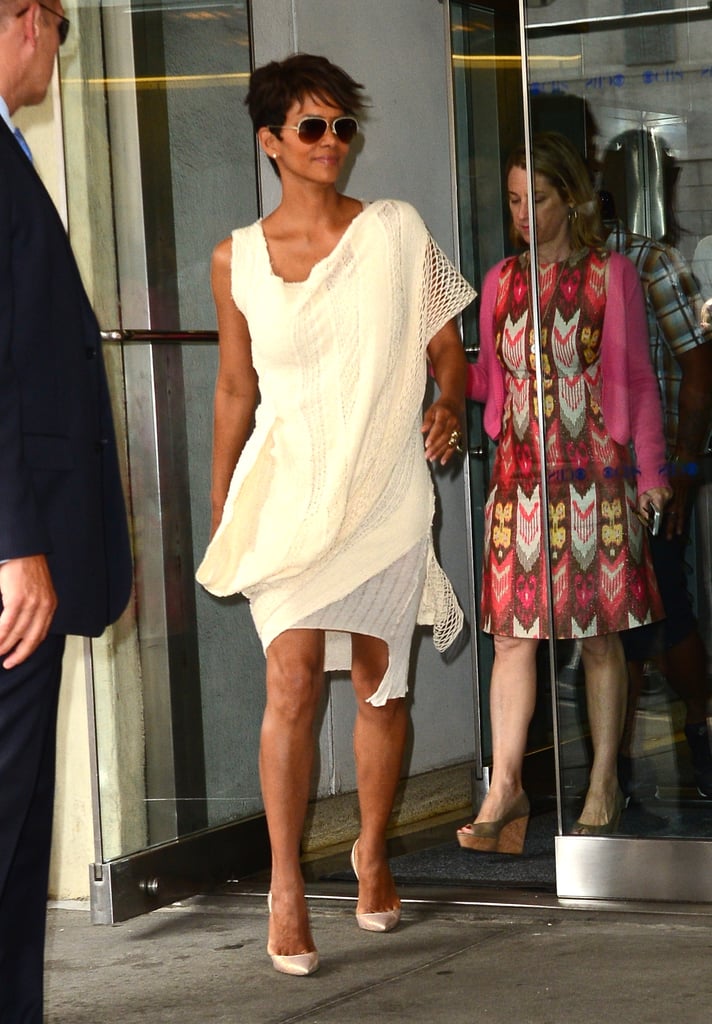 Her street style game looks like what we'd want to wear to a yacht party on a Summer night.
She rolled around with Jimmy Fallon [2] in this black-and-white Astars dress.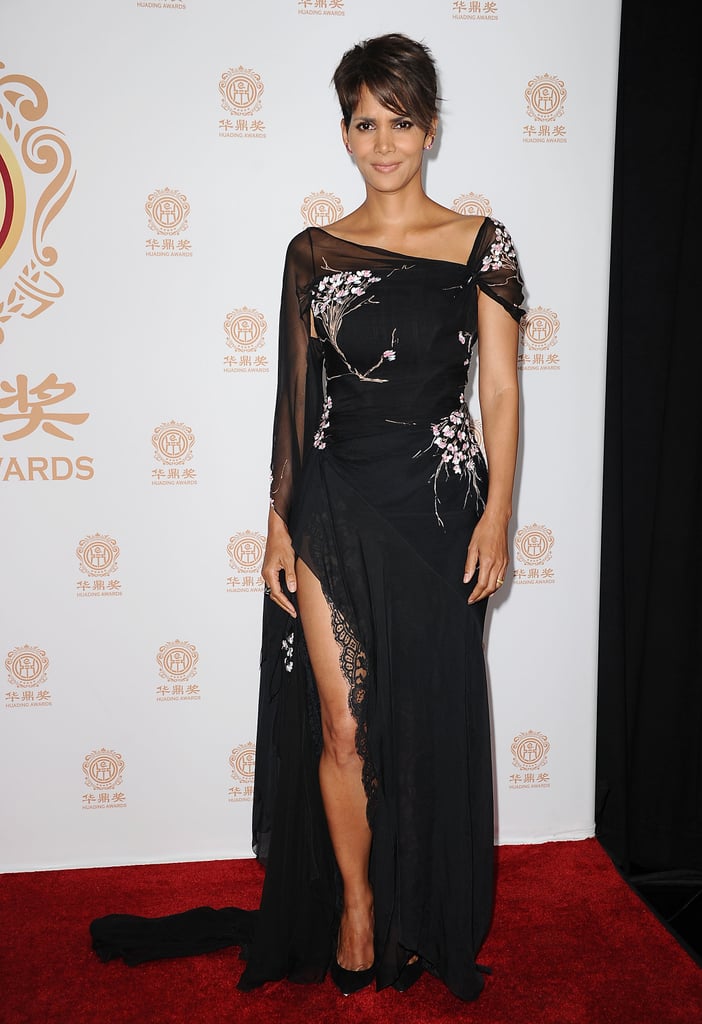 She can rock avant-garde silhouettes that come straight off the runway, like this ethereal Elie Saab couture number.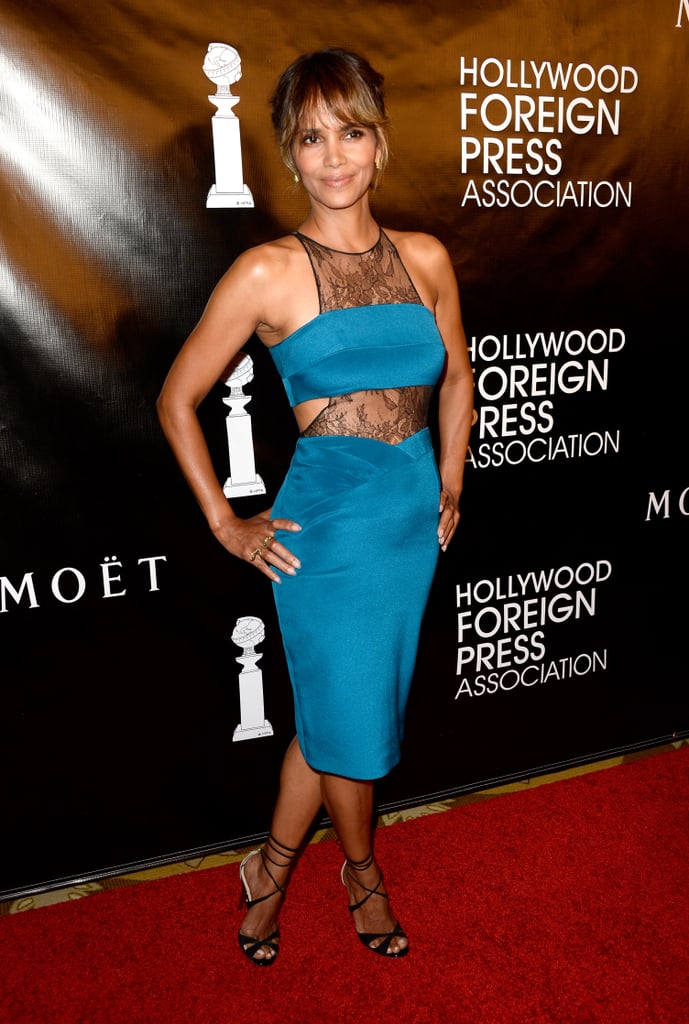 She has no problem showing a little skin on the red carpet, like this cutout number she picked for the Hollywood Foreign Press Association banquet in Aug. 2015.