ADVERTISEMENT ( more slides)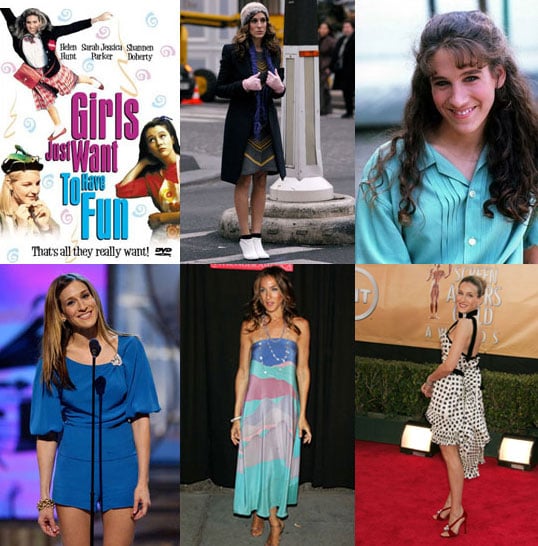 A big faboo birthday wish to one of my favorite style icons: Sarah Jessica Parker! She is turning 42 today and though she has clearly grown up she is as fun and youthful as ever. She had me hooked with Girls Just Want To Have Fun, but solidified her role as a fab icon as Carrie Bradshaw in Sex and the City. She is still rocking it out with her Lovely fragrance and her newest news: her clothing line called Bitten.
SJP knows her body and her occasion, always dressing appropriately for both. She is not afraid to play with color and accessories; she also mixes up her beauty and hair. Does anyone else love that scene in SATC when she was in Atlantic City with her short blond curly bob wearing a cotton candy pink hoodie and a blue smoky eye? That is one of my favorite SJP moments. Here is a birthday tribute that is colorful and cheeky - just like our birthday gal. Have a happy one SJP!
For a huge SJP gallery,