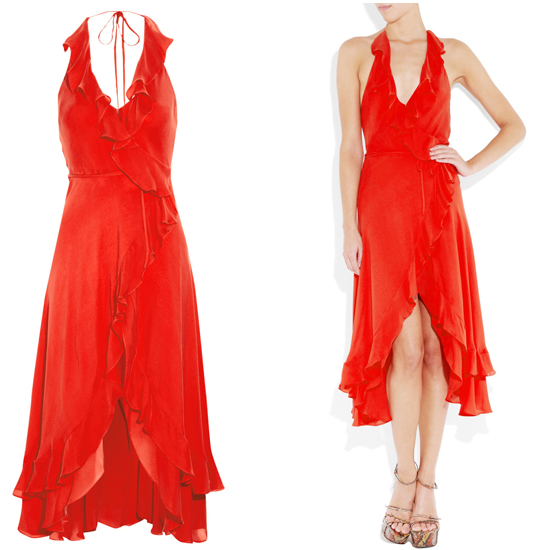 The Piece
:
Haute Hippie Take Me Now Dress
The Investment: $475
Why We Covet: If there is one thing every woman should do at least once in their life, it's have a steamy night of salsa dancing whilst wearing a sexy, wispy, ultra feminine, RED, dress. And we just found that perfect dance-until-sunrise dress in the form of this silk dress aptly named "Take Me Now." We think we just might.
Check out other items from our Covet List!