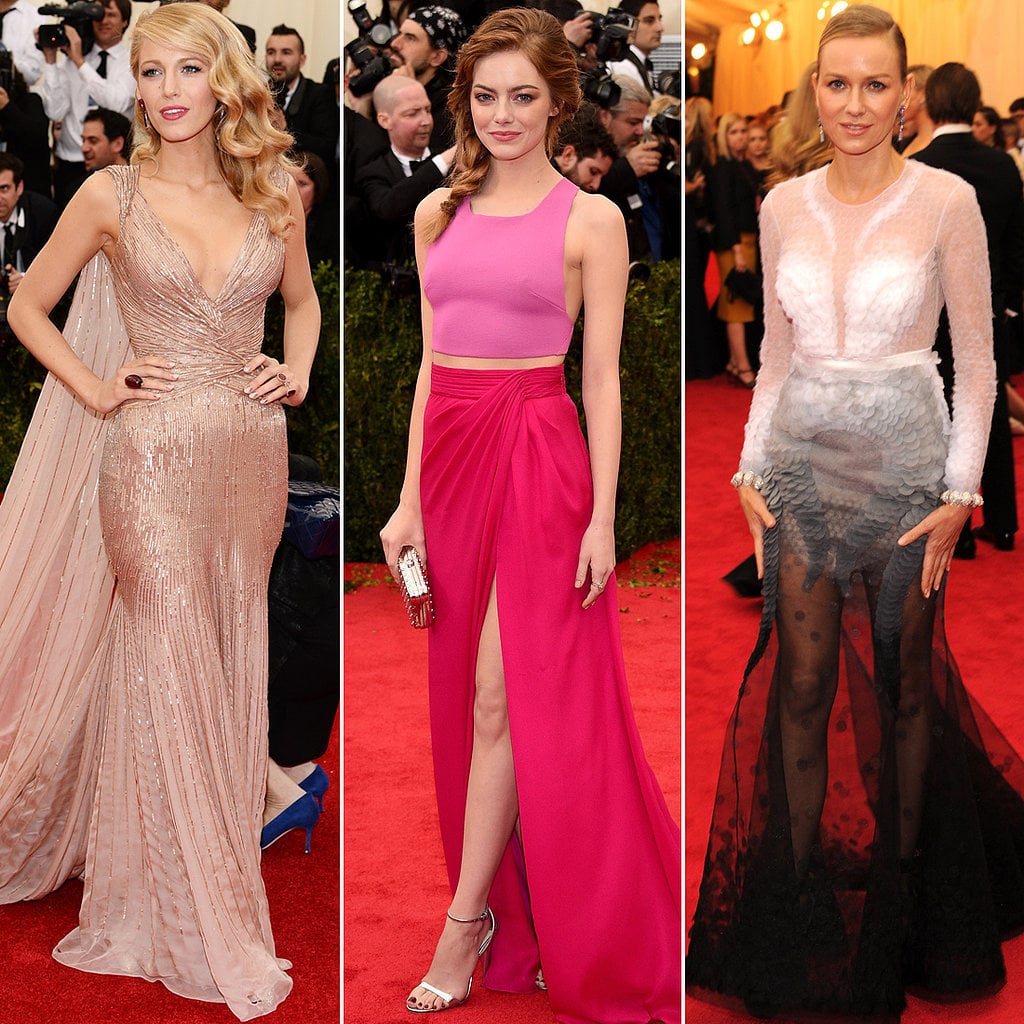 Of course, the pinnacle of the entire event is the fashion. Which gown glowed the most? Vote in our best dress poll [1].
If you ask us, though, we'd say the dress Suki Waterhouse wore [2] pretty much won the night.
This year, we saw scores of scintillating crop tops [3]. Which was your favorite?
Who knew couture could be so sexy? While many stars opted for timeless elegance, these women turned up the sex appeal [4].
That was just a warmup. Now it's time to scroll through every look from the night [5].
You're going to want to zoom in on all that incredible hair and makeup [6].
And really, what better way to accentuate all those gorgeous dresses than with that famous staircase at the Met? It made for plenty of jaw-dropping stair shots [7].

Don't forget the gents! This year was chock-full of hot guys, so we obviously made a poll so you can help us pick a favorite [8].
You'd be surprised by some of the first-time attendees. This was the first Met Gala for Rachel McAdams [9], as well as Margot Robbie [10], the stunning Lupita Nyong'o [11], and fresh-faced Kendall Jenner [12].
Others, like Allison Williams [13] and Kim and Kanye [14], attended for the second time.
And then there were the Met Gala veterans. Matt Bomer has been plenty of times before, and tonight he proved to be a very handsome staple [15]. With Joshua Jackson [16] by her side, Diane Kruger [17] attended her fifth year at the Met Gala [18], and Naomi Watts's solo appearance [19] brought her total to seven.
On that note, there were a ton of hot power couples out there tonight. Vote on your favorite [20], because we're having a lot of trouble deciding on our own.
Or, if you just want to scroll through all the hot couples from the night [21], we've got that too.

There was a lot to take in. Including the fact that there were quite a few Disney look-alikes [22].
And the fact that some of the chicest moments happen behind the scenes. We're just lucky enough to catch a glimpse on Instagram [23].
Underneath all the serious fashion, other celebrity candids [24] proved that it's mostly a lot of fun.
And, when you're tired of everything else, you know you can drool over every single shoe and accessory [25], and start planning your shopping splurges accordingly.