Honor Runway Fall 2012
Honor Fall 2012
ADVERTISEMENT ( more slides)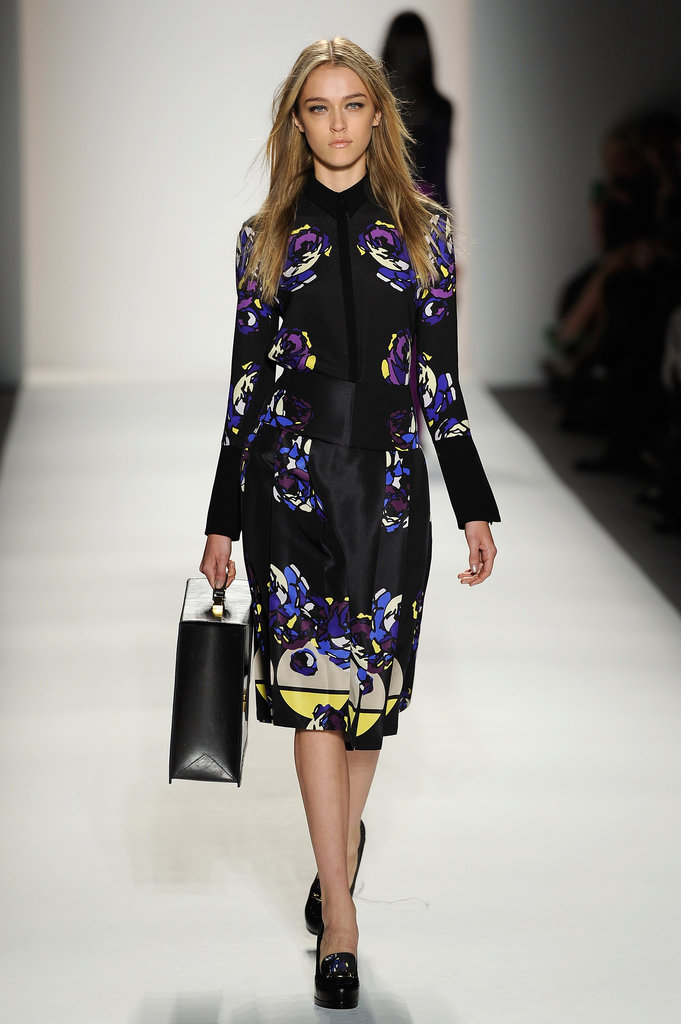 >> It's fitting that David Bowie's
"Oh! You Pretty Things" would be playing during Giovanna Randall's Fall 2012 Honor runway show. Not only were Alexa Chung and Shailene Woodley sitting front row, but the clothing coming down the catwalk was nothing short of lovely. Silhouettes were streamlined, femme, and totally unfussy in a lush palette of printed silks, patterned sheers, blanket-striped wools, and laser-cut organza. "It's a love story between a preppy boy and exotic Argentinean girl,"
Giovanna Randall explained
of the mix. "The merging of two worlds — very refined and earthy with tapestry prints, and a modern take on art deco."