How to Find Fashion Items
See It, Want It, Find It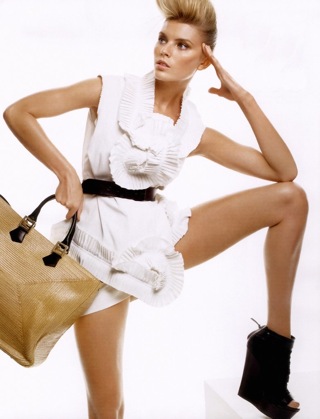 How many times has this happened to you? You're out somewhere and unexpectedly fall madly in love with something someone is wearing — be it a pair of amazing caged booties, or a sweet top that would go perfectly with your new jeans, or knockout chandelier earrings. You're too shy to ask them where they got it, or worse, they walk away before you even get the chance. Fret no more ladies; I have a master plan for these situations. And it's worked for me!

To hear my Fab tip, read more.
I fell in love with this darling Love21 Silk Checkered Top ($25) while on a recent trip to an amusement park. I was waiting in line for a ride when I spotted a random girl wearing it with black skinny jeans and tan sandals. I wanted so badly to ask her where she got it from, but she was too far, and I didn't want to shout. What to do? I grabbed my phone and quickly jotted down descriptions of the blouse: sweetheart neckline, silk, buttons, cream colored. Right when I got home, I went to ShopStyle and typed "sweetheart silk buttons" in the search box — voila, the top was there! Sure, this method won't work unless the piece is online, but it's worth a shot.