If shopping is war, then sample sales are some kind of guerrilla training exercise. Only the strong survive. Because at their worst, sample sales can be something of a disaster. They're crowded, they're hot, shoppers feel the incomparable pressure of knowing there is absolutely no return policy. But at their best, you can walk out the doors with last season's adorable LBD at 75 percent off. So we'd say it's an even trade-off.
Fortunately for you, we've been in the trenches and lived to tell our tales. So when you receive the email alert that your go-to brand is unleashing a sample sale upon your city*, arm yourself with these essential strategies.
*Note: we find these tips to be helpful at vintage boutiques, consignment shops, yard sales, trunk shows, discount stores, and any general space where there are large quantities of women and a significant margin of discount.
Source: Shutterstock [1]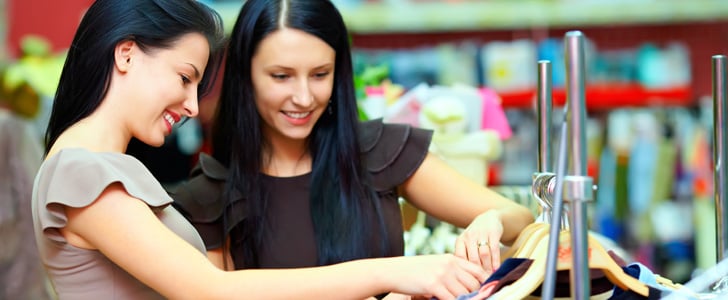 Bring a Friend: Some sample sales will go so far as to confiscate phones before entering (we're looking at you, Mr. Louboutin), so having a buddy on hand, especially when mirrors are hard to come by, will serve you well.
And Make New Friends: This rule goes beyond the general "do unto others" credo. It's good karma to point others in the right direction, and if you're kind to the salesperson, they may lead you to those adorable printed blouses hidden in the back corner.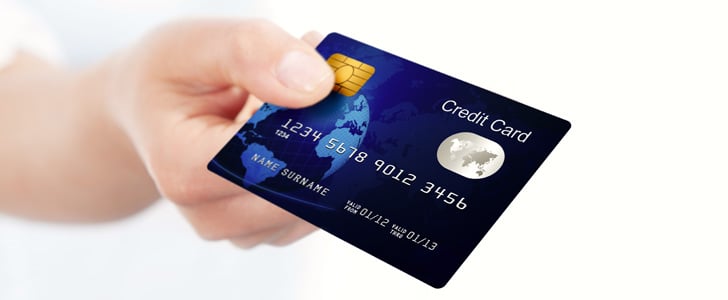 Carry Your Credit Card: 'Twas a time when cash-only policies kept your spending in check; those days are (mostly) long gone with a credit card swipe just an iPhone away. Yes, there's an app for that [2].
Wear Pockets: Again, checking your bag at the door means keeping your credit card on your person. Better to have it safely stowed than to wave it around or leave it unattended (we'd say the same for any children you may ill-advisedly decide to bring along).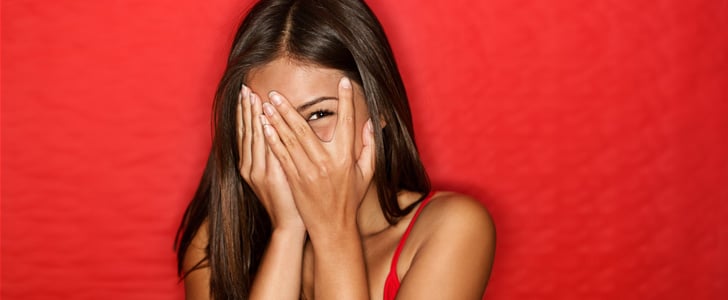 Check Your Shame at the Door: If there's a private changing room, consider yourself lucky. If there isn't a line out the door to get into said room, consider yourself #blessed.
Don't Layer: This is advice coming straight from a woman who has had her sweater (her own, personal, well-worn sweater) torn from her hands when she placed it down on the crowded table. Wear what you need, and leave the rest behind.
Do Wear Separates: Don't challenge yourself to try on a blouse over a dress or pants underneath it. You'll be glad to have a shirt to try your new skirt on with when all you have to do is remove your current skirt.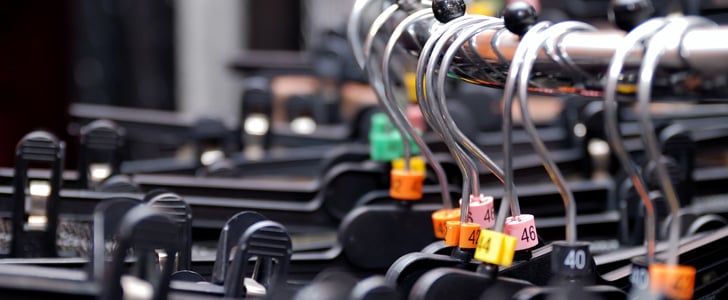 Know What You're Looking For: Strategy is key. As James Allen once said, "The world steps aside for the man who knows where he is going," and at a sample sale, it's best if everyone gets the heck out of your way. If you're looking for sweaters, head to the sweaters. You may get overwhelmed if you try to see it all.
Keep in Mind That They Will Restock: But don't expect the sales staff to tell you when or what will be added to the inventory in the coming days.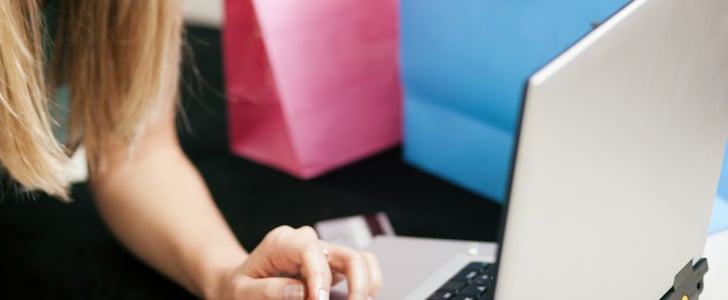 Do Your Research: Yesterday, I stopped by a particularly in-demand sample sale with a co-worker who had one specific pair of shoes in mind. When she actually found them, her victory felt all the more satisfying.
Keep Your Expectations Realistic: If you see a rack of current-season skirts in the corner, know you haven't struck gold. Those pieces are most likely offered at full retail price as a convenience for shoppers. The clothing is nonreturnable, and haggling over imperfections is generally not an option.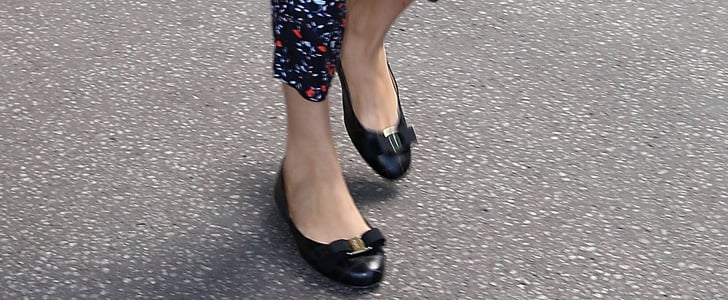 Wear Comfortable Shoes: Yes, there may be a line. Waiting in heels is no fun, nor is struggling to try on strappy sandals without a chair to sit on while you struggle to stand on one foot. We'll say it again: wear comfortable shoes.
And Lastly, Whatever You Do, Do Not Do This [3]: We beg of you.