Every week, we bring you the best shoppable fashion and lifestyle stories from the editors at LifeStyle Mirror. Today we are sharing Taylor Davies' tips on styling Western wear [1].
The French have a unique ability to breathe new life into Americana Western wear. Perhaps it's their vantage point from across the Atlantic that gives an objective point of view on our history, or maybe it's just because they're French [2]. Either way, Chloé, Isabel Marant and Nina Ricci are leading the way on the most stylish of westward fronts. But, of course, no one does true Western wear better than the Americans themselves. You'll find plenty of home-grown fashion from Ralph Lauren, Frye, and Gap that'll easily do the trick.
Like most of the very distinctive trends of the season — overalls [3], animal prints [4], knee-high gladiator sandals [5] — the key to pulling off Western wear is keeping your references subtle. Chloé's long, striped twill skirt [6] goes perfectly with a chambray shirt for a subtle prairie moment, while Gucci's fringed suede bag [7] quietly complements a men's gingham shirt from J.Crew [8].
Coachella [9] is a well-timed excuse to give this trend a try with rugged leather boots, breezy linen tops and plenty of hats. City-dwellers and those averse to all things music festival should feel free to embrace a Western moment in the urban jungle. A swingy, handkerchief-hem dress [10] or a pair of turquoise chandelier earrings [11] work in any setting from Paris to Montana.
Shop below for Western wear that'll knock you off your boots.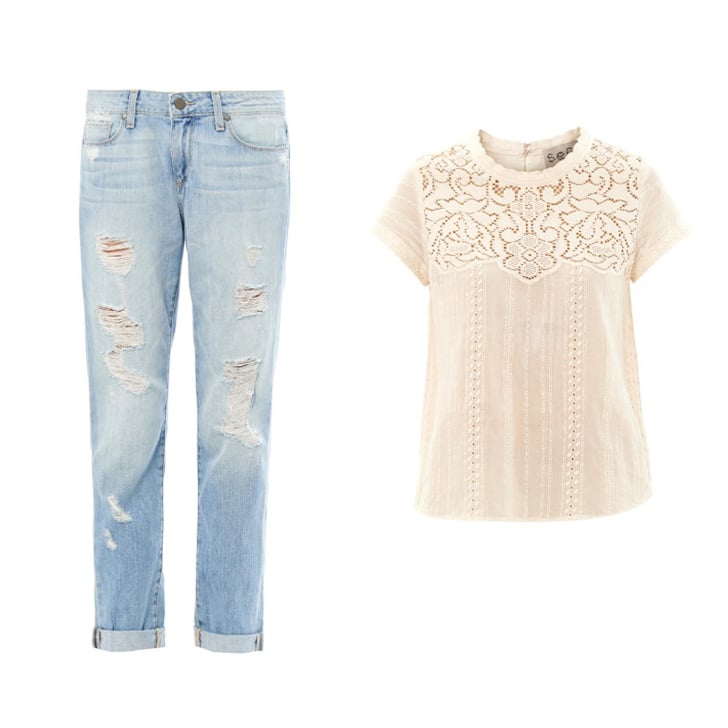 Paige Denim
Tyler distressed boyfriend jeans [12] ($391), Sea
Lace short-sleeved cotton top [13] ($350)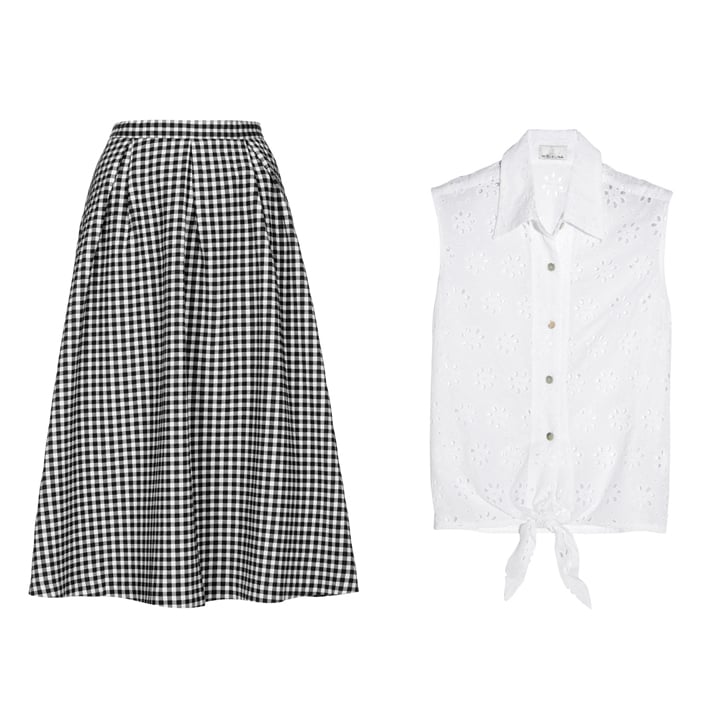 Topshop Gingham Calf Midi Skirt [14] ($96), Miguelina
Nelline broderie anglaise cotton top [15] ($295)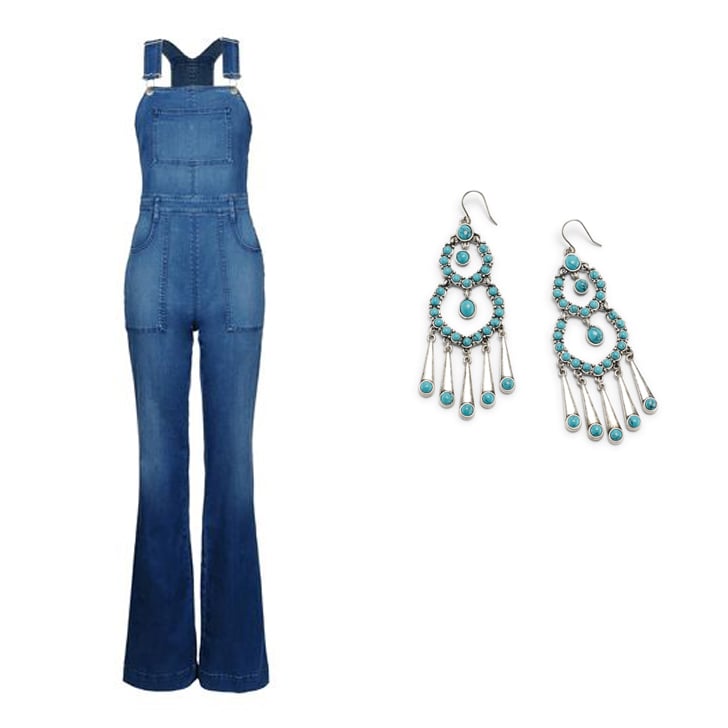 Stella McCartney Denim Dungarees [16] ($834), Ralph Lauren Turquoise Chandelier Earrings [17] ($78)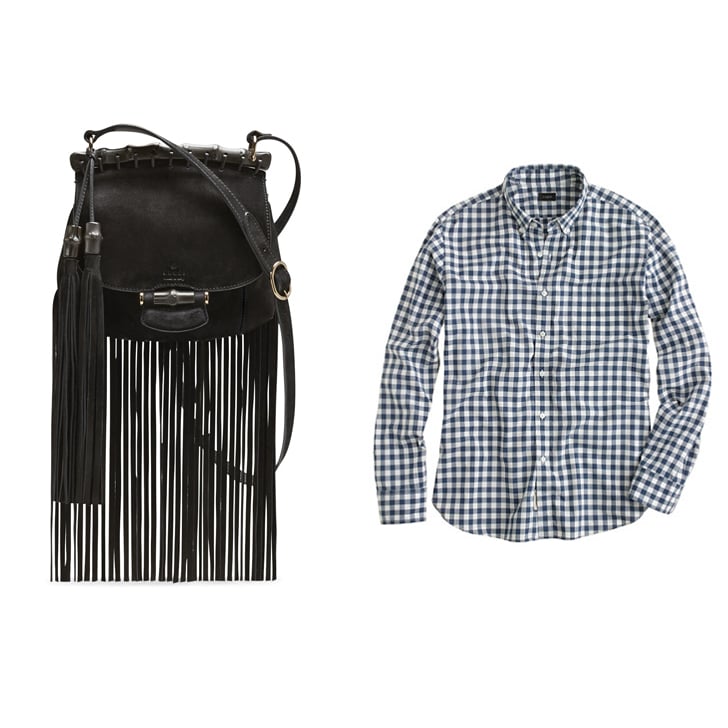 Gucci
Nouveau Suede Fringe Shoulder Bag, Black [18] ($1,950), J.Crew Secret Wash Shirt in Faded Gingham [19] ($65)
See all the stylish pairings here [20], or check out more great fashion stories from LifeStyle Mirror:
The Sandals Everyone Will Be Wearing This Spring [21]
Spring 2014 Color Trends: Blush Crush [22]
Overalls: So Comfortable, but Are They Actually Cute? [23]