Summer [1] may be prime time for breaking out the brights, but if you're not really a color-loving kind of girl, that's OK too. Sure, there are those who can't wait to break out their high-wattage hues when the time is right, but there's no reason you should totally change who you are and what you like wearing just because you think you have to. We call that peer pressure.
Instead of succumbing to a style that's so not "you," take your black and white uniform or your favorite neutral colors and style them up with a little oomph for Summer. Yes, black can feel summery too — just scroll through for 22 street styled ways to make antibrights feel entirely seasonal.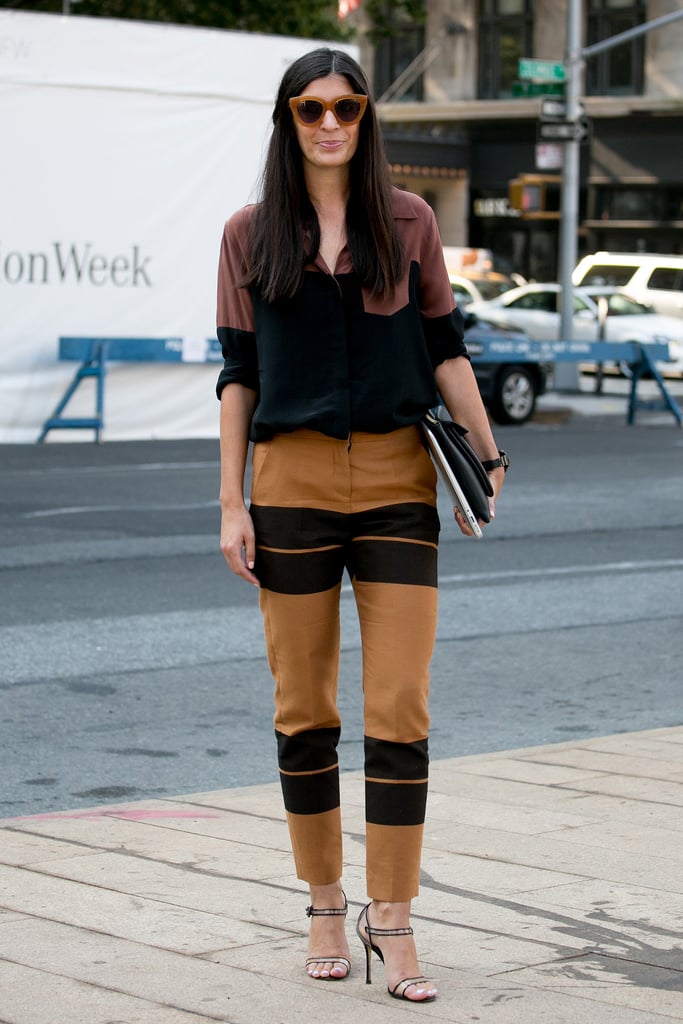 Neutral stripes still pack a Summer punch, especially when you factor in a great pair of sunglasses and a strappy pair of sandals.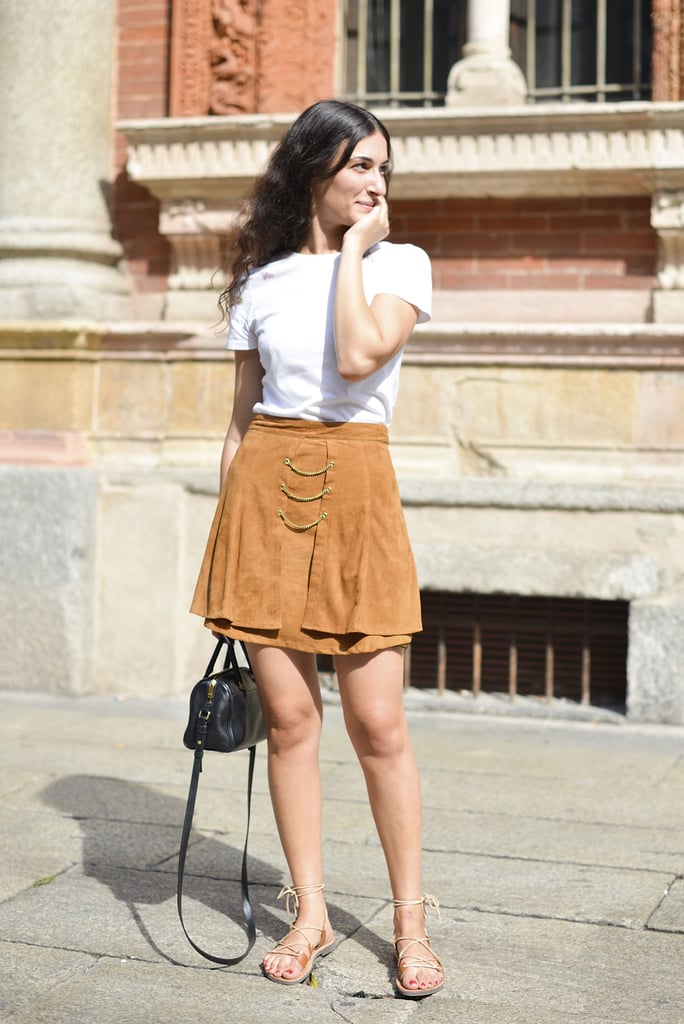 A white tee took the backseat to this '70s-feeling tan skirt — a styling formula you'll want to tuck away for the rest of the season.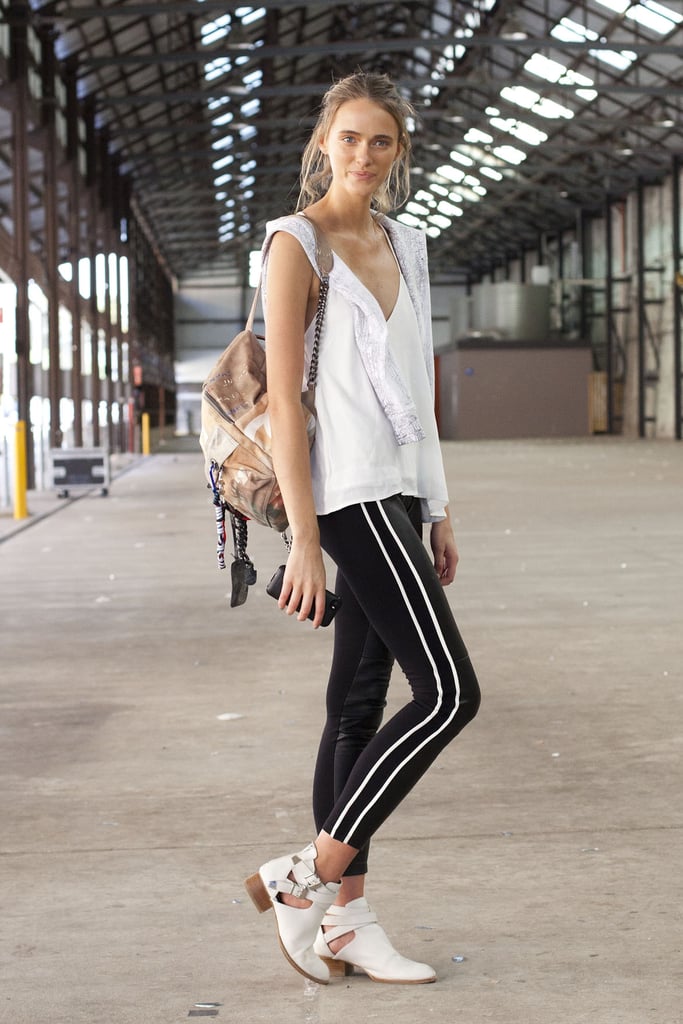 Black pants are totally Summer-appropriate with a light-as-air tank and cool-girl booties.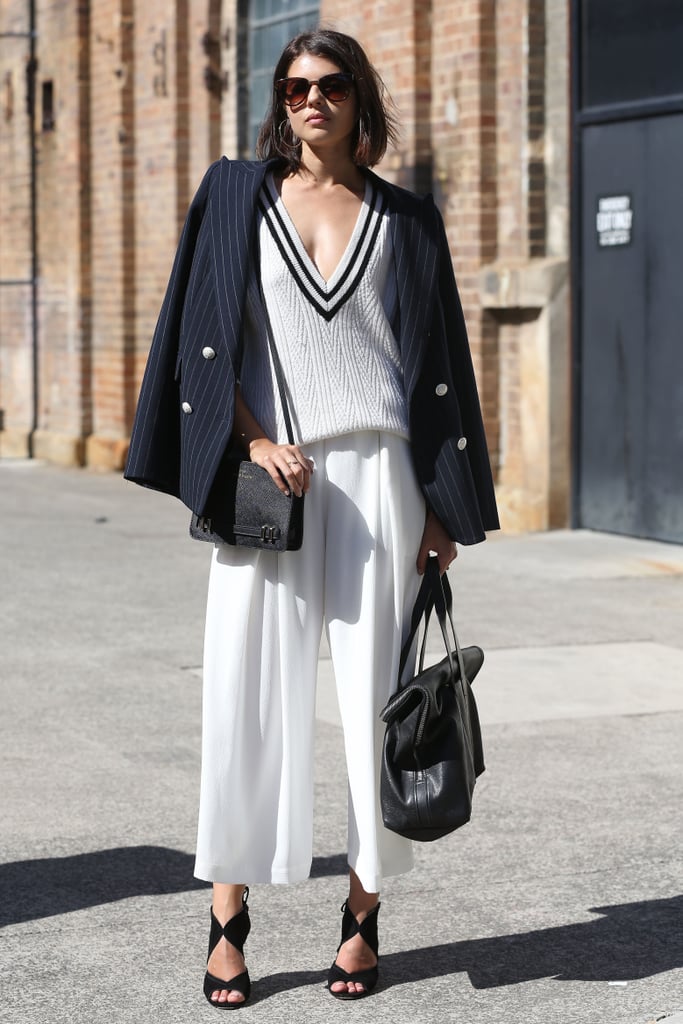 We love the preppy-cool vibes in this black and white look — it's as if the tennis pro got a fashion-girl makeover.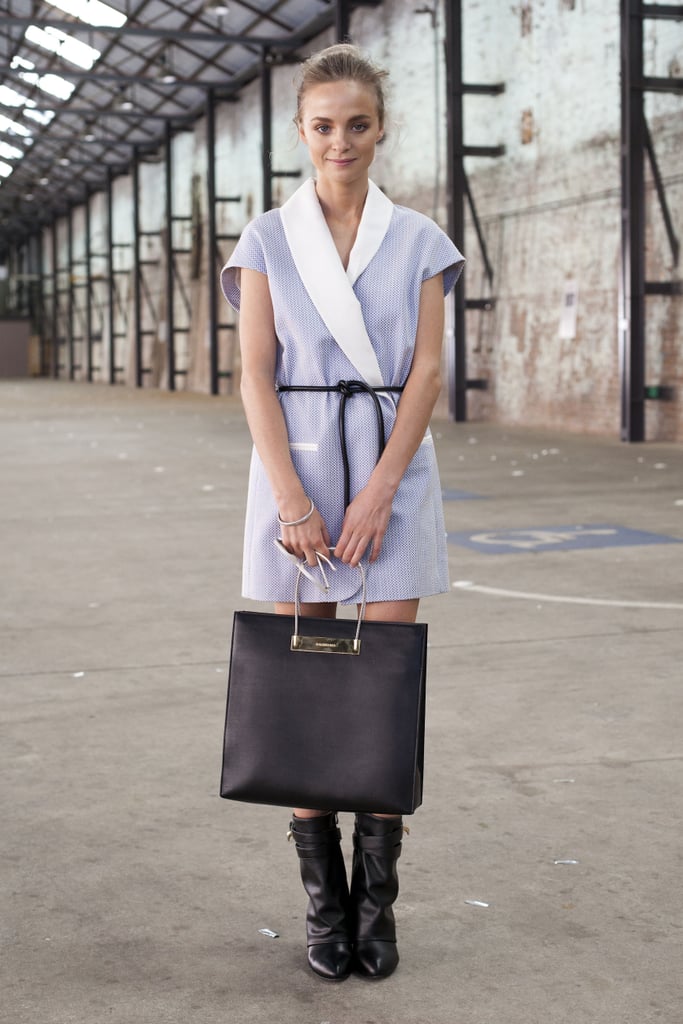 Who needs brights when you have great accessories and know how to style a vest into a dress [2]? It's stylish without trying too hard.
Black and white stripes are bold enough to make a statement all on their own — no rainbow colors required.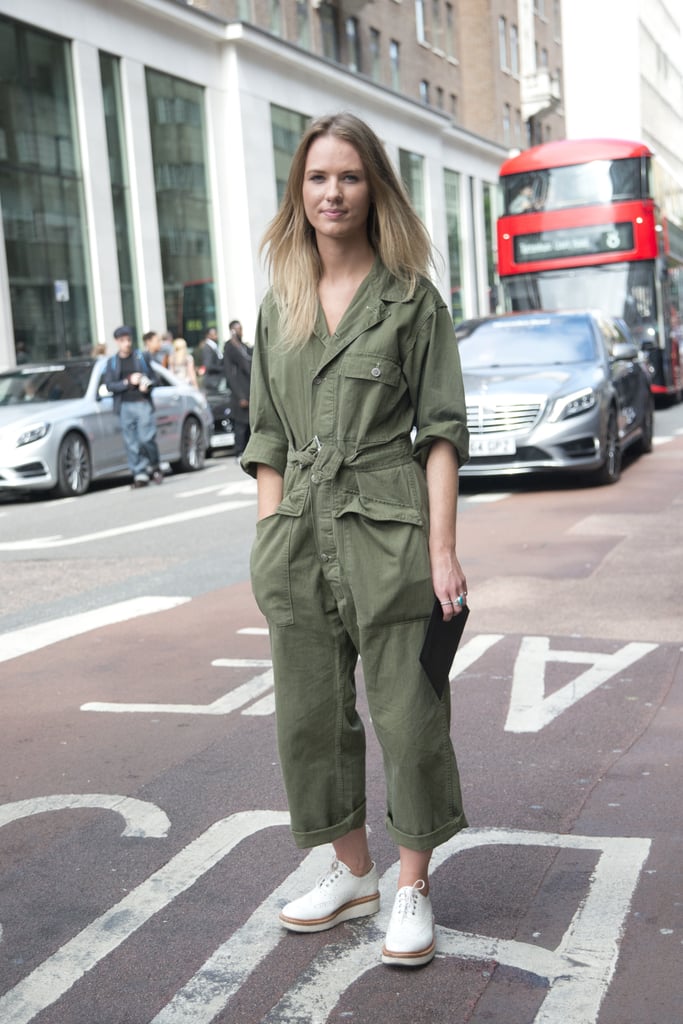 A utility-style jumpsuit means just one-stop to chic, easy Summer dressing.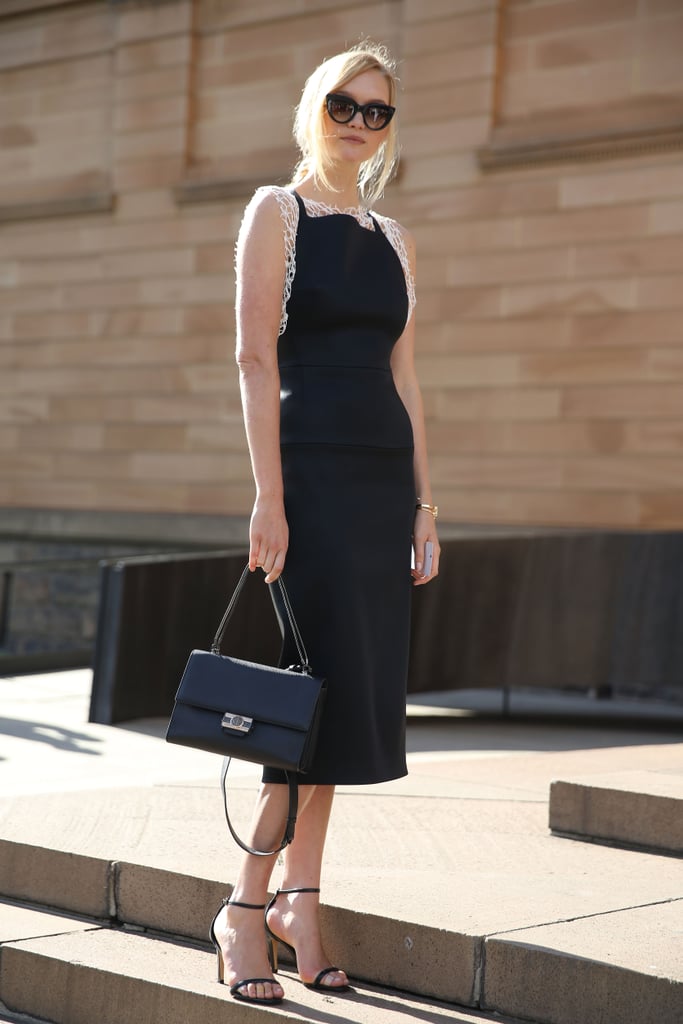 You don't have to rely on pops of color, just let a little white lace peek out from beneath a classic sheath for a little contrast.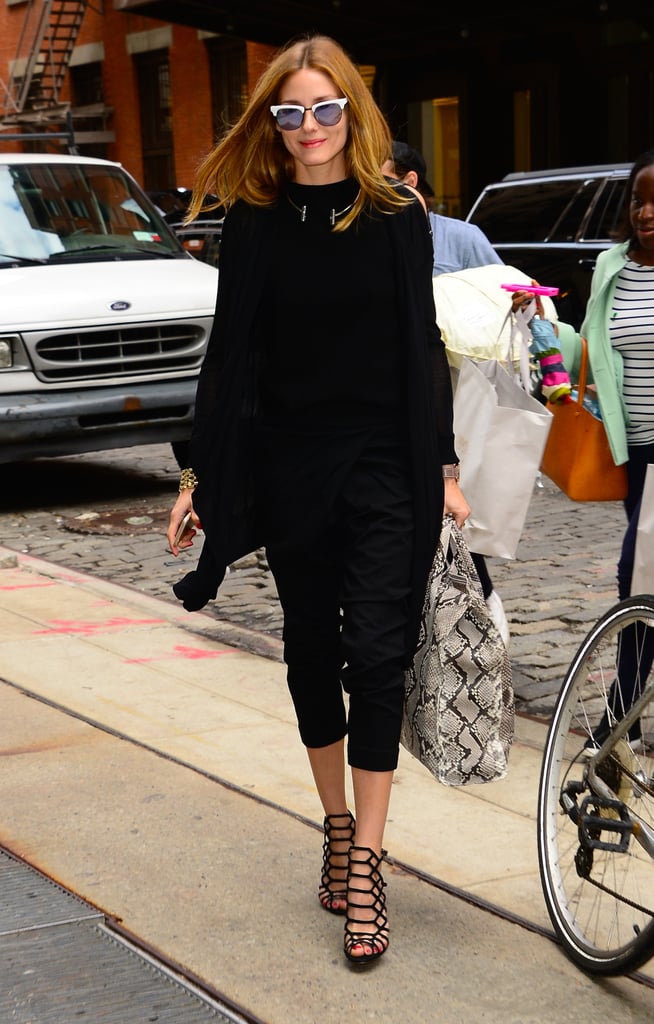 Do as Olivia Palermo does and add interest with your accessories, not your color combos.
This all-black look was primed for Summer with a knotted button-down, a classic jean jacket, and cool cutoffs.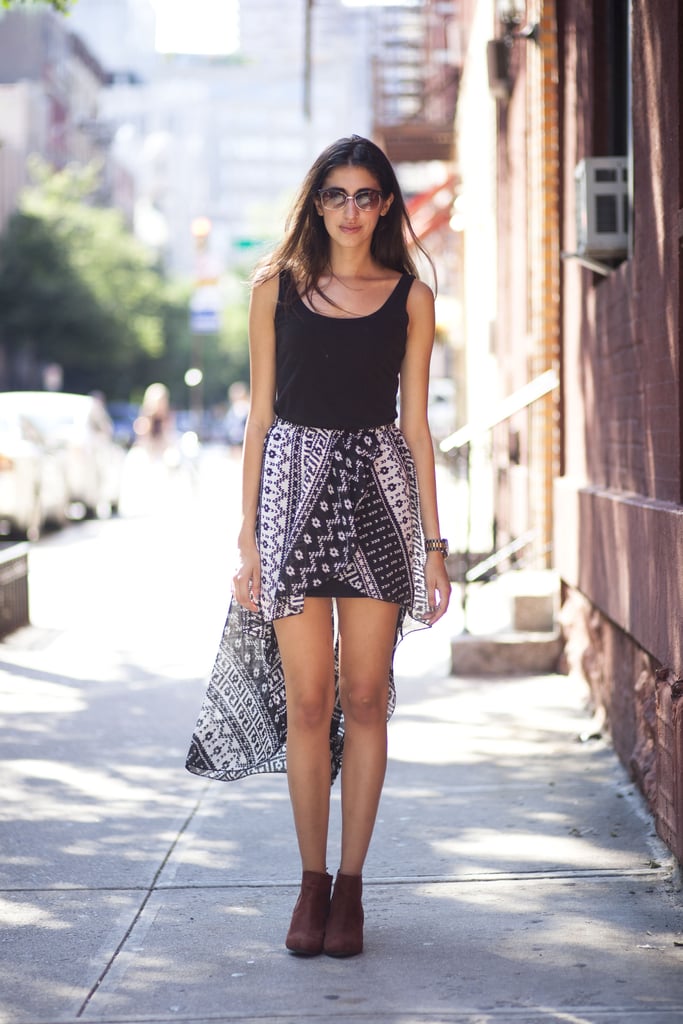 Embrace Summer's breezy cuts while keeping with your darker color palette. This skirt and tank still felt perfect for a hot day.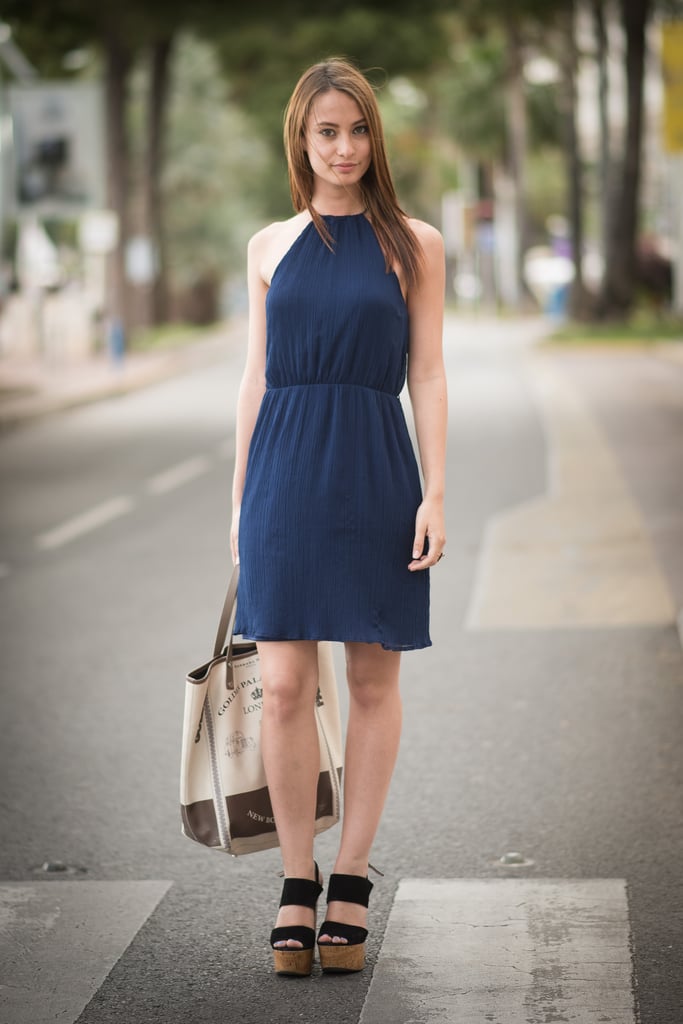 A navy halter dress means you're ready for a day in the sun.
Nothing feels quite so summery as a classic striped look. Just add your favorite neutral sandals and bag to finish.
Neutrals feel just as summery as a pair of bright shorts; they also look infinitely more classic.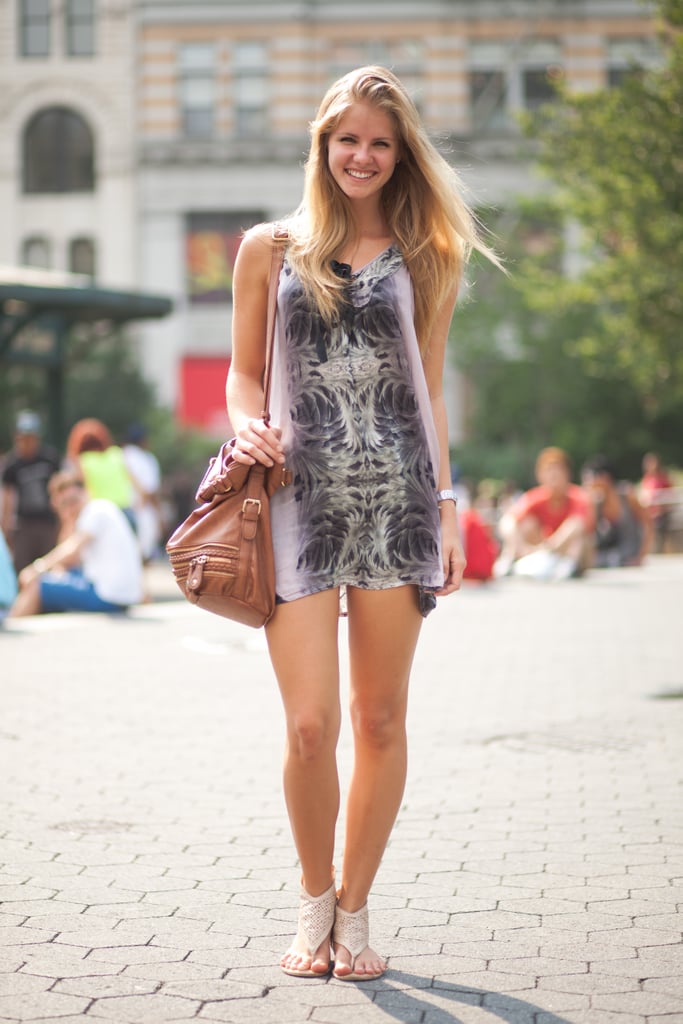 Opt for a Summer print in muted tones for a carefree-cool Summer vibe.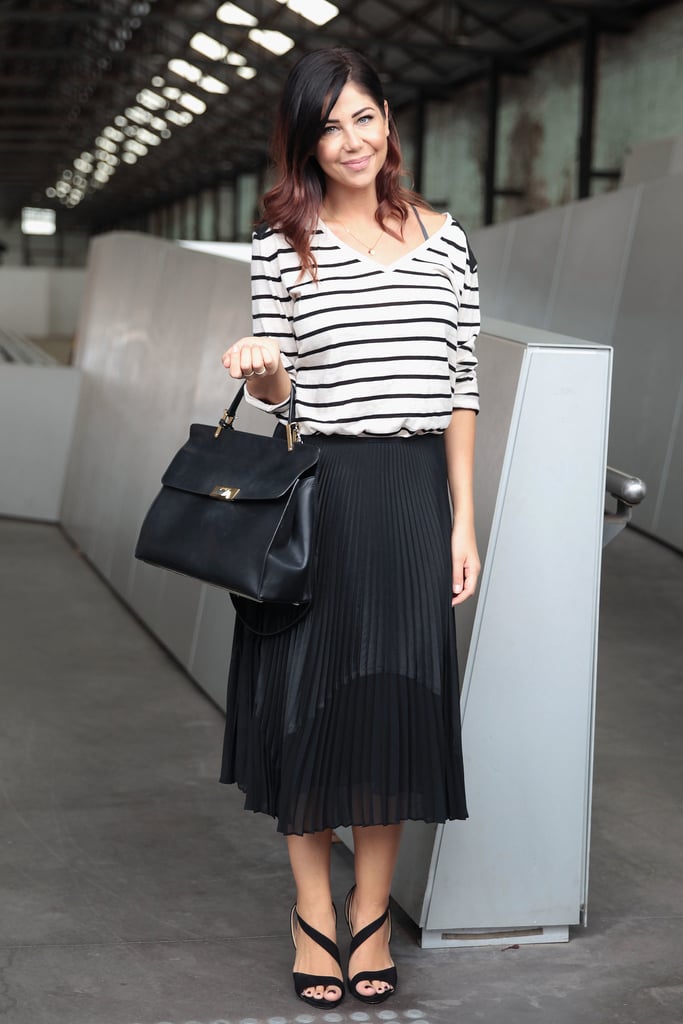 This black and white look is ideal for a Summer day at the office. It's sophisticated and chic.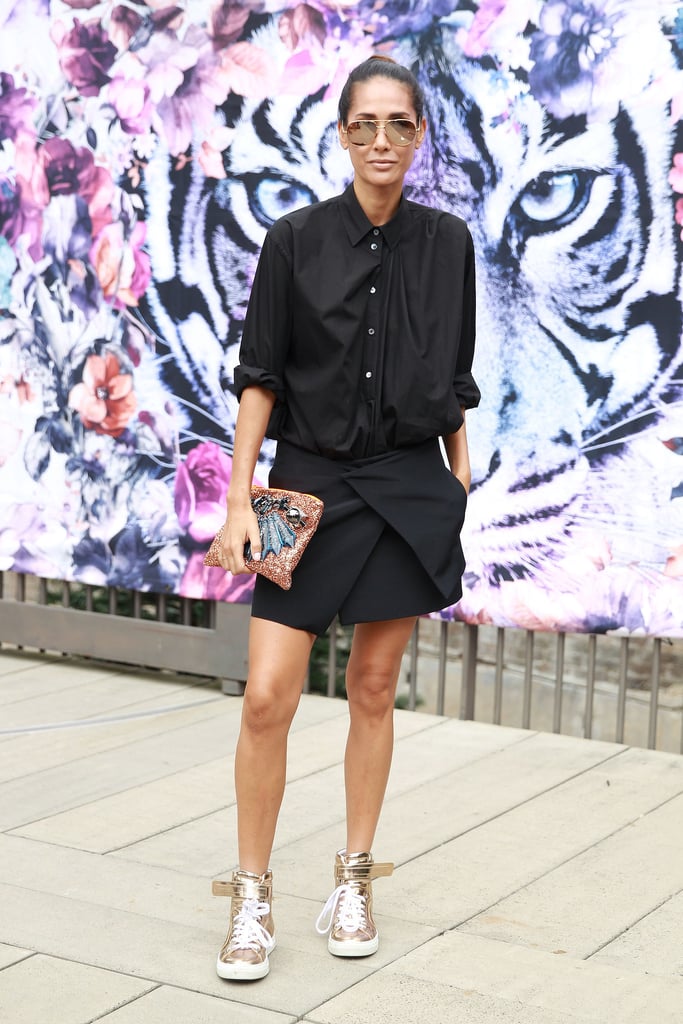 We love these all-black separates teamed with bolder accessories.
Breezy, all-black pieces feel distinctly summery, especially with aviators and a thigh-high hemline.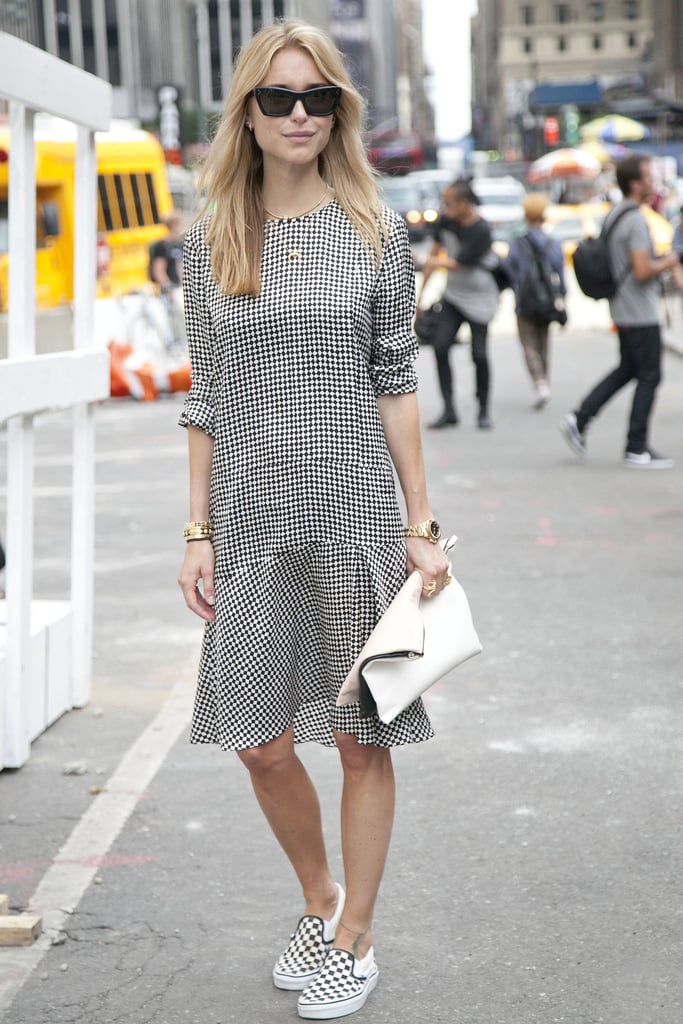 Black and white and cool all over, thanks to a simple dress and a pair of skater shoes.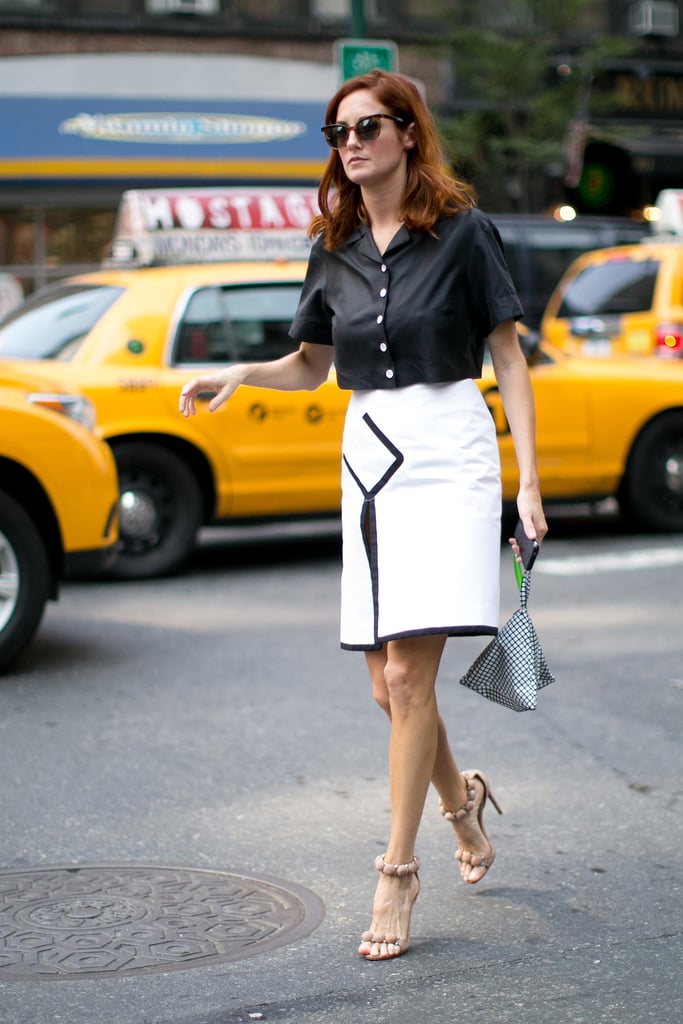 Taylor Tomasi Hill had just the right black and white formula for a sticky Summer day. Keep your top boxy and easy, and add a fresh white pencil skirt for contrast.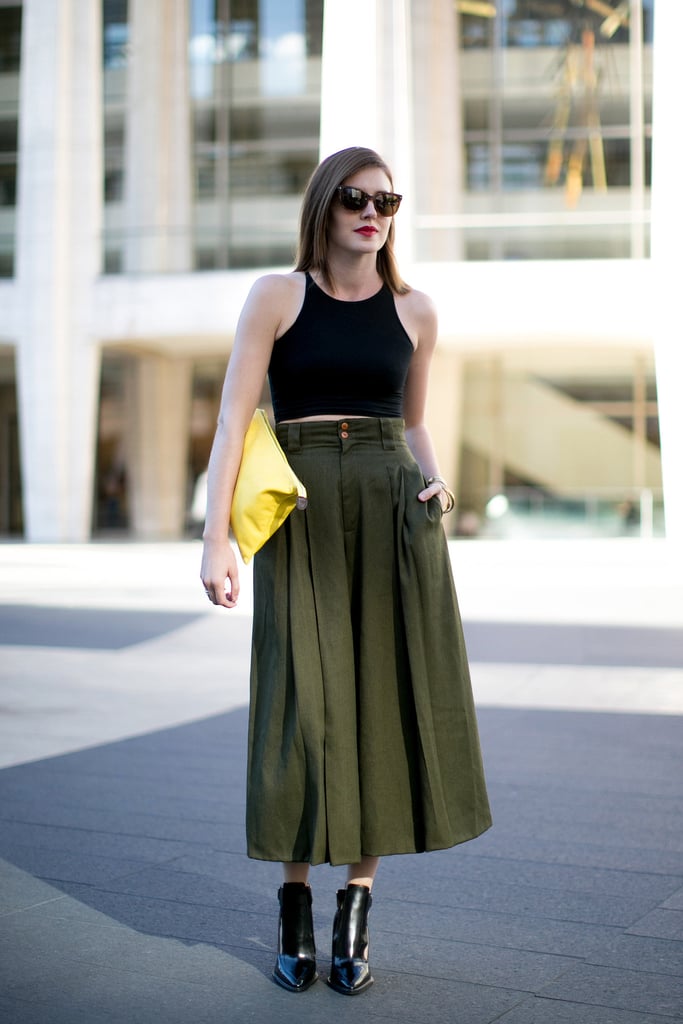 Make your neutral maxi skirts and boots feel Summer ready when you add a crop top.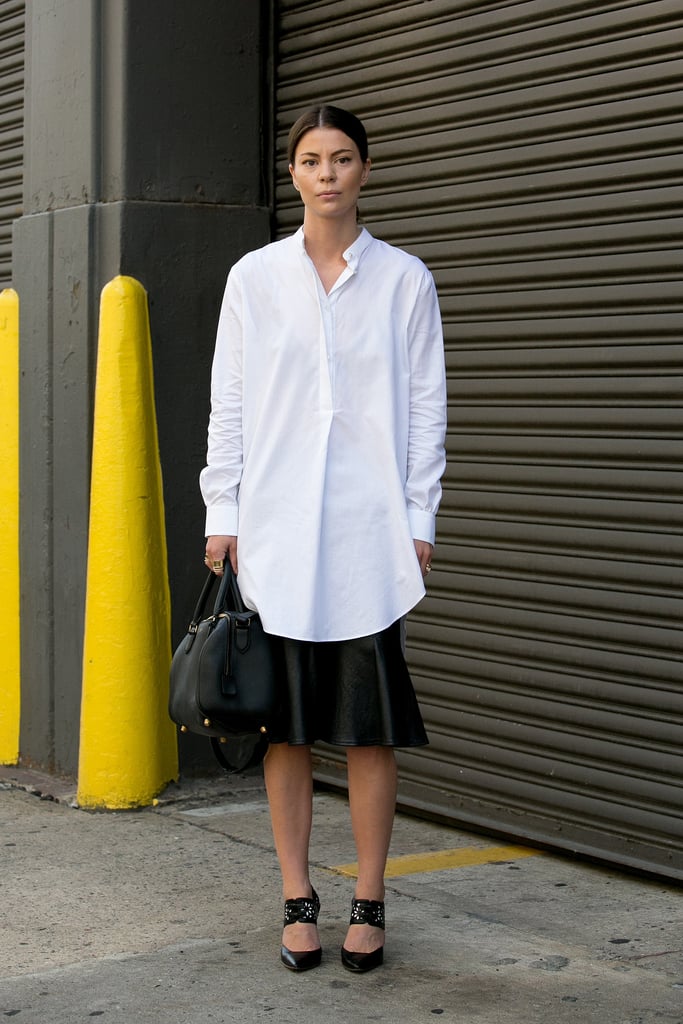 A basic white button-down is our go-to year-round; just make it feel easy with a midiskirt and heels for an effortless office ensemble.