Like the great jeans they're born from, a good pair of cutoffs [1] wields major styling potential. Our Summer is dotted with opportunities to pull out our favorite pairs and wear them with practically anything. For inspiration, we curated something of a celebrity cookbook to keep your '80s flashbacks at bay and inspire only the chicest and coolest cutoff looks. Just scroll to see.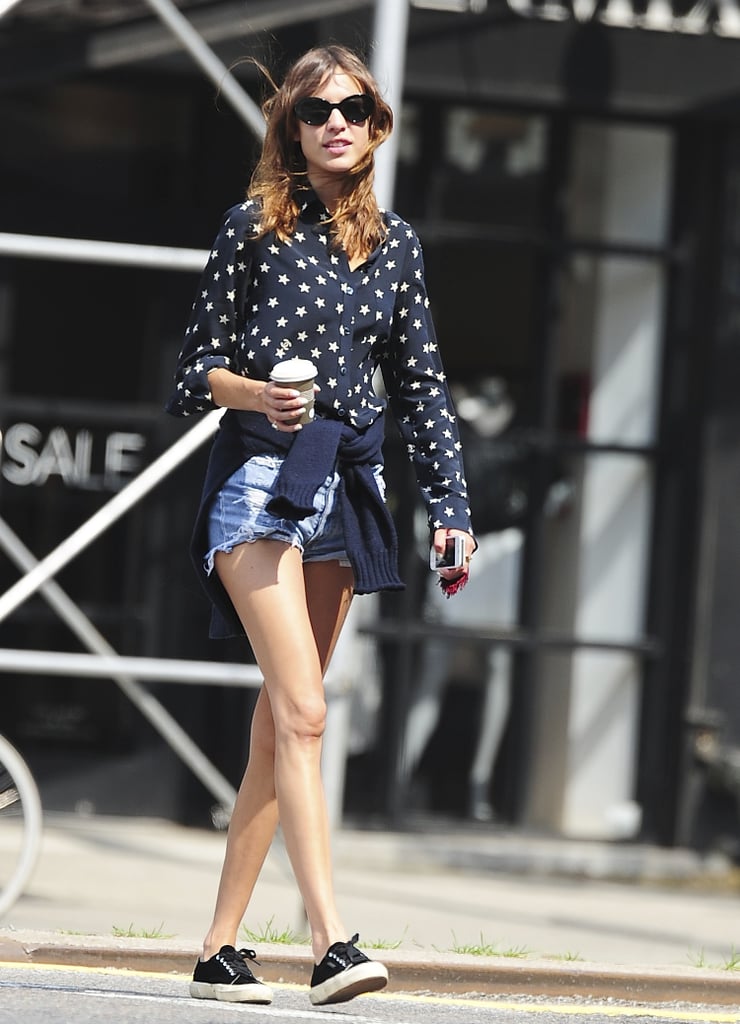 Alexa Chung managed to make her cutoffs feel preppy with a printed button-down and classic kicks.
With a barely-there tank, a baseball cap, and high-tops, Rihanna [2]'s cutoffs look is perfect for beating the heat with a little attitude.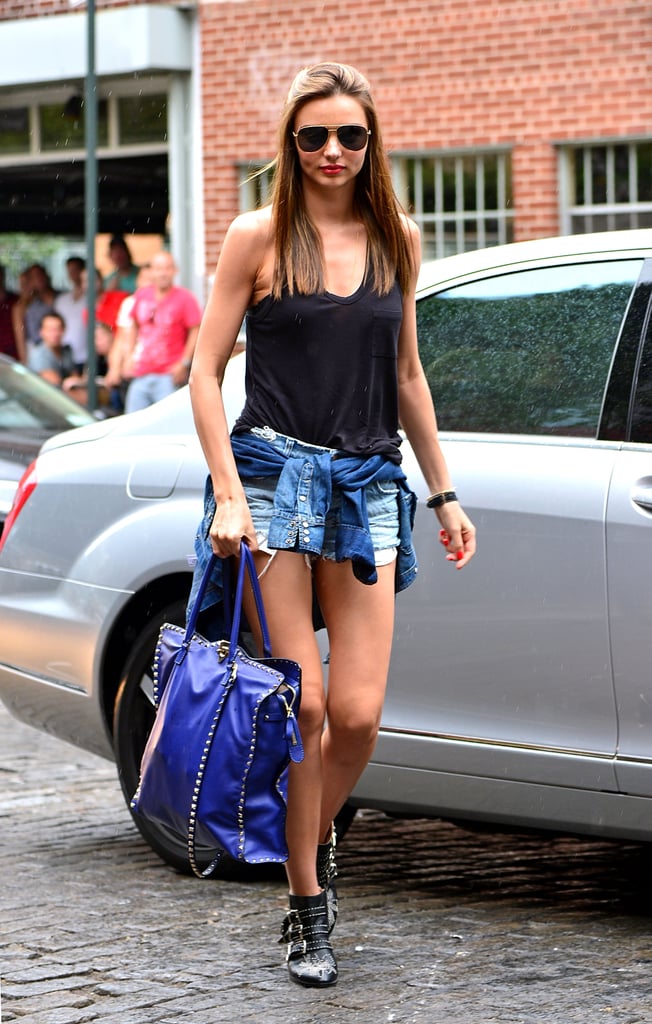 Miranda Kerr [3] nailed another cutoff "do" with cool-girl essentials, like her black buckled booties and a chambray top tied around the waist.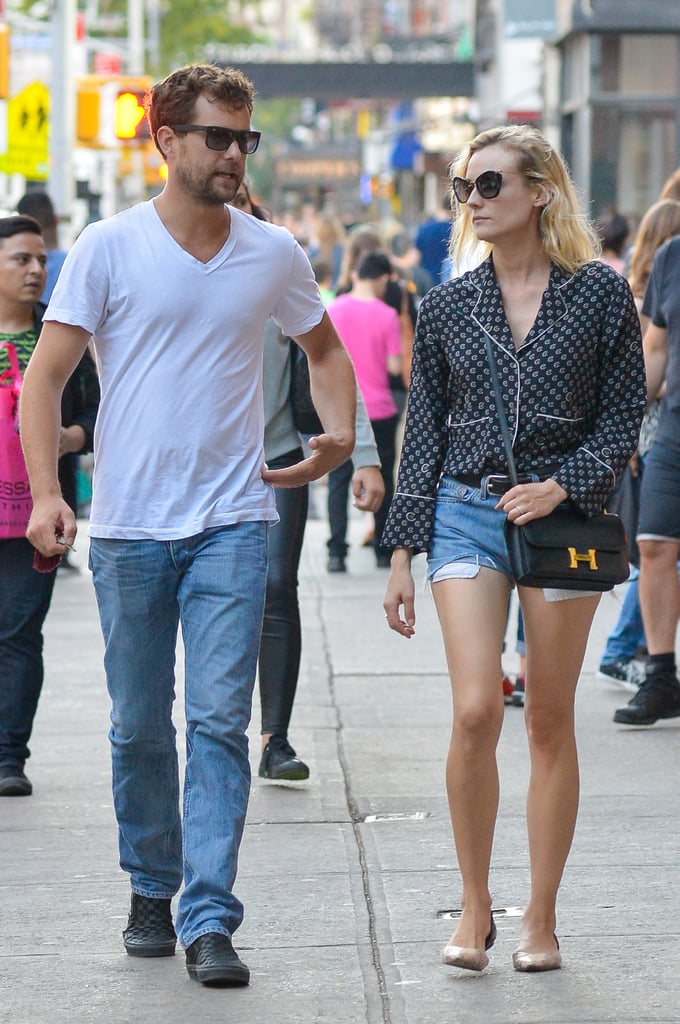 Diane Kruger [4] polished off the Summer staple with a breezy PJ top and a posh Hermes bag in tow.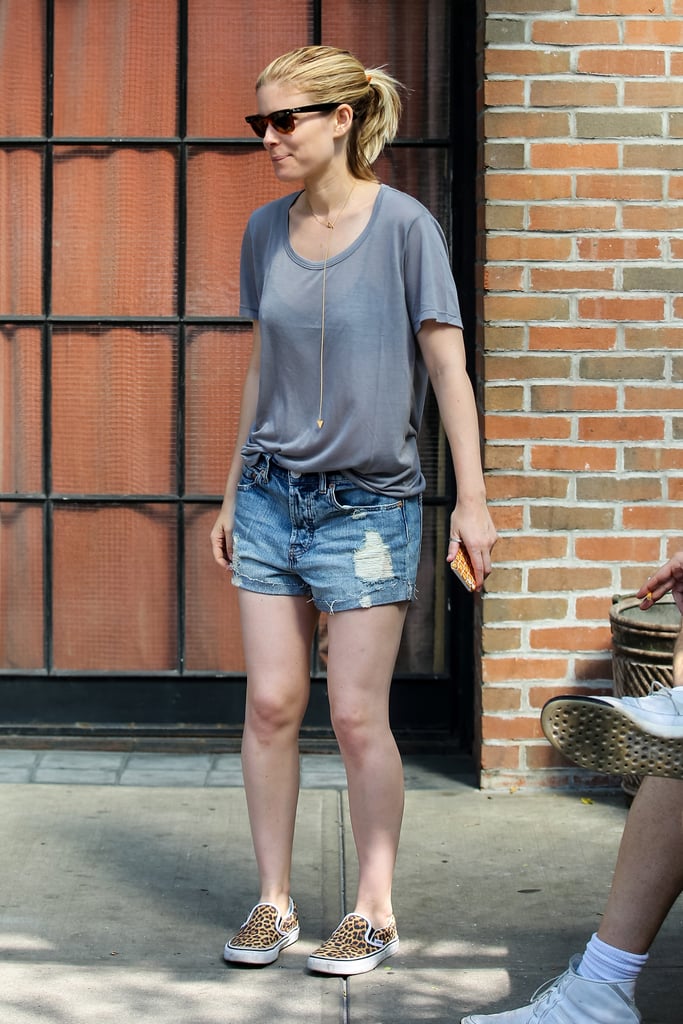 We'd borrow Kate Mara's cool-girl styling for our off-duty days. Just throw on your favorite tee and add skater slip-ons to channel the effect.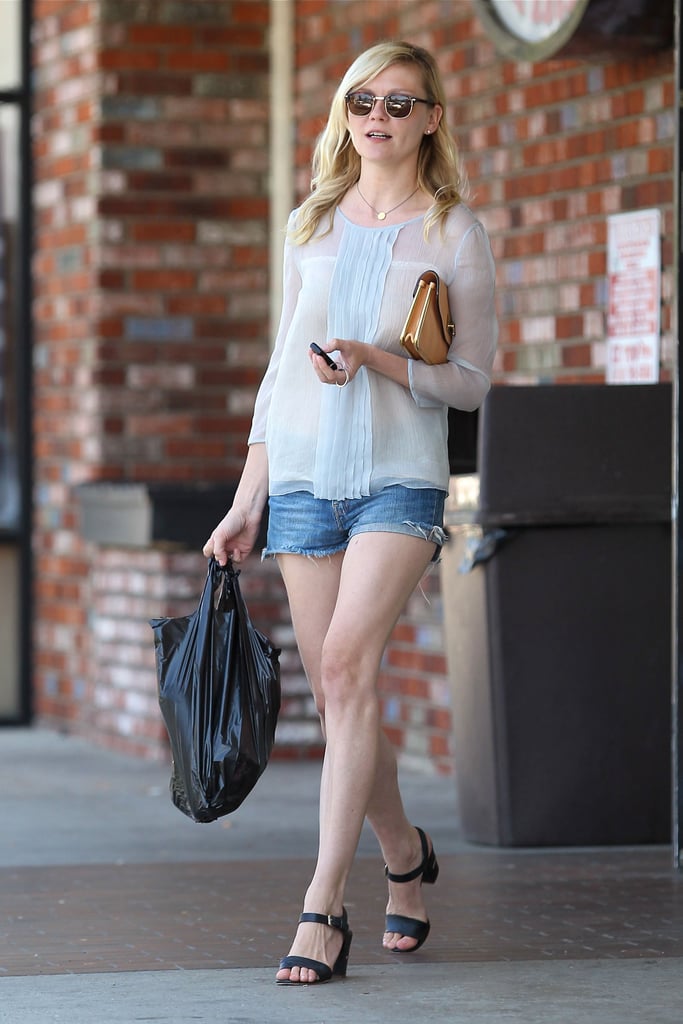 Kirsten Dunst [5] did cutoffs the grown-up way with a ladylike blouse and ankle-strap sandals.
How to Wear Cutoffs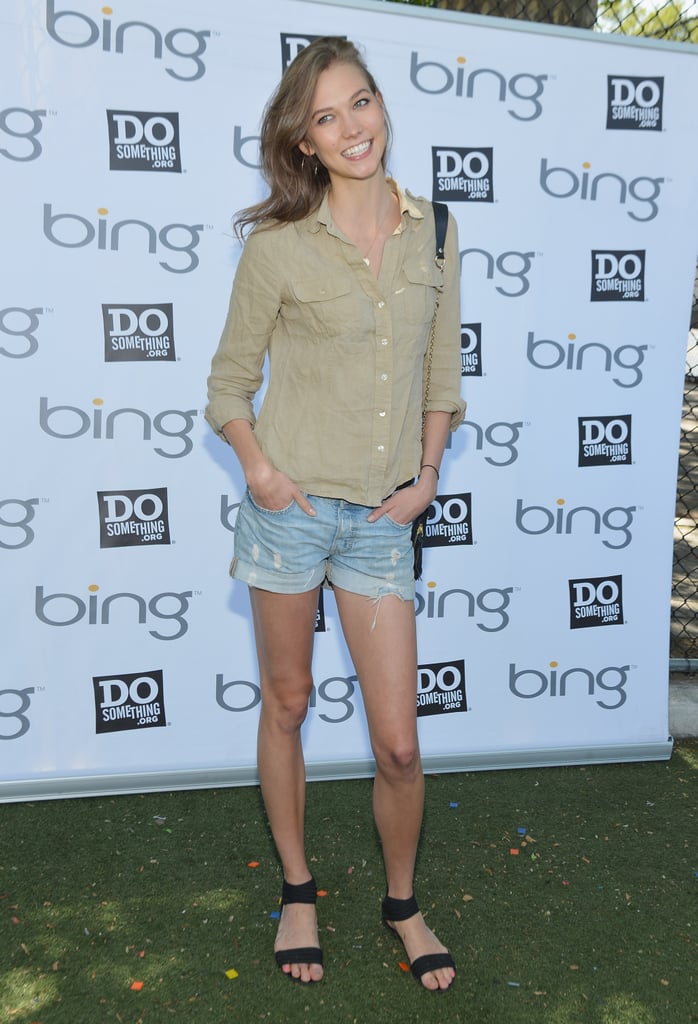 Karlie Kloss took the less-is-more approach in a pair of cutoffs, a button-down and classic Summer sandals.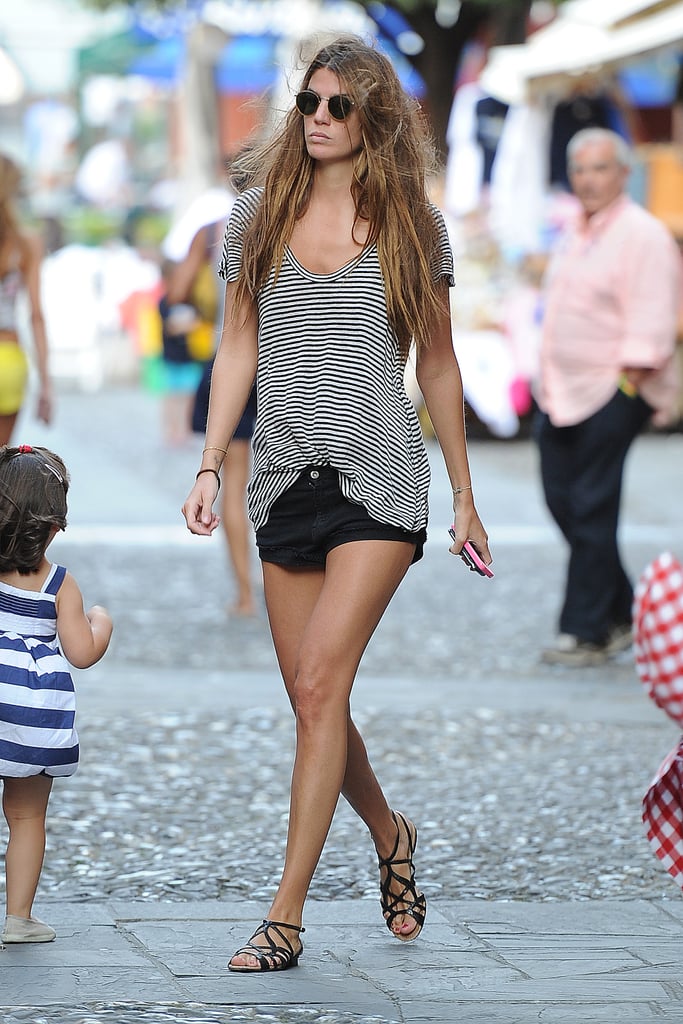 Bianca Brandolini D'Adda was the picture of Summer in cutoffs, strappy (walkable) flats and a striped tee while hanging in Italy.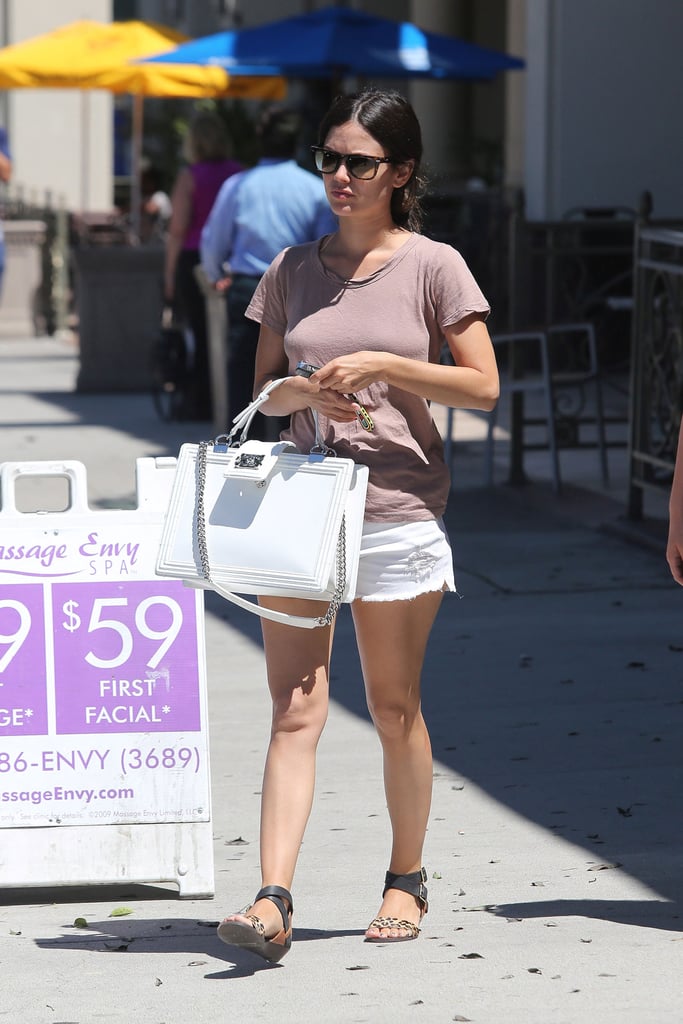 Rachel Bilson [6] slipped into a pair of white cutoffs for a fresh effect against a tan tee and leopard-print sandals.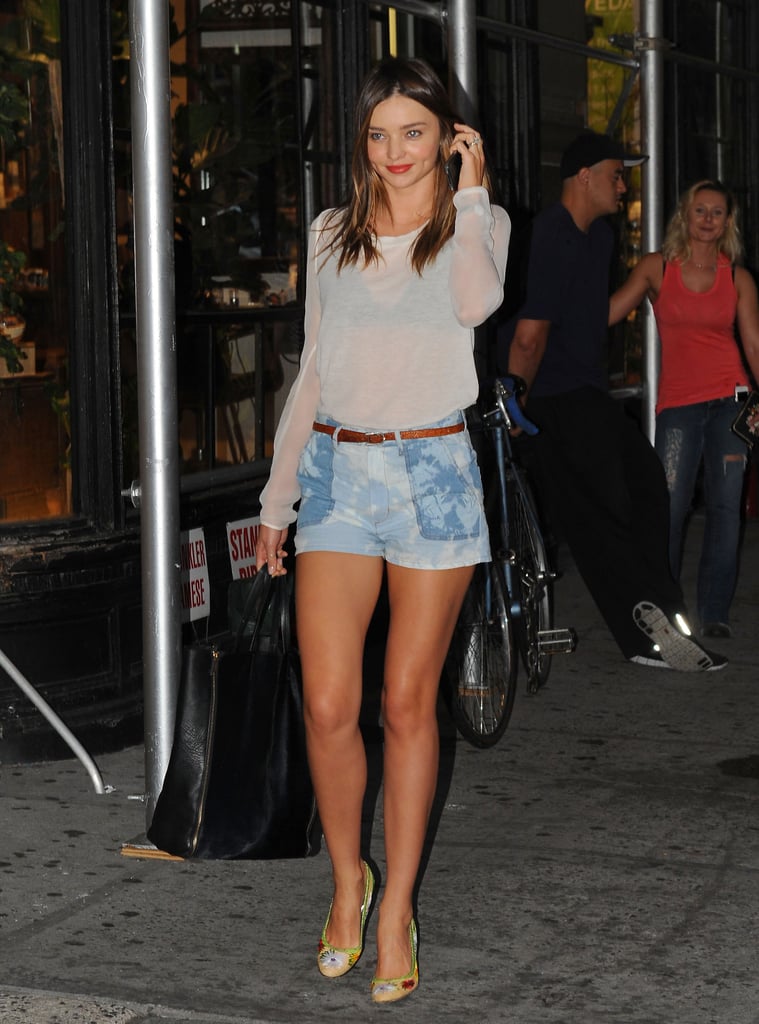 Miranda Kerr [7] proved the denim staple can be a cool counterpoint for a sheer top and heels.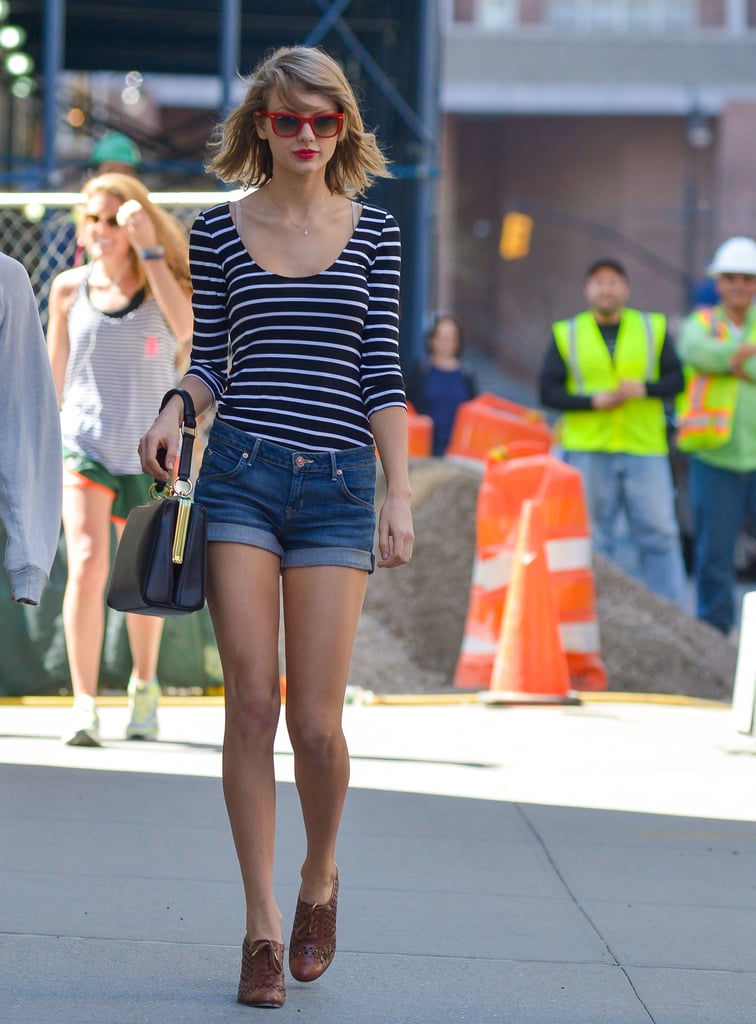 Taylor Swift [8] revamped a pair of denim shorts with a ladylike handbag, classic tee, and walkable booties.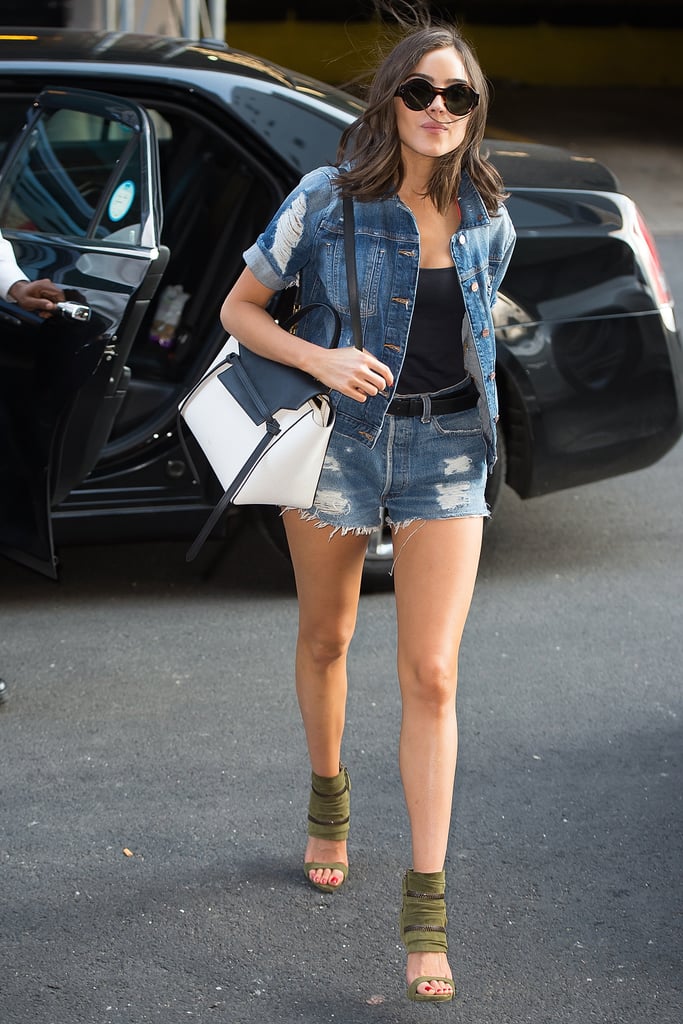 Olivia Culpo added twice the distressed denim, then balanced it all out with a sleek carryall and cool heels.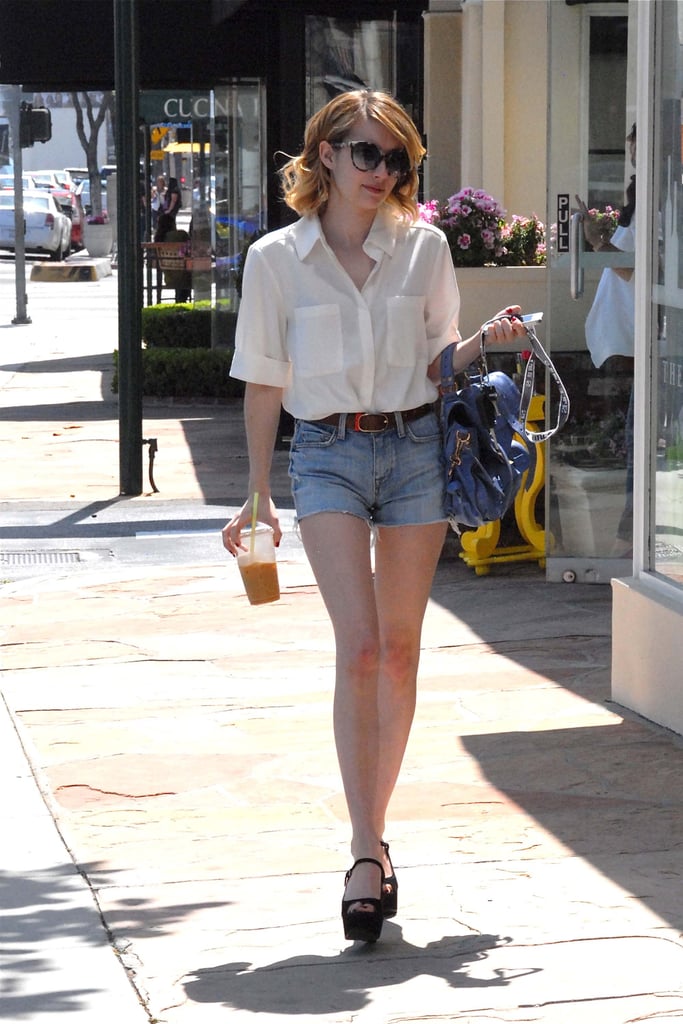 Emma Roberts did her part to keep cool with a lightweight button-up and high-waisted cutoffs.
Rosie Huntington-Whiteley made good use of her daisy-print denim with a breezy white button-down and ankle boots at Coachella.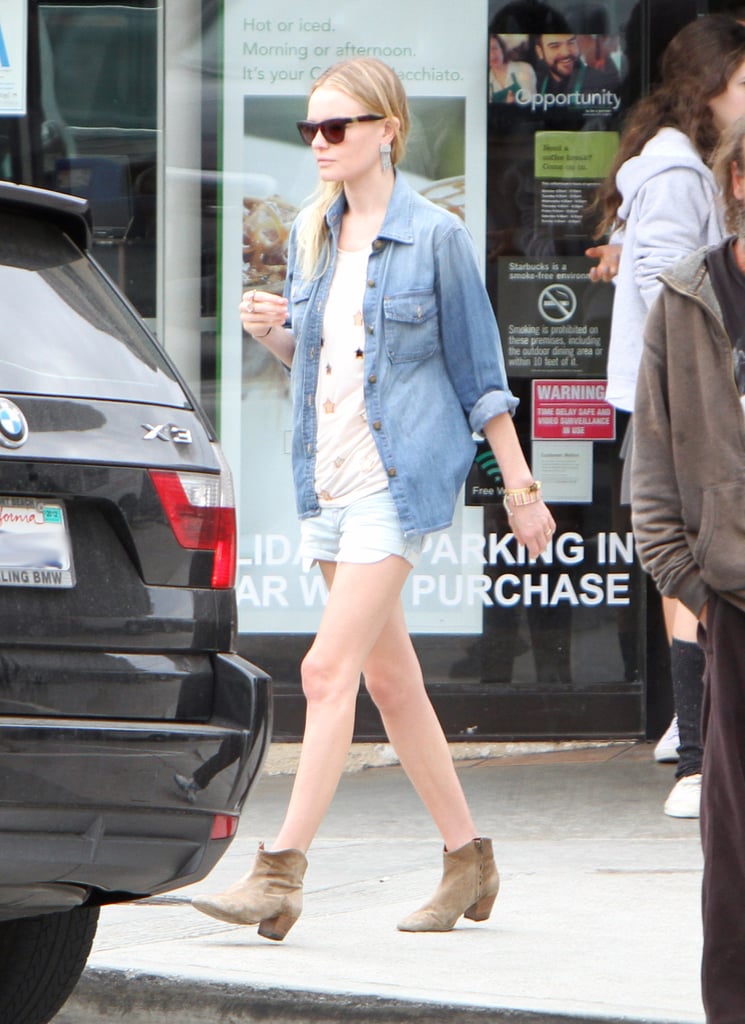 Kate Bosworth [9] added a chambray button-down to her faded denim cutoffs for that cool-girl denim-on-denim effect.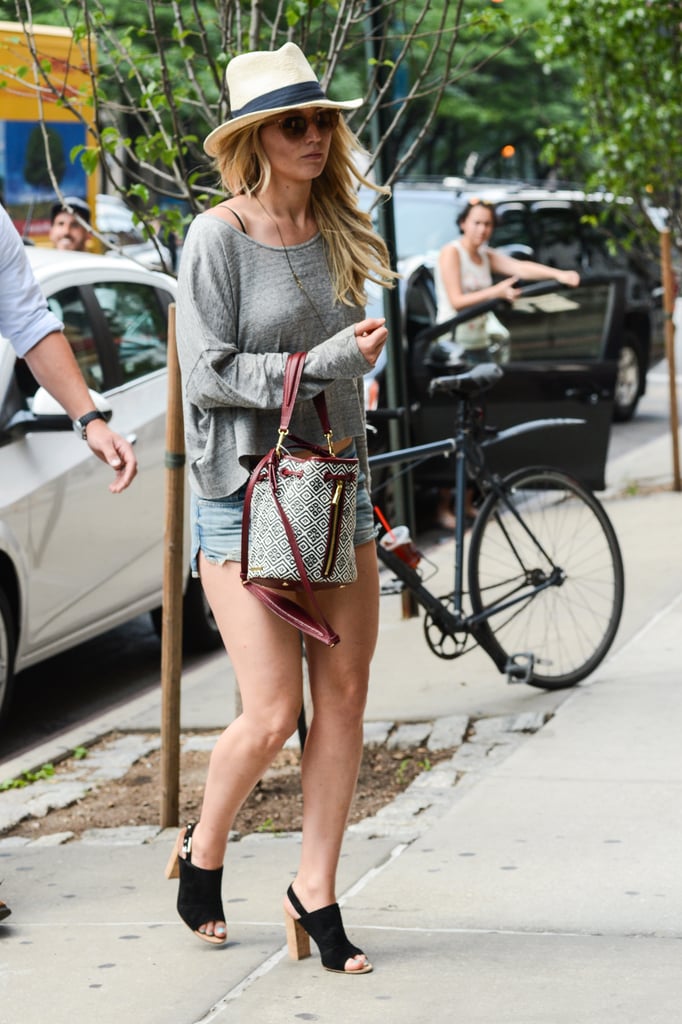 Jennifer Lawrence [10]'s take on cutoffs is something we like to call the everyday bohemian. She relies on breezy silhouettes and hippie-inspired accents, but the overall feel is still totally accessible, not overthought.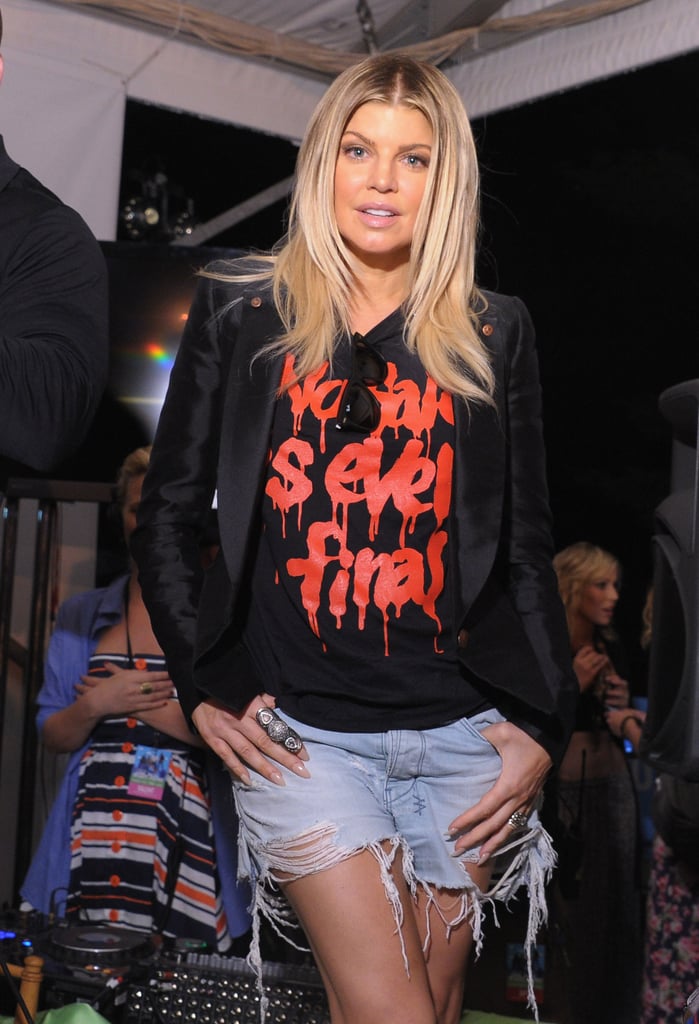 This is the all out cool-girl version of cutoffs: Fergie [11] rocks hers with a blazer and a graffiti-print tee — reminding us that cutoffs were made to be paired with our favorite vintage tees.
Kate Hudson [12] brings on her signature bohemian flair with a loose printed scarf and sandals.
Ashley Greene [13] opted for boho-cool in a classic pair of cutoffs and fringed sandals.
Kate Bosworth [14]'s Coachella cool is nearly iconic — we'll forever think of these white cutoffs and flag print shirt as one the coolest interpretations of modern, street-styled Americana.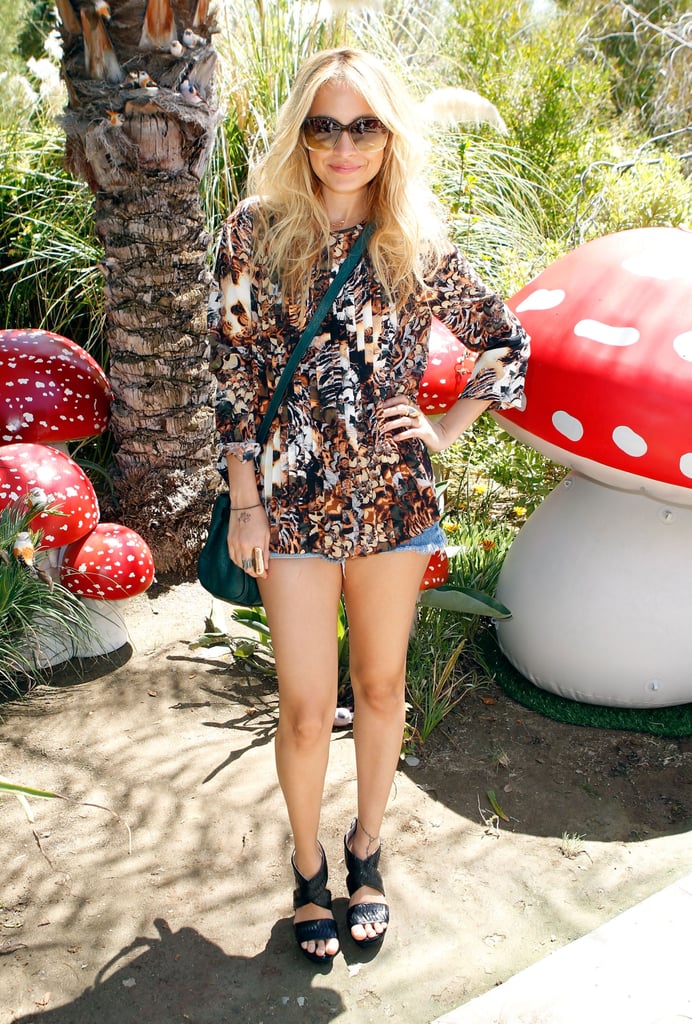 Nicole Richie [15] makes her cutofffs event appropriate with statement shades, a bold blouse, and standout platforms.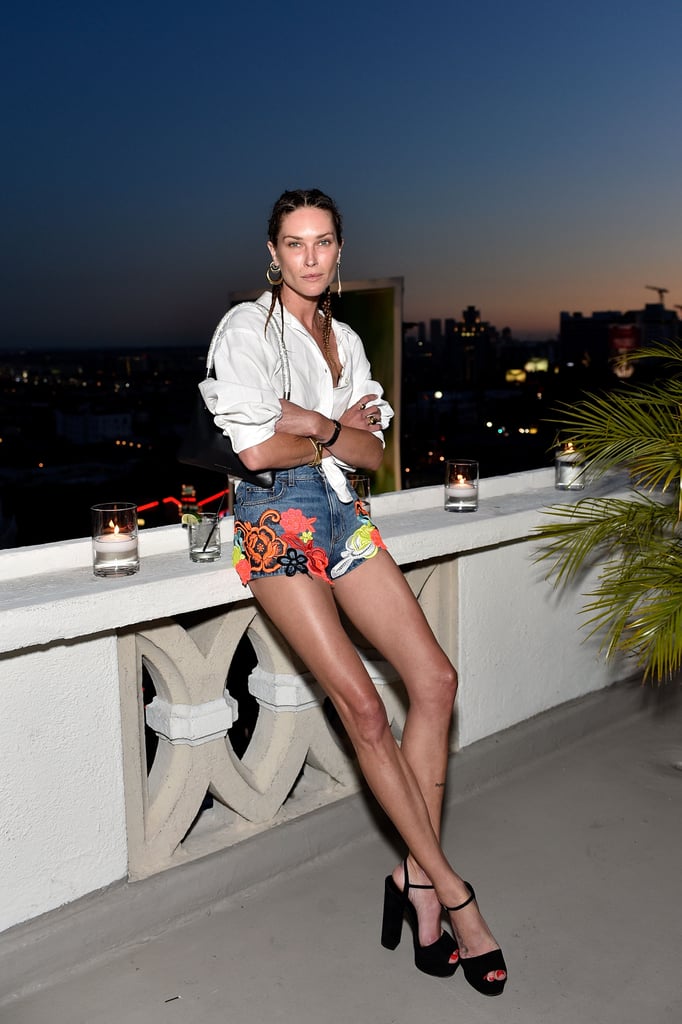 We'll never tire of denim staples, but we have to hand it to Erin Wasson for her fresh, floral-embroidered pair. They're the perfect contrast to a classic button-up.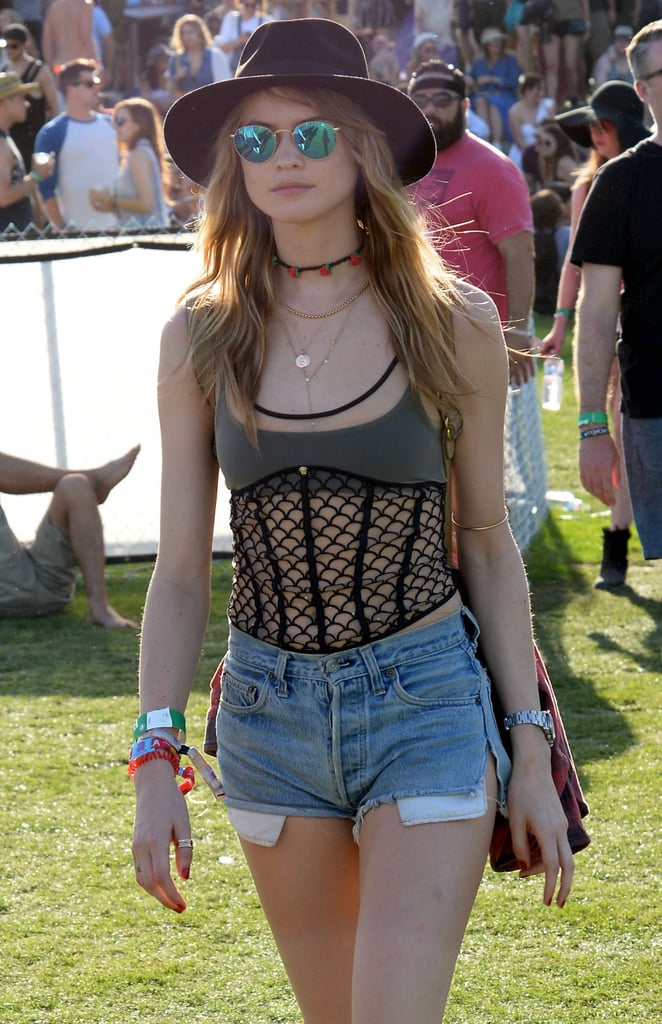 Behati Prinsloo's vibe is perfect for your next outdoor concert or music festival. Add a little intrigue to the Summer staple with a bustier and a '90s choker.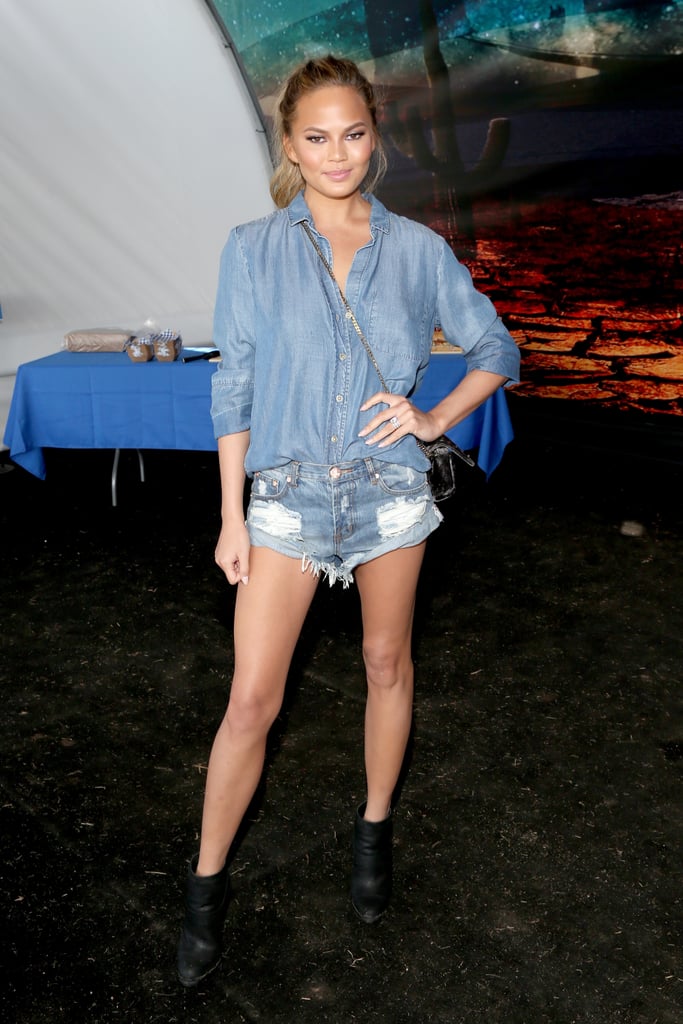 Chrissy Teigen knows doubling up on denim, and tripling those true blue hues, is a style win.
Jessica Hart goes old school with the footwear, but keeps her cutoffs fresh with a printed tee and a unexpected pop of peach on her blazer.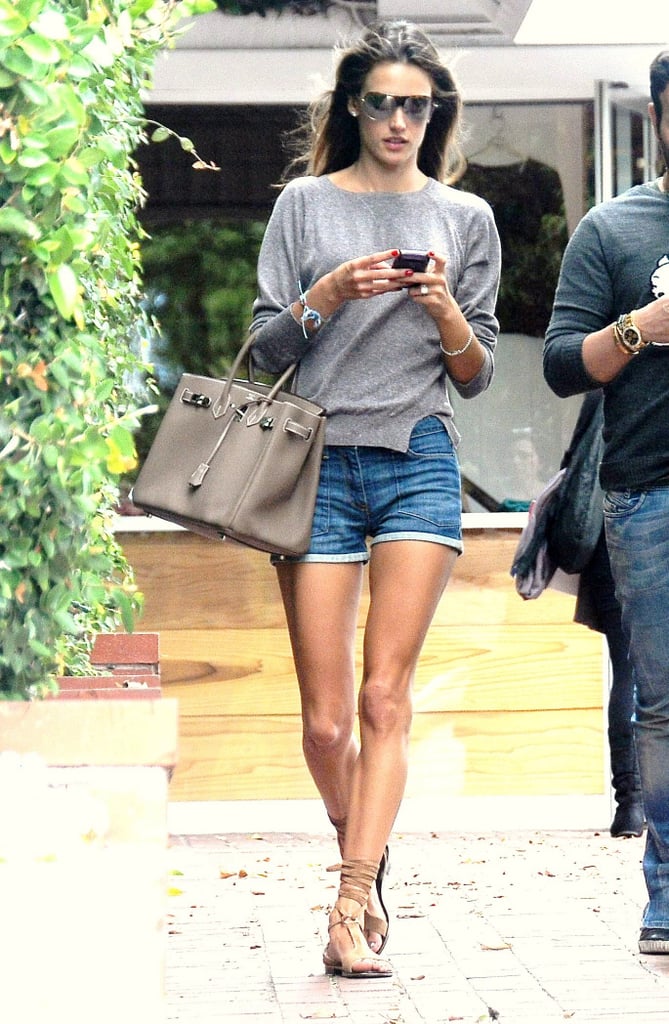 Cutoff-chic Alessandra Ambrosio accessorized her pair with a Birkin, a neutral knit, and nude sandals to give her supermodel stems even more length.
Vanessa Hudgens [16] gave her distressed denim polish with an Hermes belt and pointed-toe flats.