When we take inventory of our Spring shoes, no lineup is complete without the requisite cool-girl bootie. Don't have a pair? Bear with us, we (and our fashion girl friends) could likely wax poetic about the many reasons they're our go-to shoes, especially at the start of Spring. They help us make the transition from drizzly, dreary April days to hot, sunny late Spring in style — and they come in pretty much every iteration, so there's a pair to suit every girl. This season, there are even more to choose from. Not to worry, we're making it easy to navigate Spring bootie styles for every occasion. All you have to do is scroll and shop three ways to wear them right now.
At Work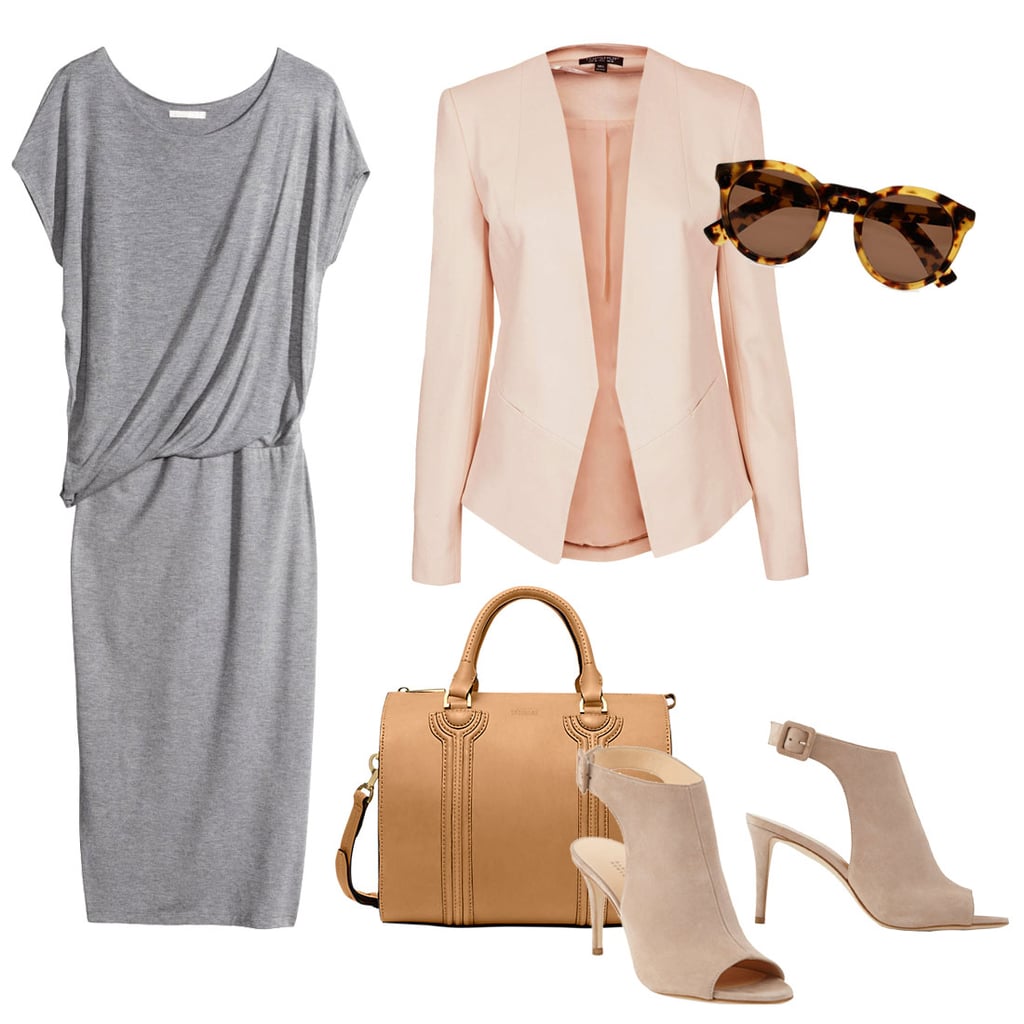 Taking booties to the office doesn't have to mean changing your whole look. Simply swap out your pumps for a pair of cutout booties with just a touch more personality — you'll want to save your seriously sexy styles for after office hours. And remember to balance the look with a blazer or jacket with a little structure to keep the look professional.
Shop the look:
H&M Draped Dress [1] ($35)
Topshop Skinny Tailored Blazer [2] ($90)
Illesteva Leonard Tortoise Shell Sunglasses [3] ($280)
Kate Spade Saturday All Along Satchel [4] ($295)
Barneys New York Open-Toe Ankle-Strap Bootie [5] ($495)
On the Weekend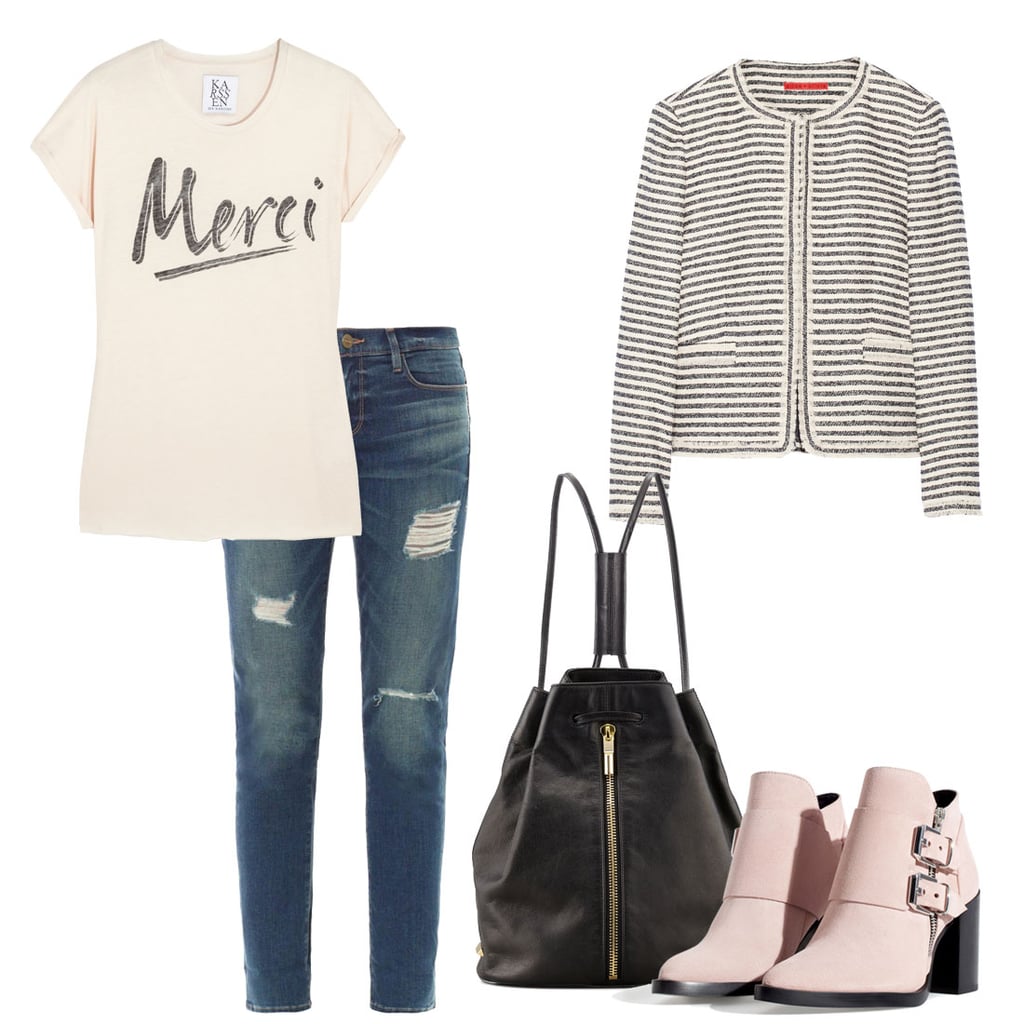 It's not quite flip-flop weather, which means your weekend routine shouldn't be without a pair of fresh Spring booties you can throw on when you're on the go — and still look and feel amazing. Add a pretty pastel pair to your boyfriend jeans and watch the compliments roll in.
Shop the look:
Zoe Karssen Merci Cotton and Modal Blend T-Shirt [6] ($75)
Frame Denim Le Garcon Mid-Rise Tailored Boyfriend Jeans [7] ($209)
Alice + Olivia Metallic Cotton-Blend Tweed Jacket [8] ($398)
Elizabeth and James Leather Drawstring Backpack [9] ($445)
Zara Suede Leather Wide Heel Ankle Boot [10] ($129)
For a Night Out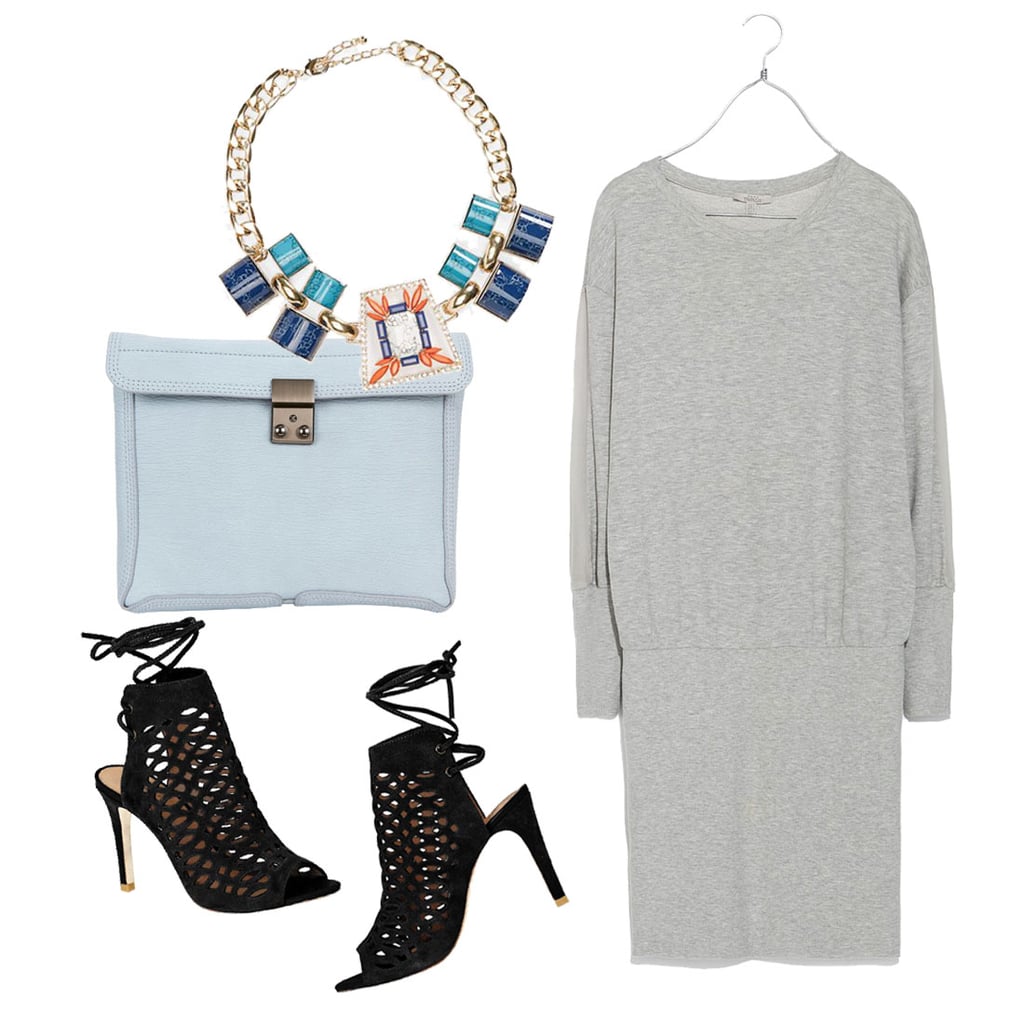 Let your sexy booties do the work for you. With a heel this hot, you can keep it pretty simple up top — we love the idea of juxtaposing a cutout bootie with a casual-feeling sweatshirt dress. Then add on your favorite statement necklace and don't forget a clutch in which to stash all your essentials. How easy was that?
Shop the look:
Zara Jersey Dress [11] ($40)
3.1 Phillip Lim Pashli Clutch [12] ($495)
Guinevere Stone Statement Necklace [13] ($88)
Joie Clayton Bootie [14] ($335)