The third installment of The Hunger Games doesn't hit theaters until November, but that doesn't mean we can't keep tabs on all the fashion coming out of the Capitol. The film released two new "living portraits" in the latest edition of Capitol Couture [1] that show Jena Malone's character Johanna Mason and Josh Hutcherson's Peeta Mellark modeling, from all angles, stark white looks. But they aren't just any looks – only the best for Panem elite! The Quarter Quell victors were dressed by the likes of Alexander Wang and Maison Martin Margiela.
Scroll down to get the full scoop on their ensembles.
Courtesy of Capitol Couture [2]
Johanna Mason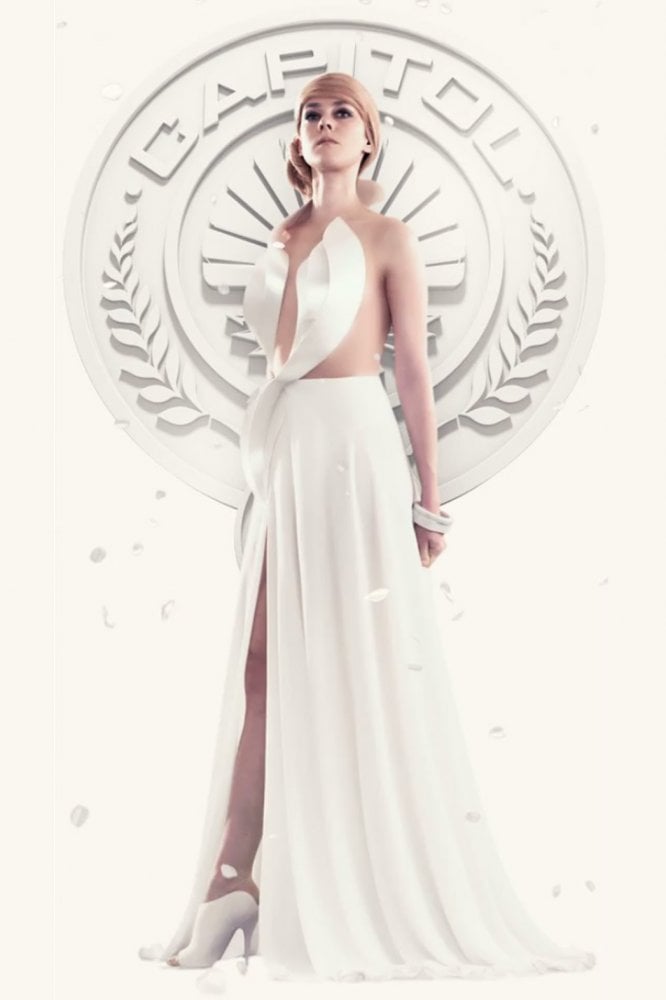 Dress: Alon Livne
Shoes: Alexander Wang
Jewelry: Chen Chen and Kai Williams
"With plunging lines and slits as daring and divine as the warrior woman herself," Capitol Couture [3] notes that the dress "juxtaposes the flowing drapery of classic statuary while the super modern and sculptural iridescent white bodice references the branch motif of the Panem Seal."
Courtesy of Capitol Couture [4]
Peeta Mellark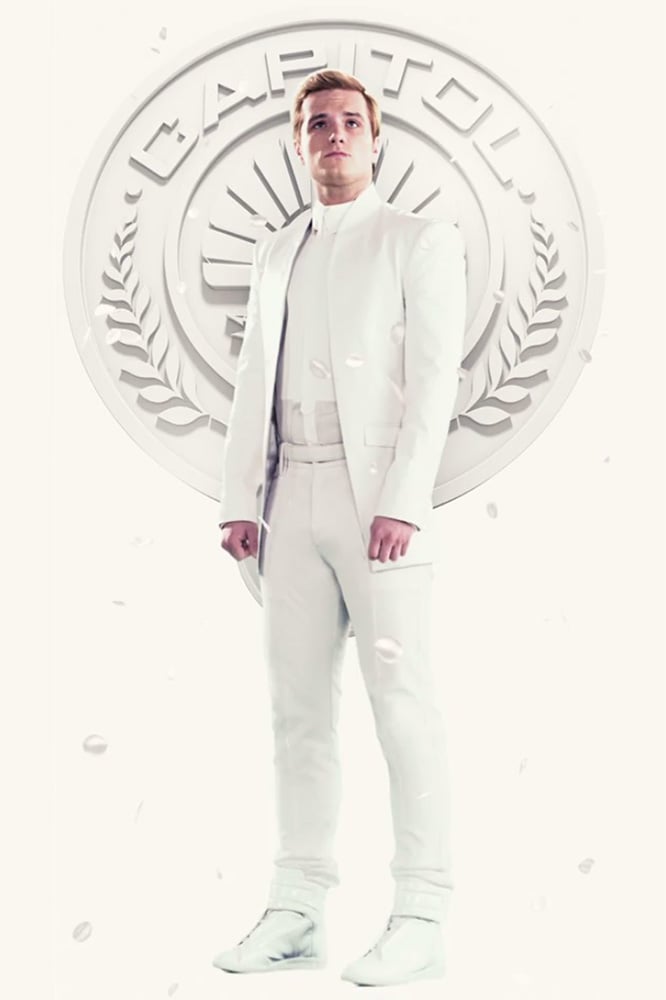 Suit: Unconditional
Shirt: Maison Martin Margiela
Shoes: Maison Martin Margiala
Collar: David Mason
"His matte leather ensemble showcases a stone-like texture and channels the victor's quiet strength," according to Capitol Couture [5], "and the paper collar piece mirrors the sculptural elements in Johanna's dress and gives a stern ambiance to the baker's son."
Courtesy of Capitol Couture [6]