Inspired Shopping: Tunics
The Covet List: Imitation Lace Tunic
Like us on Facebook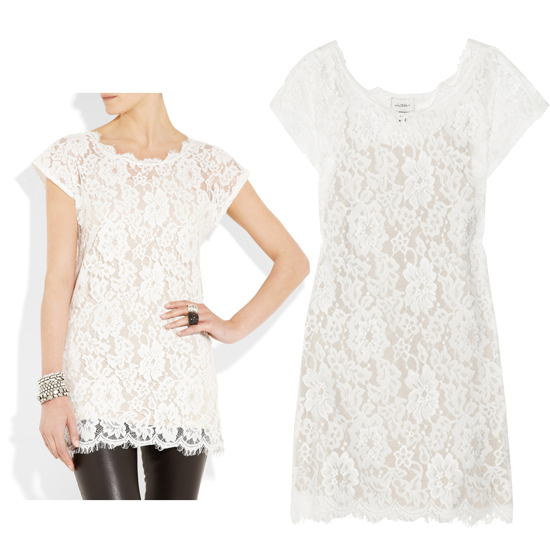 The Piece: Imitation Lace Tunic

The Investment: $280

Why We Covet: It will certainly be the prettiest piece in your closet, but it could also be the most versatile. Wear it now with skinny jeans and nude sandals during the day, with leather pants and tough jewelry on cool nights, and with opaque tights and a big sweater next fall. If you want to show off stems, you could potentially wear this as a minidress, although we might suggest a pair of tap shorts to cover your assets when you sit down. No matter how you wear this lace tunic, it's so pretty, and so delicate, you're sure to get lots of admirers.

Check out other items from our Covet List!