She's been gone for over 20 years, but Jacqueline Kennedy Onassis's style is still as pervasive as it was when she was first lady of the United States back in the early 1960s. Jackie O, as the tabloids dubbed her, brought on a new, more casual way of dressing, and she made such accessories as a pillbox hat and oversize sunglasses synonymous with her own name.
So, today, on what would have been her 87th birthday, look back at the style icon's most notable fashion moments, and see for yourself how she still lives on.
Pillbox Hats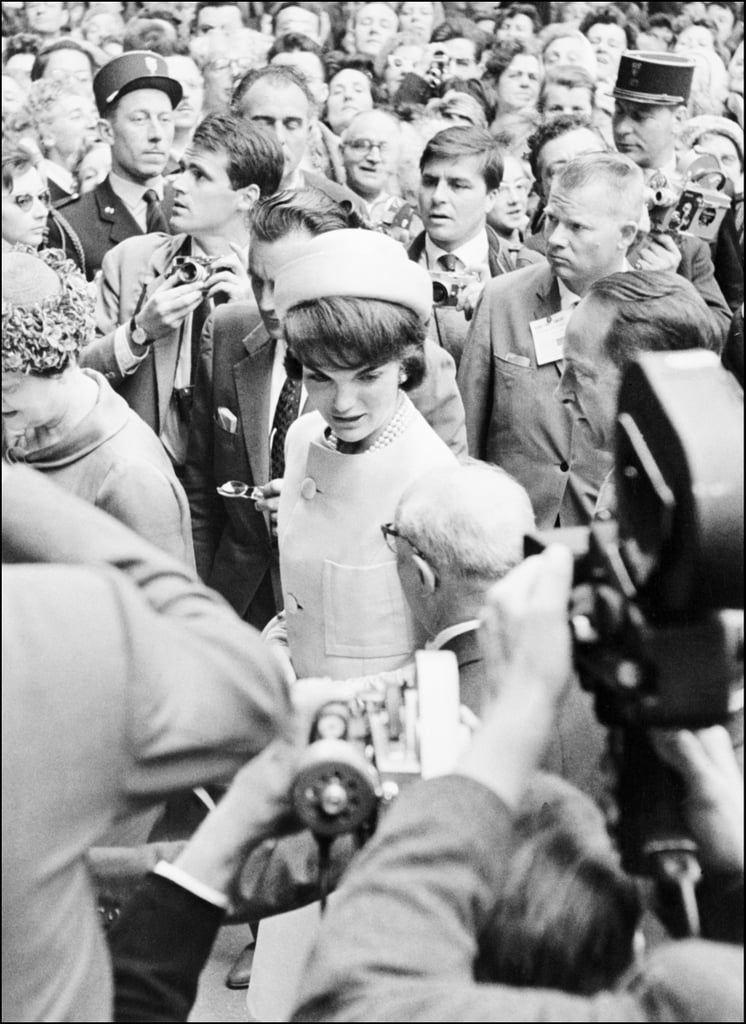 The first lady was known for her signature pillbox hats, designed by Halston, and she wore often them during her tenure in the White House in the 1960s.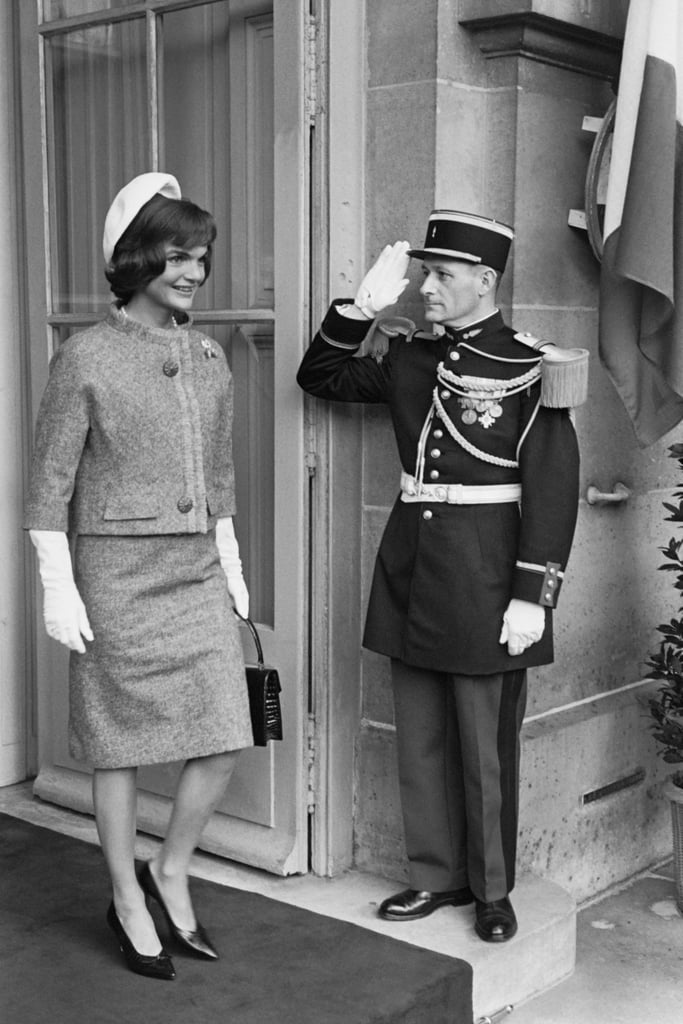 Statement Sleeves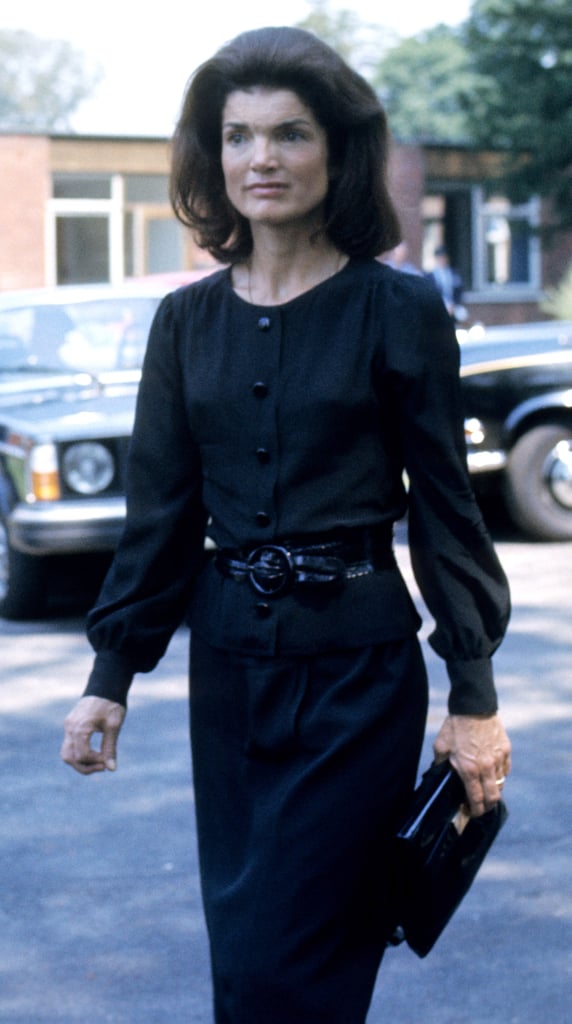 Although she loved LBDs, she loved interesting sleeves even more. She jump-started the three-quarter-sleeved length trend and appreciated billowy ones, too.
Trench Coats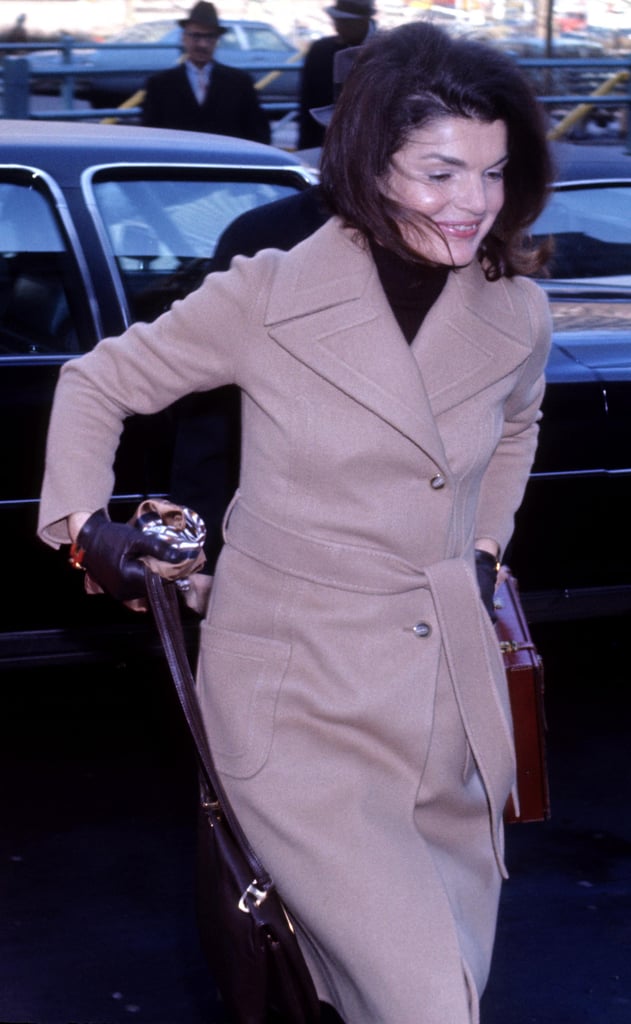 The style icon helped make the classic camel trench coat just that: a classic.
Oversize Sunglasses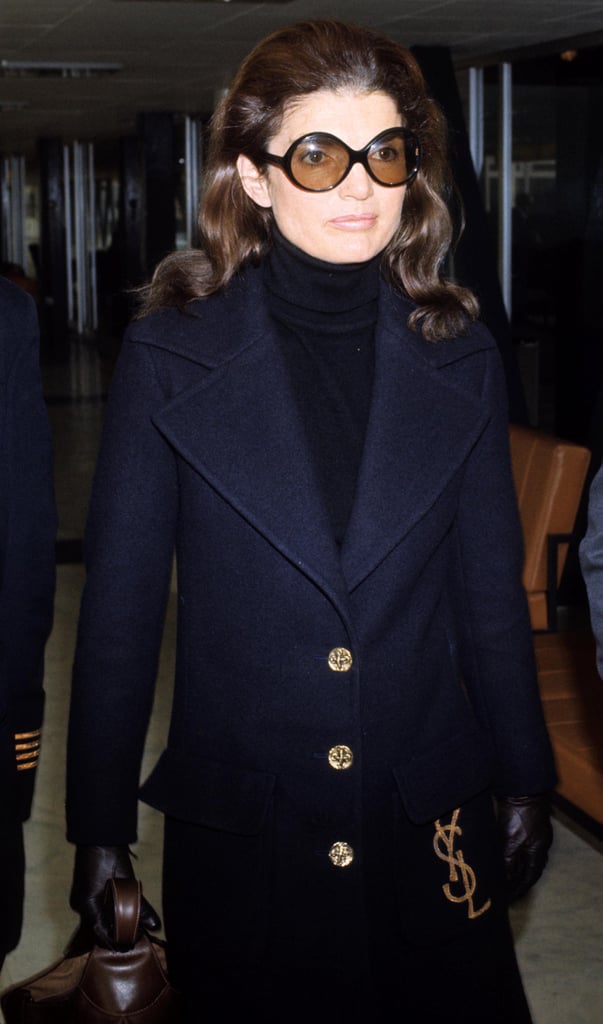 Her penchant for large sunglasses ushered in styles still being produced today.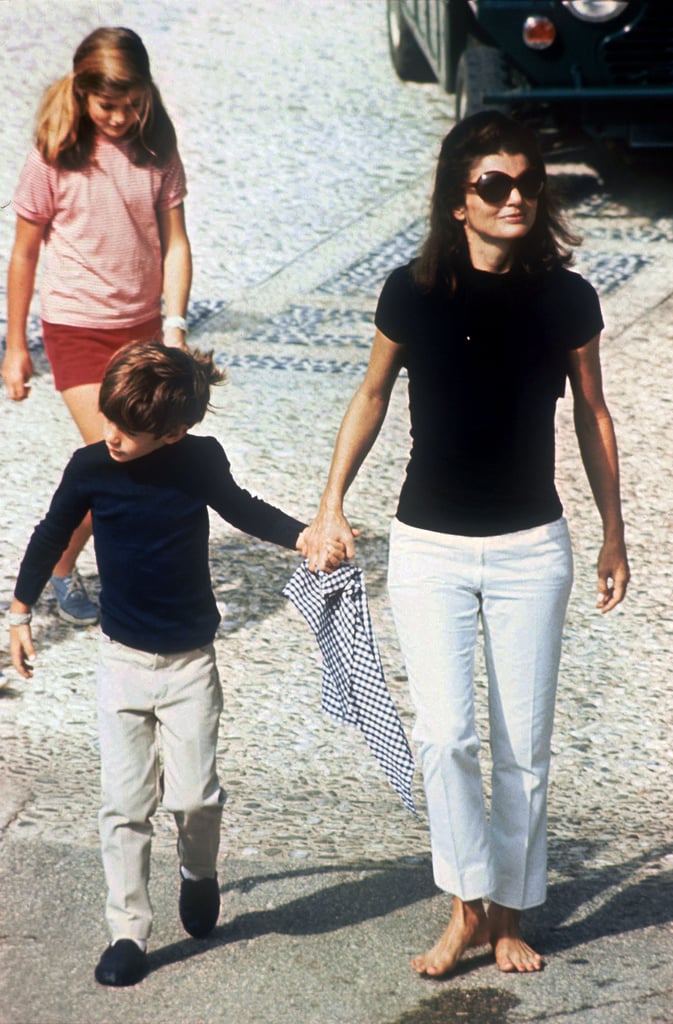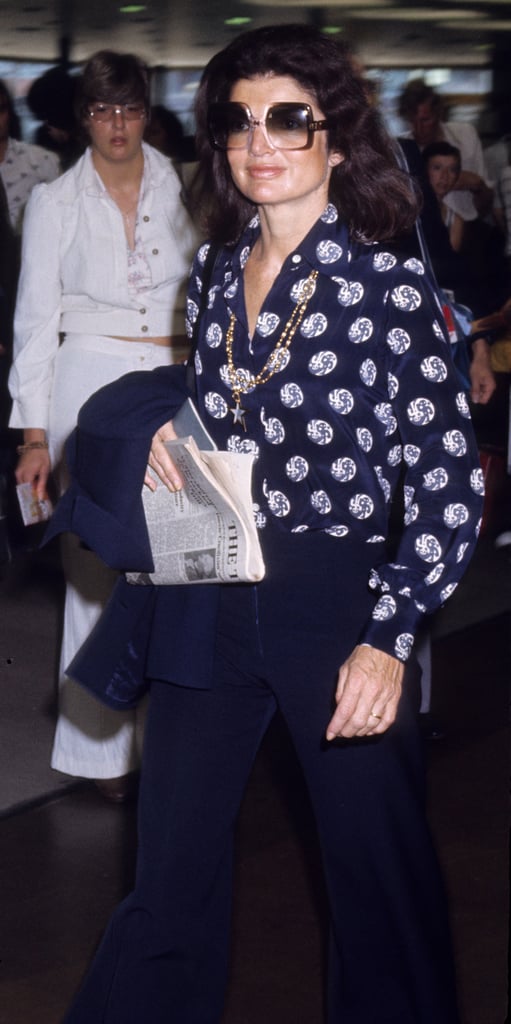 Wide-Legged Pants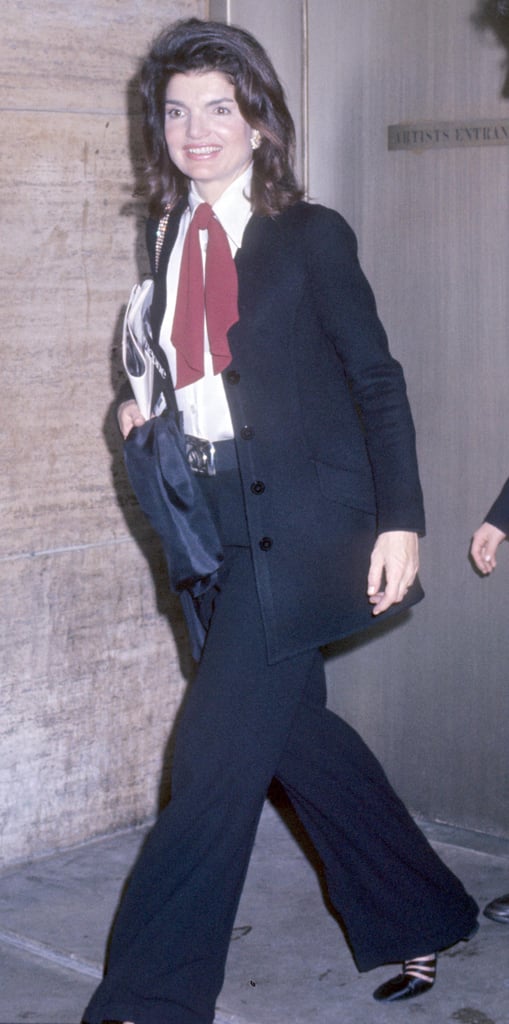 In the '70s, she adopted a sportier look and helped usher in wide-leg trousers and menswear-inspired dressing.
Polka-Dot Prints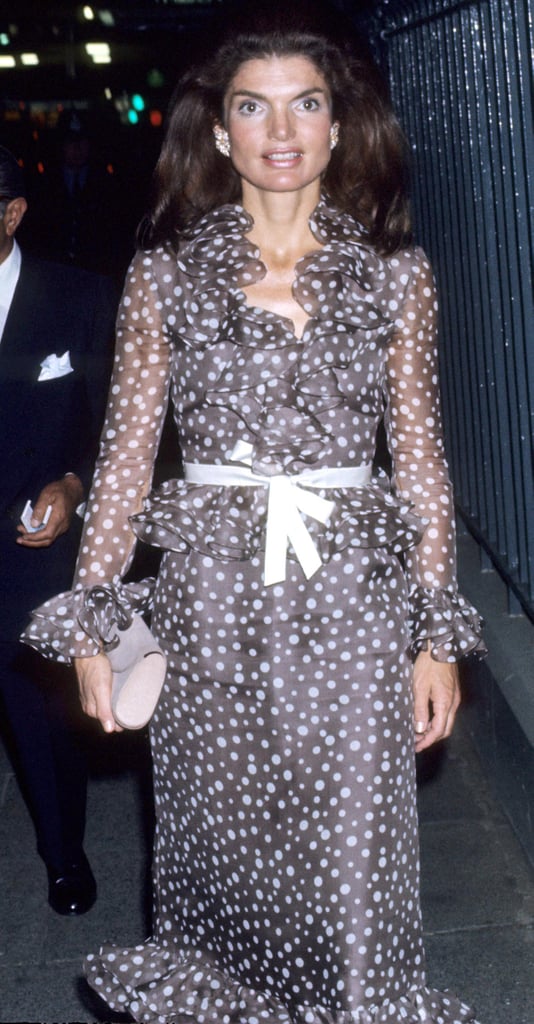 She had a penchant for polka dots and provoked a resurgence in the print's production.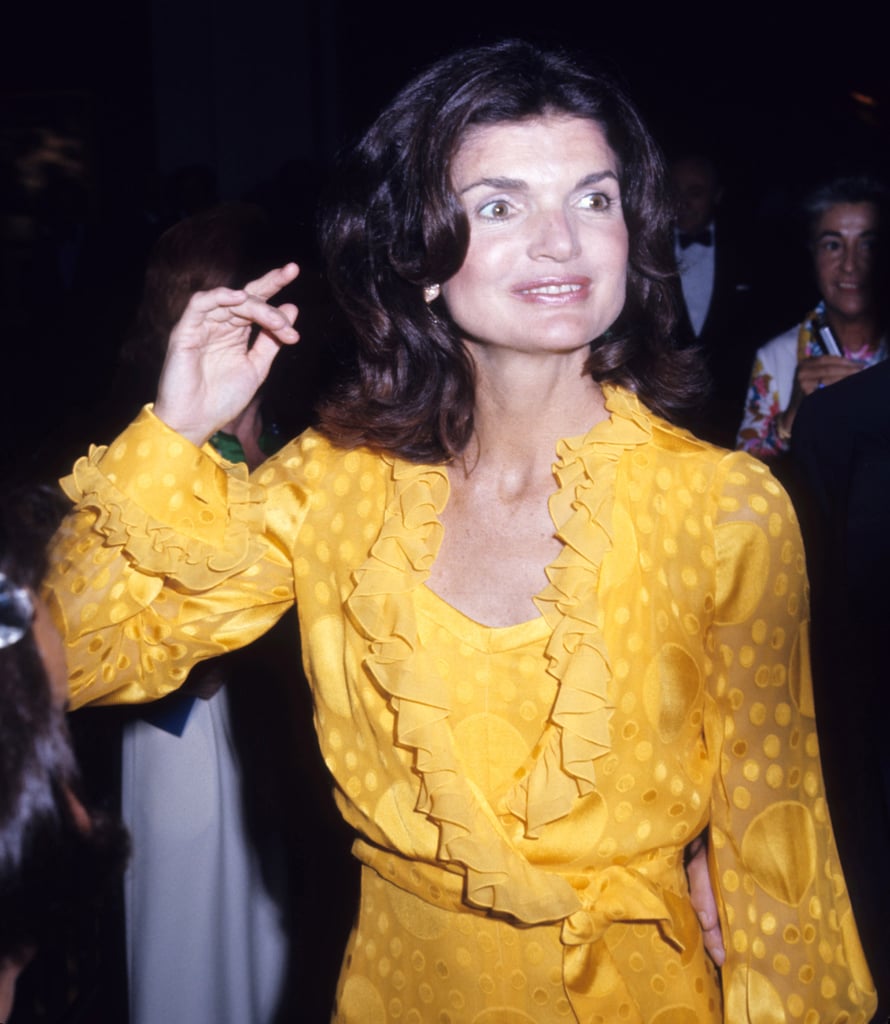 Head Scarves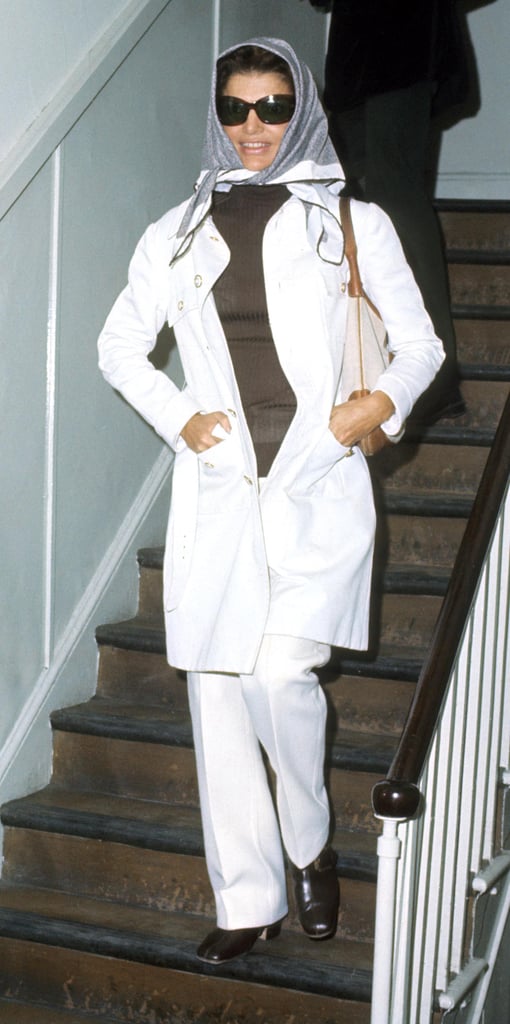 She might have been the only woman who could pull off this simple silk accessory.