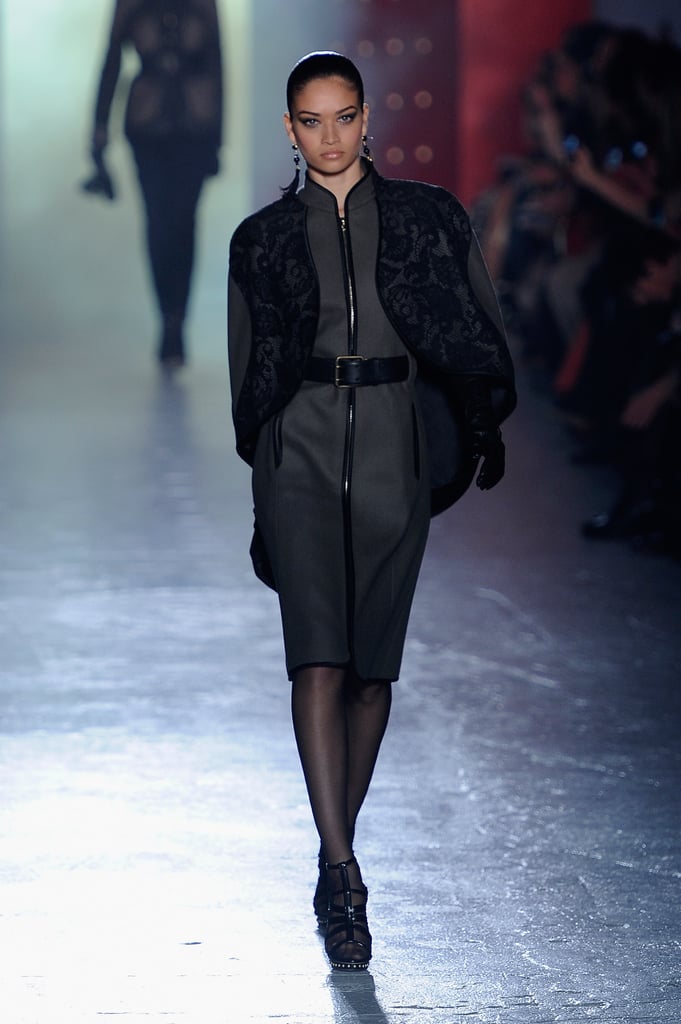 >> For Fall 2012,
Jason Wu served up his most powerful and elegant assortment yet. The designer found inspiration in China — and specifically his own relationship to it. "I went back to Taiwan, where I was born, a year and a half ago," the
designer said
. "I realized I was ready to take on one of the biggest subjects I grew up with: how does a Chinese designer do 'China'? I've lived in America, Canada, and Japan, but to come back to this means so much to me." br> So, what does China mean to Wu? Though the references the designer chose to focus on — Mao's military, the Qing dynasty, and the 1932 film
Shanghai Express
— could lend themselves toward cliché, Wu managed to keep his versions modern, fresh, and tight. Silhouettes were sharp without an ounce of frill, while embellishment came in the form of lace appliqué, quilting, piping, fur, and beads. "It's my most luxurious,"
Wu explained
. Luxurious, yes, but also utterly transportive as well.