Jennifer Aniston Red Carpet Style
How Jennifer Aniston Went From Friend to Fashion Fatale
ADVERTISEMENT ( more slides)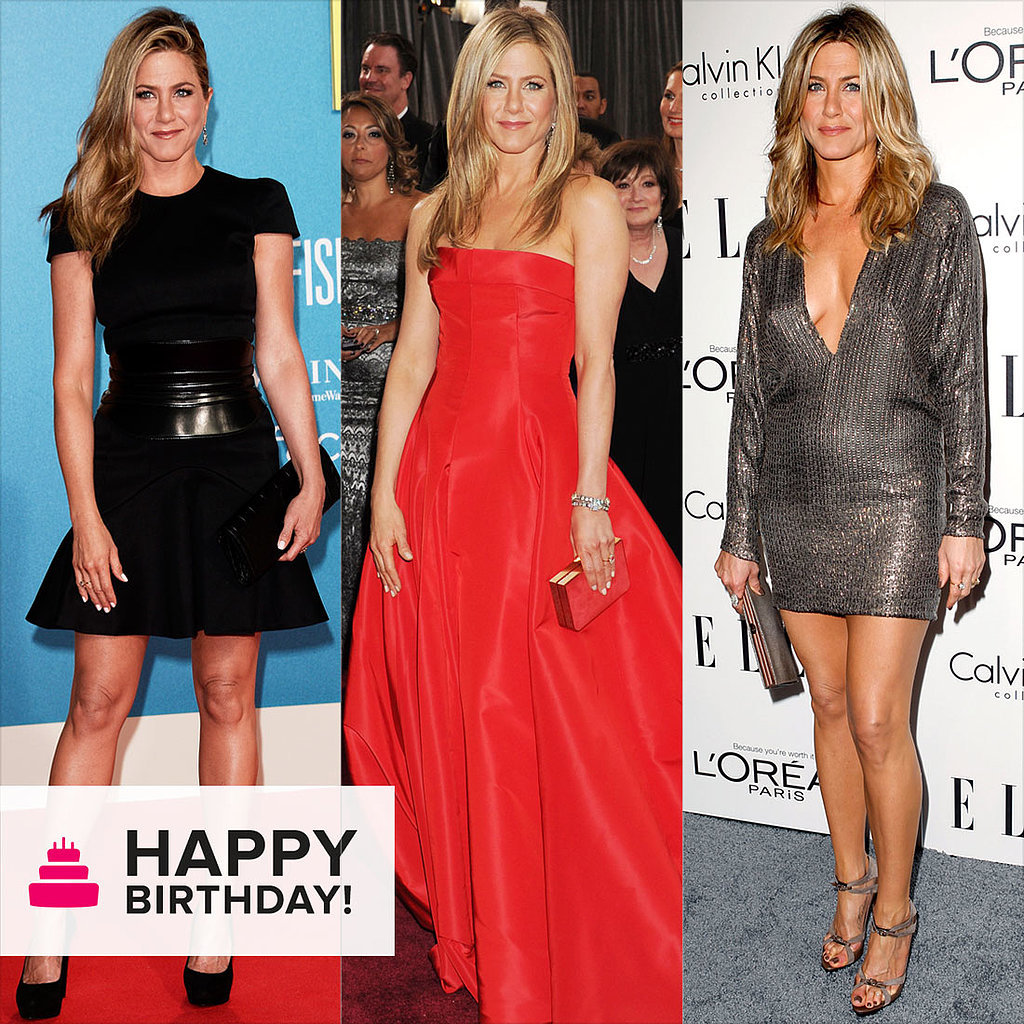 1
How Jennifer Aniston Went From Friend to Fashion Fatale
Jennifer Aniston has been setting trends since her early days on
Friends
, but just as her career has flourished so have her red carpet capabilities. Jennifer has a soft spot for monochrome minimalism and streamlined silhouettes sprinkled with the occasional party mini. Though we appreciate her "
black is anything but boring
" motto, we prefer to take our Jen with a side of spice. And recently, it seems Jen has taken our opinion into consideration — at least that's what we're telling ourselves — stepping out of the dark and embracing electrifying hues and flirty florals. If the voluminous crimson Valentino Haute Couture strapless Jen worked at 2013 Oscars is any indication of what's to come, we bow down. In honor of Jennifer's 45th birthday — we can't believe it either! — we're looking back at some of her most ravishing red carpet moments to date.
— Additional reporting by Hannah Weil