The secret to Jennifer Aniston's easy, on-point style isn't a list of what's trending — it's as easy as a great t-shirt and jeans, more or less. That's what the actress revealed in an interview with Yahoo Beauty [1], where she said of her famously simple style:
"You know what that is? It's just called laziness. This is my secret: the trick to t-shirts is I that I usually tailor them. Which is silly, but it works. Or you just have to find the perfect one. James Perse has really great t-shirts and tank tops, Theory is great for t-shirts and basics, and for jeans, I have these Genetic jeans that they don't even make anymore. I take the pockets off of Hudson jeans, because I like the fit, but not the pockets. Helmut Lang does a good skinny jean, too. And I wear Saint Laurent jackets."
But really, Jen, we'd say tailoring your t-shirts is the opposite of laziness. In fact, going the extra mile to get a flawless fit is a pretty clever way to ensure you always look your best. And aside from spilling her secret for the perfect fit, she also revealed a must-shop list of labels that do basics better than anyone else. Scroll through for a few of Jennifer's best off-duty moments to see just how well her strategy works in real life.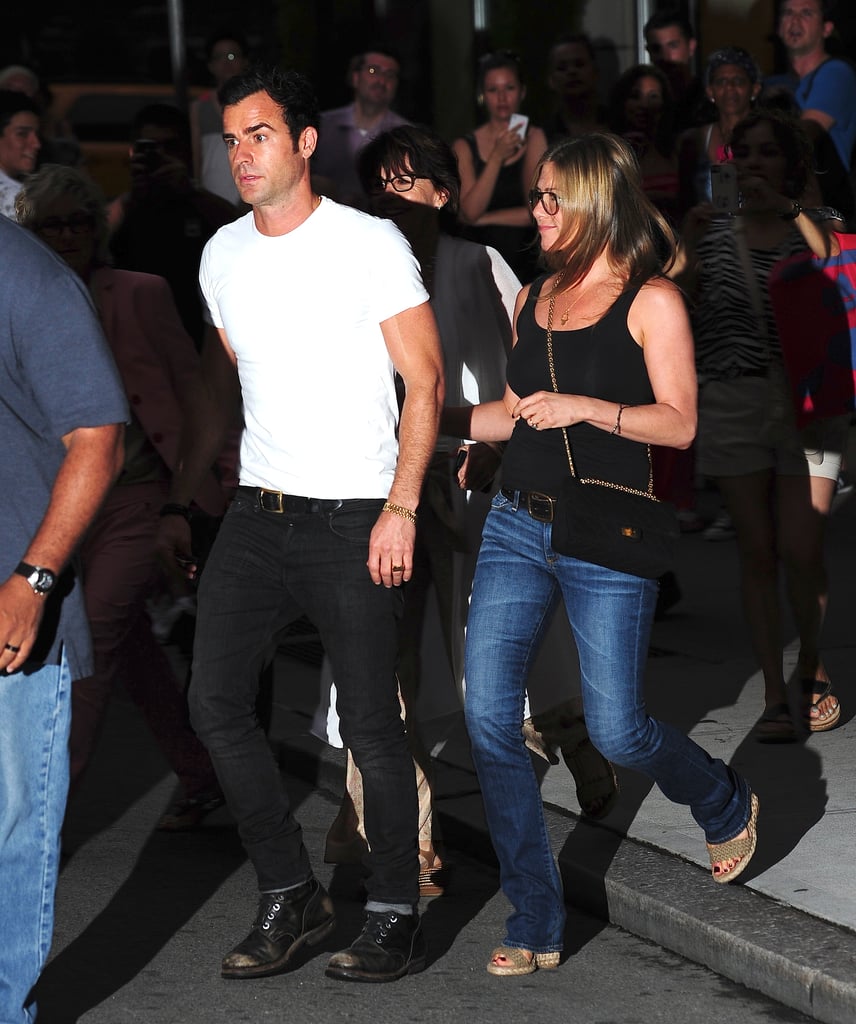 Nothing wrong with a basic black tank and jeans, especially when the fit is spot-on and your significant other's giving off the same laid-back vibe.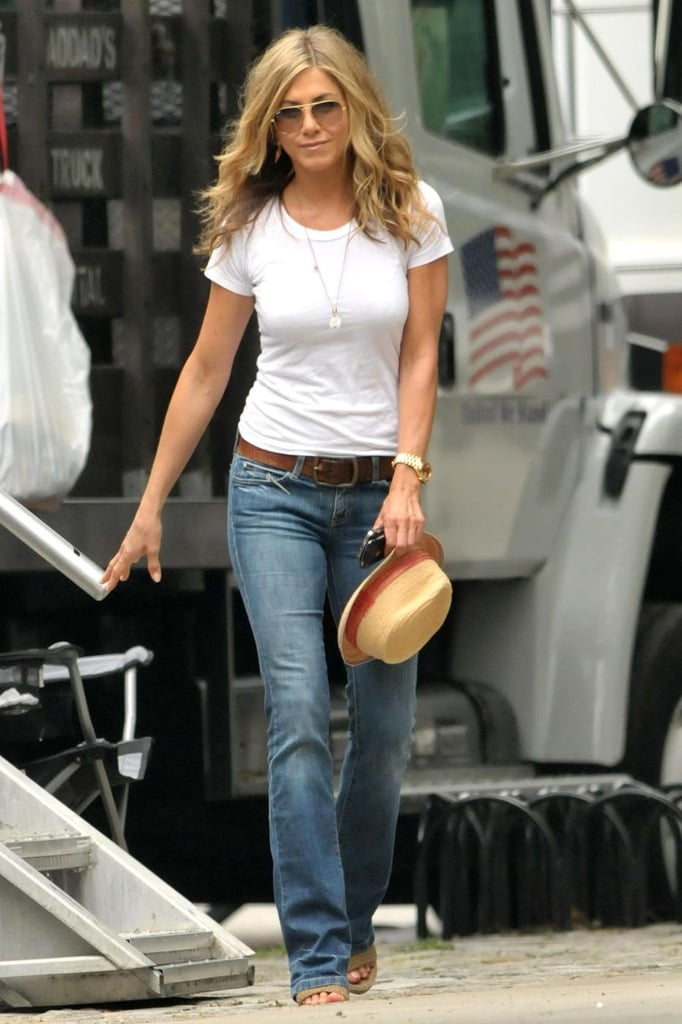 With perfectly flattering boot-cut jeans and the quintessential white tee, Jennifer was living proof of why her styling formula works.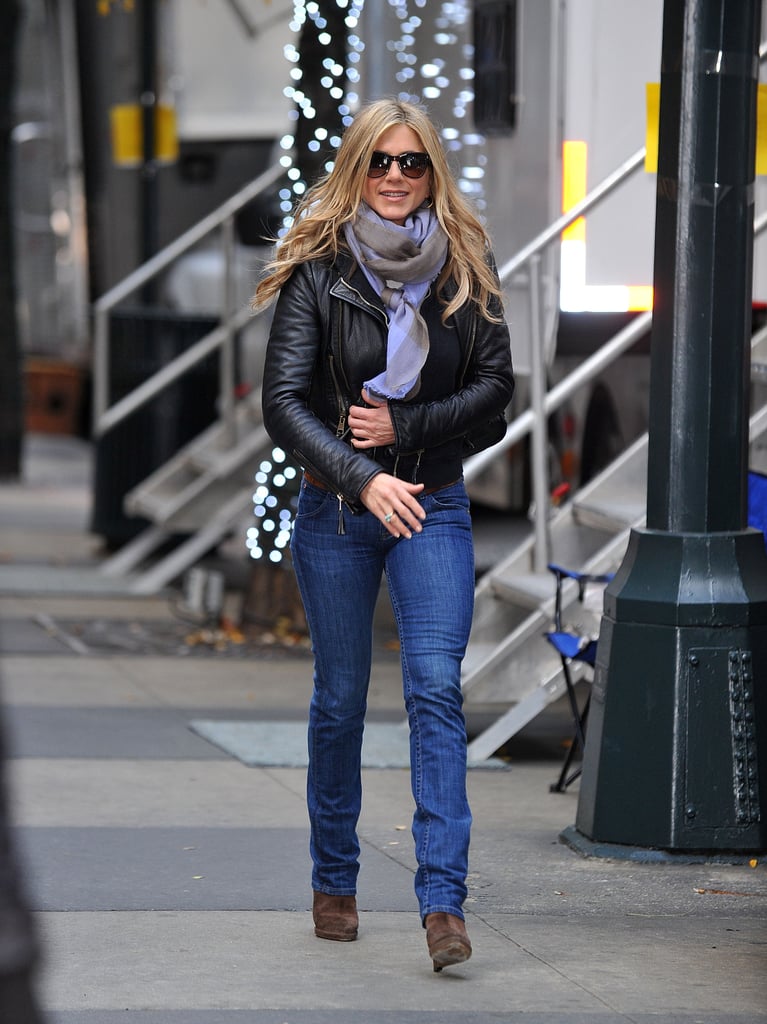 Basic wasn't a bad thing when Jen paired a leather jacket with a skinny, straight jean.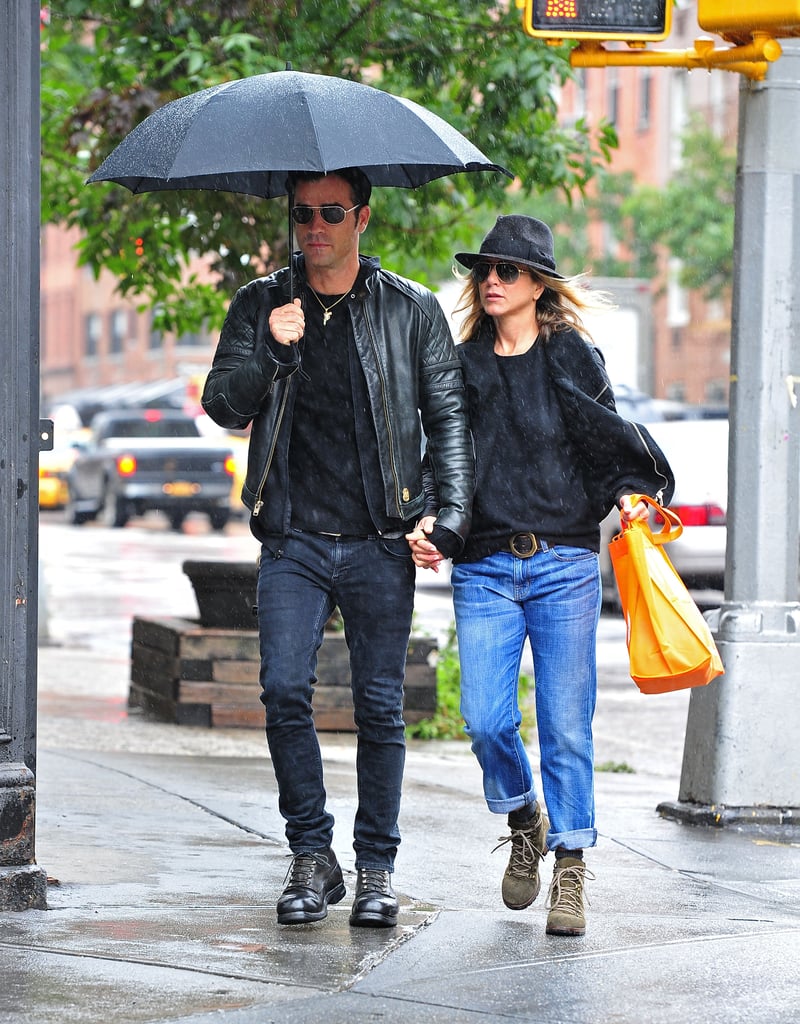 Another his and hers denim moment we love — Jennifer and Justin Theroux kept it cool and uncomplicated in black leather and everyday denim. Note: Jennifer even has the perfect-cut boyfriend jean.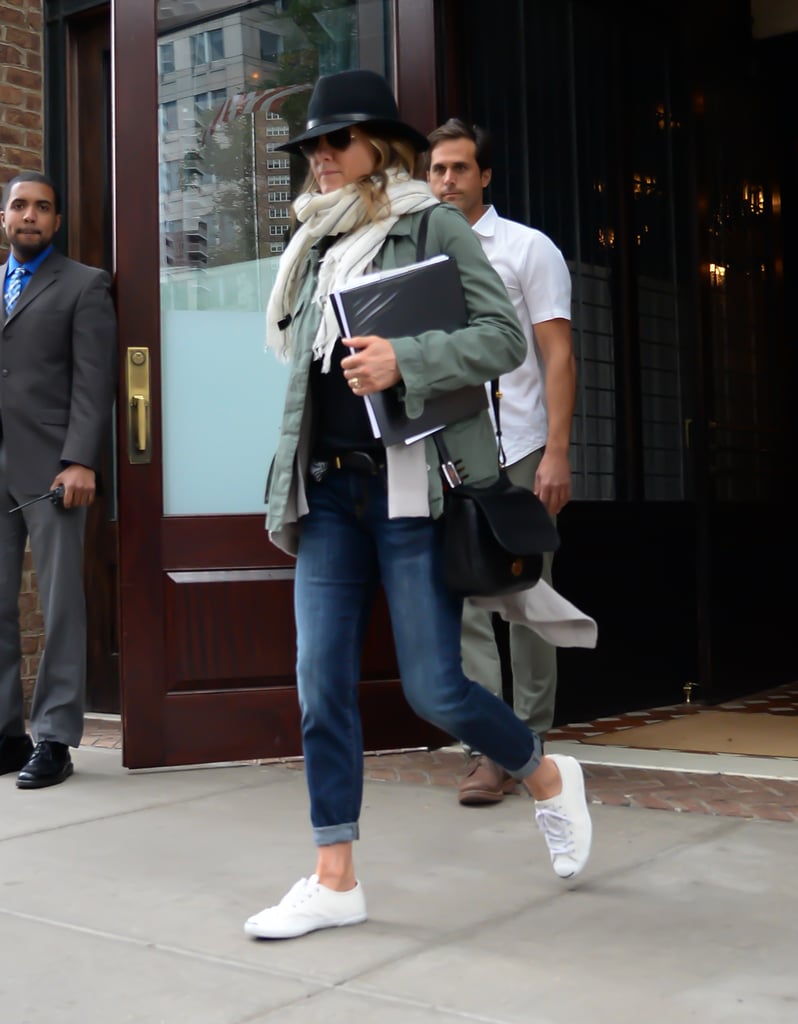 With a wide brim hat, chunky scarf, and fresh white kicks, Jennifer made her denim moment so much more than just jeans.