Jenny Packham Bridal Spring 2015 | Pictures
Jenny Packham Gives Plus-Size Brides Some Gorgeous Options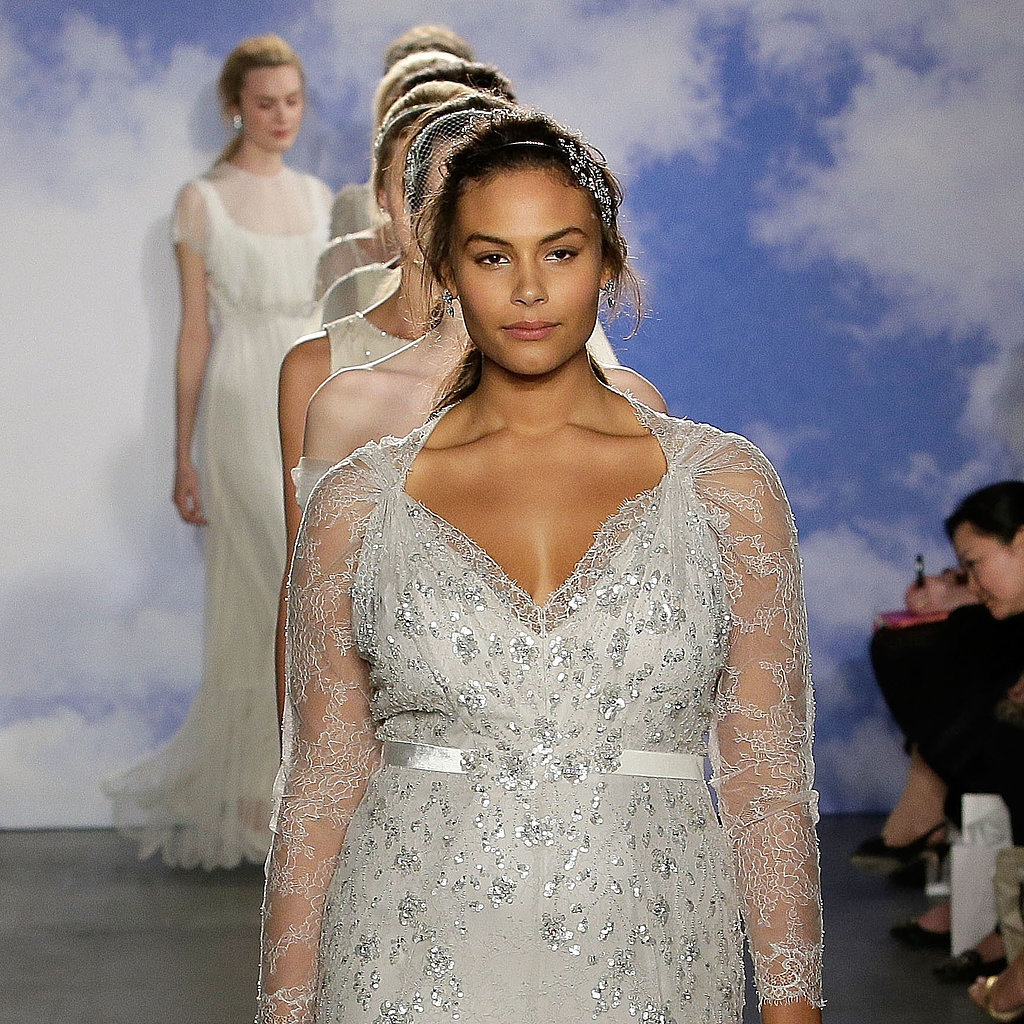 What's Your Reaction?
0
0
0
0
0
0
1
Jenny Packham Gives Plus-Size Brides Some Gorgeous Options
Let's be honest: when it comes to bridal shows, it's hard to astound us. As beautiful and intricate as these wedding dresses are, we've come to expect all the tulle, lace, and satin. Even infusing color outside of classic white isn't so shocking these days. But, when Jenny Packham opened and closed her Spring 2015 bridal runway show with two beautiful plus-size gowns, we can truly say we were pleasantly surprised. The first, a long-sleeved sparkling lace dress, and the last, a diaphanous gown with a celestial cape, also did a perfect job of bookending this art-deco-esque collection.
Inspired by British photographer Madame Yevonde's 1930s portrait series — in which she depicted society ladies dressed as mythological heroines from Venus to Helen of Troy — Packham expertly showcased dresses for the modern woman with the glamour and antiquity of a bygone era. There were the requisite crystal embellishments and brooches mixed with goddess-like draping and simple sheaths with sheer overlays, all in molten-gold hues and aged silvers. The result was certainly retro but still timelessly romantic.
Latest