Jessica Alba [1] has a way of making supersimple outfits look like sartorial masterpieces. She nails a polished skirt-and-shirt combo [2] like it's nobody's business, and she's completely unrivaled when it comes to rocking her jeans [3]. But her latest look takes a bit more styling effort, and it's a step above the straightforward Summer ensembles we've been spotting on the street. Even so, Jessica appears totally effortless. Scroll down to see how she pulls all her pieces together and still manages to give off such a natural glow.
Source: Getty / Bauer-Griffin [4]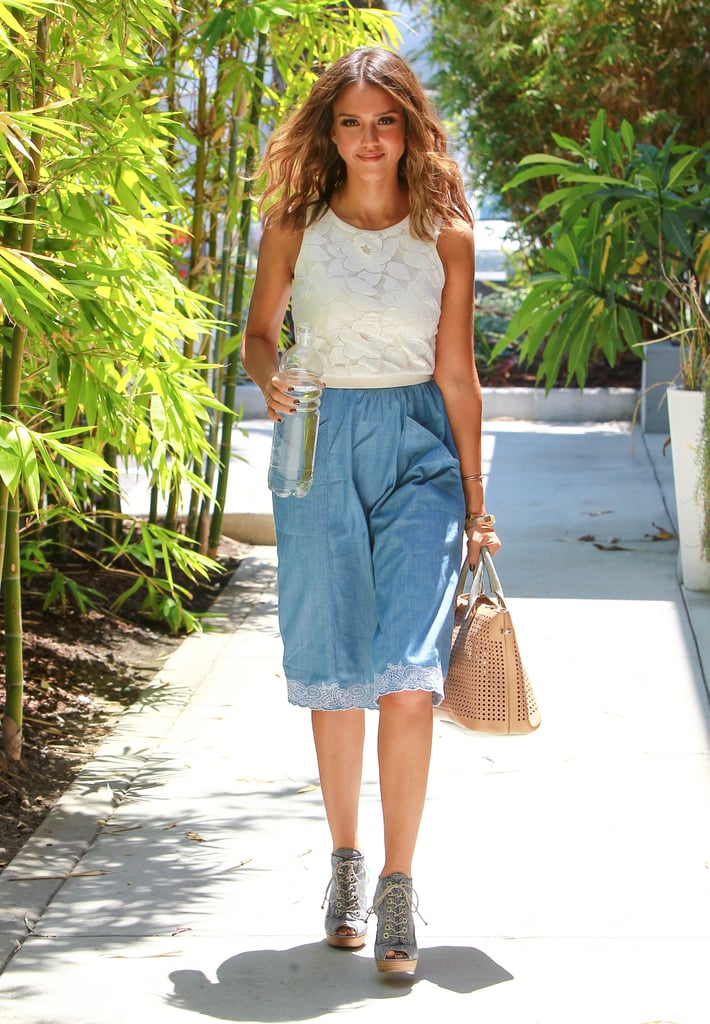 Jessica's got a lot going on. There's the double-denim appeal of her lace-up booties and Topshop pocket skirt. Then there's the white embroidered hem, which complements her floral Tart Collections crop top and lends her look a light, feminine touch. And she finishes with the addition of her perforated Chloé Baylee tote [5] and a few Phyllis + Rosie hammered cuffs. Ultimately, we realized that this look is all about finding the right neutral separates that still maintain enough oomph to turn heads. In other words, it's all in the details. And, lucky for you, we've laid them out, below.
Tart Collections Elowyn Top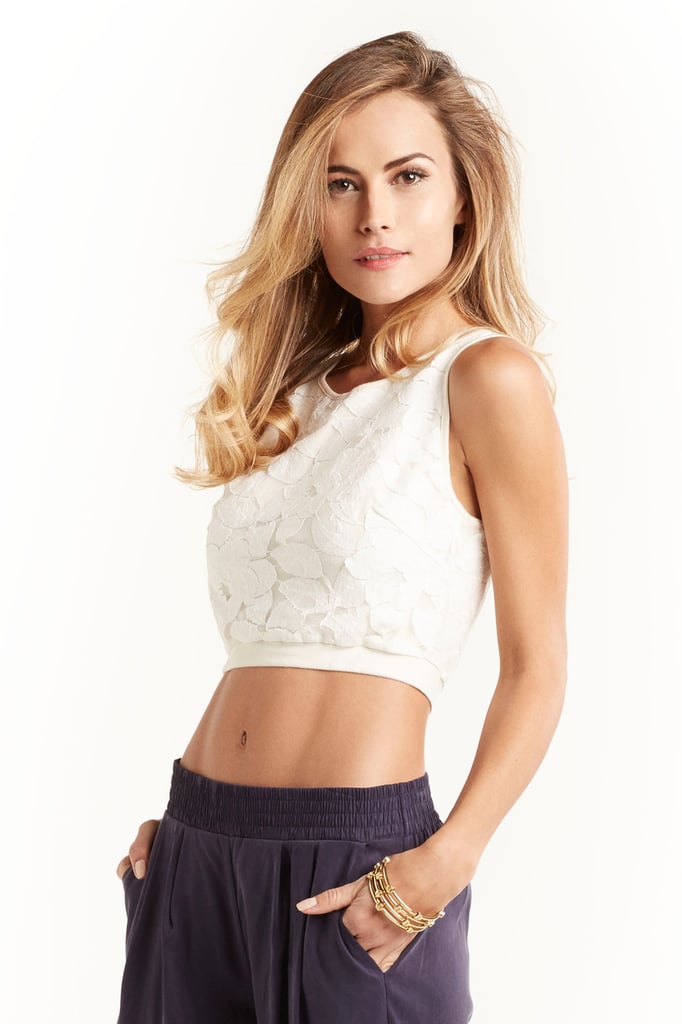 Tart Collections Elowyn Top [6] ($84)
Topshop Moto Embroidered Chambray Midi Skirt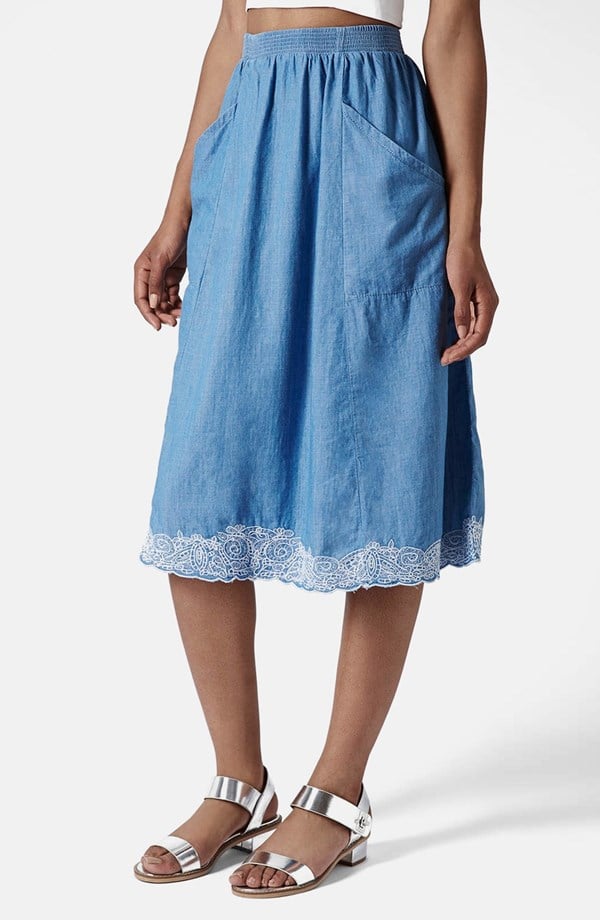 Topshop Moto Embroidered Chambray Midi Skirt [7] ($76)
Guess Benjy Wedges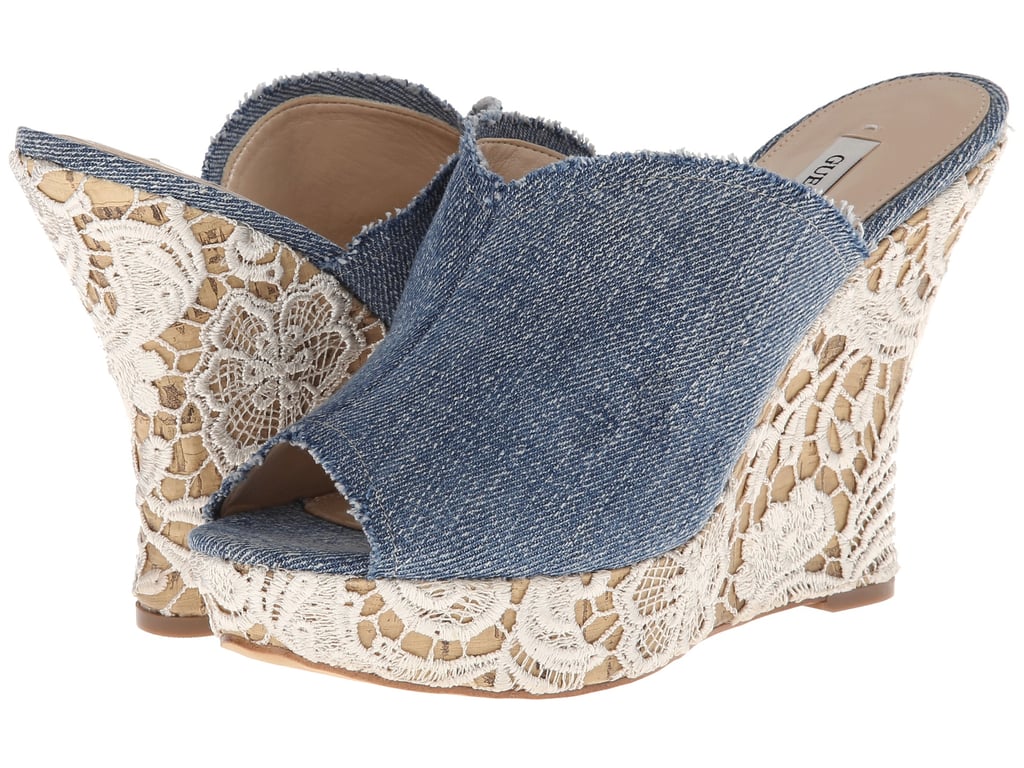 Guess Benjy Wedges [8] ($99)
Calvin Klein Key Item Pebble Tote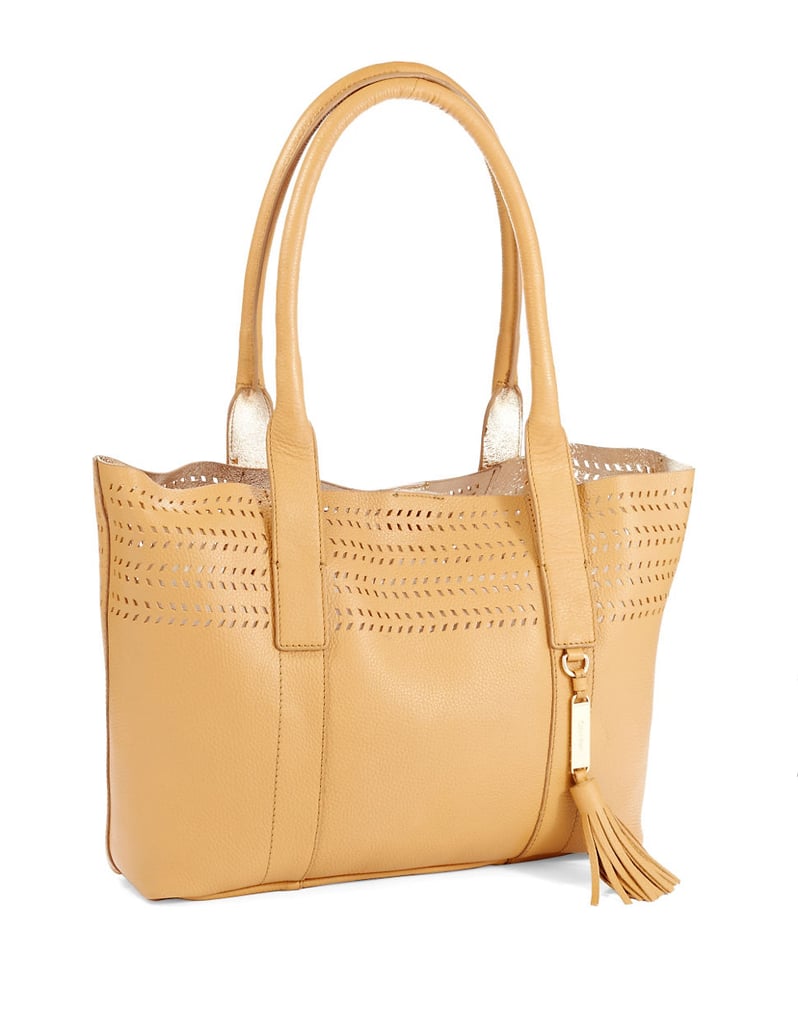 Calvin Klein Key Item Pebble Tote [9] ($198)
Phyllis + Rosie Hammered Cuff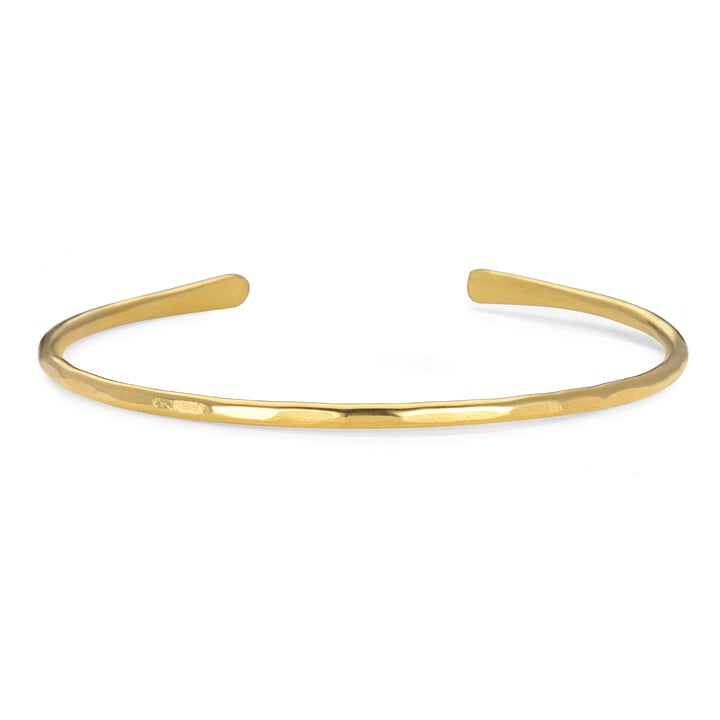 Phyllis + Rosie Hammered Cuff [10] ($66)