If we made a list of the best dressed women in Hollywood, Jessica Alba [1] would be at the top of it — and that's not even because of her red carpet looks. The style setter has made a career out of looking good on the go, turning up in any number of outfits in a single week that we want to copy for everything from the weekend errand run to date night. Her latest from a party last night in LA fell somewhere in the middle of the spectrum.
Not only could it fit right in at a number of events, but her Anthropologie blazer [2] ($148), bright clutch, and skinny denim is also an expert mix of print, color, and sharp proportions . In short, Jessica nailed it yet again, spawning another perfect outfit we have to have. You too? Just scroll on for the details and all the pieces you need to get the look.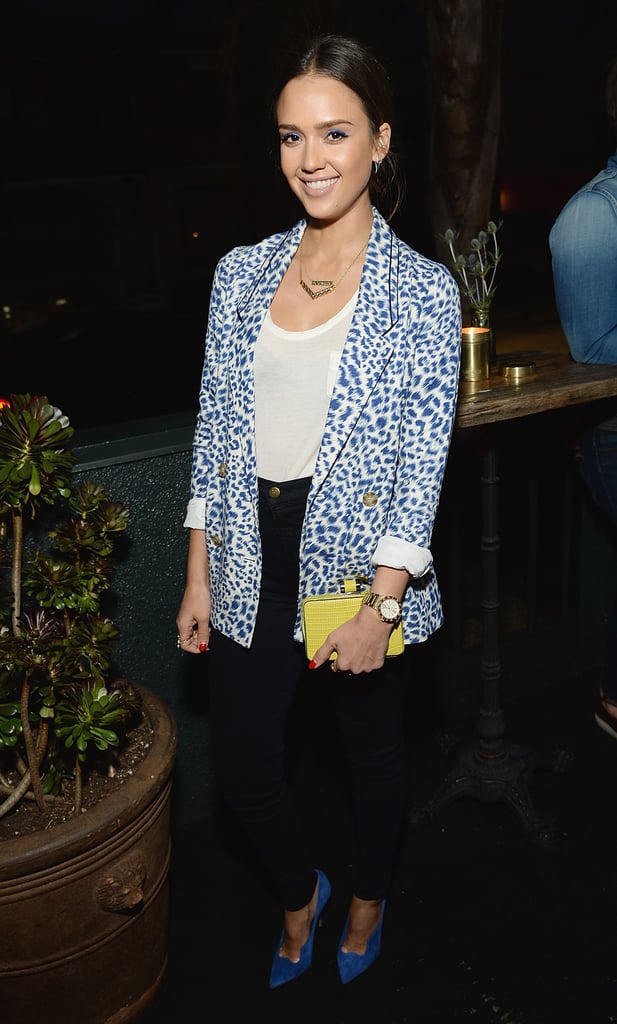 Jessica Alba [3] added just enough interest with a printed blazer and a pop of coordinating color on her pumps, while her bright clutch gave it a little extra oomph. It worked since the rest of her look was pretty simple — just a white tee and a pair of high-waisted skinnies that fit like a glove. And she finished it off with a delicate TomTom necklace [4] ($178).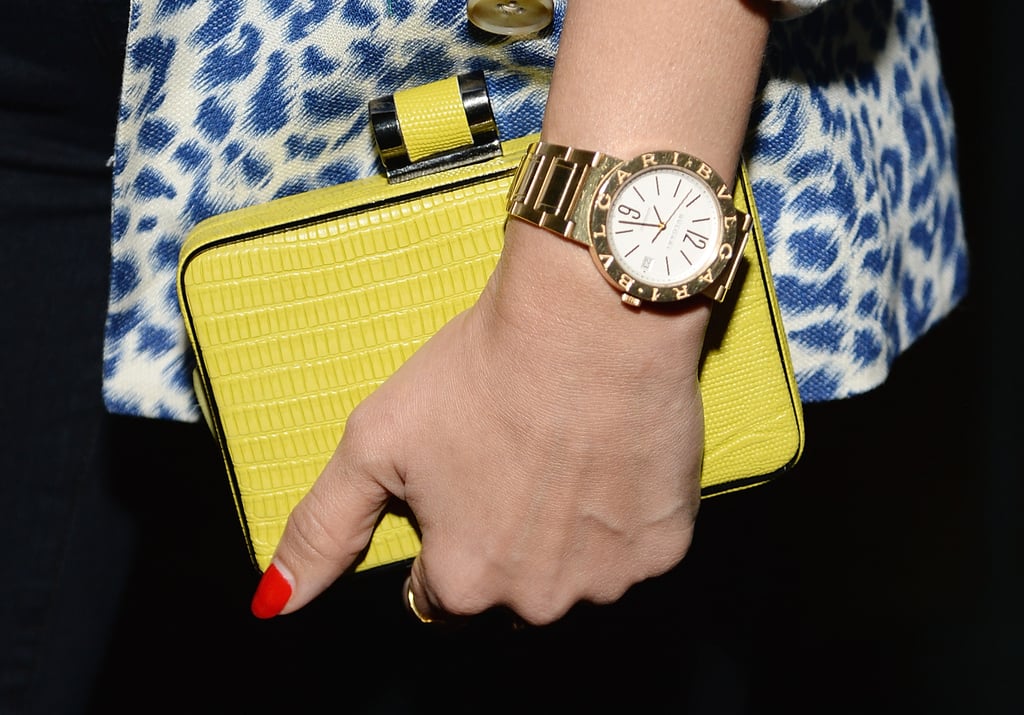 Jessica's bright clutch contrasted the blue hue of her jacket perfectly, and an oversize gold Bulgari watch was a piece that made a statement without overpowering.